Desalination market "pick up" will help balance Hyflux's revenues, says CEO Lum
With a 61% growth rate expected for the desalination industry, Hyflux CEO Olivia Lum believes this will help the Singapore firm increase group revenues outside its core markets in Asia...
Apr 23rd, 2015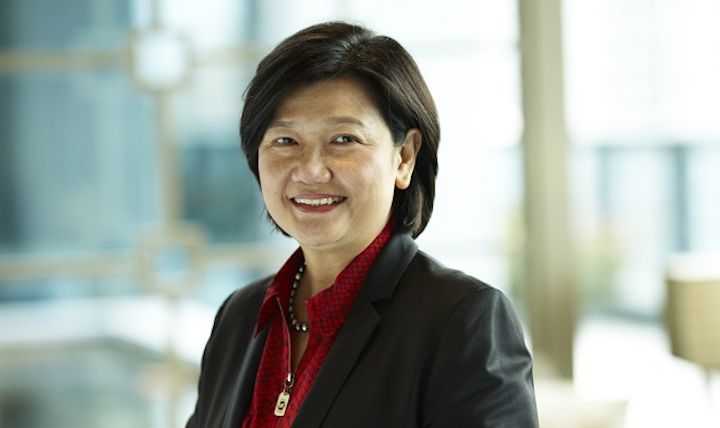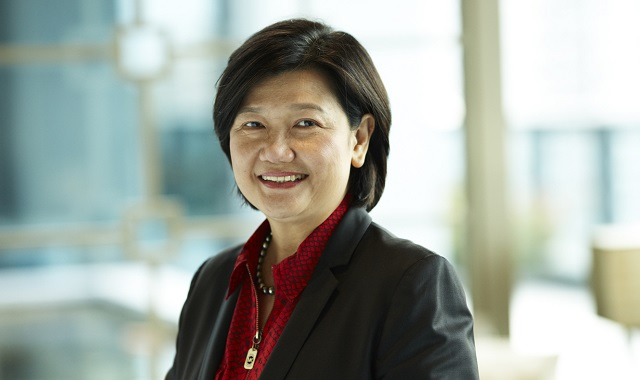 Anticipated growth in the global desalination market is expected to help diversify revenue from Asia to the Middle East and African markets for Singapore water company, Hyflux.
Speaking to Water & Wastewater International magazine (WWi), as part of an exclusive interview, CEO Olivia Lum said: "Asia has grown very strongly so therefore you can see that this is where we get a lot of our revenue. We do see a pick up from the Middle East, as well as Africa, so we do expect that over the next couple of years we will see some balance in revenue in Asia, Africa and Middle East."
The company's Annual Report 2014 showed that 87% of group revenue comes from the Asia market, with 72% from Singapore and 15% from China.
Revenue from the Middle East and North Africa region (MENA) contributed 7%.
The latter will be helped by the inauguration of Hyflux's 500,000 m3/day desalination plant in Magtaa, Algeria at the end of last year (see WWi story).
Water will be supplied to Oran, Algeria's second largest city and neighbouring provinces under a 25-year water purchase agreement with L'Algerienne Des Eaux and Sonatrach.
Commenting on this project, the CEO said: "We are now on the road to operating the Magtaa plant. It's not 100% fully operating yet – we are waiting to tie up with the main water pipeline but I expect full flow to be anytime."
Forecasts suggest recovery is in sight for the desalination market as project delays and cancellations gradually give way to new project announcements and tenders.
A 61% growth rate is expected for the desalination market, set to become a US$21 billion a year industry by 2019.
In a wide-ranging interview, covering topics such as how the CEO grew Hyflux from being a single water product agent to a business generating group revenues of S$321.4 million, Lum expressed her excitement over the recent contract in Oman.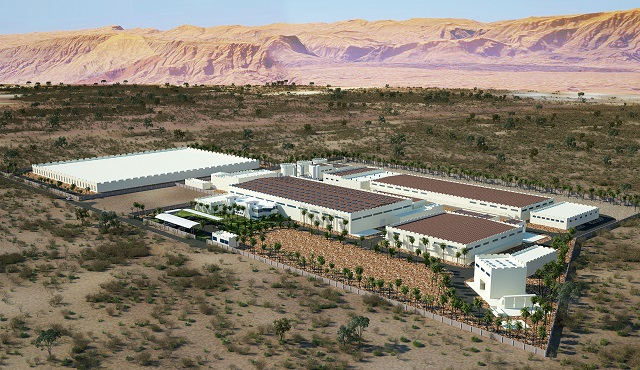 In March Hyflux signed a water purchase agreement for its 200,000 m3/day independent water project (IWP) in Qurayyat, Oman (read WWi article).
Construction of the US$250 million membrane-based plant (pictured above) is expected "soon" with the project scheduled to start operation in May 2017. Water will be supplied to the Oman Power and Water Procurement Company under a design, build, own and operate model.
"We're not new to Oman," says Lum. "We built a smaller plant as an EPC contractor a couple of years ago for Salalah. We look to Oman as a very progressive country when it comes to water conservation and management. Winning Qurayyat gives us more confidence in that country and also from Oman, we'll be able to launch into other countries nearby."
- Tom Freyberg is chief editor of WWi magazine, the international sister publication of WaterWorld. The full interview with Hyflux CEO Olivia Lum will appear in the April-May edition of WWi magazine. To sign up and receive your free edition, click here.
###
Read/Watch more
VIDEO NEWSCAST: Desalination news round-up Headlines include: desalination included in ACWA Power consortium bid for Bahrain WtE project; Ghana's 60,000 m3/day plant fully inaugurated; Republic of Korea repeats order for Toray UF modules…
Singapore to build third desalination plant As part of a Committee of Supply speech in Parliament held this week, environment minister Dr Vivian Balakrishnan confirmed the third project will be going ahead and also said additional desalination plants will be sited in other parts of Singapore…
Spearheading Singapore's Water Revolution Facing one of the driest starts to 2014, the city-state's water infrastructure has been stretched to full capacity. Tom Freyberg speaks exclusively to Dr Vivian Balakrishnan, minister for environment and water resources about how he plans to keep Singapore ahead as a water leader…
VIDEO Interview: Hyflux floating desalination vessel Hyflux talks through its new desalination ship using UF/RO membranes to produce 30,000 m3/day…