Case Study: Sustainable design produces award-winning WTP in Indiana
The town of Bargersville, Ind., hired Strand Associates Inc. to design and assist in construction of a new water treatment plant, as it was operating at 90 percent above its capacity, producing low-quality treated water and resulting in frequent equipment breakdowns.
Apr 21st, 2015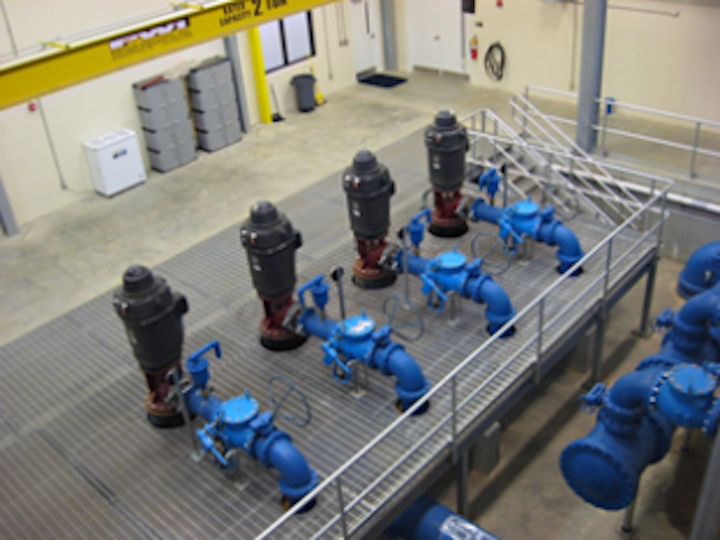 April 21, 2015 -- The existing water treatment plant (WTP) in the town of Bargersville, Ind., was operating at 90 percent above its capacity, producing low-quality treated water and resulting in frequent equipment breakdowns. The Indiana Department of Environmental Management (IDEM) had sent a warning to the town that if measures were not taken soon, IDEM would issue a connection ban, thereby limiting any new connections to the existing WTP. This could have had disastrous impacts for Bargersville, as it would have greatly affected growth (industrial and population) throughout the WTP area, resulting in negative economic impact to the town and its residents.
Expanding the existing WTP would have helped solve the problem; however, the surrounding terrain would not permit such an expansion. With the WTP situated in a well-developed area with a distribution system dating back to the 1970s and its existing well field surrounded by gravel mining operations, expansion simply was not an option. Therefore, Bargersville hired Strand Associates Inc. to design and assist in construction of a new WTP. Located in Waverly, Ind., the new 6 million-gallons-per-day WTP includes three groundwater wells, four high service pumps, a raw water main, and two 1-million-gallon, glass-lined clear wells for finished water storage.
While the design could have used traditional methods, Strand opted to use sustainable and innovative techniques to promote a greener plant. For instance, instead of using traditional lime softening or ion exchange processes, Strand used the less common option of fluidized bed reactor. With lime softening, limewater is added to remove ions that facilitate hardness (i.e., calcium and magnesium) by precipitation. The problem with this method is the high volume of resulting sludge and high overall expense. Another option, ion exchange, softens the water by introducing sodium ions to replace calcium and magnesium ions. This method reduces water hardness but increases the water's sodium content and its wastewater byproduct requires additional treatment prior to discharge to a body of water.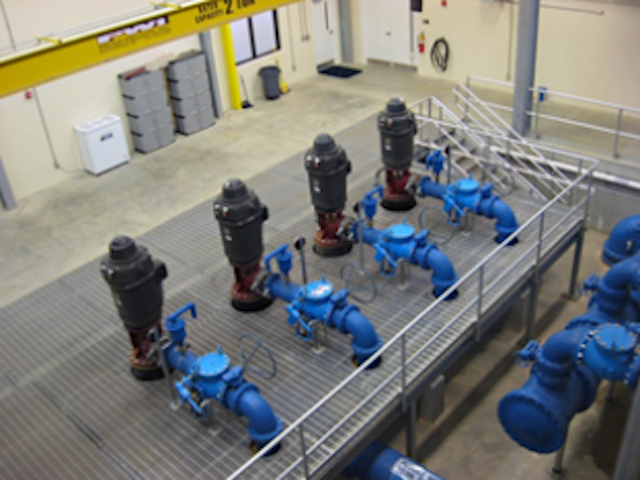 Four 200-HP high service pumps with room for future expansion. The pumps use high-efficiency motors.

Because of these drawbacks and the town's desire to be more sustainable, Strand used a fluidized bed reactor method. This method uses a conical reaction vessel that is partially filled with sand. A solution of sodium hydroxide is introduced to raise the pH of the water, which turns existing calcium and iron into a solid. This solid then binds to the sand, thereby leaving the water softer. Occasionally, this sand needs to be replaced. Instead of traditional means of disposal, the sand with its calcium coating is moved to a dewatering pit. Using gravity, the calcium coating sloughs off and can then be collected and used as an agricultural lime substitute.
Additionally, Strand designed a system whereby the water that is used to backwash the filter is collected and slowly reintroduced into the incoming raw water. This saves Bargersville millions of gallons of water that would otherwise be wasted and promotes the idea of cost-effective recycling and sustainability. Using natural processes and recycling resources greatly reduced overall project cost as the design' sustainable characteristics made the plant eligible to receive financial assistance through the Indiana Financing Authority for half a percent reduction in loan interest. Additionally, the sustainable design and the use of National Electrical Manufacturers Association (NEMA) efficient motors, allowed the town to secure Green Project Reserve funds in the amount of $419,000.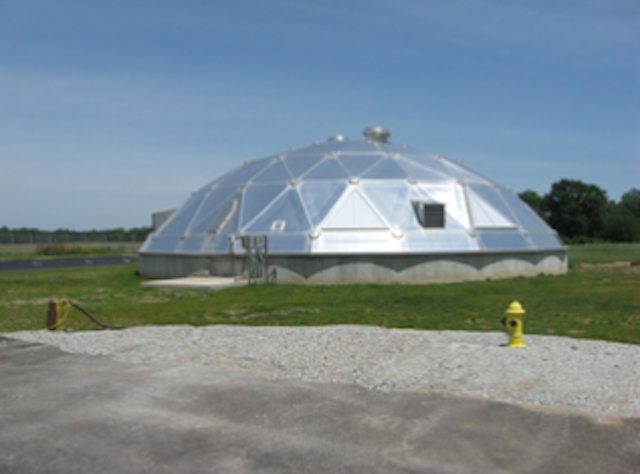 The backwash recycle tank is used to store the backwash water where it is allowed to settle before being returned to the plant for treatment.

This sustainable design produced a plant that met Bargersville's needs while promoting innovate water treatment techniques and fulfilling a sustainable vision that will support the town's growth for years to come. "Over the last several years, we have had the pleasure of watching Bargersville's new water treatment plant go from being an idea to a reality, said Town Council President Ken Zumstein. "We have been pleased with the guidance and expertise that Strand has provided throughout the project. The dedication and thought Strand applied to this project has exceeded our expectations and resulted in a treatment facility that meets our every need."
For its efforts, Strand Associates earned an Indiana American Council of Engineering Companies (ACEC-IN) Merit Award for Bargersville's Water Treatment Plant No. 2. The award is made each year by ACEC Indiana to recognize an outstanding engineering achievement that demonstrates a high degree of merit and ingenuity.
###