Xylem secures contract with Beaver County, Penn., for water filtration technology
Xylem's filtration technology to provide additional drinking water for communities in Western Pennsylvania.
Oct 19th, 2016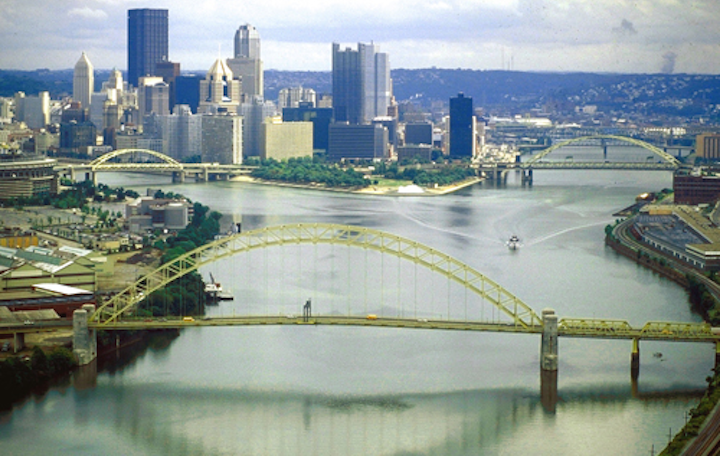 Once operational, the plant will increase the volume of drinking water produced for the West View Water Authority,treating up to 15 million gallons of water per day (MGD) from the Ohio River.
BADEN, PA, OCTOBER 19 2016 -- Xylem, (NYSE: XYL), a leading global water technology company dedicated to solving the world's most complex water issues, has secured a contract to supply filtration technology to the new Beaver County water treatment plant in Baden, Pennsylvania. Once operational, the plant will increase the volume of drinking water produced for the West View Water Authority, treating up to 15 million gallons of water per day (MGD) from the Ohio River. The plant will help meet growing demand from communities in Beaver County, Butler County and Allegheny County, Pennsylvania.
West View Water Authority water treatment plants currently serve nearly 200,000 people in the Western Pennsylvania region. With the population of the existing service territory projected to grow by over 30 percent by 2030, there is a critical need to increase the supply of potable water in the region.
Joseph Dinkel, Executive Director of Operations at West View Water Authority said: "The 40 MGD Joseph A. Berkley water treatment plant, operated by the West View Water Authority, is reaching near capacity during peak time periods due to significant population growth in the Northern Pittsburgh region. The construction of the new Beaver County plant will ensure an adequate clean water supply to serve the future needs of local communities."
Xylem will supply cutting-edge Leopold filtration technology which will support Total Suspended Solid (TSS) removal, turbidity removal and Total Organic Carbon (TOC) removal - keeping the plant well within local effluent compliance regulations and reducing disinfection by-products that occur when chlorine is added post-filtration.
Matt Schomaker, North America Technical Sales Manager for Xylem, said, "We are proud to have worked with Bankson Engineers on the filter design and to partner with Wayne Crouse, Inc. to help increase water capacity for West View Water Authority. Our filtration technology will ensure a safe, clean water supply for the region, enabling the plant operators to achieve required water effluent standards. The Leopold solution will deliver optimal performance with competitive life cycle costs."
Construction will begin in Q4 2016 with the upgraded system due to be operational in 2018.
Xylem will provide 3,456 square feet of Type XA Underdrain with I.M.S 200 media retainer, 48 316 stainless steel agitators with supply piping, 30 fiberglass reinforced plastic (FRP) wash troughs and media consisting of 3,780 cubic feet (cu. ft.) of silica sand and 17,820 cu. ft. of GAC. The I.M.S 200 media retainer provides a precision engineered, rigid slot which is a superior solution to other media retainers on the market.
About Xylem
Xylem (XYL) is a leading global water technology provider, enabling customers to transport, treat, test and efficiently use water in public utility, residential and commercial building services, industrial and agricultural settings. The company does business in more than 150 countries through a number of market-leading product brands, and its people bring broad applications expertise with a strong focus on finding local solutions to the world's most challenging water and wastewater problems. Xylem is headquartered in Rye Brook, New York, with 2015 revenue of $3.7 billion and approximately 12,500 employees worldwide. The name Xylem is derived from classical Greek and is the tissue that transports water in plants, highlighting the engineering efficiency of our water-centric business by linking it with the best water transportation of all -- that which occurs in nature. For more information, please visit us at www.xyleminc.com.