Xylem introduces finance program in North America; selects Key Equipment Finance as partner
Alliance provides flexible financing for organizations interested in acquiring the company's water and wastewater transport and treatment solutions.
Oct 11th, 2016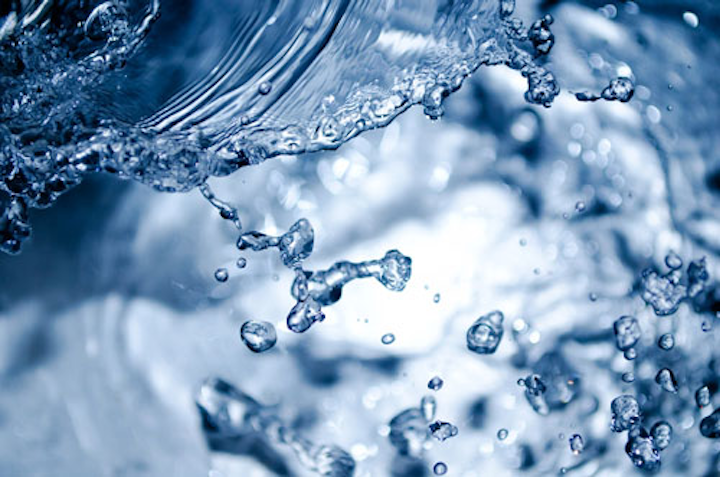 SUPERIOR, CO, OCTOBER 11, 2016 -- Xylem and Key Equipment Finance have announced that the two companies have teamed up to provide flexible equipment financing options for water utilities and other organizations interested in acquiring Xylem's water and wastewater transport and treatment solutions. Xylem is a leading global water technology provider that enables customers to transport, treat, test and efficiently use water in public utility, residential and commercial building services, industrial and agricultural settings. Key Equipment Finance is one of the nation's largest bank-held equipment finance companies and an affiliate of KeyCorp (NYSE: KEY).
The partnership with Key Equipment Finance makes it easier for Xylem customers in North America to acquire Xylem's Flygt, Leopold, Sanitaire and Wedeco water and wastewater transport and treatment products. Through this agreement, flexible financing will be available from Key Equipment Finance for loans greater than $100,000.
"Investments in water and wastewater infrastructure are critical to building more sustainable and resilient local water supplies, but they can have a high initial cost for local utilities," said Andy Fraher, Director of Marketing and Business Development, North American Commercial Team at Xylem. "Traditional bond financing and state revolving funds are not always sufficient to cover the initial costs of ownership and installation for these systems. However, with the flexible financing options offered through this new alliance, customers in the public sector can gain quicker access to tax-exempt financing and a way to pay for infrastructure upgrades from their current operating budgets."
In addition to funding the acquisition of water and wastewater treatment and transport upgrades from ongoing revenue, the partnership with Key Equipment Finance enables Xylem customers to take advantage of favorable interest rates and maximum flexibility while acquiring equipment that will result in increased efficiencies, reduced maintenance issues, and overall cost savings.
"Xylem is known globally as a technology company that is committed to solving the world's water problems, which is exemplified through programs like this one that provides a way for utilities to fund the equipment they urgently need," said Ken Blanck, Vice President of Innovation Markets at Key Equipment Finance. "We look forward to working with Xylem to deliver flexible financing solutions through this partnership."
Xylem noted Key Equipment Finance's long-standing reputation as a leader in the equipment finance sector, as well as the professionalism, expertise and strategic thinking brought by the individuals on the Key Equipment Finance team as key reasons for selecting the company as its finance partner.
Key Equipment Finance offers equipment financing and business leasing solutions to a range of business types and industries. Learn more at www.keyequipmentfinance.com
About Xylem
Xylem (XYL) is a leading global water technology provider, enabling customers to transport, treat, test and efficiently use water in public utility, residential and commercial building services, industrial and agricultural settings. The company does business in more than 150 countries through a number of market-leading product brands, and its people bring broad applications expertise with a strong focus on finding local solutions to the world's most challenging water and wastewater problems. Xylem is headquartered in Rye Brook, New York, with 2015 revenue of $3.7 billion and more than 12,500 employees worldwide. The name Xylem is derived from classical Greek and is the tissue that transports water in plants, highlighting the engineering efficiency of our water-centric business by linking it with the best water transportation of all -- that which occurs in nature. For more information, please visit us at www.xylem.com.
About Key Equipment Finance
Key Equipment Finance has been in the equipment finance business for 43 years and is one of the largest bank-based equipment finance providers in the U.S. The company provides tailored equipment lease and finance solutions for commercial clients and government entities. Through its manufacturer and vendor alliances unit, equipment finance programs are developed for manufacturers, distributors and resellers. Key Equipment Finance's specialty finance group includes a specialty finance lending team, which provides structured facilities to various sectors of the specialty finance market, and a lease capital markets team to support corporations looking to optimize risk and revenue. Headquartered outside Denver, Colorado, Key Equipment Finance manages $10 billion in assets and originates $4.5 billion of equipment financing annually. For more information, visit http://www.keyequipmentfinance.com.
About KeyCorp
KeyCorp was organized more than 160 years ago and is headquartered in Cleveland, Ohio. One of the nation's largest bank-based financial services companies, Key had assets of approximately$101.2 billion at June 30, 2016. Key provides deposit, lending, cash management and investment services to individuals and small and mid-sized businesses in 12 states under the name KeyBank National Association. Key also provides a broad range of sophisticated corporate and investment banking products, such as merger and acquisition advice, public and private debt and equity, syndications and derivatives to middle market companies in selected industries throughout the United States under the KeyBanc Capital Markets trade name. For more information, visit https://www.key.com/. KeyBank is Member FDIC.