NSF International's Bruce Bartley appointed to MI-AWWA board of trustees
Bruce Bartley of NSF International was recently appointed to American Water Works Association's Michigan Section board of trustees.
Oct 1st, 2013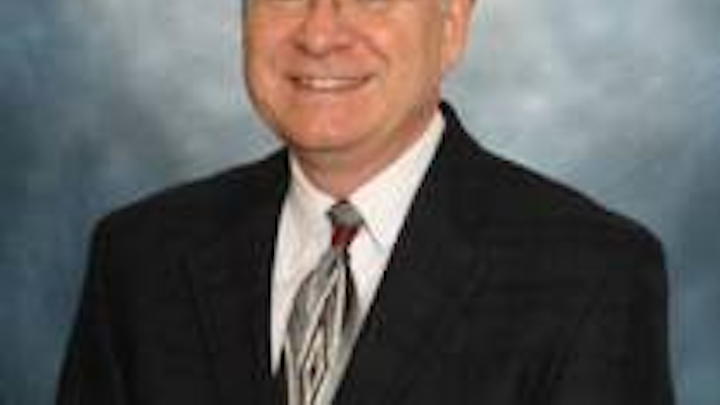 Oct. 1, 2013 -- Bruce Bartley of NSF International was recently appointed to the American Water Works Association's Michigan Section (MI-AWWA) board of trustees. This appointment recognizes Bartley's strong leadership within the section, which has included six years of work with the MI-AWWA Research and Technical Practices Committee as its co-chair.
Bartley, technical manager of NSF International's Global Water Division, will further the MI-AWWA's mission of promoting a safe, adequate and reliable supply of drinking water and supporting laws and regulations to protect public health. Likewise, he has more than 28 years of experience in water quality research, testing and standards development.
As technical manager, he oversees NSF's Public Drinking Water Equipment Performance Certification Program, which requires extensive product testing and unannounced audits of production facilities to verify that water treatment products meet design, material and performance requirements from source to tap. Products certified to this program have been tested and verified to effectively remove Cryptosporidium, bacteria and viruses in drinking water that are known to cause gastrointestinal illness.

In his work at NSF International, Bartley has also managed an 18-year joint program with the Environmental Protection Agency (EPA), the Environmental Technology Verification Drinking Water Systems Center. Bartley is a frequent presenter on water industry topics for the American Membrane Technology Association and International UV Association.

"We are very pleased to welcome Bruce Bartley to our board of trustees and value the expertise he and NSF International bring to the water management and treatment industry," said Thomas Smith, the present Chair of the MI-AWWA Board.

###