In-Situ Inc. acquires Australian-based MACE
Company expands into flow monitoring with acquisition
Feb 21st, 2017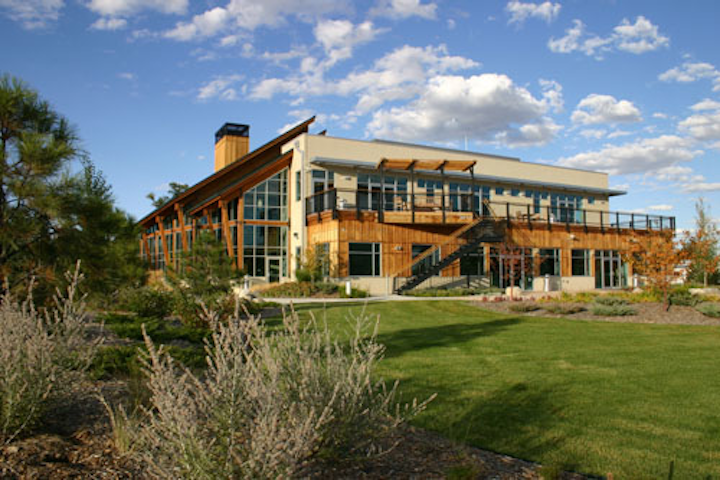 FORT COLLINS, COLORADO, FEBRUARY 21, 2017 -- In-Situ®, manufacturer of on-site water monitoring instrumentation, has acquired all of the operations of Australian-based Measuring and Control Equipment (MACE). MACE is a privately held company that has designed and manufactured ultrasonic flow meters, data loggers, and controllers for over three decades. Combined with MACE's flow measurement technology, the acquisition will allow In-Situ to expand into flow monitoring, a key water-related market across the globe.
Flow measurement is utilized across several water level and water quality applications. Most known for providing industry-leading instrumentation for the groundwater market, adding flow monitoring will enhance In-Situ's growing surface water portfolio, driving forward their position as a full-solution provider for both the groundwater and surface water markets. In addition, MACE's remote monitoring system adds to In-Situ's current line of telemetry and data management solutions, enabling a more complete system.
"We are very excited to announce the acquisition of MACE," John Pawlikowski, Chief Executive Officer of In-Situ, commented. "Both companies recognize the importance of flow measurement and water monitoring in the global environment, and together we can expand our abilities to help measure and protect water resources around the world. Additionally, the seamless integration of MACE instruments and technologies with In-Situ's cloud-based HydroVu Data Services platform provides a robust remote monitoring solution that is second-to-none in our industry."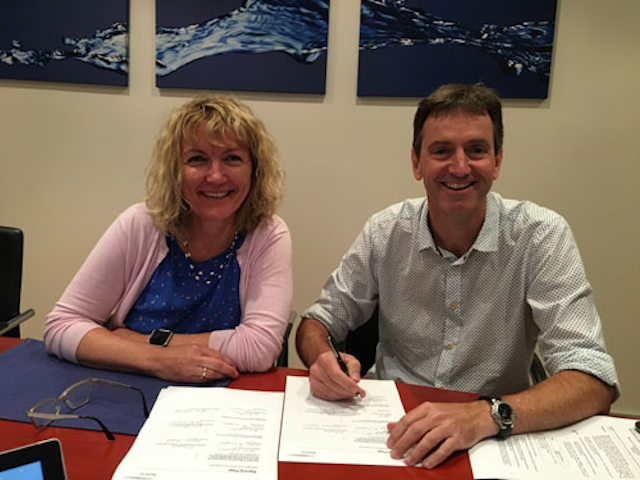 Mathew and Veronique Campbell signing the documents at the MACE Australia headquarters. Photo: In-Situ.
MACE products provide flow, total volume, and level and velocity data in open channels and closed pipes, for industrial, wastewater, agriculture, and environmental markets. In-Situ expects the MACE product line to complement their existing product portfolio, as well as strengthen their global marketing, distribution, and sales capabilities. MACE will benefit by leveraging In-Situ's manufacturing, R&D, administration, and lean manufacturing skill sets, as well as their strong brand presence and loyalty in the US and across the globe.
"With many synergies between our businesses, I believe MACE's focus on providing customer-driven products that are both reliable and easy-to-use, will be enhanced with In-Situ's strong research and development focus. Additionally, the compatibility between both product lines makes the acquisition a perfect fit," Managing Director of MACE Australia, Mathew Campbell said.
EC Mergers & Acquisitions, an independent investment banking firm that specializes in mergers and acquisitions, advised In-Situ on the transaction.
About In-Situ Inc.
In-Situ Inc. designs, manufactures, and rents water level and water quality instrumentation for groundwater, surface water, and coastal waters. Known for innovating top-quality water monitoring equipment, they also provide a full-solution for decision-quality data via easy integration with telemetry and data services. For nearly 40 years, In-Situ products have provided accurate results and reliable operation in harsh monitoring conditions. Applications include aquifer characterization, mining, oil/gas, remediation, aquaculture, and more. In-Situ offers world-class technical support 24/7 through a global network of regional offices and distributors, and is headquartered in Fort Collins, ColoradoVUSA. Pisit in-situ.com or call 1-800-446-7488.
About MACE
For over 40 years, MACE has designed and manufactured electronic monitoring instrumentation including ultrasonic flow meters, data loggers and controllers. Continued commitment to research and development over the past three decades has ensured MACE's provision of the most advanced high technology equipment for the agricultural, industrial and environmental markets. MACE has a core team of research and development engineers who are focused on providing customer driven products that are both easy-to-use and withstand the test of time in often remote and harsh environmental conditions. Visit http://macemeters.com/ for more information.