New Literature
Mar 1st, 2008
Retention/detention systems
Click here to enlarge image
Advanced Drainage Systems – ADS – offers products to help meet EPA requirements for stormwater management. The company's N–12® HDPE corrugated pipe provides both strength and optimum hydraulic capacity for retention/detention systems. The company offers a design calculator, technical information, diagrams and detailed CAD drawings to help users create stormwater retention/detention management systems. The information is available on the company's website.
Advanced Drainage Systems
Findlay, OH
Tel: 800/733–7473
Web: www.ads–pipe.com
Circle No. 268 on Reader Service Card
Blower products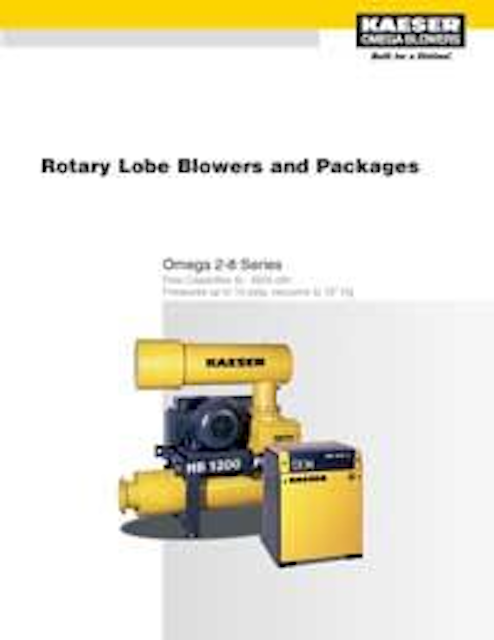 Click here to enlarge image
Kaeser Compressors has updated its comprehensive blower product catalog. This 20–page, four–color piece details its entire line of Omega rotary lobe blowers and blower packages from 3 to 300 hp and flows up to 5350 cfm. It includes the latest models in the Omega Pak and Com–paK Plus integrated package designs. The catalog offers information on how the blowers and packages can reduce maintenance, energy consumption, and noise levels. Standard package system features include built–in silencers and inlet filters, pre–mounted check and relief valves, TEFC motors, and auto–tensioning v–belt drives.
Kaeser Compressors
Tel: 800–777–7873
Web: www.kaeser.com
Circle No. 272 on Reader Service Card
Level measurement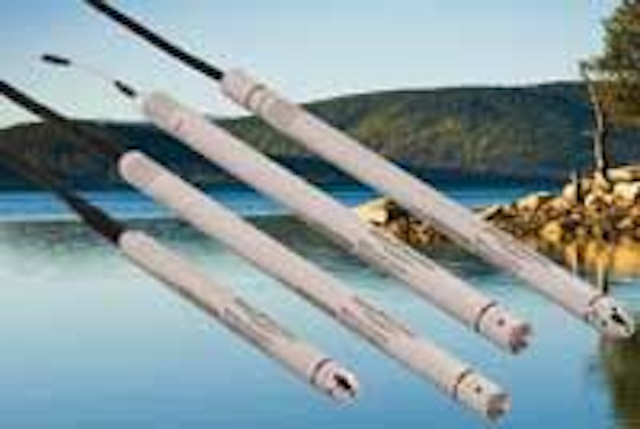 Click here to enlarge image
Pressure Systems, manufacturer of KPSI Level and Pressure Transducers, has published a new catalog outlining the latest products and accessories of its waterMONITOR series. These products center around submersible datalogging level transducers with performance–enhanced accessories as well as the series' field–grade handheld computer and K–ware software suite. The catalog provides product features for the monitor including its performance in a variety of wireless environments, such as well and down hole. With level ranges reaching 692 feet H2O, this device is capable of storing up to 400,000 scans with a level accuracy better than ±0.05% FS and a temperature accuracy of up to ±0.2°C, which is indicated in the catalogs' specification chart.
Pressure Systems
Hampton, VA
Tel: 800–328–3665
Web: www.pressuresystems.com
Circle No. 276 on Reader Service Card
Onsite caustic dilution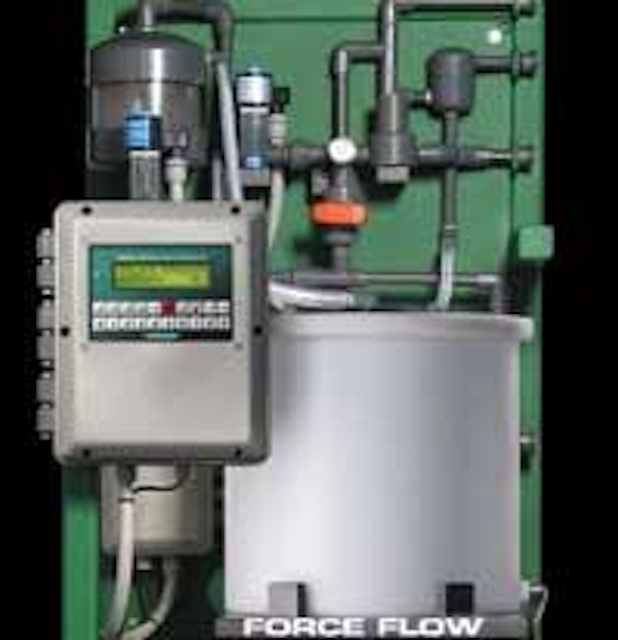 Click here to enlarge image
Force Flow's Merlin Dilution system allows utilities to purchase chemicals at less expensive higher concentration, then automatically dilute the chemical down to any strength right before feeding. Literature on the system and its application is available on the company's website. Diluting onsite improves feed loop control and operator safety. The patented design permits total flexibility in final dilution strength, optimizes metering pump accuracy and allows chemical usage to be remotely monitored.
Force Flow
Concord, CA
Tel: 800–893–6723
Web: www.forceflow.com
Circle No. 269 on Reader Service Card
Confined space markers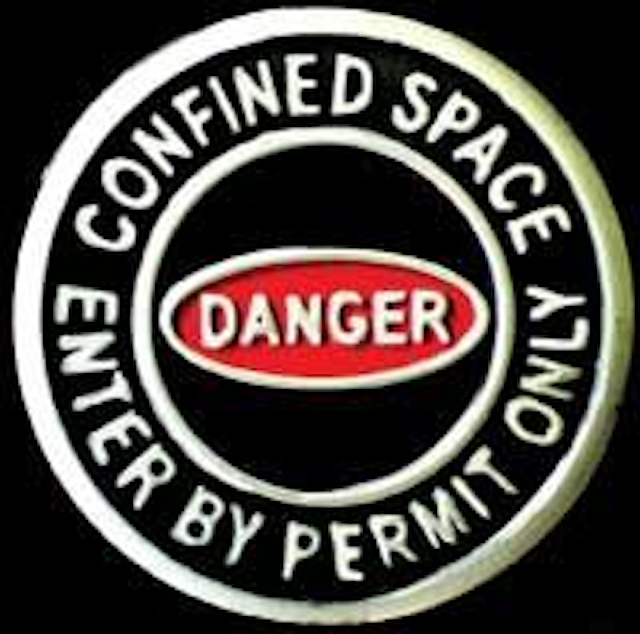 Click here to enlarge image
Almetek Industries offers new Confined Space Markers made of stainless steel and designed to meet OSHA standards. Each marker is sand blasted and has turned down edges to ensure a strong bond with virtually any surface, preventing theft or displacement. The 3–D embossed legends and aluminum inserts give these markers an attractive look while providing clear communication to the public. The company offers free samples and literature.
Almetek Industries Inc.
Hackettstown, NJ
Web: www.almetek.com
Circle No. 273 on Reader Service Card
Water quality monitoring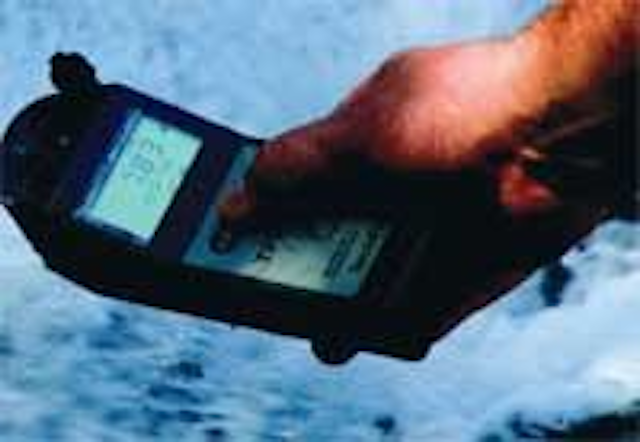 Click here to enlarge image
The TechPro II Series instruments are the latest in Myron L's line of digital handheld water quality instrumentation. An Operations Manual for the series is available for download from the company's website. The TP1, TPH1, and TH1 deliver the accurate, repeatable results required in critical water quality parameter measurements of conductivity and TDS (TP1 and TPH1), pH (TPH1 and TH1) and temperature. The new instruments have all the functionality of the company's previous TechPro line but have been completely redesigned to include new and improved features with greater performance. All TechPro II models are waterproof and buoyant. Lightweight and completely portable, these instruments are perfect for use in the field.
Myron L Co.
Tel: 760–438–2021
Web: www.myronl.com
Circle No. 270 on Reader Service Card
Remote monitoring
Sensaphone has introduced an updated version of its eight–channel, data–logging Sensaphone 2000 remote monitor and alarm notification system. Engineering specifications and application notes are available for download from the company's website. The system now offers a programmable relay output that allows users to turn local, programmed devices on and off or adjust settings remotely using automatic or manual controls. The unit also features an optional Ethernet port to make data accessible from any computer within an organization's network. The upgraded system now includes a rechargeable battery backup using a sealed lead–acid battery at no additional charge. With no monthly fees, the Sensaphone 2000 alerts facility managers to changes in critical environmental and operating conditions, such as temperature, power supply, pressure, excess humidity, water on the floor, intrusion, and more via custom voice phone calls, text messages, fax or optional email. The unit has eight universal inputs that accept dry–contact sensors, thermistors, 4–20 mA transducers, and pulse–count devices.
Sensaphone
Aston, PA
Tel: 877–373–2700
Web: www.sensaphone.com
Circle No. 274 on Reader Service Card
Training center
Ludeca has opened a new training center. The facility features large classrooms equipped with the very latest in interactive audio–visual training systems and training simulators for machinery alignment, condition monitoring and balancing, all with dedicated laser alignment, vibration analysis and balancing systems. The company offers practical hands–on courses, taught by experts, in a small class size to promote one–on–one interaction and personalized attention.
Ludeca Inc.
Doral, FL
Tel: 305–591–8935
Web: www.ludeca.com/training.htm
Circle No. 275 on Reader Service Card
Entrance products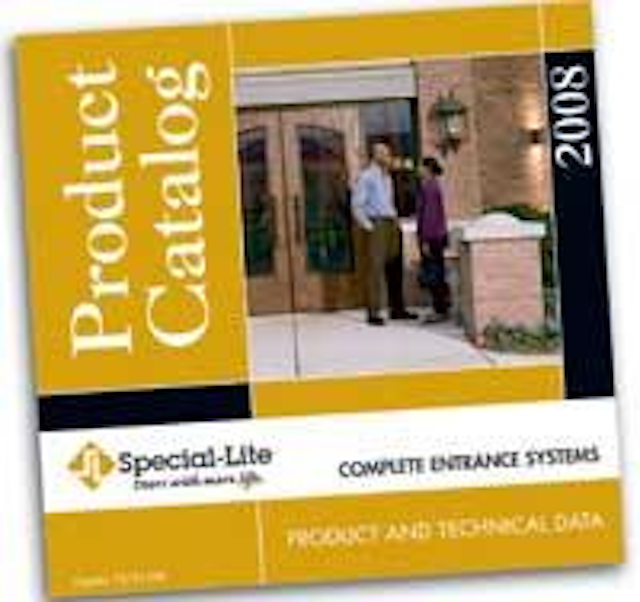 Click here to enlarge image
The Special–Lite 2008 product catalog on CD is now available, giving architects, designers, contractors, building owners and maintenance directors all of the information they need to evaluate and select the company's heavy–duty commercial entrance system products. An electronic version of the company's print catalog, the CD provides exportable CAD drawings in AutoCAD® R12 DWG format; brochures and sales sheets; color selection, windload and deadload charts; and miscellaneous technical information on warranties, product training, door handling, and cleaning recommendations.
Special–Lite Inc.
Decatur, MI
Tel: 800–821–6531
Web: www.special–lite.com
Circle No. 271 on Reader Service Card