PRODUCT SHOWCASE
Tuthill Pump Group has announced its new pump package for sodium hypochlorite treatment of water and wastewater.
Sep 1st, 2005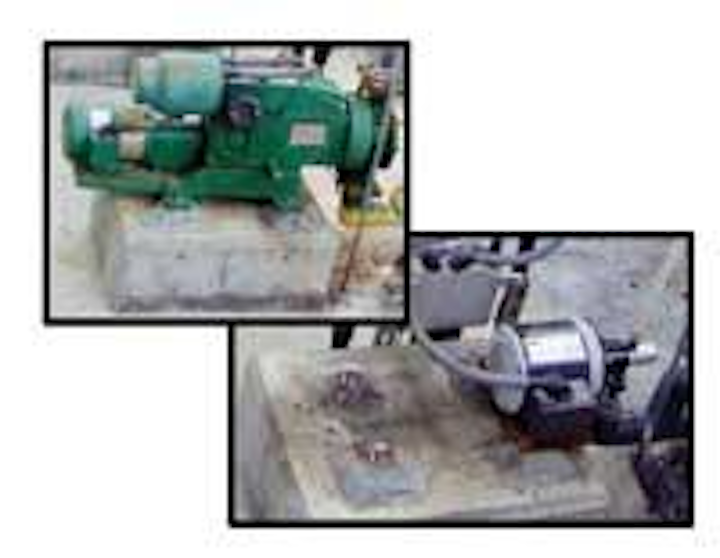 Sodium hypochlorite pumping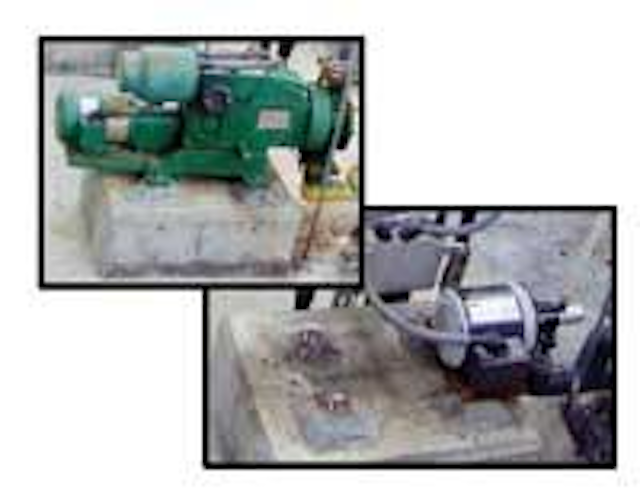 Click here to enlarge image
Tuthill Pump Group has announced its new pump package for sodium hypochlorite treatment of water and wastewater. The magnetically coupled, positive displacement, external gear pumps have only two moving parts and are available in 316 stainless steel, Hastelloy or titanium. The metering benefits include speed regulated flow control and use of standard motors and controllers. The flow-through design does not trap gasses associated with vapor locking and therefore eliminates discrepancies in accuracy or pump shut down. The pumps have a life expectancy up to 20,000 hours. The compact design allows for simplified repairs and opens up valuable floor space.
Tuthill Pump Group
Alsip, IL
Tel: 708-293-3163
Web: www.tuthillpump.com
Polymer coating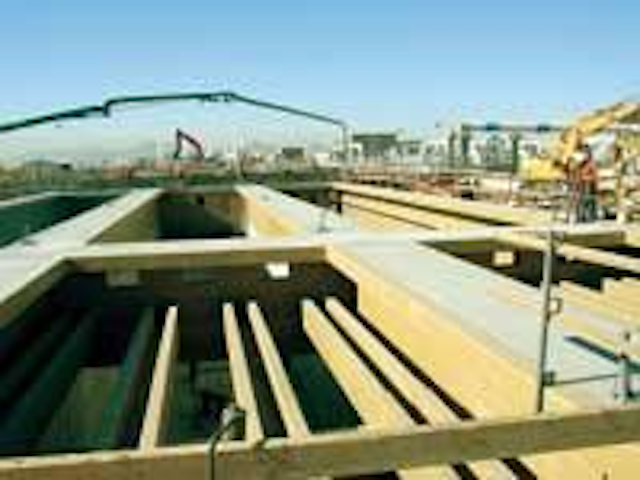 Click here to enlarge image
Sauereisen recently introduced SewerGard Glaze No. 210G, a polymer coating that complements the rest of the SewerGard line that originated in the 1980s. The glaze provides longevity where either a topcoat or stand-alone lining is required to protect wastewater infrastructure. The glaze is composed of 100% solids epoxy and shares the same chemical resistance as the company's proven No. 210. When used as a topcoat, the glaze adds an extra layer of protection against microbiologically induced corrosion. Some specifications include it as a glossy topping to other filled systems. For less extreme applications, the glaze works well on its own. Rolling, spincasting or spraying the material facilitates a rapid rate of application. A thickness of 20 mils works well for the preventive maintenance of collection systems and treatment plants.
Sauereisen Inc.
Pittsburgh, PA
Tel: 412-963-0303
Web: www.sauereisen.com
Motor drive enclosures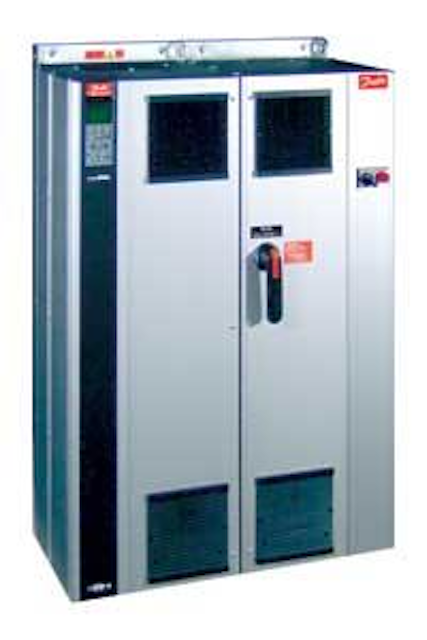 Click here to enlarge image
Danfoss North America Motion Controls has introduced a new compact standard enclosure for 125 HP through 350 HP VLT Series drives. The enclosures provide a complete control solution in nearly any application that uses variable frequency drives for machine and process control. Standard panels are now available for drives in the range from 125 through 350 HP at 460 volts, and 90 through 250 kW at 380 volts. Two heights of enclosures are used, one for less than 200 HP, the other for 250, 300 and 350 HP. All models are designed for wall mounting with bottom conduit mounting. An optional pedestal base allows floor mounting and raises the unit approximately 8".
Danfoss North America Motion Controls
Loves Park, IL
Tel: 800-432-6367
Web: www.namc.danfoss.com
Telemetry system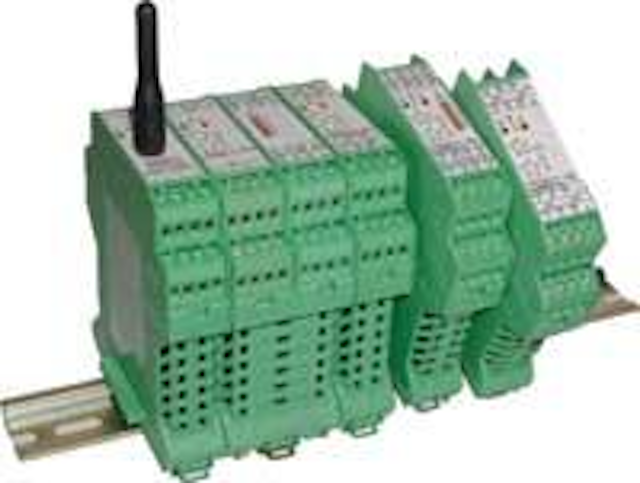 Click here to enlarge image
The Pribusin MTS series is a modular wireless telemetry system that is flexible and field expandable without any programming requirements. All modules feature an integrated power and data bus that simplifies assembly. The system's 1 Watt, 900 MHz spread spectrum operation is license-free and achieves 12+ miles Line-of-Sight. Repeaters are available to further extend the range or to get around obstructions. PLC interfacing is also possible using MODBUS. Installation does not require prior radio knowledge. The systems are available as modules for existing enclosures or in NEMA 4X pre-assembled systems. Currently available I/O modules include AnalogIN, AnalogOUT, DigitalIN, DigitalOUT, with more to be added.
Pribusin Inc.
Ann Arbor, MI
Tel: 734-677-0459
Web: www.pribusin.com
Water quality probe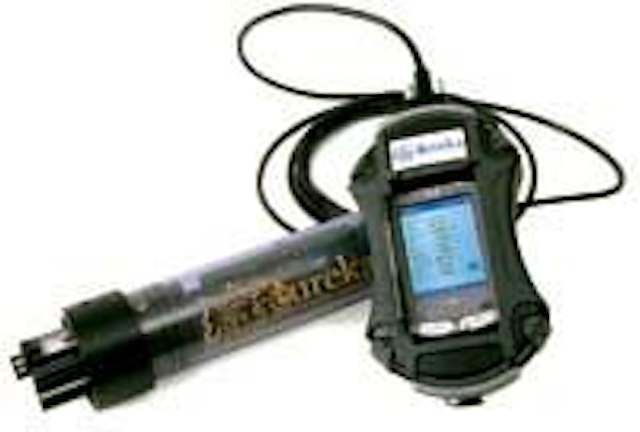 Click here to enlarge image
The Eureka Manta™ water quality multi-probe features built-in memory, snap-on DO membranes, and desktop PC software. Customized multi-probes include any combination of the following parameters: temperature, dissolved oxygen, conductivity (salinity), pH, ORP, depth, and wipered turbidity. The Manta's sensors are designed to provide dependable data in municipal and polluted waters even in the harshest field conditions. The device can be used as a profiling unit, or for monitoring unattended for 30 days or more. It also has the ability to connect to third party data loggers.
Eureka Environmental Engineering
Austin, TX
Tel: 512-302-4333
Web: eurekaenvironmental.com
Grease cleaner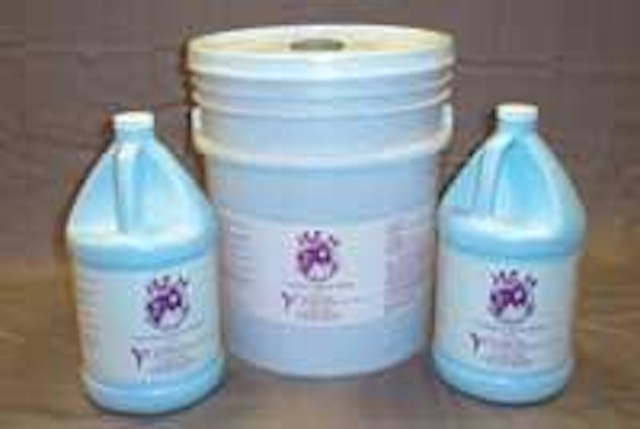 Click here to enlarge image
Complete Environmental Products offers Jep-14 - a non-toxic, biodegradable industrial cleaner and degreaser, suitable for any type of oil or grease application. The formula encapsulates and emulsifies petroleum based products, forming a special base surfactant that can be recovered. This unique blend of ingredients is formulated to work in tough hydrocarbon spills and can be used on floors, walls, machinery, sumps, hoods and other hard surfaces. The product is odorless, non-flammable, non-carcinogenic and contains no butyl or harsh solvents.
Complete Environmental Products Inc.
Pasadena, TX
Tel: 800-444-4237br>Web: www.cepsorbents.com
Air filter elements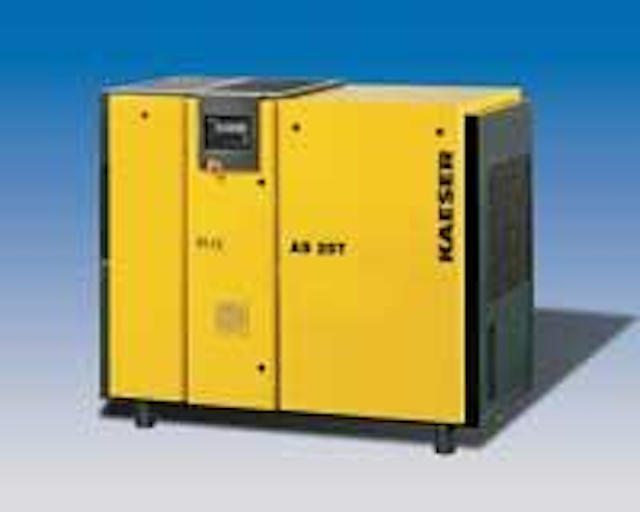 Click here to enlarge image
Kaeser's new line of replacement filter elements make it easier to maintain compressed air quality and system reliability while preventing costly pressure drop. With a broad range of types and sizes, the filter elements fit virtually any manufacturer's filter housing and do not require modifications or adapter kits. The filters have been extensively tested and will meet or exceed OEM performance specifications for removing harmful contaminants.
Kaeser Compressors Inc.
Fredericksburg, VA
Tel: 800-777-7873
Web: www.kaeser.com