PRODUCTS & SERVICES DETECTORS, MONITORS
Fisher Research Laboratory has introduced a new leak detector.
Sep 1st, 2005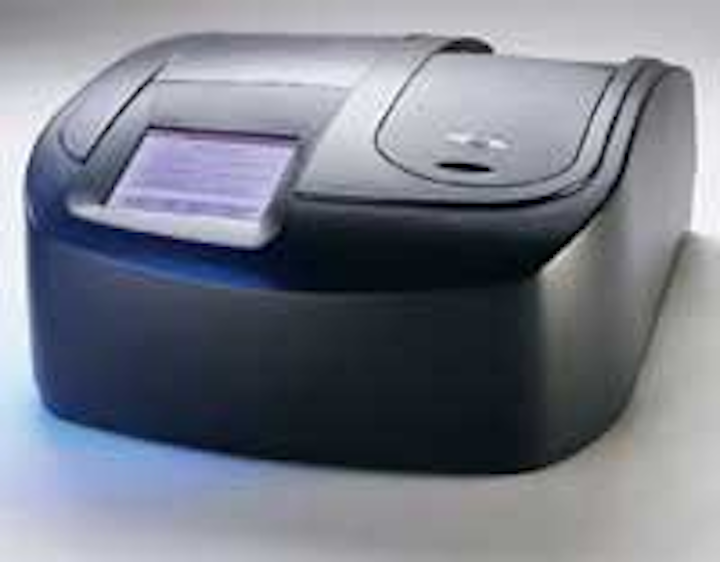 Leak detector
Fisher Research Laboratory has introduced a new leak detector. The XLT-17 has a compact design with improved sensor electronics and better sensitivity. It finds leaks in four steps: by electronically amplifying the leak sounds, selectively filtering out interfering noise, isolating the leak sound and leading the operator to the source of the leak. It comes standard with the company's Multi-Sensor. The detector comes with four frequency filters: All pass, Low pass, High pass, and Band pass.
Fisher Research Laboratory
Los Banos, CA
Tel: 209-826-3292
Web: www.fisherlab.com
Radiation monitor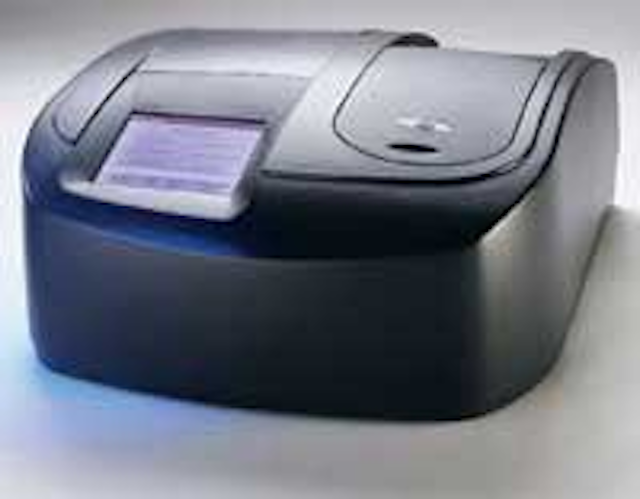 Click here to enlarge image
The new Radalert™50 Nuclear Radiation Monitor from Hach Homeland Security Technologies can provide water utilities with on-the-spot radiation measurement ability. Water treatment operators, First Responders, and distribution system technicians use this pocket-sized monitor to check personal and area or perimeter radiation exposure, detect radiation leaks and contamination, and identify changes in background radiation.
Hach Homeland Security Technologies
Loveland, CO
Tel: 800-604-3493
Web: www.hach.com
Onsite wastewater analysis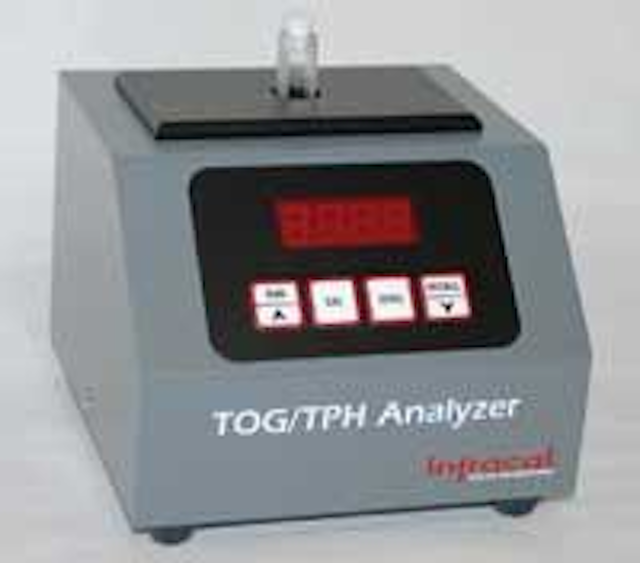 Click here to enlarge image
Due to the U.S. EPA's stricter regulations covering discharges of "oily wastes" from facilities into publicity owed treatment plants, numerous industries are being forced to monitor their effluent more closely prior to discharge. Using either the InfracCal TOG/TPH Analyzer, Model HATR-T2, or the Model CVH - depending on the solvent selected for the extraction process - onsite determinations of the total fat, oil, grease concentration level in the wastewater can be determined in 10-15 min.
Wilks Enterprise Inc.
South Norwalk, CT
Tel: 203-855-9136
Web: www.wilksir.com
Level transducer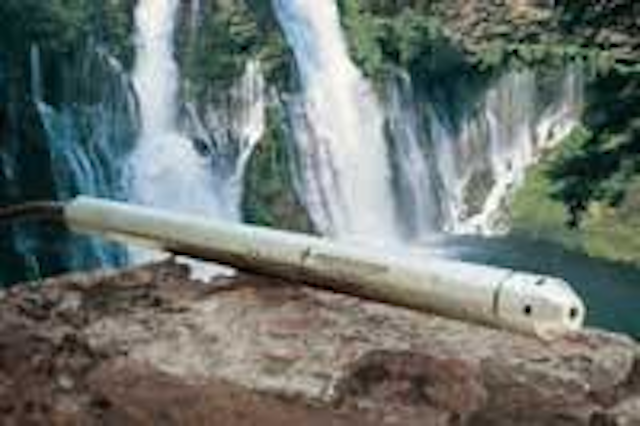 Click here to enlarge image
Pressure Systems' waterMONITOR submersible hydrostatic transducer, which includes internal datalogging functionality, is now offered in a all-titanium package. The device is ideal for measuring water levels in environmental management applications, such as ground water, surface water, and open channel level measurement as well as down hole, well, lake, stream and reservoir level monitoring, and watershed management.
Pressure Systems Inc.
Hampton, VA
Tel: 800-328-3665
Web: www.PressureSystems.com
Nitrate monitor
YSI Environmental offers the YSI 9600 Nitrate Monitor, an instrument for continuous monitoring of nitrate levels in water. The monitor can help professionals better understand the impacts of nutrients on their particular water resources. For example, it can monitor for watershed and total maximum daily load (TMDL) studies or impacted coastal environments; it can monitor downstream of Concentrated Animal Feeding Operations (CAFOs) or wastewater outfalls.
YSI Environmental
Yellow Springs, OH
Tel: 800-897-4151
Web: www.ysi.com
Scada security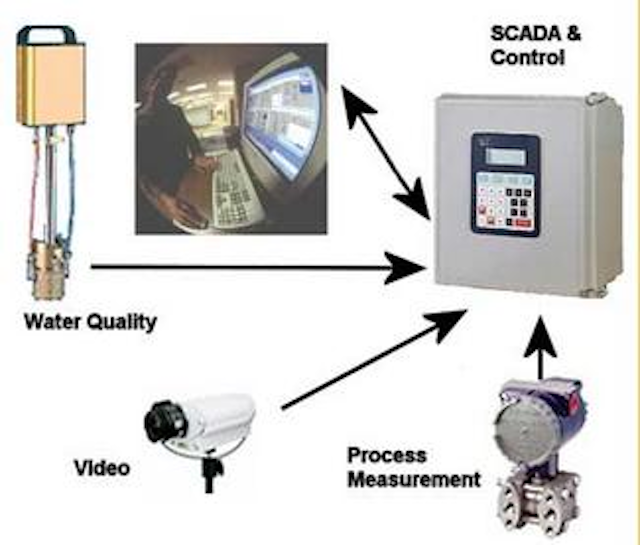 Click here to enlarge image
Bristol Babcock offers a pre-packaged SCADA security system with video archive and collection and replay. This integrated solution includes ControlWave Micro, enclosure, optional video camera, and interface to motion detectors, intrusion detection and alarms as well as integrated facility access control.
Bristol Babcock Inc.
Watertown, CT
Tel: 860-945-2200
Web: www.bristolbabcock.com
Field display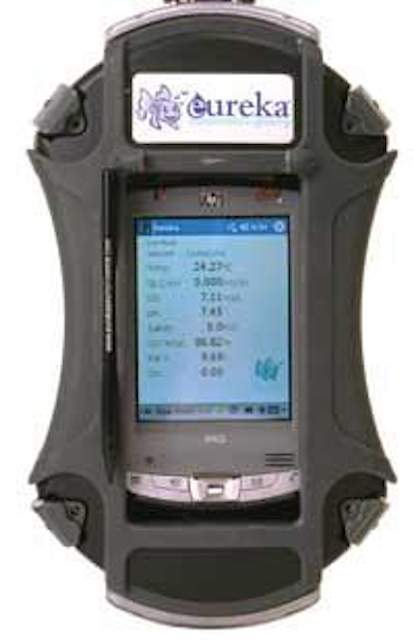 Click here to enlarge image
The Amphibian™ waterproof field display from Eureka® can handle profiling to calibration to data downloading. The display is also multilingual - it connects to multiprobes from Eureka, Hydrolab® and YSI®. Based on the Pocket PC platform, the display combines robust functionality with simplicity.
Eureka Environmental Engineering
Austin, TX
Tel: 512-302-4333
web: eurekaenvironmental.com
Gas detector
Designed to enhance employee safety in hazardous areas requiring prolonged work or with low lighting conditions, the new one to four gas mini-G Portable Gas Detector from General Monitors operates longer and shines brighter in its compact lightweight package due to sophisticated electronics, a blue backlit LCD screen and glow-in-the-dark buttons.
General Monitors
Lake Forest, CA
Tel: 949-581-4464
Web: www.generalmonitors.com
Gas leak detector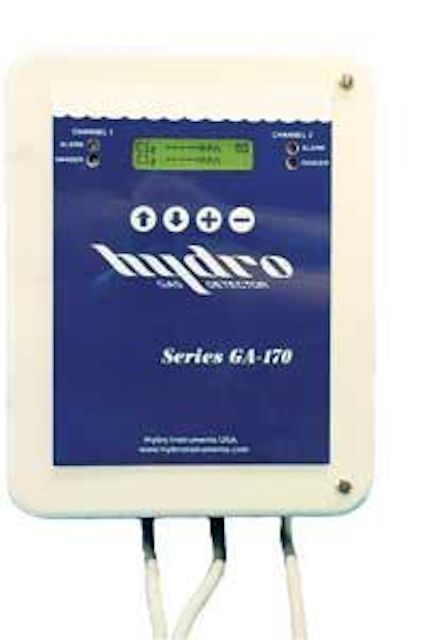 Click here to enlarge image
Hydro Instrument's GA-170 provides simple and reliable gas detection for chlorine, sulfur dioxide and many other gases with up to four sensors per monitor. The sensors are housed in weatherproof enclosures that can be located up to 1000 feet away from the NEMA 4X monitor module. Sensor types and optional settings can be changed through software. The monitor interface includes a keypad and a 2-line 16-character LCD display.
Hydro Instruments
Perkasie, PA
Tel: 215-453-3102
Web: www.hydroinstruments.com
Data monitor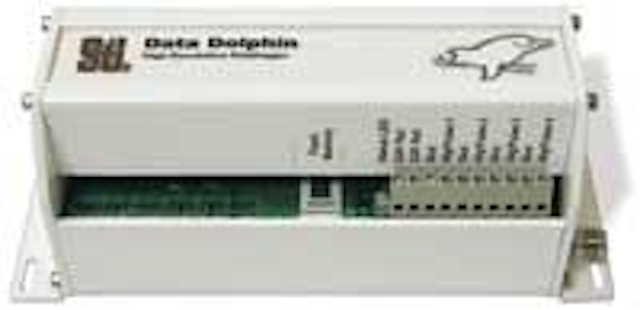 Click here to enlarge image
Scientific Technologies, Automation Products Group, has introduced the Data Dolphin 220 Data Monitor. The new units have a 24-bit, analog-to-digital section to provide four differential bipolar inputs with resolution down to 90 nanovolts, which allows most sensors to connect directly without any signal conditioning.
Scientific Technologies Inc.
Logan, UT
Tel: 888-349-7098
Web: www.stiapg.com
Data collection
The WAGO-I/O-IPC, Series 758, is a new generation of PLC with PC features for data collection and recipe storage. With both USB (x 2) and CompactFlash (x 1) interfaces on board, the 758 Series is capable of enhanced data sharing, including gigabyte volumes of data storage, portability, and control over data syntax. The removable storage media feature allows days, weeks, or years of data to be stored in a single device that can be easily removed and replaced.
WAGO Corp.
Germantown, WI
Tel: 262-255-6333
Web: www.wago.us
Level transmitter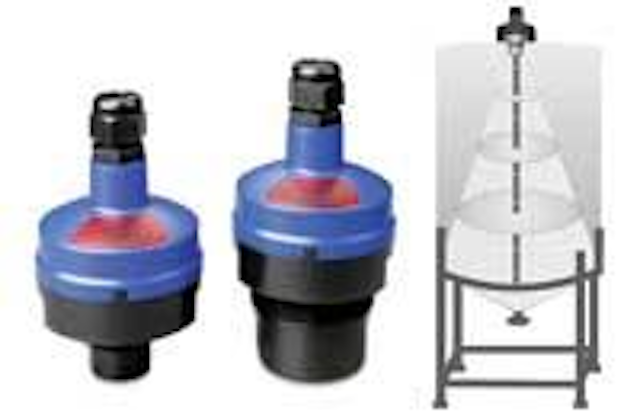 Click here to enlarge image
Walchem offers the WLSX level transmitter, which allows continuous non-contact ultrasonic level measurement in liquid storage tanks up to 35 ft. It is suited for challenging corrosive, coating, or waste liquids. The compact, corrosion proof package is completely sealed and stands only 3 in. above the top of the tank.
Walchem Corp.
Holliston, MA
Tel: 508-429-1110
Web: www.walchem.com
Control, alarm module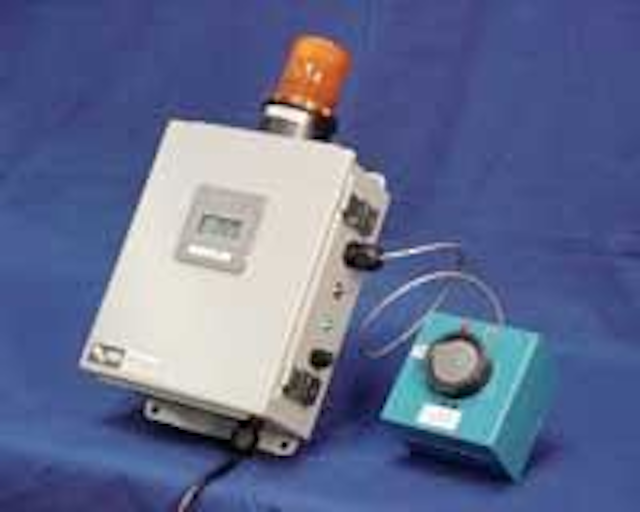 Click here to enlarge image
Rel-Tek Corp. has developed the SafeBoss™ Control/Alarm Module for supplemental gas monitoring at wastewater treatment plants, pumping stations, laboratories and municipal water facilities. The module will partner with a variety of Rel-Tek transmitters to detect combustibles, oxygen and a large selection of toxic gases. It is also adaptable to accept transmitters for temperature, differential pressure, relative humidity, smoke and air velocity.
Rel-Tek Corp.
Monroeville, PA
Tel: 412-373-6700
Web: www.Rel-Tek.com
H
2

S monitoring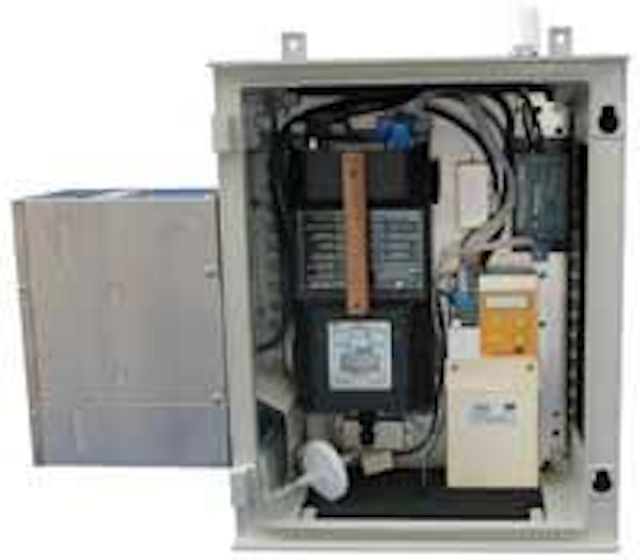 Click here to enlarge image
High hydrogen sulfide levels can now be continuously monitored and reported with Arizona Instrument's new Jerome 651 monitoring system. At its heart is the Jerome 631-X hydrogen sulfide analyzer, an inherently stable gold film sensor that analyzes H2S levels as low as 0.003 ppb and as high as 50 ppm. The analyzer is housed in a weatherproof, temperature-controlled box that can be mounted to a building or post.
Arizona Instrument LLC
Tempe, AZ
Tel: 800-290-1414
Web: www.azic.com
Pipe locator
Schonstedt recently announced an improved locator, the TraceMaster II, based on its TraceMaster series. The series locators make use of the company's patented radio link to allow operator control of the transmitter unit from the receiver end. Since the most effective frequency can be selected without interrupting work, only one frequency at a time needs to be transmitted thus extending battery life to as much as 60 hours of intermittent use.
Schonstedt Instrument Co.
Kearneysville, WV
Tel: 800-999-8280
Web: www.schonstedt.com
Sound datalogger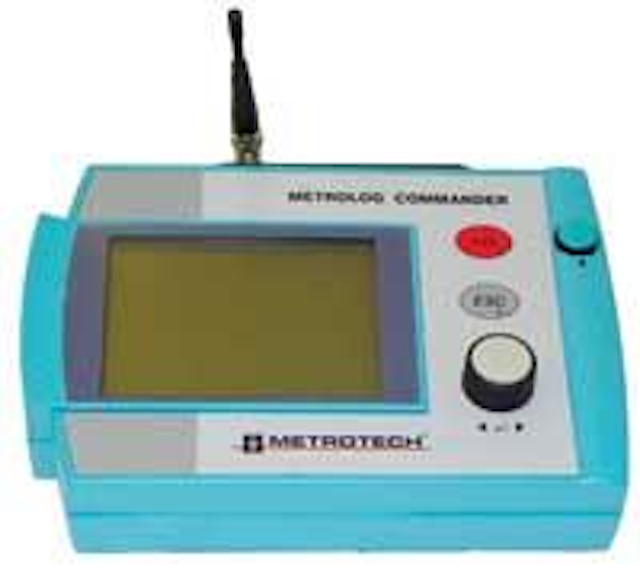 Click here to enlarge image
Metrotech has released the new digital sound data logger system, the MetroLog™. Designed for acoustic zone monitoring, it combines sound level and frequency loggers with radio transmission for monitoring pipeline networks. The logger can be used on all pipe materials. The system is compact in size, has a large graphic display with acoustic sound capabilities and has a battery life of five years.
Metrotech Corp.
Sunnyvale, CA
Tel: 800-446-3392
Web: www.metrotech.com
Remote monitoring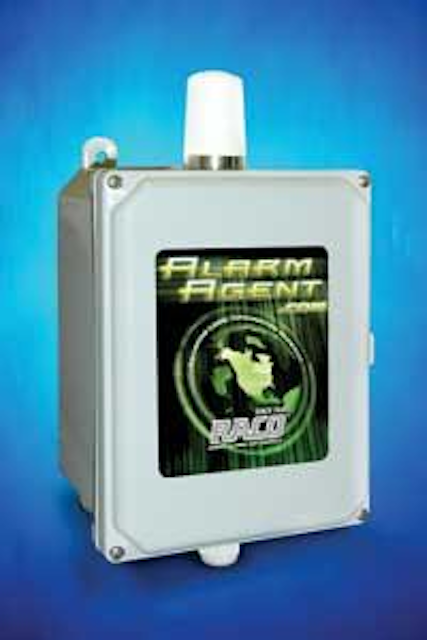 Click here to enlarge image
RACO Manufacturing has developed a new wireless remote monitoring, control and alarm notification system, AlarmAgent.com. This Web-based service will allow users to collect, access and view data from their monitored equipment 24 hours a day from any Internet-connected appliance via a secure central Web site. All hardware and interface software has been internally designed and developed by RACO engineers to be used exclusively for AlarmAgent.com.
RACO Manufacturing and Engineering Co.
Emeryville, CA
Tel: 800-722-6999
Web: www.racoman.com
Backwash expansion monitor
Expansion Pro Analyzer 2000™, available from Entech Design, provides accurate measurements of media expansion, media depth, and loss of media in granular media filters. The local display provides measurements in engineering units and media expansion as a percent of media depth. The monitor provides reliable measurements with all types of media - with or without surface wash, and non-continuous air-scouring systems.
Entech Design, Inc.
Denton, TX
Tel: 940-898-1173
Web: www.entechdesign.com
Infrared sensors
Ircon has introduced a dedicated Multi-Sensor Interface (MSI) for its Modline® 5 series of infrared sensors. The MSI enables users to access configuration and temperature data for up to 12 sensors over plant wide networks and the Internet via an embedded web browser interface. A NEMA 4X rated, 10.4 inch touch panel color display comes pre-loaded with graphic screens presenting sensor configuration, status, current temperature, historical trends and temperature alarms.
Ircon Inc.
Niles, IL
Tel: 800-323-7660
Web: www.ircon.com
E. coli testing
Easygel, available from Forestry Suppliers, is a pectin-gel testing method sold as a sterile 2-part test unit consisting of a patented liquid medium and a pretreated petri dish. When the liquid medium is poured into the petri dish, ions diffuse from the pretreated layer into the liquid causing it to gel in about 40 minutes. The result is a virtually instant petri dish.
Forestry Suppliers Inc.
Jackson, MS
Tel: 601-354-3565
Web: www.forestry-suppliers.com
Spectral absorption sensor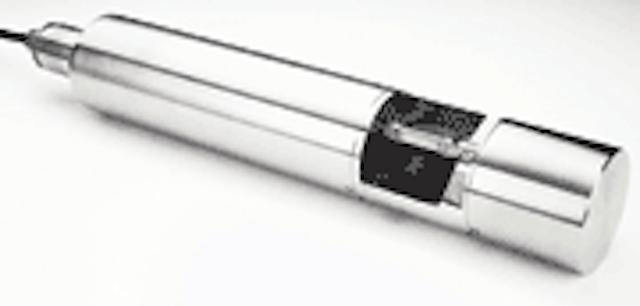 Click here to enlarge image
The new UVAS™ sc Sensor from Hach provides on-line measurement of the Spectral Absorption Coefficient (SAC) of water at 254 nm for continuous indication of dissolved organic material in water. With this reading, wastewater treatment operators gain early detection in plant influent of high organic pollutant loading from industrial dischargers and the ability to adjust treatment to avoid process upset.
Hach Co.
Loveland, CO
Tel: 800-227-4224
Web: www.hach.com
pH, ORP, DO
Click here to enlarge image
Mettler-Toledo Ingold's Advanced Line transmitter series has been enhanced with the addition of Foundation Fieldbus communication capability to "x100e FF" instruments for measuring pH, Redox (ORP), DO, and conductivity. The Fieldbus interface offers the benefits of digital communication and FF technology, such as remote set up and configuration of the transmitter from a control room or performing product calibration via the Fieldbus.
Mettler-Toledo Ingold
Woburn, MA
Tel: 781-301-8800
Web: www.mt.com/pro
Level measurement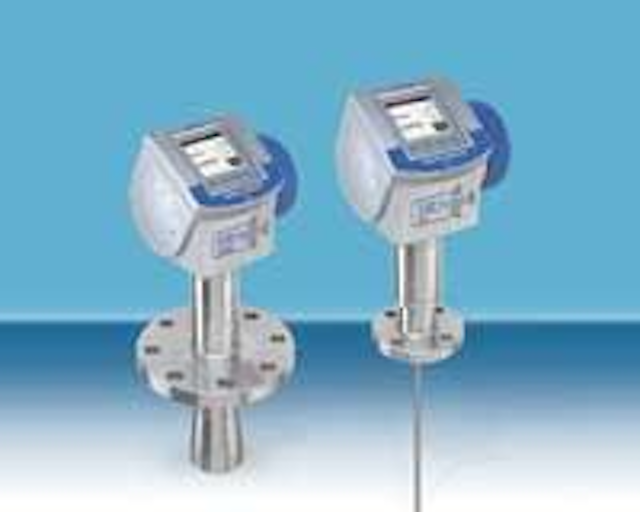 Click here to enlarge image
Ametek Drexelbrook® has added the DR7000 Series (Radar) and DR7100 Series (Time Domain Reflectometry) to its family of radar-based level measurement instruments. Both series incorporate state-of-the-art features and components, including a display with choice of Touch Screens (tank illustration, bargraph, oscilloscope, signal and reflectivity screen).
Ametek Drexelbrook
Horsham, PA
Tel: 215-674-1234
Web: www.drexelbrook.com
Flow, pressure monitoring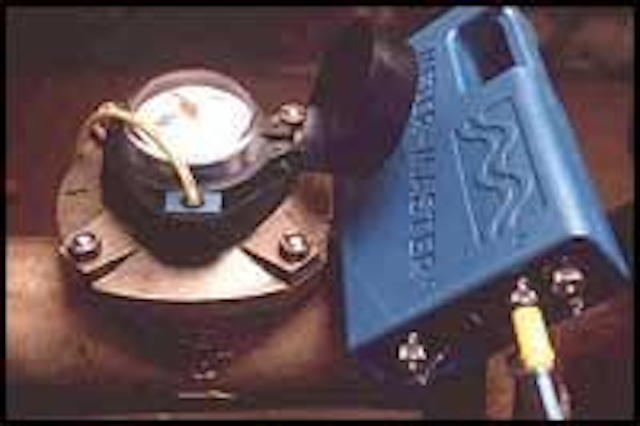 Click here to enlarge image
Meter-Master flow and pressure monitoring solutions have been offered by F.S. Brainard & Co. since 1931. Current solutions include sensors, recorders, and wireless products. Meter-Master flow, pressure, and level sensors provide digital and analog outputs. Single and multi-channel recorders and data loggers can store flow, pressure, and level data for local downloading.
F.S. Brainard & Co.
Burlington, NJ
Tel: 888-388-3569
Web: www.meter-master.com
Flow monitoring
ADS® Environmental Services, which provides full-service networked flow monitoring, has announced the introduction of FlowView Portal™, the newest web-hosted system for the delivery of Underground Intelligence® by ADS. FlowView Portal is a report delivery tool that allows the user to customize reports and control data and viewing parameters.
ADS Environmental Services
Huntsville, AL
Tel: 800-633-7246
Web: www.adsenv.com
Gas monitoring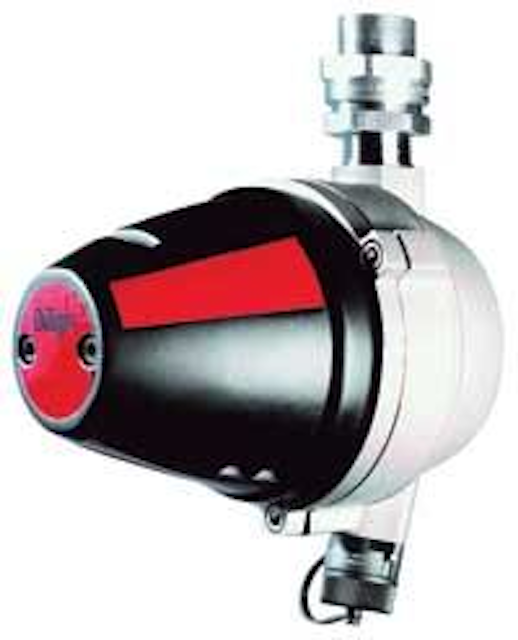 Click here to enlarge image
Draeger Safety designs and manufactures a variety of sensors and detectors fitting the requirements in a water/wastewater treatment plant. Built-in self test functions allow for predictive maintenance and thus high system availability, especially in remote areas.
Besides gas detectors for toxic gases and oxygen, the company provides a number of sensing principles for the monitoring of combustible gases like catalytic bead and infra red sensors, or open path detectors.
Draeger Safety, Inc.
Sugar Land, TX
Tel: 800-230-5029
Web: www.draeger-safety.net/gds
Level, pressure monitoring
In-Situ has released the Level Troll™ 500, a complete solution for monitoring and recording changes in water level, pressure and temperature. Technical advancements integrated into the unit eliminate problems commonly found in the industry while also providing the accuracy and reliability needed for long-term water level monitoring.