PRODUCT SHOWCASE
Whatman 934-AH(r) glass microfiber filters are specially designed for suspended solids analysis in water pollution monitoring.
Feb 1st, 2005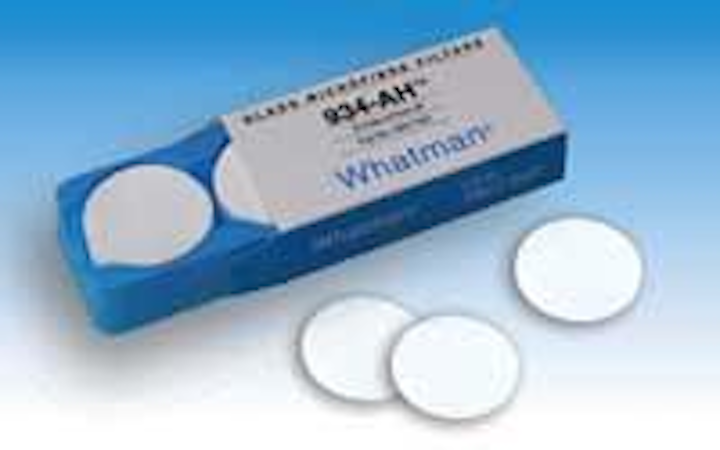 Sampling filters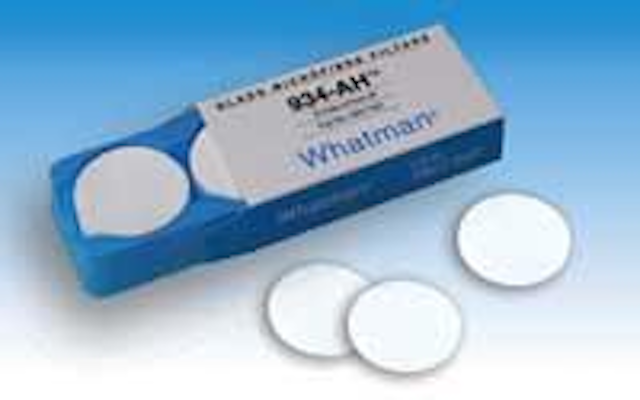 Click here to enlarge image
Whatman 934-AH(r) glass microfiber filters are specially designed for suspended solids analysis in water pollution monitoring. These filters permit rapid passage of very large sample volumes without blockage for the collection of suspended solids in potable, natural and industrial waters. Specified in standard methods (Standard Method 2540D and EPA Method 160.2) for determining total suspended solids in water, the filters are effective in removing turbidity and filtering bacterial cultures. These binder-free filters also feature excellent fine particle retention and are capable of high retention efficiency at high flow rates. The filters feature a high-grade borosilicate glass microfiber media and are available in a range of circle and sheet sizes.
Whatman
Florham Park, NJ
Tel: 800-631-7290
Web: www.whatman.com
Chlorine photometers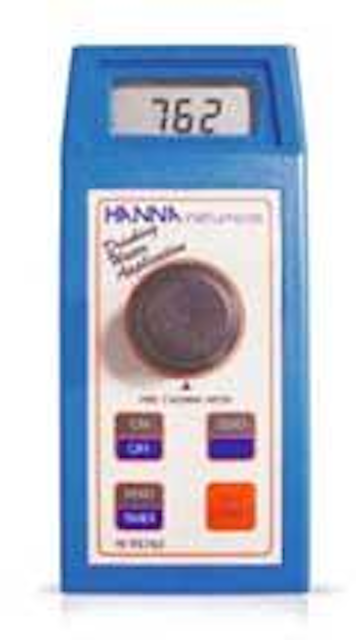 Click here to enlarge image
Hanna Instruments has introduced a new line of chlorine photometers. Each portable photometer is splash proof and features a long battery life, ideal for spot checking around the facility or in the field. This new line of instruments covers multiple measurement ranges for free, free & total and trace chlorine applications. The photometers feature an optical system based on a special tungsten lamp and a narrow-band interference filter that allows accurate and repeatable readings.
Hanna Instruments
Woonsocket, RI
Tel: 800-504-2662
Web: www.hannainst.com
HDPE bends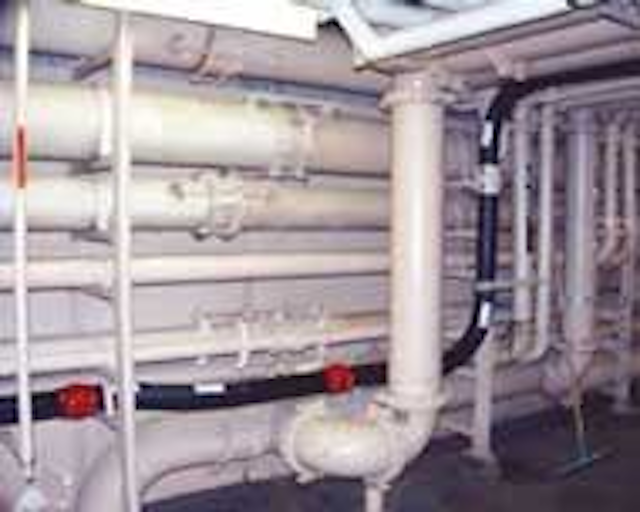 Click here to enlarge image
High Density Polyethylene pipe long radius Arc(tm) sweep bends (sweep ells) are now being manufactured by Pipestar International. Major product features and benefits include zero reversion, a seamless single piece bend with an angular tolerance of
Pipestar International Inc.
Winnipeg, Manitoba
Tel: 204-949-3910
Web: www.arcbends.com
Corrosion monitoring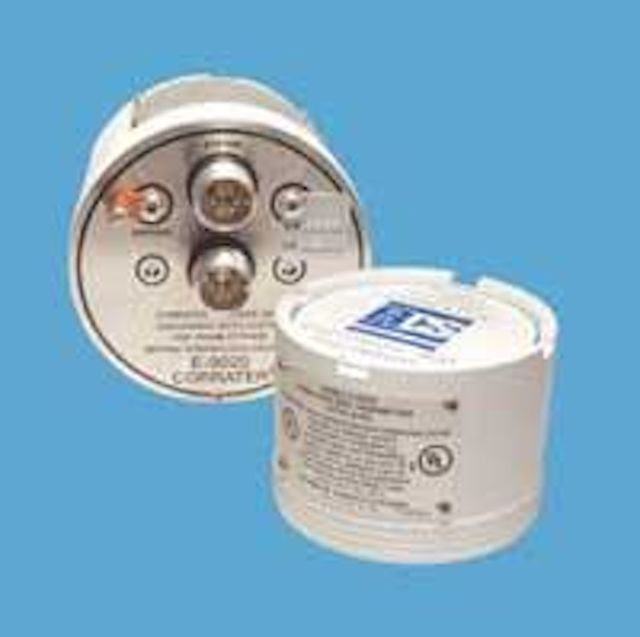 Click here to enlarge image
Rohrback Cosasco Systems has introduced the Model E-9020 Corrater(r) Digital Transmitter for monitoring corrosion rate and pitting tendency in water systems. The rugged construction of the UL/CSA/ATEX certified explosion-proof transmitter makes it ideal for operation in electrically hazardous area field locations. The transmitter operates on a multi-drop 4-wire power and communication bus on cable lengths up to 4000 ft. Software is available for direct PC connection, or a Power/ Modbus interface module for direct connection to a DCS, SCADA or PLC. Alternate operational modes include galvanic measurements, dissolved gas monitor for low levels of oxygen, potential monitoring, and potential and current noise measurements.
Rohrback Cosasco Systems Inc.
Santa Fe Springs, CA
Tel: 800-635-6898
Web: www.rohrbackcosasco.com
pH measurement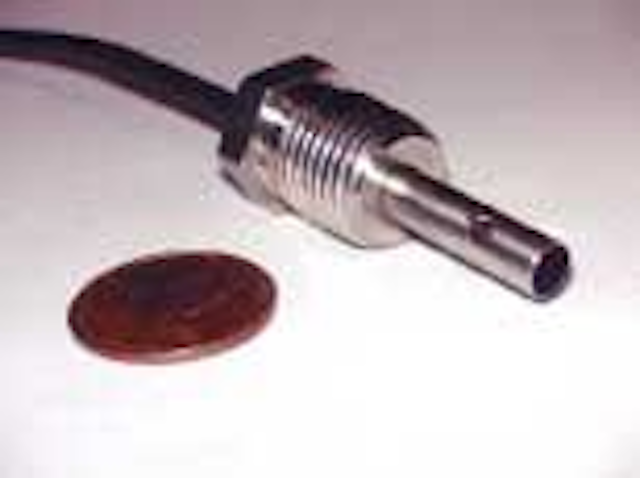 Click here to enlarge image
The SensIrOx InpHO(tm) Probe provides pH measurement in extreme temperature and pressure conditions. The sensor's stable response over a wide pH range is achieved using a proprietary process for depositing an oxide layer on an iridium indicator electrode. If a combination electrode is required, an optional silver/silver chloride reference electrode is mounted into the same robust package. Additionally, a polymer coating can be applied to both the indicator and reference electrodes to decrease interference from reducing agents in long-term monitoring applications where the sensor's rapid response time is not essential. The electrodes are mounted into a 1
SensIrOx, Inc.
Columbus, OH
Tel: 614-985-0667
Web: www.sensirox.com
Ion analyzer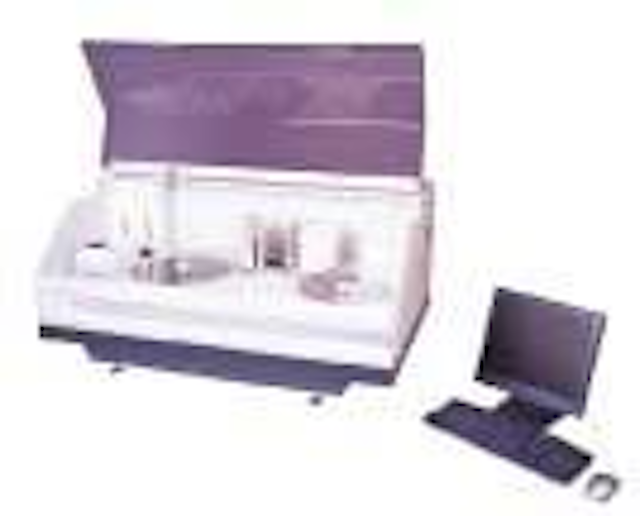 Click here to enlarge image
The QuikChem(r) 8500 is the latest update to Lachat's ion analyzer system. It uses flow injection analysis (FIA) and features high sample throughput coupled with simple and rapid method changeover to maximize productivity in determining ionic species in a diversity of sample matrices, from sub-ppb to percent concentrations. This product has over 400 methods for environmental, agronomic and industrial applications, including EPA approved methods. Simplified cable and tubing management, leak detection, guaranteed prepared reagents, and a software-controlled heater are just some of the improvements that have been made over the previous system.
Lachat Instruments
Loveland, CO
Tel: 800-247-7613
Web: www.lachatinstruments.com
Wastewater treatment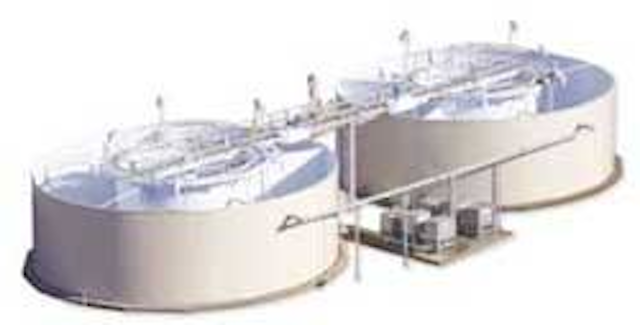 Click here to enlarge image
Ashbrook Simon-Hartley Bio-Plus(tm) field-erected treatment systems are available in a variety of biological treatment options, including activated sludge technologies; biological nutrient removal (BNR) systems; and sequencing batch reactor (SBR) systems. The systems can be provided with tertiary filtration systems and disinfection options, as well.
Ashbrook Simon-Hartley
Houston, TX
Tel: 800-362-9041
Web: www.ashbrookcorp.com
Self-cleaning filters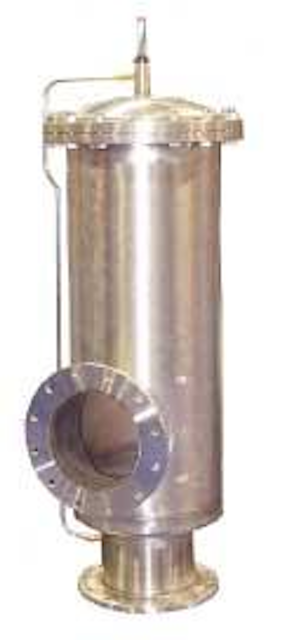 Click here to enlarge image
The Vertical-Series Automatic self-cleaning water filters from Valve & Filter Corp. are constructed of 316SS and feature an energy efficient cleaning mechanism. Designed for the high-flow requirements of municipal filtration systems, these filters provide a filtration solution for tertiary wastewater treatment. The primary filtering screen uses "Uni-weld, Sintered" technology which maximizes the cleaning efficiency and the effective open area to stop debris and particulates. Degrees of filtration recommended for wastewater filtration are available from 1500 micron to 80 micron. Due to its vertical design, the installation footprint is minimized for tight space design requirements. Simpler controls and fewer moving parts also provide for less maintenance. Single filter flow rates range from 30 gpm to 3,700 gpm depending on the degree of filtration selected.
Valve & Filter Corp.
Arvada, CO
Tel: 800-759-6554
Web: www.valveandfilter.com