PRODUCT SHOWCASE
May 1st, 2005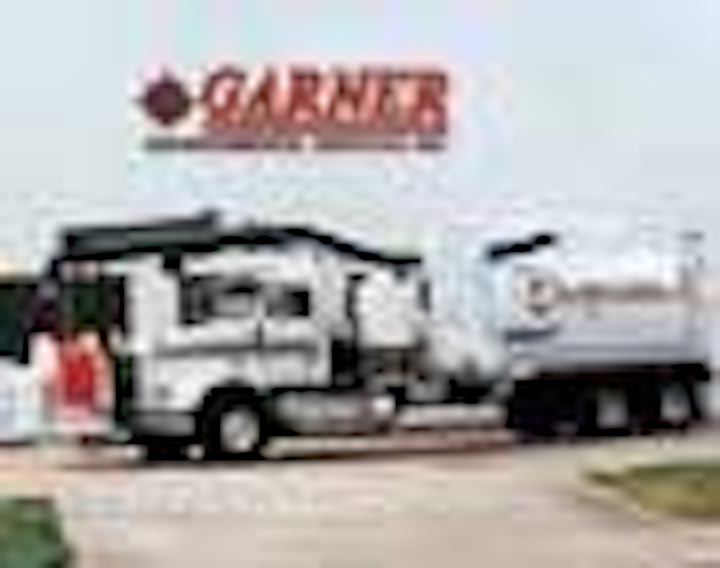 Sewer cleaning system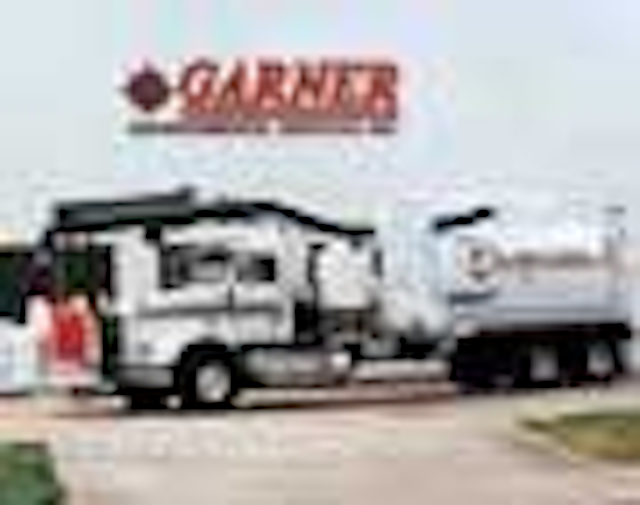 Click here to enlarge image
A new sewer-cleaning system, designed to eliminate downtime during grit and sand removal operations, has been introduced by Garner Environmental Services. The patented new Sewer Hog™ is a multi-purpose sewer cleaning truck that is both closed-loop and non-odor emitting. Rather than shutting down to empty water from the debris tank, the system gives continuous cleaning by separating solids and liquids on the spot, and decanting the separated water back to the containment area. The cleaner can operate in surcharged conditions - no bypass pumping is required. The system can handle both liquid and air, and has the ability to perform positive pumping. It is ideal for operation with wet and/or dry applications in sewer lines, digesters, grit chambers, ponds, lagoons, API separators and lift stations.
Garner Environmental Services
Deer Park, TX
Tel: 281-930-1200
Web: www.garner-es.com
Hydrant marker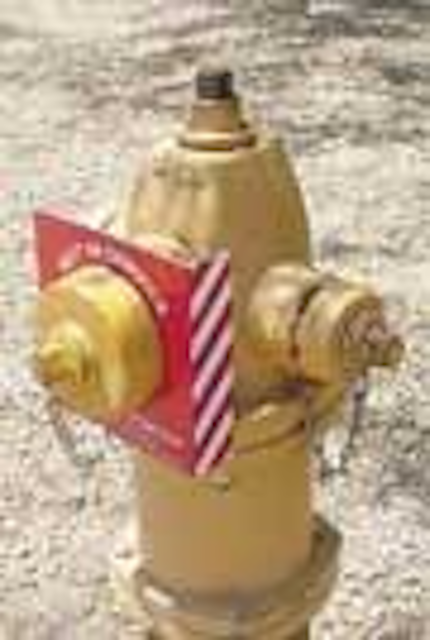 Click here to enlarge image
Assured Flow's new TreyTag marker is a highly visible "out of service" marker. The marker's unique angled sides provide visibility from many yards away which enables emergency vehicles to detect out of service fire hydrants much sooner. The marker is made from sturdy plastic styrene and is almost indestructible. Custom printing is available.
Assured Flow Sales Inc.
Sarasota, FL
Tel: 800-388-0678
Web: www.gradelok.com
DO, temperature meter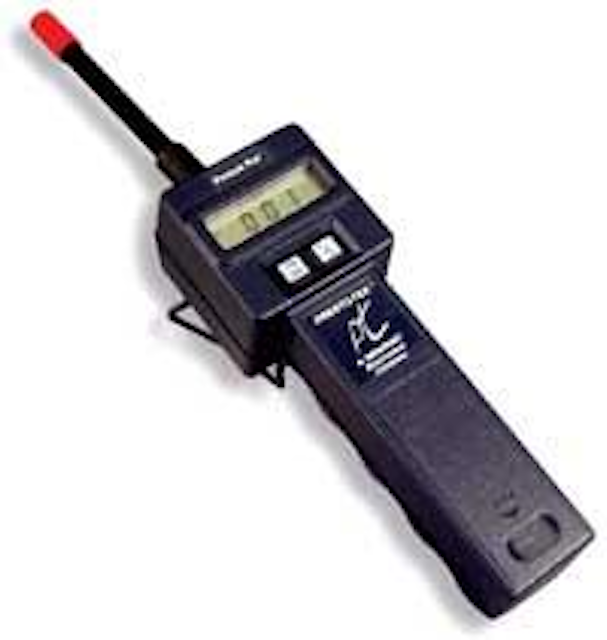 Click here to enlarge image
Dalec Electronics' O-6 combines a polarographic dissolved oxygen sensor with an integral RTD for dissolved oxygen and temperature measurement in the laboratory, plant or field. The unit contains a small cathode which consumes minimal oxygen, thus reducing the need for sample stirring and providing a more stable response. A standby switch stabilizes the probe prior to use while economizing the battery power normally required for the display. DO measurement range is 0-19.99 ppm; temperature range is to 199.9 degrees C.
Dalec Electronics Inc.
Chicago, IL
Tel: 800-621-8276
Web: www.dalec.com
Aluminum doors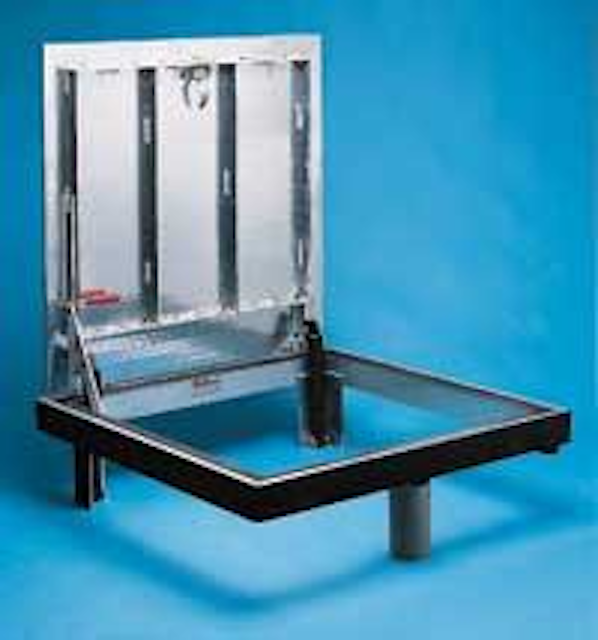 Click here to enlarge image
Bilco's J-AL Door, ideal for most corrosive environments, is a durable solution for wastewater treatment facilities. Available in single- or double-leaf design, the aluminum door is well-suited to provide access to areas located underground or beneath/between floors. The door can be operated by a single person, and functions dependably in harsh environments. Special anti-corrosion hardware includes forged aluminum hinges, a 5086 aluminum cover plate, electrostatically coated compression springs and advanced composite spring housing assemblies. Bilco's exclusive 70 durometer EPDM debris gasket limits dirt and debris from entering the channel frame. This feature, in conjunction with the standard 1 1/2" drain coupling fully welded under the frame, facilitates drainage.
Bilco Inc.
New Haven, CT
Tel: 203-934-6363
Web: www.bilco.com
Pump-down controller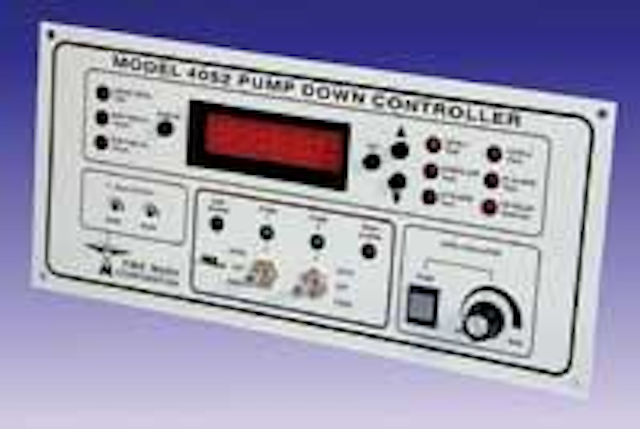 Click here to enlarge image
The Model 4052 Pump-Down Controller, from Time Mark's line of liquid level controls, is offered with smart features and five, easy to program set-points. The controller provides control for duplex pumping systems - up to a depth of 34.5 feet. Features include adjustable universal On Delay to eliminate relay chatter, heavy-duty output contacts, high and low level outputs, duplex alternation, hand-off-auto operation for both pumps, and a separate 4-20 mA output.
Time Mark Corp.
Tulsa, OK
Tel: 800-862-2875
Web: www.time-mark.com
MBBR system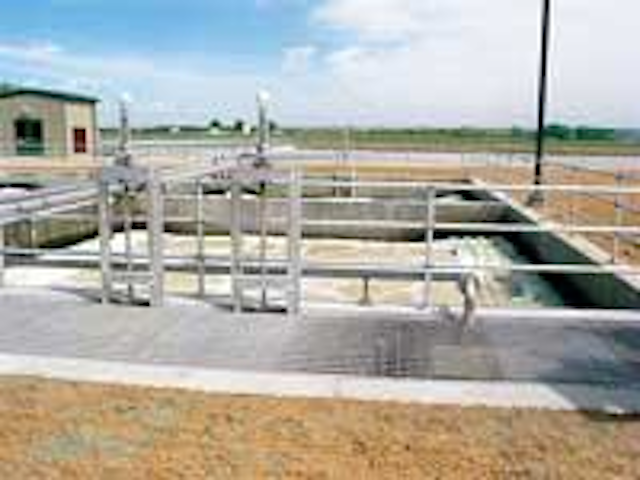 Click here to enlarge image
AnoxKaldnes has announced the creation of a new treatment process for wastewater nitrification in lagoons using the AnoxKaldnes Moving Bed® biofilm reactor (MBBR). The LagoonGuard™ provides a cost-effective way to upgrade a lagoon treatment system. The system features thousands of polyethylene carrier elements that provide a home for bacteria culture. The elements are kept in constant motion throughout the entire volume of the wastewater by a specially designed aeration system and sieves, resulting in uniform treatment. The company recently installed the system for a utility facing ammonia limits and cold weather nitrification issues. The two-stage system removes any BOD in the wastewater and nitrifies all of the ammonia.
AnoxKaldnes Inc.
Providence, RI
Tel: 401-270-3898
Web: www.anoxkaldnes.com
Catch basin riser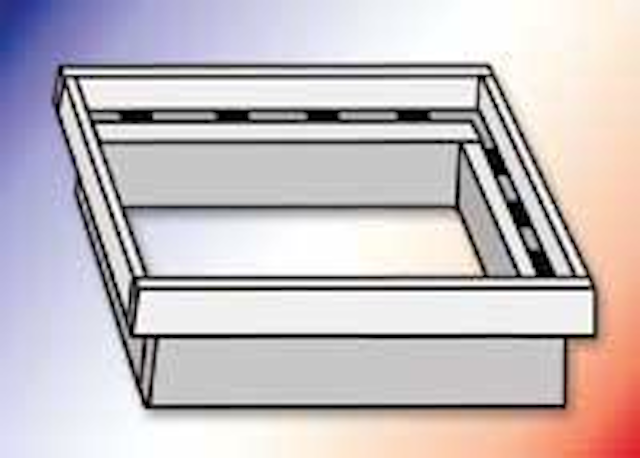 Click here to enlarge image
American Highway Products' Catch Basin Riser is used to reduce cost and streamline the adjusting of utilities to the a grade when paving a road. The risers start at 1/2" rise and go up in 1/4" increments. This method saves time and money when adjusting utilities to grade. A typical frame adjustment costs $200 to $400 depending on location and number of adjustments done. Using a Catch Basin Riser can save more than 75% when adjusting utilities.
American Highway Products Ltd.
Bolivar, OH
Tel: 888-272-2397
Web: www.ahp1.com
Paddlewheel meters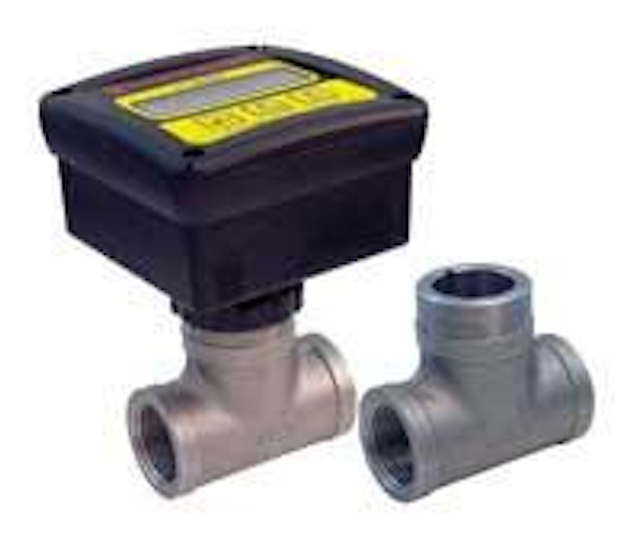 Click here to enlarge image
Digi-Flo® F-2000 Series paddlewheel meters, available from Blue-White Industries, may now be ordered with 316 stainless steel tee fittings. Available pipe sizes are: 1" Female pipe threads (IPS); 1 1/2" Female pipe threads (IPS); and 2" Female pipe threads (IPS). The meters display flow rate and accumulated flow, and include an NPN open collector output for communication with SCADA systems. Optional 4-20 mA / 0-10 vDC circuitry, or batch processing circuitry, including high/low flow rate alarm, are offered. Electronics can be battery operated or AC powered. The LCD display indicates operating mode and battery status.
Blue-White Industries
Huntington Beach, CA
Tel: 714-893-8529
Web: www.bluwhite.com