Infrastructure Decontamination Information Added to EPA Water Contaminant Database
There is a growing concern about the potential threats associated with water contamination.
Nov 1st, 2006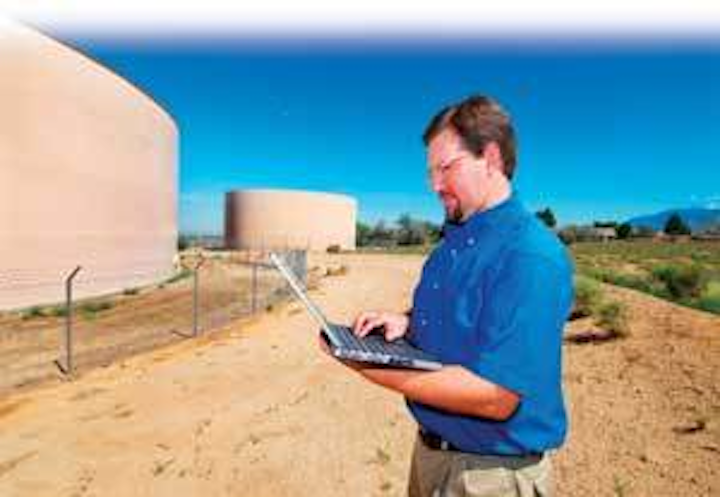 There is a growing concern about the potential threats associated with water contamination. In addition to the challenges of detecting and responding to contamination events, infrastructure decontamination is a major priority for water systems to ensure recovery and a return to service.
Historically only limited information on contaminant-specific decontamination procedures has been available, but recent research by the U.S. Environmental Protection Agency (EPA) and other organizations has enlarged the body of knowledge. EPA has expanded its Water Contaminant Information Tool (WCIT) database to make decontamination information available for 93 contaminants of greatest concern for the safety and security of drinking water and wastewater systems.
Many utilities have experience dealing with system contamination from spills or leaks, loss of power, flooding and other acts of nature, and accidental release of chemicals or other substances. In responding to typical contamination events, utilities traditionally issue "boil", "do not drink", or "do not use" orders, followed by flushing the infrastructure and adjusting the disinfectant levels, if needed, to return the utility to service. However, these traditional methods may not always be adequate for contaminants that may be intentionally introduced into a water system.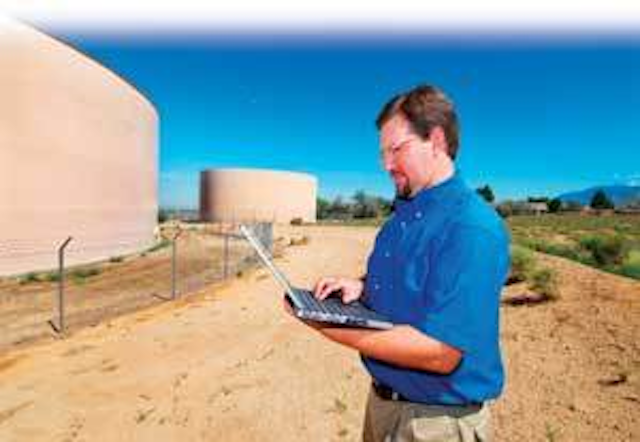 Click here to enlarge image
The need for reliable information on decontamination has been highlighted by drinking water and wastewater utilities and other key stakeholders in water sector security workshops organized by the U.S. EPA and the Water Environment Federation (WEF). The workshop participants were particularly concerned about reliable decontamination procedures.
As part of an ongoing multi-program effort to support water utilities' efforts to enhance the security of their systems and respond to contamination events, EPA's Water Security Division is making an extensive "library" of contaminant-specific decontamination information available in its WCIT database.
Contaminant Information
WCIT is a secure, password-protected, web-based database that contains information on contaminants that pose a threat to public health, the environment, or the drinking water or wastewater infrastructure if introduced accidentally or intentionally into systems. Contaminants described in WCIT include chemical, biological and radiological substances that have the potential to be used in a terrorist event. WCIT also contains data on contaminants that may not be a public health threat at low doses but might make drinking water unappealing to consumers because of taste, odor or color changes. Many of the contaminants in WCIT are not regulated because they are not typically found in drinking water, but they could cause harm if they enter a water system.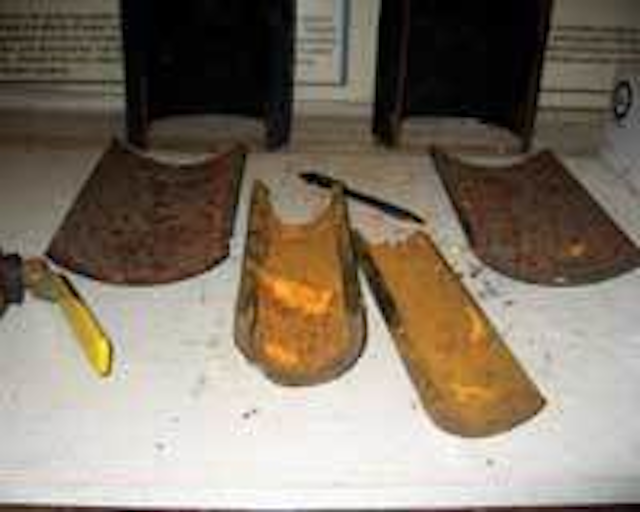 Infrastructure decontamination procedures must be able to address in-service piping, which often is highly corroded and covered with biofilm.
Click here to enlarge image
Introduced in November 2005, the WCIT database contains up-to-date water contaminant information extracted from peer-reviewed sources and research. WCIT includes data on contaminant names, contaminant availability, fate and transport, health effects and toxicity, medical information, potential water quality and environmental indicators, laboratory and field analysis, and response advice for utilities.
Before inclusion in WCIT, data are subjected to expert scientific review by personnel from water utilities, Federal Agencies, laboratories, water industry trade groups, consultants and academia.
Decontamination Information
EPA's WCIT contains the most current information available on contaminant-specific drinking water and wastewater infrastructure decontamination procedures. The decontamination information is continually gathered from peer-reviewed sources such as EPA's National Homeland Security Research Center (NHSRC), the U.S. Department of Defense, research journal articles, and established cleanup procedures being used in the water sector. These procedures must address the challenge of treating in-service infrastructure, which may be highly corroded and support large populations of microorganisms.
WCIT data are considered sensitive, so details of contaminant information and water treatment and decontamination procedures are not discussed in this article; this information is accessible only to registered users.
WCIT contains procedures on infrastructure decontamination for microbial contaminants, inorganic and organic chemicals, radionuclides, biotoxins, and chemical warfare agents. The decontamination information provides utilities, stakeholders, and emergency responders the information needed to select an effective decontamination procedure in combination with other response tools and site-specific information. Other WCIT information, such as that on fate and transport and health effects and toxicity, are also important to consider when planning for system decontamination.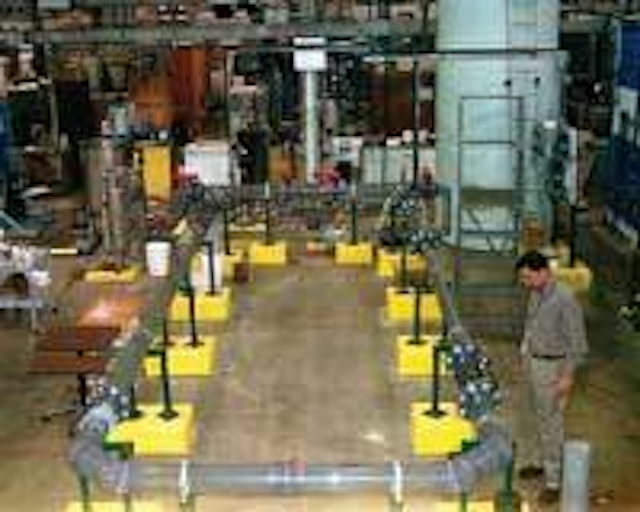 A scientist inspects a pipe loop used for decontamination research at EPA's National Homeland Security Research Center.
Click here to enlarge image
The selection of a decontamination procedure involves consideration of site-specific parameters and requirements such as the stability and persistence of the contaminant, the extent of the affected area, material components, the nature of the contaminated location, cleanup requirements, the effectiveness of the decontamination procedures, cost, time, and practicality of implementing the procedure.
Specific elements addressed in WCIT include:
Procedure - WCIT details chemical and mechanical decontamination procedures for specific contaminants. Procedures include flushing, blasting, and use of oxidants, surfactants, strippable coatings and chelating agents, among other methods.
Material Component- WCIT provides details on materials or components that could be decontaminated using described procedures. For example, this section addresses whether the procedure could be used to decontaminate specific materials used for piping and tanks, such as ductile iron, concrete, copper, PVC, and stainless steel.
Considerations - WCIT provides information on the impact of operating conditions, environmental factors, design parameters, and other factors on the effectiveness of decontamination procedures. If available, it also includes information on where the procedure has been shown to be effective and where it might be effective in the drinking water system.
Effectiveness - WCIT describes the effectiveness of specific procedures at removing or eliminating contamination.
Residuals - WCIT data describes residuals that may be produced by a given decontamination procedure, so that utilities are prepared for possible additional handling or disposal issues.
Research Continues
Infrastructure decontamination research is an ongoing process. EPA's NHSRC, water sector research institutes such as the American Water Works Research Foundation (AwwaRF) and the Water Environment Research Foundation (WERF), other government and commercial institutes, and foreign governments are conducting research on effective measures to decontaminate infrastructure exposed to particular contaminants that can threaten human health. For example, AwwaRF is working on developing Standard Operating Procedures for the decontamination of drinking water distribution systems. As new decontamination procedures become available, EPA plans to update the information in WCIT.
Accessing WCIT
To access the decontamination information in WCIT, users must first register with EPA. Online registration is free. Access to WCIT will be granted to U.S. drinking water and wastewater utilities, state drinking water primacy agencies, drinking water and wastewater associations partnering with EPA, public health officials, and federal officials (including government laboratory personnel). To apply for access to WCIT visit: http://www.epa.gov/wcit.
About the Authors:
Rich Weisman, P.E., is a member of the Threat Analysis, Preparedness, and Prevention Branch in the EPA Office of Ground Water and Drinking Water's Water Security Division. He is leading an effort to develop an overall strategy for the Division to support decontamination activities relevant to the water sector, including work on the infrastructure decontamination components of WCIT. In addition, he is leading an effort to assess the human health and economic consequences of selected scenarios for a variety of incidents relevant to the water sector. He is a registered Professional Engineer and may be contacted at weisman.richard@epa.gov. Shalini Jayasundera, Ph.D., is a Principal Engineer with CSC Environmental Programs Group in Alexandria, VA. She is the Work Assignment Leader for CSC support for U.S. EPA Water Security Division water infrastructure decontamination strategy and technologies.