Level Loggers Automate Monitoring, Speed Well Permitting Process
Supplying water for one of the fastest growing towns in Massachusetts, the Mashpee Water District has gone from a base of 200 customers in 1991 to nearly 9,000 customers today.
Jan 1st, 2006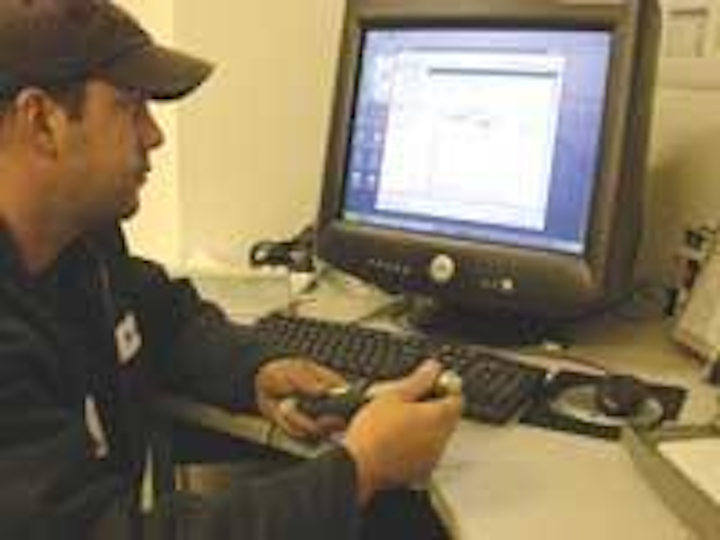 Supplying water for one of the fastest growing towns in Massachusetts, the Mashpee Water District has gone from a base of 200 customers in 1991 to nearly 9,000 customers today. As the demand for public water has dramatically increased, supply has become the top concern for water district chief David Rich.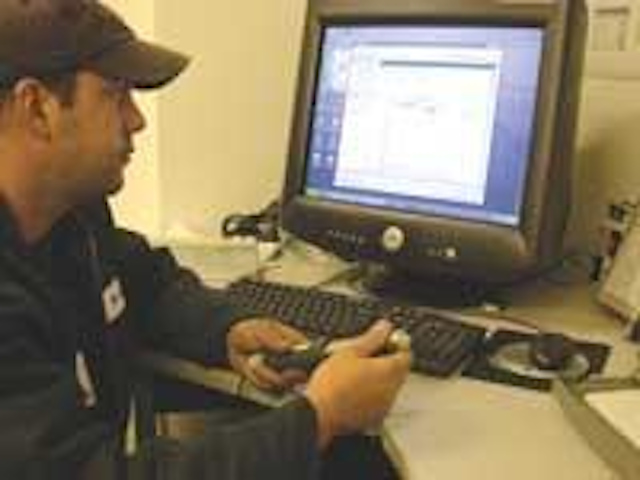 A pumping station operator from the Mashpee Water District offloads data from a water level logger to an office PC.
Click here to enlarge image
"As a public water supply, we've come a long way in a very short period of time," Rich said. "The thing I worry about most in my job is being able to get additional wells through the state permitting process. In some cases, the process can take 5 - 7 years. We typically have at least one well in the permitting process, and over time we've learned that one of the keys to speeding up the approval process is agreeing up front to monitor levels around our wells."
Rich said level monitoring has become more commonplace in Massachusetts and is a requirement in watersheds that the Commonwealth defines as having stressed basins. The mandate can be handed down from a number of governing agencies, including the Department of Environmental Protection, local conservation, or the Executive Office of Environmental Affairs.
While Mashpee does not fall under the stressed basin category, the district collects water level data in a number of its wells to accelerate the permitting process and to adhere to certain local conservation requirements. For example, one of the district's wells is being monitored in response to a requirement from the Mashpee Conservation Commission, which is concerned about the well drawing down an adjacent vernal pool. An Order of Conditions stated that if the well goes below a specified level, the amount of time the well can be used would be restricted.
A Mashpee pumping station operator retrieves a water level logger from a monitoring site.
Click here to enlarge image
Until recently, all well level monitoring performed in Mashpee occurred manually, with a pumping station operator lowering a water reference tape into a well and recording the level in a logbook. The operator later gave the records to Rich, who would enter the measurements into a spreadsheet.
While manual monitoring proved accurate levels, it was time-intensive and became problematic as the district scrambled to keep up with public demand.
"It might take 45 minutes for a field staff member to go out there, get a water level reading and record it," Rich said. "And that's assuming the monitoring well isn't too far from the production well. At one point, I had to contemplate hiring additional staff just to get level readings."
Realizing the district could benefit from automated level monitoring, Rich and his team evaluated a number of water level data loggers and ultimately chose the HOBO® Water Level Logger from Onset Computer Corp.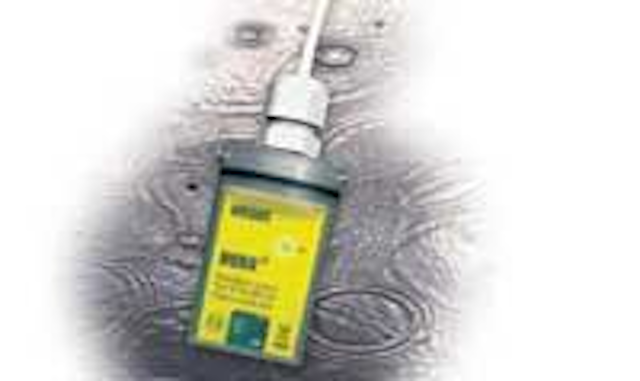 Click here to enlarge image
The logger incorporates built-in microprocessing, pressure sensors, and battery power in a rugged enclosure designed for long-term underwater deployment. It can be deployed and left unattended for months at a time, collecting water level data at user-defined intervals and storing it digitally into logger memory.
Unlike traditional water level loggers, which rely on vent tubes and desiccant packs for operation, the HOBO logger operates as a standalone unit. This simplifies deployment and eliminates many of the maintenance issues associated with vent tube-based loggers.
The logger also helps automate the process of archiving and reporting data. Operators can simply offload the logger data to an office or laptop PC and create detailed graphs or tables with the click of a mouse button.
"The graphs may only get looked at once every five years by the state when we're going for our Water Management Act renewal, but it is data that we have to keep," Rich said. "Someone can walk through the door any day and say they would like to see those records. Being able to document levels is critical, and while electronic data is not necessarily a requirement, agencies in general are much more comfortable with the data being electronic."
Since deploying its first logger in early 2005, the Mashpee district has added another logger in one of its production wells. While there is no monitoring requirement for that particular well, Rich wanted to get a clearer picture of levels when the well was running and when it was not.
"This was important to us because at the bottom of the well there's a screen, and if the production exceeds X gallons per minute in that well, it's just a matter of time before that screen starts to clog. A clog will cause production to lower, and this will result in increased draw down of the well. So, we're using the water level logger as a diagnostic tool that will help us know when the screen needs to be cleaned."
Rich currently has a new pumping station going online and a bid out for some new wells which he plans to continuously monitor with data loggers. He feels the loggers have been an asset in terms of reducing the district's workload, as well as increasing the overall accuracy and reliability of the data collected.
"There are so many things we're required to do by the state, and the town is still exploding with areas wanting public water. If we can offload tasks like water level monitoring onto a sensor, there's an enormous amount of time and money we can save in the long run," he said.