PRODUCTS & SERVICES: TANKS, STRUCTURES
Double wall storage tanks from Chem-Tainer provide a solution to environmental containment concerns and regulations.
Aug 1st, 2006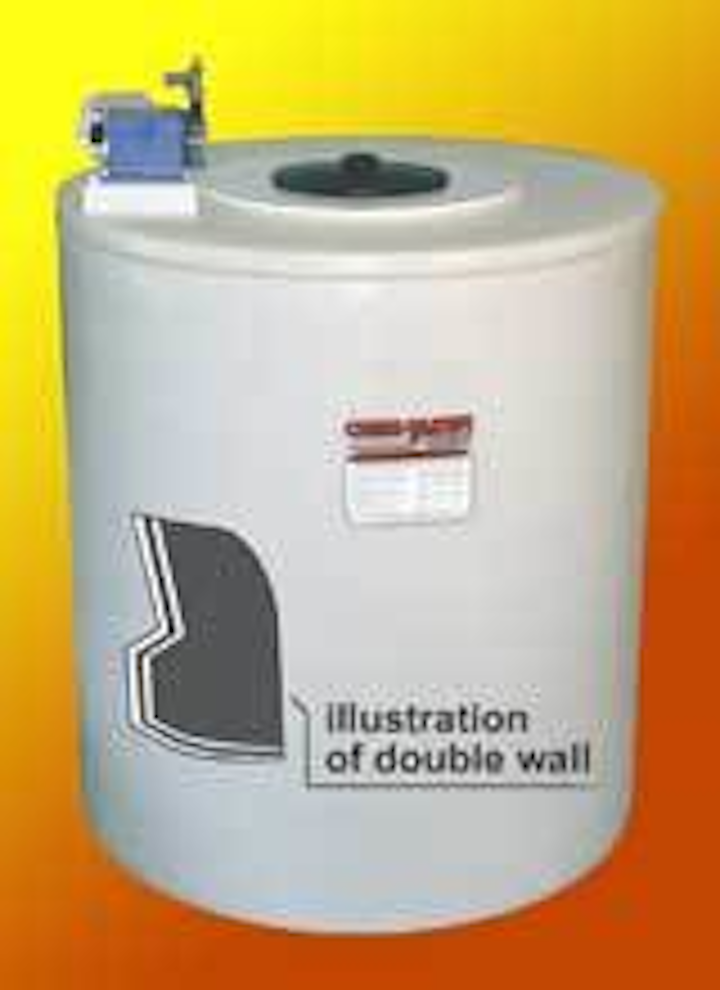 Double wall storage tanks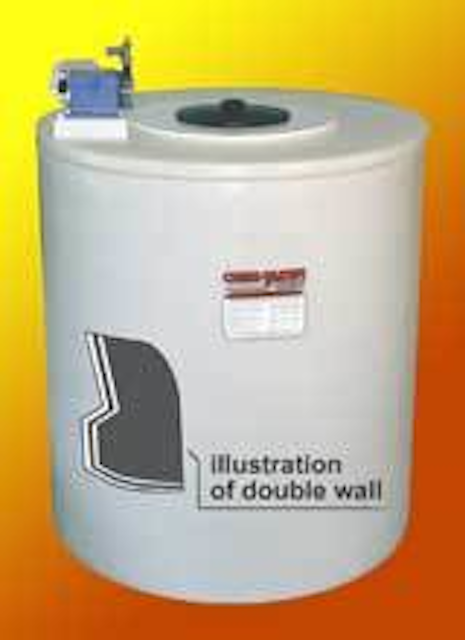 Click here to enlarge image
Double wall storage tanks from Chem-Tainer provide a solution to environmental containment concerns and regulations. Manufactured from UV stabilized linear polyethylene, the tanks are designed for both indoor and outdoor applications. The tanks' enclosed design prevents rain, snow and debris from collecting within the containment tank.
Chem-Tainer Inc.
W. Babylon, NY
Tel: 631-661-8300
Web: www.chemtainer.com
Concrete repair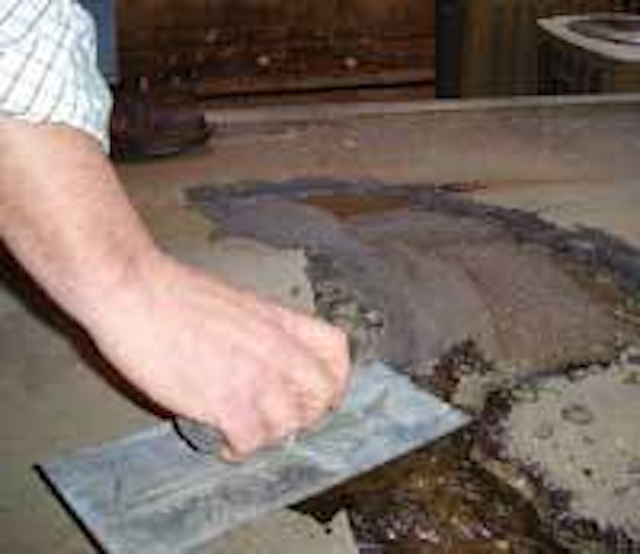 Click here to enlarge image
Chemline now offers a "quick-cure" concrete repair, Chemcrete 1800. The two-component polyurethane is a deep penetrating polymer that cures to possess the strength and durability of concrete within 10 minutes at -40°F. It's as thin as water, but it will not freeze when exposed to frozen base concrete. The product is applied with a conventional dual cartridges and static mixing equipment technology or it can be hand mixed and applied to the repair site.
Chemline Inc.
St. Louis, MO
Tel: 314-664-2230
Web: www.chemline.net
PE tanks, containers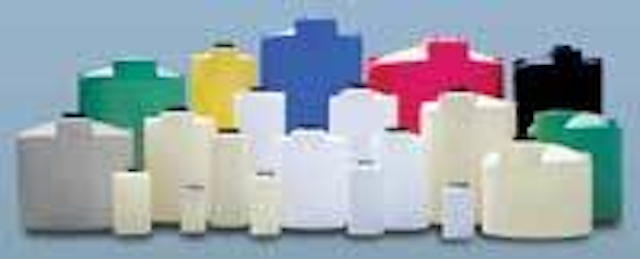 Click here to enlarge image
Assmann Corp. offers a full line of corrosion and chemical resistant tanks and containers. Constructed from virgin high-density crosslink or FDA-compliant linear polyethylene, the tanks and containers are used to store and transport corrosive and hazardous materials.
Assmann Corp. of America
Garrett, IN
Tel: 888-357-3181
Web: www.assmann-usa.com
Coating systems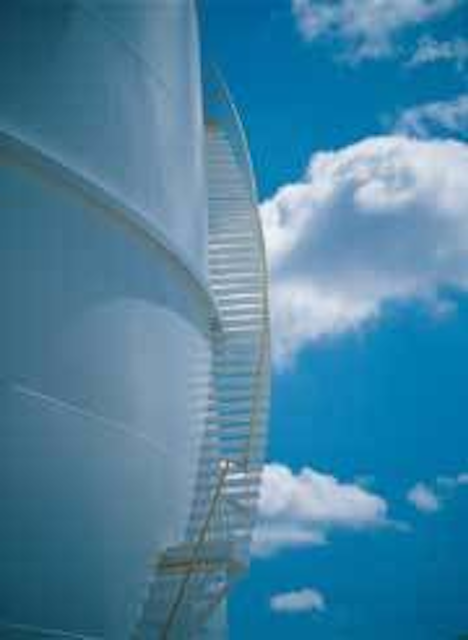 Click here to enlarge image
Sherwin-Williams Industrial and Marine Coatings group has many product offerings for the water/wastewater treatment industry. Its Tank Clad™ HS protective coating system is specifically formulated as an interior lining for pipes and tanks containing potable water, fresh water and salt water.
Sherwin-Williams Ind. and Marine Coatings
Berea, OH
Tel: 800-524-5979
Web: www.sherwin-williams.com/im
Brass relief valve
Norman Noe offers a brass relief valve designed to solve the problem of pumping water directly into a water system when a water storage tank is off line during emergencies or maintenance. The valve is installed on a fire hydrant and is preset at 65 psi but can be adjusted from 1-120 psi.
Norman Noe Co.
Nineveh, IN
Tel: 317-933-2274
Web: www.normannoewatertankinspection.
Concrete waterproofing
Kryton International's Krystol Waterstop System is based on the company's integral crystalline concrete waterproofing technology, which waterproofs concrete from the inside out. When mixed with or applied to concrete, it reacts with water and unhydrated cement to form microscopic crystals that seal the spaces between concrete particles and permanently block water penetration.
Kryton International Inc.
Vancouver, B.C.
Tel: 800-267-8280
Web: www.kryton.com
Steel bolted tanks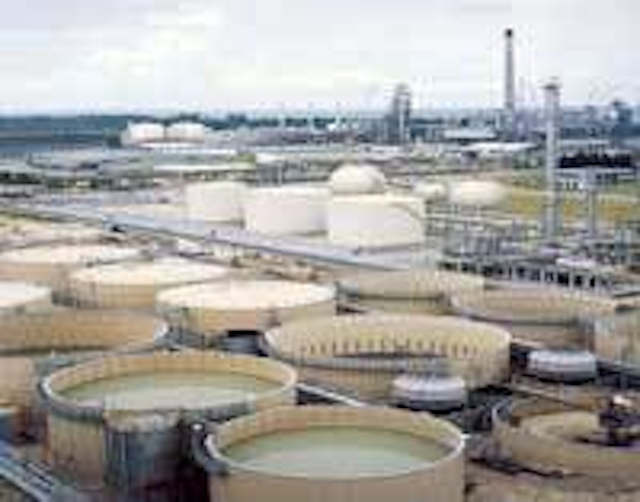 Click here to enlarge image
CST Industries specializes in the design, supply and erection of pre-engineered steel bolted storage tanks. With over 110 years of experience, the company has over 250,000 tanks installed in a variety of applications in more than 120 countries around the world. Its coatings (glass-fused-to-steel and epoxy) are factory applied and thermally cured in controlled environmental conditions, using the latest technology and equipment to ensure a coating with corrosion and abrasion resistance.
CST Industries Inc.
Kansas City, KS Tel: 913-621-3700 Web: www.tanks.com
Stormwater storage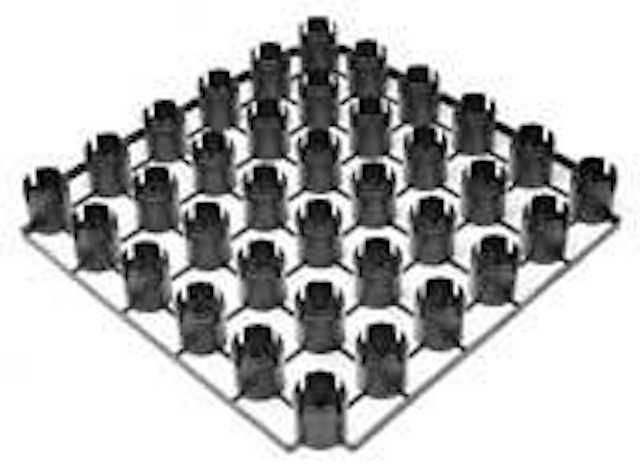 Click here to enlarge image
Rainstore3, from Invisible Structures, is a plastic structure used to store stormwater underground. Made from injection molded plastic, a single panel contains 36 vertical columns and supports H-20 loading, allowing the construction of driving areas, parking lots, or other small structures above the system.
Invisible Structures Inc.
Golden, CO Tel: 800-233-1510 Web: www.invisiblestructures.com
Flexible/expansion joints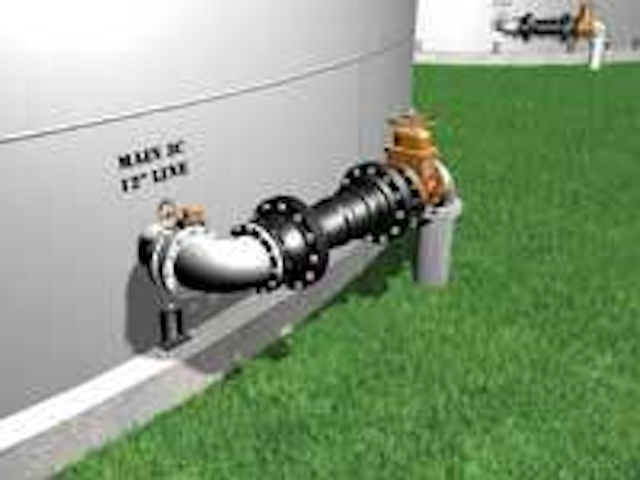 Click here to enlarge image
Pipelines with connections to tanks or other structures may be vulnerable to damage from ground motion, which can be gradual or sudden. Flex-Tend® flexible expansion joints from EBAA Iron provide protection from seismic or settling activity. They are capable of deflecting up to 20 degrees per ball in any direction while also expanding or contracting. They are available in sizes from 3" to 48" for ductile iron, steel or PVC pipelines.
EBAA Iron Inc.
Eastland, TX
Tel: 800-433-1716
Web: www.ebaa.com
Epoxy tank lining
Steelcote Manufacturing announces its EPO-LINE 164 industrial epoxy lining for steel and concrete tanks. This coating is engineered to be used with or without fiberglass reinforcement. The self-priming coating provides chemical resistance to a wide range of acids, including sulfuric acid, alkalis and solvents.
Steelcote Manufacturing
St. Louis, MO Tel: 800-737-0282
Corrosion control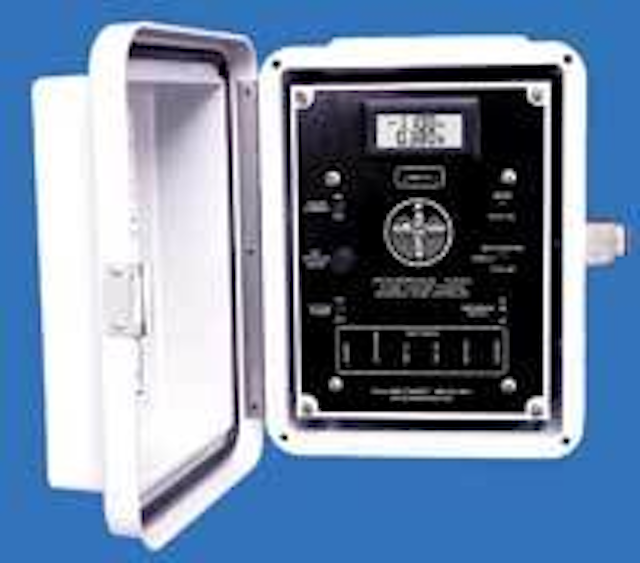 Click here to enlarge image
Farwest Corrosion Control has introduced a cathodic protection controller designed to automatically provide a constant, IR Free potential to internal water tank surfaces using magnesium anodes. The PowerMag 1000 requires no external power or batteries yet provides controlled and regulated cathodic protection current for the internal surfaces of steel reservoirs with the use of sacrificial magnesium anodes.
Farwest Corrosion Control Co.
Gardena, CA
Tel: 888-532-7937
Web: www.farwestcorrosion.com
Prestressed concrete tanks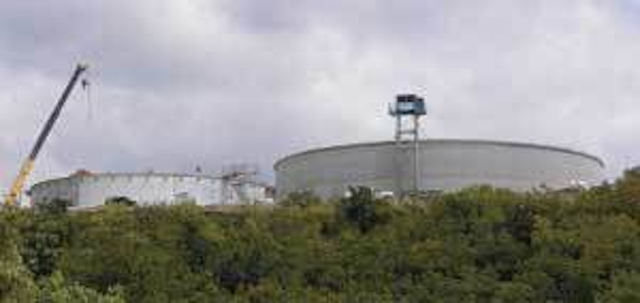 Click here to enlarge image
DYK provides prestressed concrete liquid storage tanks. The company has extensive combined expertise in the design, prestressing and construction of buried or architecturally enhanced water and wastewater storage tanks. The company's engineering and planning produces stronger, more attractive tanks with greater seismic reliability and a longer lifespan. Over the past 40 years, the company has worked with clients in well-known municipal and private facilities worldwide
DYK Inc.
El Cajon, CA Tel: 800-227-8181 Web: www.dyk.com
Level monitoring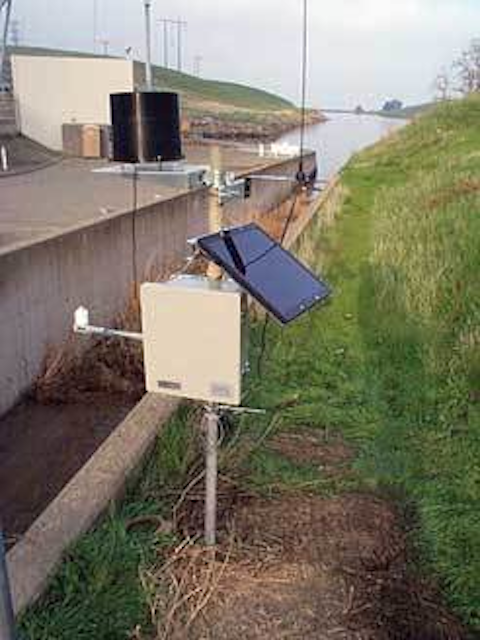 Click here to enlarge image
Automata's Mini-Sat™ Field Station can monitor water level in tanks via the Internet. The user can be notified of any changes through email, phone, or the Internet. These units can be used in a network with single user software such as the company's Field Vision or in a web server application.
Automata Inc.
Nevada City, CA
Tel: 530-478-5882
Web: www.automata-inc.com