Resource Spotlight
Collection of books, etc. dealing with water issues.
Jun 1st, 2016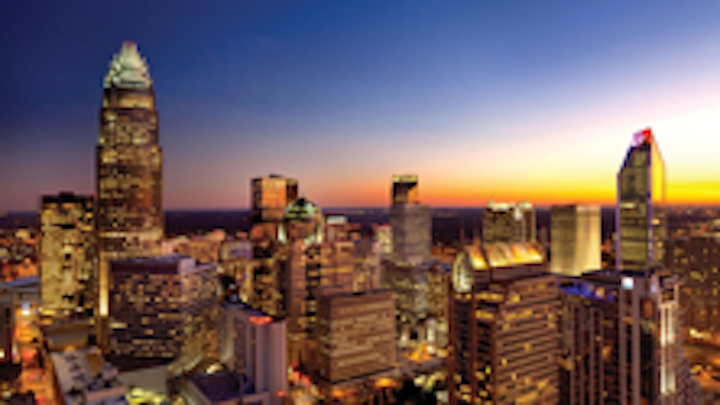 Smart Cities Readiness Guide
Itron is now providing guidance to cities to become smarter through contributions to the Smart Cities Readiness Guide. The Readiness Guide allows government leaders to enhance the livability, workability and sustainability of their cities. Itron provided its expertise in the creation of the Readiness Guide's chapters on energy, water, built environment and universal targets. Designed for mayors, city managers, urban planners and their staff, the Guide provides objective, vendor-neutral information to help cities make confident, educated choices about the technologies they can use to transform their cities.
Itron Inc.
Global corrosion report
NACE International has released a report, titled International Measures of Prevention, Application and Economics of Corrosion Technology (IMPACT), that estimates the cost of corrosion in the U.S. to be more than $500 billion, or 3.1 percent of our GDP. The report outlines the global economics of corrosion, and looks at how various industries, including the water and wastewater industry, deal with the issue.
NACE International
Online trace metals analysis
Aqua Metrology Systems is now offering online trace metals analysis in five minutes through an enhancement to the SafeGuard™ analyzer, which has been providing municipal and industrial users with accurate and reliable online measurements of trace metal contaminants for nearly two decades. The SafeGuard analyzer undertakes online analysis for up to two different trace metals including arsenic, chromium-6, selenium and more on a single automated unit. The standard SafeGuard system provides online measurements with accuracy of 1 ppb for all trace metals, except for total selenium, which has an accuracy of 5 ppb.
Aqua Metrology Systems
Lead service line analysis
The American Water Works Association has published new analysis, titled National Survey of Lead Service Line Occurrence, to assist EPA and others as they evaluate revisions to the Lead and Copper Rule. The analysis was based on results from two AWWA-sponsored surveys, one in 2011 and one in 2013. Combined responses were from 978 community water systems in 49 states plus the District of Columbia.
American Water Works Association
PVC pipe app
PVC4Pipes, the trade association for developing and promoting sustainable PVC piping systems in the global market, has developed an app that communicates all the essential benefits of PVC piping systems alongside their green credentials. Currently available as 45 pages of English text, it will be reproduced shortly on the website in German, French, Spanish and Russian.
PVC4Pipes
Mapping app
EPA's new tool, the Drinking Water Mapping Application to Protect Source Waters (DWMAPS), harnesses the mapping power of GIS programs in a user-friendly interface, right in your Internet browser. DWMAPs equips local watershed groups, water utilities, state and federal regulators, and others with a wider variety of water resource datasets. For a better understanding of drinking water resources, users can easily navigate their way to answering all kinds of questions about public water systems, potential sources of contamination, or how to get involved in local drinking water protection efforts. EPA will use this tool to better protect sources of drinking water by working with states, basin commissions, and collaborative partnerships.
Environmental Protection Agency (EPA)