EPA Regional Focus: Spotlight on the Great Lakes
EPA Region 5 serves six states Illinois, Indiana, Michigan, Minnesota, Ohio, and Wisconsin as well as 35 tribes. Under the agency's purview is a significant portion of the largest group of freshwater lakes on the planet, the Great Lakes.
Nov 1st, 2011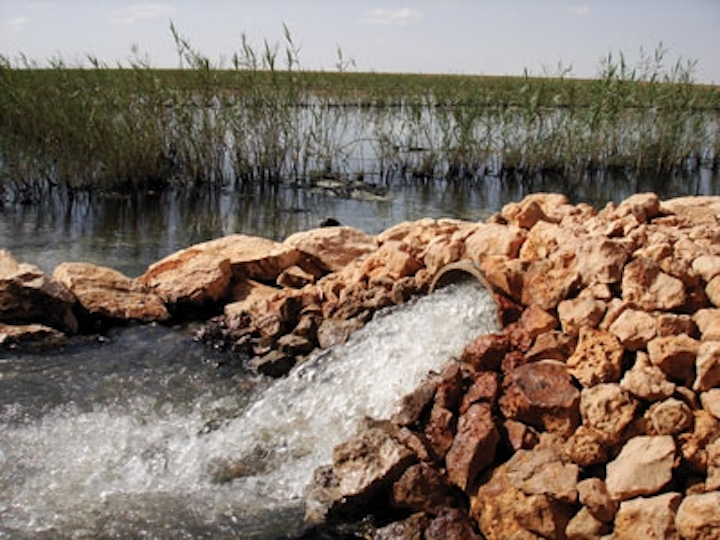 EPA Region 5 serves six states Illinois, Indiana, Michigan, Minnesota, Ohio, and Wisconsin as well as 35 tribes. Under the agency's purview is a significant portion of the largest group of freshwater lakes on the planet, the Great Lakes. With a surface area of more than 85,000 square miles, the Great Lakes represent about 20% of the world's and 95% of the United States' surface fresh water resources.
Understandably, the health of these waters is of major importance in this region and restoration efforts have become a national priority. In October 2009, President Obama signed the Great Lakes Restoration Initiative, a multi-agency effort to address the most critical stressors affecting the Lakes. Funded at $475 million in FY2010, the GLRI represented the most significant investment in the Great Lakes in decades.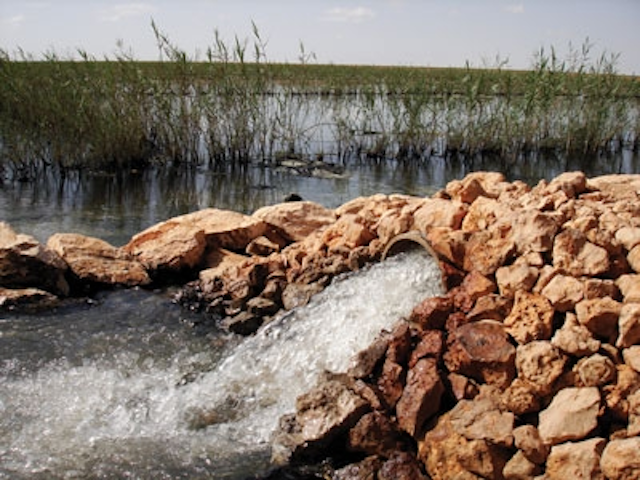 Crew works to clean up portion of Enbridge oil spill. Photo: USEPA.
The GLRI Task Force, comprised of 11 federal agencies and led by EPA, is responsible for the development and implementation of the Initiative. Its five-year, $2.2 billion strategy has been outlined in the GLRI Action Plan, which specifies five target areas where restoration efforts will be focused:
Toxic Substances and Areas of Concern (AOC)
Invasive Species
Nearshore Health and Nonpoint Source Pollution
Habitat and Wildlife Protection and Restoration
Accountability, Education, Monitoring, Evaluation, Communication and Partnerships
In the first year of the Initiative, EPA administered $255 million in GLRI funding to 16 federal agencies, and dispersed $163 million in the form of EPA grants to 286 projects. Many of these projects are well underway and expected not only to improve water quality for the 30 million people who depend on the Great Lakes for their drinking water but also attract new business, create jobs, and bolster tourism and recreational activities in the region.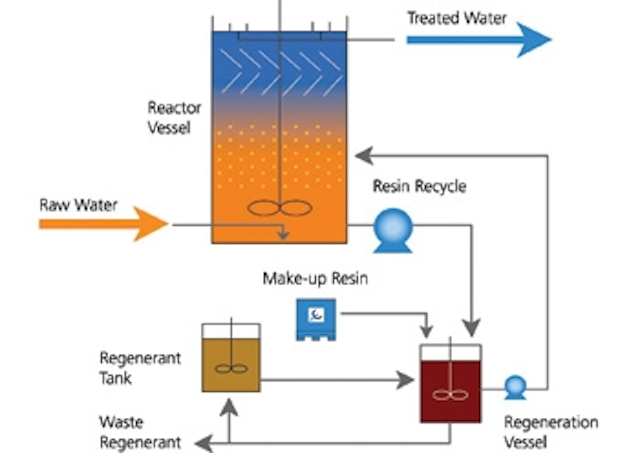 One recently completed wetland restoration project, reportedly the first under the GLRI, returned a 141-acre field in Michigan to its native wetland habitat. The Shiawassee Flats Wetland Restoration project, accomplished through a public-private partnership between Ducks Unlimited, Saginaw Bay Watershed Initiative Network, Shiawassee National Wildlife Refuge, U.S. Environmental Protection Agency and the Upper Mississippi River & Great Lakes Region Joint Venture, restored the original wetland hydrology by disabling sub-surface drain tiles, constructing low-level earthen berms, and installing water control structures. The project will help to sustain high quality wetland habitat at the Shiawassee National Wildlife Refuge, nationally recognized for its significant bird populations.
EPA has begun announcing funding for new projects for 2011, including $4.5 million for GLRI projects in Ohio, $12.8 million in Michigan, $2.8 million in Illinois, $883K in Indiana, $600K in Minnesota, and $3.8 million in Wisconsin.
EPA also announced recently that $6 million in GLRI funding will be allocated specifically for job creation. The agency's "Six Million Dollar Challenge" will provide funding for individual restoration projects (up to $1 million) that create jobs for at least 20 unemployed people.
"These projects will help to restore the Great Lakes and put Americans back to work," said EPA Great Lakes National Program Manager and Regional Administrator Susan Hedman. "In a sense, we will be using these funds to create a small-scale 21st century Civilian Conservation Corps."
Upgrading Chicago Waterways
While restoration of the Great Lakes is certainly a priority for the region, it's not the only challenge facing the area. In May of this year, EPA notified the state of Illinois that it had to upgrade water quality for portions of the Chicago and Calumet Rivers, in large part because of the increase in recreational activity along these waterways over the past twenty-five years.
The agency said in its determination that Illinois must "expeditiously adopt new or revised water quality standards" or else EPA would do it for them. Either way, the agency suggested that in order to attain more stringent water quality requirements, Metropolitan Water Reclamation District of Greater Chicago would likely have to start disinfecting wastewater effluent from its North Side and Calumet treatment plants, a process it had discontinued in the 1980s.
In June 2011, the MWRD Board voted to resume disinfection at the two plants, a four-year project with an estimated price tag of $242 million.
Subsequently, in August, the Illinois Pollution Control Board in fact adopted rules establishing recreational use designations for the Chicago Area Waterway System (CAWS) and the Lower Des Plaines River (LDPR). The rules are pending EPA review and approval.
Enbridge Oil Spill Cleanup
Another priority in Region 5 has been the ongoing cleanup and monitoring of the July 2010 Enbridge Energy oil spill, the largest inland oil spill in Midwest history. Caused by a rupture in a 30-inch pipeline near Marshall, MI, the spill released an estimated 819,000 gallons of oil into Talmadge Creek, which eventually flowed into the Kalamazoo River. Fortunately, crews were able to contain the spill before it reached Lake Michigan.
At the height of the cleanup effort, more than 2,500 people from a number of organizations EPA, Enbridge, and state and local personnel worked to clean up 35 miles of shoreline. More than 760,000 gallons of oil have been recovered over the past year.
Enbridge is ultimately responsible for paying for restoration activities. To date, about $34 million has been spent on clean up. While much progress has been made, EPA recently found additional pockets of submerged oil, possibly brought to the surface by changing temperatures, affecting a 200-acre area. The agency has directed Enbridge to take additional steps to clean up the remaining oil, giving the company until Oct. 20 to submit plans.
Primary oversight of the Kalamazoo River clean up now rests with the Michigan Department of Environmental Quality.
WW
More WaterWorld Current Issue Articles
More WaterWorld Archives Issue Articles