Products & Services: SLUDGE
Jun 1st, 2011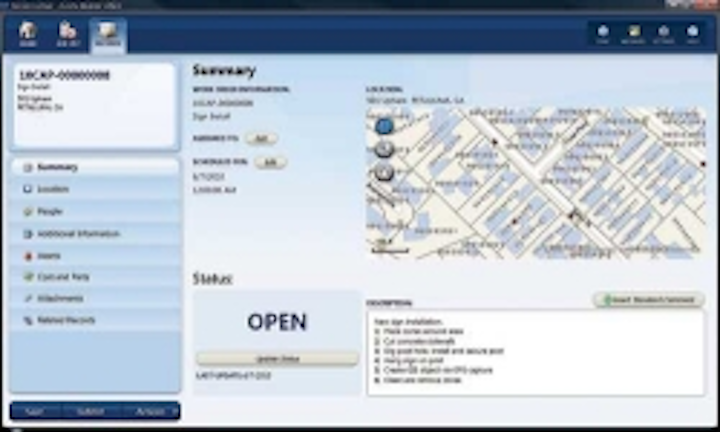 Storage tanks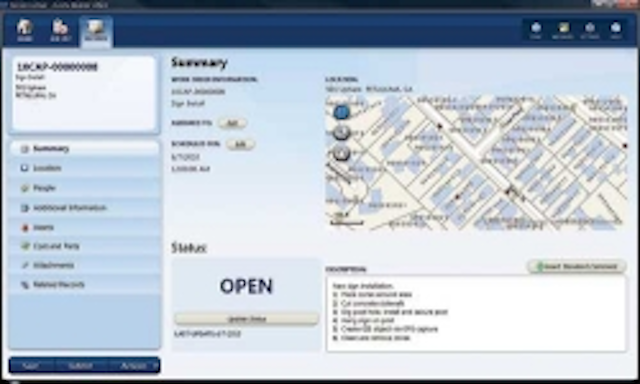 Modular storage tanks for municipal sludge processing are available from ModuTank for rent or purchase. They feature per-gallon costs below those of conventional aboveground liquid storage systems of comparable volume. Handling from 2000 to a million gallons and above, these modular facilities are bolted together from galvanized panels for free-standing or anchored installation. A full range of membrane liners assures compatibility with most applications. Optional fittings for piping, as well as floating covers, can be specified.
ModuTank Inc.
Long Island City, NY
Web: www.modutank.com
Circle No. 261 on Reader Service Card
---
Dewatering filter presses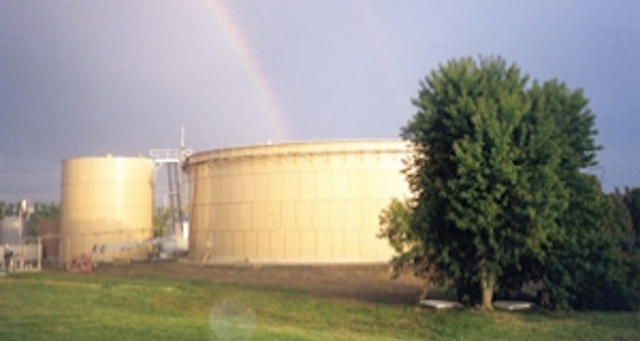 ErtelAlsop is a US Based filter press manufacturer. Its EA-Series filter presses are supplied with lightweight polypropylene plates and are sized from 102 mm to 1500 mm with press capacities ranging from 1 ft3 to over 350 ft3. The presses include fast acting hydraulic systems, uniform fill manifolds, safety lanyards, reverse core blow capabilities, and a wide range of options including a variety of construction materials and coatings, wash capabilities, and PLC controlled automation for drip trays, plate shifting, cloth washing, and many other features.
ErtelAlsop
Kingston, NY
Tel: 845-331-4552
Web: www.ertelalsop.com
Circle No. 263 on Reader Service Card
---
Sludge stabilization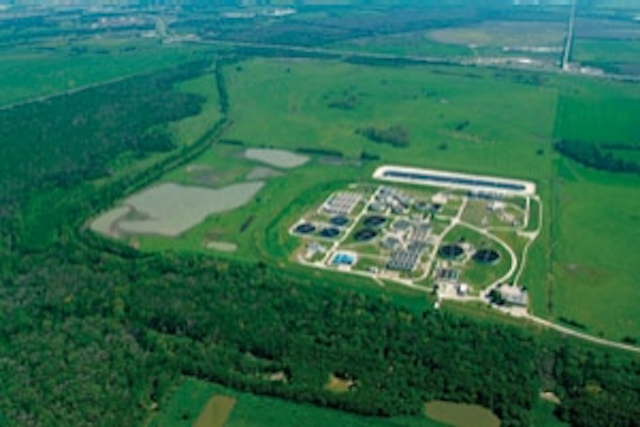 Sodimate specializes in lime and bulk handling systems used in water and wastewater industries. Systems include a unique mechanical bin discharger (for use with lime, soda ash, Powder Activated Carbon), accurate volumetric or gravimetric screw feeders, as well as slurry and sludge mixing/handling systems. The company also offers a lime sludge stabilization system. Sludge processed through any dewatering system (centrifuge, belt press, etc.) is collected and conveyed into a lime sludge mixer. The sludge mixer is composed of two dual shredding paddle screws. Each paddle is adjustable according to the sludge uniformity and dry solids contents.
Sodimate Inc.
Chicago, IL
Tel: 773-665-8800
Web: www.sodimate-inc.com
Circle No. 210 on Reader Service Card
---
Solar sludge drying
Parkson has completed the startup of two solar sludge dryers in the southern U.S., where the energy-efficient technology is helping to cut operating costs for public utilities. The company's Thermo-System® Active Solar Sludge Drying System draws 95% of its energy from the sun to dry municipal sludge. This technology is already in use at more than 150 installations around the world. The two newest installations are operating at plants in central and southern Mississippi. Annual operating savings of $1 million year are expected compared to other alternatives like hauling and disposing of their wet lagoon sludge.
Parkson Corp.
Fort Lauderdale, FL
Tel: 800-553-5419
www.parkson.com
Circle No. 209 on Reader Service Card
---
Cake pump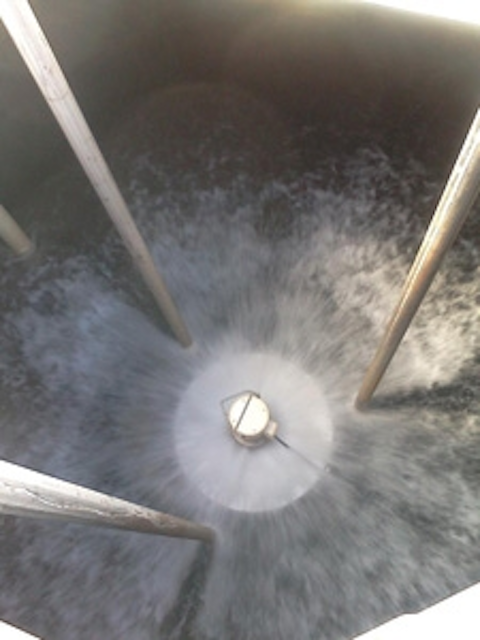 The seepex BTH cake pump design allows flow rates up to 220 gpm at pressures up to 540 psi. An auger pushes the cake into the pumping element. The pitch, diameter and speed of the auger can be adjusted to match the application. A customizable open hopper along with system controls for dry running protection, load cell sensors, pressure gauge and boundary layer injection completes the system. The system has low capital, operating and maintenance costs and does not pulsate. Additionally a seepex MD range metering pump can be added to mix lime into the hopper to change the classification of the cake.
Seepex Inc.
Tel: 937-865-7150
Web: www.seepex.com
Circle No. 262 on Reader Service Card
---
DAF systems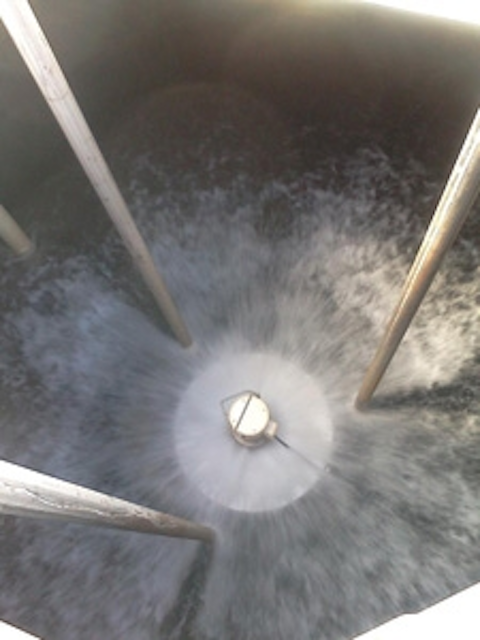 Hi-Tech offers a line of rectangular and circular Dissolved Air Flotation units for use in solids collection and sludge thickening. Each DAF mechanism is equipped with the necessary pressurization and recycle components required for efficient separation and collection of solids.
Hi-Tech Environmental Inc.
Tel: 205-987-8976
Web: www.hi-techenv.com
Circle No. 211 on Reader Service Card
---
Washer, compactor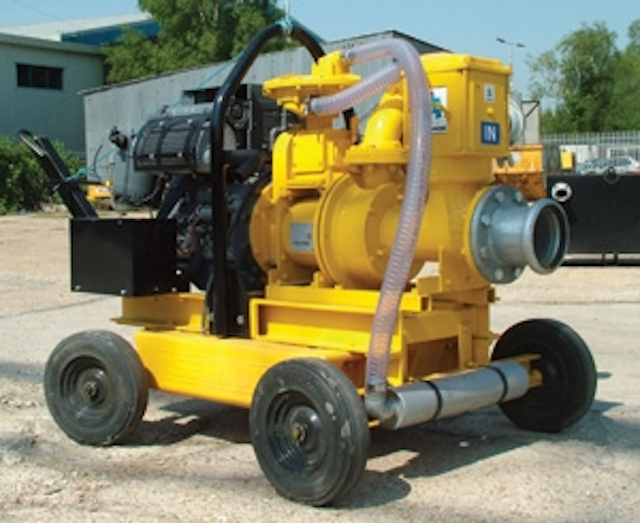 The Schreiber Washer/Compactor washes out organics and dewaters screenings in a batch sequence. Screenings enter the top of the unit and are agitated by a rotating shaftless screw in a trough being supplied with wash water. As the screw rotates in a forward and reverse motion providing agitation, entrained organic material is released from the screenings. The organics now in suspension are drained back to the process stream for treatment. The washed screenings are transferred over a barrier at one end of the wash trough into the compactor section below. The screenings are subsequently dewatered by the action of a compactor screw, gravity and conical discharge, and then conveyed through a larger diameter discharge pipe to a screenings container.
Schreiber LLC
Trussville, AL
Web: www.schreiberwater.com
Circle No. 212 on Reader Service Card
---
Suspended solids monitoring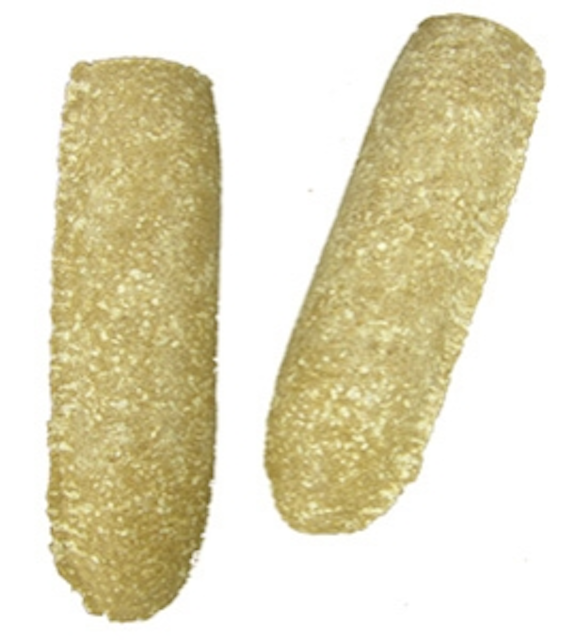 MJK's Susix® Monitor continuously measures suspended solids with ±3% correlation to laboratory tests. It is ideal for sludge thickening, clarifier and sludge recirculation applications to optimize system performance and lower energy costs.
MJK
Lake Bluff, IL
Tel: 877-655-5465
Web: www.mjk.com
Circle No. 213 on Reader Service Card
---
Sludge grinders
JWC Environmental has introduced its new Sludge Monster® grinder – built to protect sludge pumps, heat exchangers, centrifuges and other dewatering equipment from clogging with rags and debris. The in-line system uses the same low speed, high-torque design as the bigger Muffin Monster®, but in a compact and economical package. The grinder produces three times the torque and five times the cutting force of high-speed macerators. A 2-hp motor generates all the torque needed to shred rag balls and trash into small particles. The grinder features 11 or 13 tooth alloy steel cutters; industry leading hardness of Rockwell 60-65; top and bottom shaft supports to prevent shaft deflection; automatic reversals; plus there is no messy clean-out trap to maintain – all solids go through the grinder for size reduction.
JWC Environmental
Costa Mesa, CA
Tel: 800-331-2277
Web: www.jwce.com
Circle No. 215 on Reader Service Card
---
Sewage pump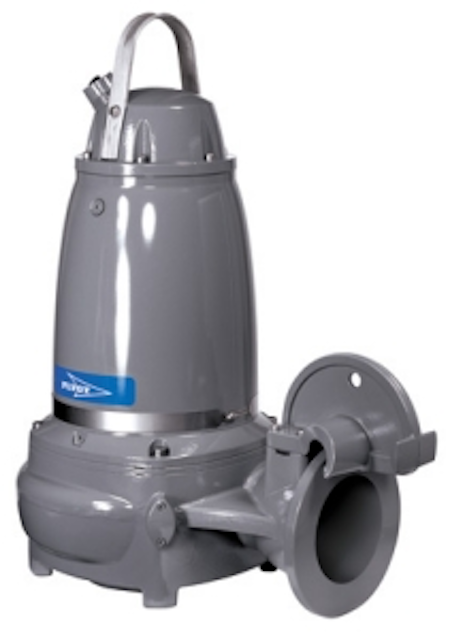 The Flygt N Pump's patented, self-cleaning impeller design provides a flow path through the pump, greatly reducing the risk of clogging, and makes the pump series an ideal solution for high-efficiency pumping over long duty periods. That means lower overall energy consumption: a significant factor in reducing the whole life cost of a pumping operation.
ITT Water & Wastewater
Charlotte, NC
Tel: 704-409-9700
Web: www.flygtus.com
Circle No. 216 on Reader Service Card
---
Sludge scraper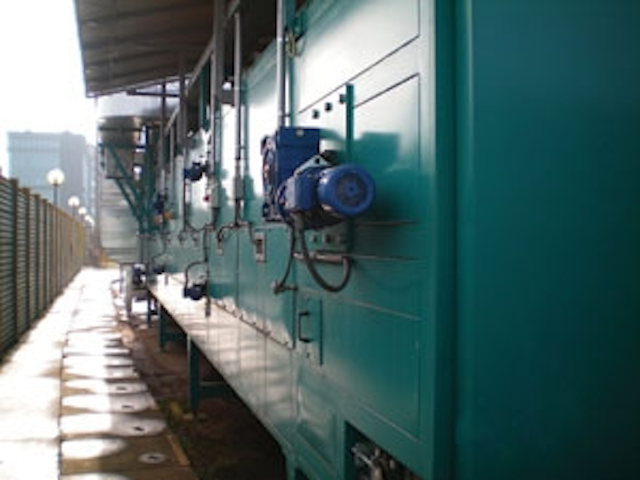 The Zickert Shark™ Sludge Scraper, available from WesTech, provides an innovative solution for sludge scraping in rectangular tanks and Lamella plate clarifiers. The system is based on the forward and return movement of dynamically designed sections. The concave faces of the sections transport the sediment toward a sludge pit. During the return movement, the wedge-shaped parts of the sections slide under the sludge blanket, providing continuous and uninterrupted transport of the sludge.
WesTech Engineering
Salt Lake City, UT
Tel: 801-265-1000
Web: www.westech-inc.com
Circle No. 214 on Reader Service Card
---
More WaterWorld Current Issue Articles
More WaterWorld Archives Issue Articles