EPA Regional Focus: Spotlight on New England
Jul 1st, 2011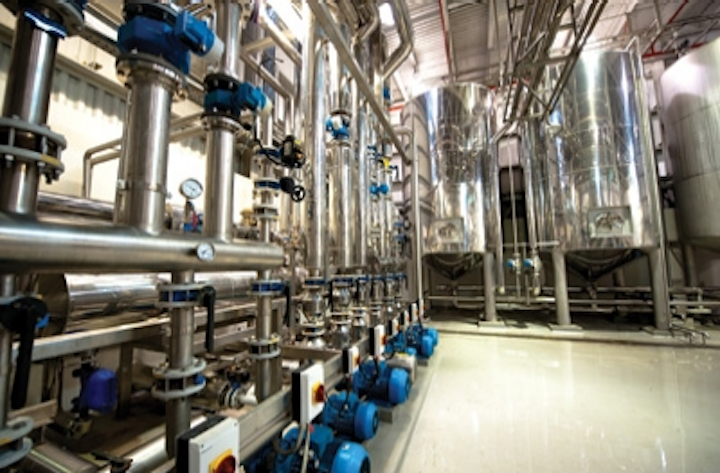 By Angela Godwin, WaterWorld Digital Media Editor
Around the country, the U.S. EPA is engaged in various endeavors to improve the quality of our nation's waterways. Region 1 is no exception. In New England, where an already wet climate has been getting wetter, one of the major focuses is on stormwater management.
In Massachusetts, for example, an ambitious effort is underway to clean up the Charles River. The Charles is a major recreational waterway, frequented by boaters and swimmers alike. But like many urban waterways, it's adversely impacted by combined sewer overflows and stormwater runoff. Since 1995, when the agency launched its Clean Charles River Initiative, it's made a concerted effort to improve the water quality of the Charles by working with partners at the federal, state and local levels.
One of the agency's strategies was a pilot permitting program announced in 2010. Three communities in the Upper Charles River Watershed were selected for the program, under which large property owners with two or more acres of impervious surfaces would need to obtain a permit. Under that permit, the facilities would be required to reduce phosphorus discharges by 65 percent.
"We're trying to come up with innovative ways that cities can deal with this very difficult stormwater problem," said Curt Spalding, EPA Region 1 Administrator. One of the agency's primary strategies is green infrastructure.
In April of this year, U.S. EPA launched a new strategy encouraging cities and towns to implement green infrastructure in their efforts to combat stormwater pollution. They selected 10 cities to serve as models for the rest of the country. One of those cities is Boston, MA.
"We've been [using] green infrastructure for three or four years now already," said Spalding. "Now that the Office of Water has suggested that this should be the first thing we think about when it comes to dealing with stormwater and combined sewer issues, our work is being reinforced."
Spalding said the agency works closely with New England communities at a grass roots level to improve water quality in its urban waterways using a holistic approach.
The Long Island Sound Futures Fund, for example, is a collaboration between EPA, the National Fish and Wildlife Foundation, the U.S. Fish and Wildlife Service and FedEx, that supports restoration projects in Long Island Sound. Last fall, the fund provided $2.4 million in grants to state and local water quality improvement projects including one to introduce green infrastructure strategies for reducing stormwater runoff into Conscience Bay.
All over the region, there are examples of green infrastructure such as rain gardens, green roofs, and permeable pavement installations in action. A sustainable stormwater management project at the German International School in Boston, for example, featured a number of low impact development (LID) strategies, such as pervious pavers, a rain garden, and a tree filter system that combines a common street tree with stormwater collection and remediation.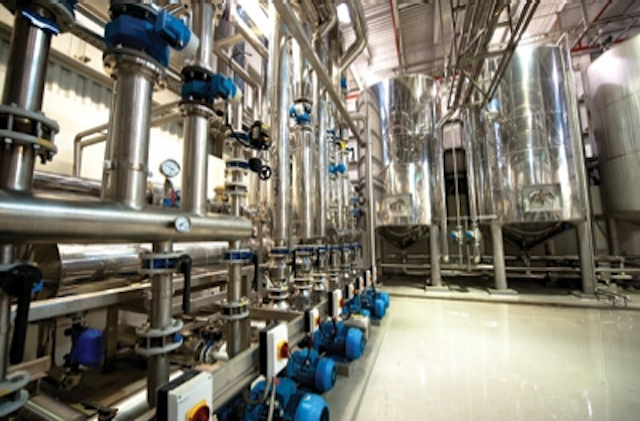 Boston's Charles River is a major urban waterway in Region 1 and the subject of an extensive cleanup initiative. Photo: Daderot.
In Vermont, rain gardens and stormwater swales were installed on the Vermont Capitol Complex in Montpelier as part of a collaboration between the EPA Green Capitols Project, Vermont Department of Buildings & General Services and the Vermont Agency of Natural Resources. The goal of the project was to capture stormwater runoff from a large parking area, preventing it from entering the Winooski River and eventually Lake Champlain.
EPA New England also enjoys a very close relationship with one of the nation's leading educational facilities for stormwater research, the UNH Stormwater Center at the University of New Hampshire. The agency said it collaborates with UNH on technical aspects of green infrastructure implementation, such as permeable pavement strategies.
Going forward, taking the concept of green infrastructure from a theoretically good idea to a recognized, demonstrable strategy for measurably cleaning up a water body and ensuring compliance with MS4 and RDA permits is a goal for EPA Region 1. "That's a really big jump," said Spalding.
New Bedford Harbor is another area where EPA New England is taking an active role. This 18,000 acre estuary is also a busy seaport, and one of EPA's largest Superfund cleanup sites. Heavy industrial manufacturing in the area has resulted in sediment highly contaminated with polychlorinated biphenyls (PCBs) and heavy metals.
Cleanup efforts have included full-scale dredging of the site, funded in part by $30 million under the American Recovery and Reinvestment Act (ARRA). To date, about 200,000 cubic yards of the total 900,000 cubic yards has been addressed. Recently it was announced that a new strategy would be incorporated: Confined Aquatic Disposal (CAD) cells. With this technique, contaminated sediment is stored in a geochemically stable environment, a CAD cell, below the harbor bottom. The CAD strategy could potentially save $500 million in cleanup costs and shave about 14 years off the project timeline.
Spalding said the agency is committed to restoration of its urban waterways, not just to improve the environment but also to restore prosperity in New England. "This is a fundamental building block of a healthy economy," he said.
On the drinking water front, one priority for the agency is dealing with chlorinated byproducts. Many of the drinking water systems in New England are small ones. EPA is making a concerted effort to reach out to those small systems. "We're holding a lot of workshops and trying to educate drinking water suppliers and the whole drinking water network on these issues," said Spalding.
Also on EPA New England's radar is the ongoing challenge to replenish a retiring workforce. The agency is holding training sessions around its region. "We're doing a lot of work bringing along the next generation," said Spalding. "We're trying to excite young engineers about getting involved with this field."
The issue of cooling water is another area where EPA New England is leading the pack, pushing forward on permits that require closed loop cooling. One notable example is the Brayton Point power plant, an 1,100 MW facility in Somerset, MA. Under an agreement with EPA, plant owners Dominion Energy will retrofit the facility's "once-through," open cycle cooling system with a closed loop system in order to comply with its NPDES permit.
At the GenOn Kendall Cogeneration Station facility in Cambridge, MA, the agency worked with the plant to devise an innovative solution to a cooling water issue there. The facility discharges about 70 million gallons per day of heated effluent from its cooling system into the Charles River. Environmentalists became concerned with the impact to fish and other aquatic species. But a new plan to pipe steam from the plant across the Charles River will cut its waste effluent down about 95% and provide heat, in the form of steam, to Boston area buildings. This strategy also eliminates the need to build a cooling tower and saves plant owners the expense that goes with it. The agency sees the project as a huge victory for sustainability.
With somewhere in the vicinity of 3% to 4% of energy in the United States being consumed by drinking water and wastewater plants, increasing energy efficiency of these facilities is another goal at EPA New England. In fact, a significant amount of stimulus money has been funneled into solar, wind turbine, and digester projects to make water treatment plants more efficient.
For example, at the Massachusetts Water Resources Authority's John J. Carroll Water Treatment Plant in Marlborough, MA, a solar array completed last December is expected to save 6% on the facility's electricity costs. With an annual bill of about $1.2 million, it adds up to a significant cost savings.
Several other water facilities around the region are following suit. Twenty-one drinking water and wastewater facilities in Massachusetts alone were recently recognized for their energy efficiency initiatives some solar, some wind, some hydro and are projected to save a combined $75 million in lifetime energy costs.
Of all EPA New England's priorities, however, perhaps the most pressing is nutrient load reduction. Some of the region's most important water bodies Long Island Sound, Lake Champlain, Great Bay in New Hampshire, Cape Cod, and Narragansett Bay are seriously impaired by phosphorus or nitrogen pollution.
Spalding said the agency is keenly focused on this issue and is in the process of drafting several TMDLs. "There's an awful lot of work under that umbrella that we're trying to get done in the next year or so, or beyond," he said.
For example, currently there's an effort underway to revise the TMDL for Lake Champlain. EPA is working closely with the state of Vermont on a plan to reduce phosphorus loads, which contribute to algae blooms and other water quality problems.
In that region, EPA New England has also been able to build a strong relationship with USDA, opening the lines of communication with the farming community. "It's not a secret that the agricultural community has distrust to some degree of EPA," he said. But now, working with a team of people who understand the challenges farmers face, the agency will have an opportunity to build an outreach strategy that is thoughtful to the needs of the agricultural community.
"That can be as important as what comes down the road," said Spalding. "I think everyone at the table knows we need to get reductions in phosphorus load. There's no debate about that," he said. "It's really [about] building a sound strategy for doing that. I think we've had a real breakthrough."
WW
About the Agency: EPA Region 1 serves six states in the northeast Connecticut, Maine, Massachusetts, New Hampshire, Rhode Island, and Vermont as well as 10 Tribal Nations.
More WaterWorld Current Issue Articles
More WaterWorld Archives Issue Articles