NEW LITERATURE
Compilation of print and digital information resources for the municipal water and wastewater markets.
Nov 1st, 2012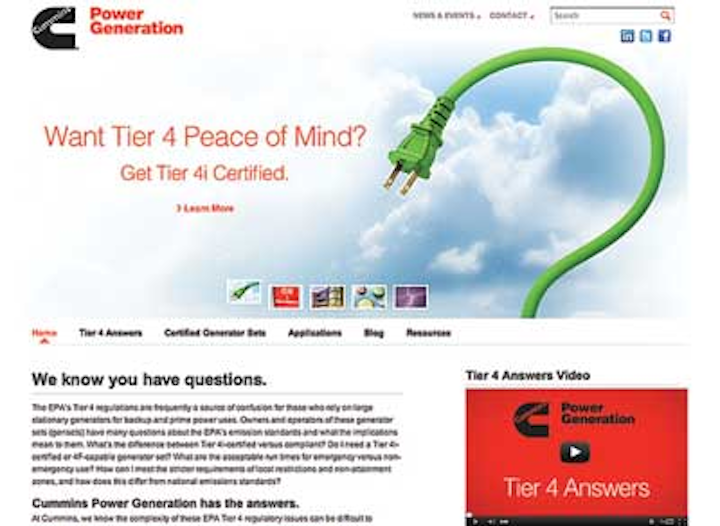 Tier 4i guidelines
Cummins Power Generation has launched a new website dedicated to those seeking additional information in preparation for the Environmental Protection Agency's Tier 4 interim (Tier 4i) guidelines. The new website includes numerous educational tools, including a variety of white papers addressing issues such as: what Tier 4 means to operators of large, stationary gensets, diesel-powered generating systems and emergency standby power systems.
Cummins Power Generation
www.tier4answers.com
---
Pipe joining products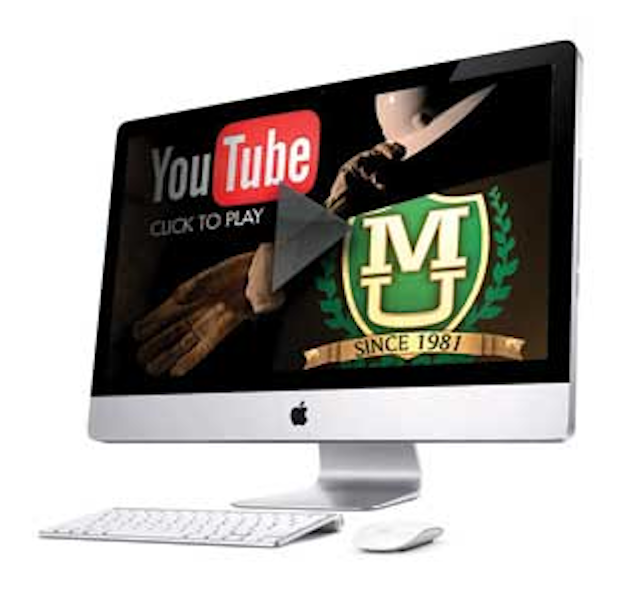 McElroy University offers a set of online instruction videos for the pipe fusion industry. The videos are hosted by YouTube, making them accessible by most smartphones, tablets and computers. Also, a comprehensive course listing is available for hands-on training and certification, complete with online registration capabilities. The site currently offers 12 videos on popular topics including Pit Bull® 14 fusion operations, Pit Bull® 26 fusion operations, Aquatherm polypropylene fusion operations, mid-range diameter fusion operations, heater troubleshooting, jobsite set-up, DataLogger® operations, DataLogger® analysis and MegaMc™ PolyHorse™ operations. Visitors to the website will be able to suggest videos they would like to see in the future as more are added.
McElroy Manufacturing
www.mcelroy.com/university
---
Gas safety
Oldham, a company that specializes in safety, gas and fire detection, has launched a newly designed and expanded company website to better meet the information needs of its global customers. The new site offers in-depth and easily accessible information on products, applications, custom system design, support, sustainability and more.
Oldham
www.oldhamgas.com
---
Compressed air
Atlas Copco Compressors has launched a new blog – The Compressed Air Blog, the Fifth Utility – to serve as a comprehensive resource of news and insights for compressed air professionals. The blog is updated regularly with the latest technology, best practices, videos and thought-starters that are easily searchable by industry or technology. It also serves as a resource guide for energy-saving tips, sustainable manufacturing best practices, industry news, and links to interesting articles that have relevance with the compressed air community.
Atlas Copco Compressors LLC
www.thecompressedairblog.com
---
Chemical handbook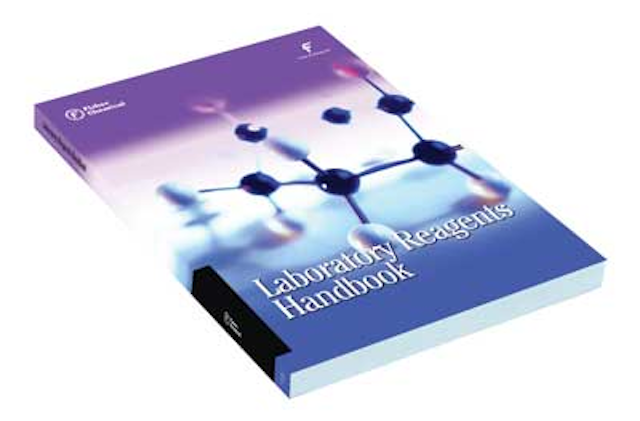 Thermo Fisher Scientific has published its new Fisher Chemical and BioReagents Laboratory Reagents Handbook, a reference guide for one-stop access to its comprehensive laboratory reagent ranges. The handbook features 250 new products, including an extended range of Optima™ liquid chromatography/mass spectrometry (LC/MS) solvents and high-purity acids for trace elemental analysis, microbiology media and modifying enzymes. In addition, it includes more than 4400 chemical products and solutions dedicated to analytical applications and more than 1000 bioreagents products for molecular biology research, biochemistry and cellular biology.
Thermo Fisher Scientific Inc.
www.acros.com/labreagentshandbook/default.htm
---
Analytical instruments
Shimadzu Scientific Instruments has unveiled its new website, which offers a clean, contemporary look and integrates with all of Shimadzu's global websites. The site features updated navigation with improved menus so users can find product information quickly and easily. It also boasts more product pages than ever before. In addition, the website features enhanced social media integration with Twitter.
Shimadzu Scientific Instruments, Inc.
www.ssi.shimadzu.com