SAFETY & SECURITY
Ritron's Quick Talk™ RQT is an industrial-grade radio transmitter with sensor inputs and voice recording storage that automatically alerts radio-equipped personnel when plant conditions change.
Jul 1st, 2012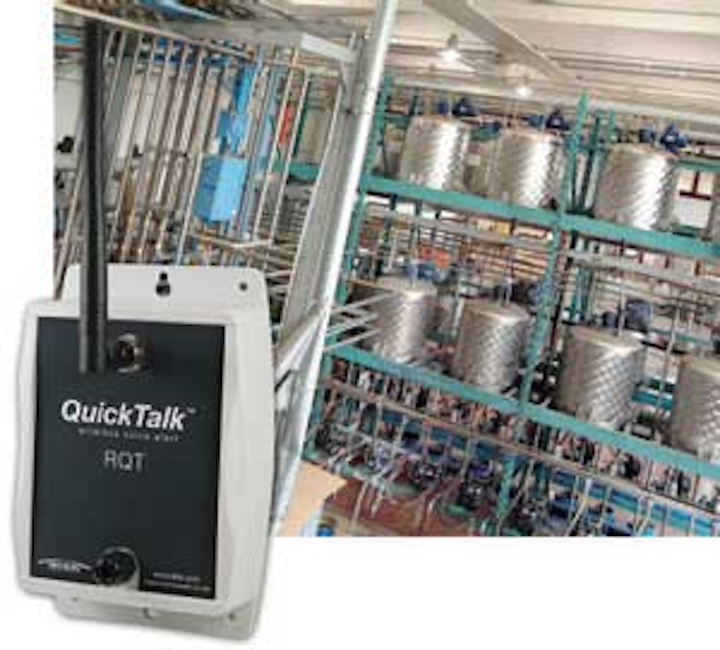 Alert system
Ritron's Quick Talk™ RQT is an industrial-grade radio transmitter with sensor inputs and voice recording storage that automatically alerts radio-equipped personnel when plant conditions change. The system accepts inputs from up to 4 switches or sensors to monitor conditions so that when a change is detected, a pre-recorded message alerts plant personnel to that specific sensor variance. Virtually any sensor or switch input can be accommodated, allowing this technology to monitor conditions like liquid level, temperature, flow rate, pressure, power interruption, and many others found within water and wastewater processing environments. The gasketed and sealed, polycarbonate enclosure offers built-in mounting flanges. The RQT radio can operate stand-alone on 6 AA batteries, or it can be powered externally by an optional 110 vAC adaptor.
Ritron Inc.
www.ritron.com
---
Management software
A new version of the Hach Water Information Management System (Hach WIMS™) introduces many new features, including report generation with six new built-in "one click" reports, support of the MS SQL Server 2012 Express 10GB database, 20 new or enhanced regulatory templates for water and wastewater compliance reporting and enhanced printer and data entry functions. Hach WIMS is a software platform specifically designed for water and wastewater utilities, providing access and visibility to data from many disparate sources for reporting, analysis and monitoring.
Hach Co.
www.hach.com
---
Rapid toxicity test kit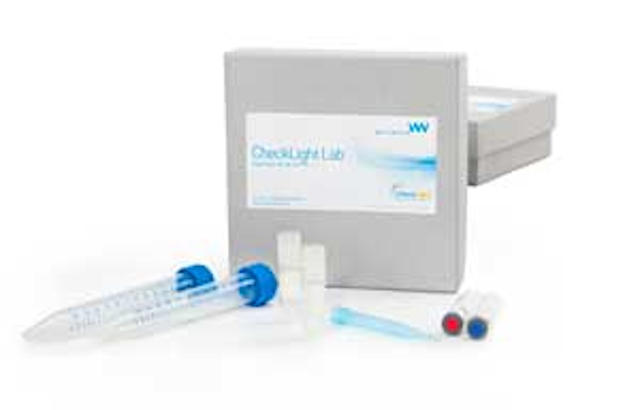 CheckLight Lab is a lab monitoring tool for early detection of chemical toxicity caused by spills, accidents or sabotage. It can provide rapid and sensitive detection of a wide range of acute and chronic toxic agents found in surface and groundwater sources. Based on ETV-verified technology (Tox Screen Bio-Assay), the system detects "active" toxic compounds or mixtures not identified by conventional analysis.
Whitewater Group
www.checklight.biz
---
Alarm messaging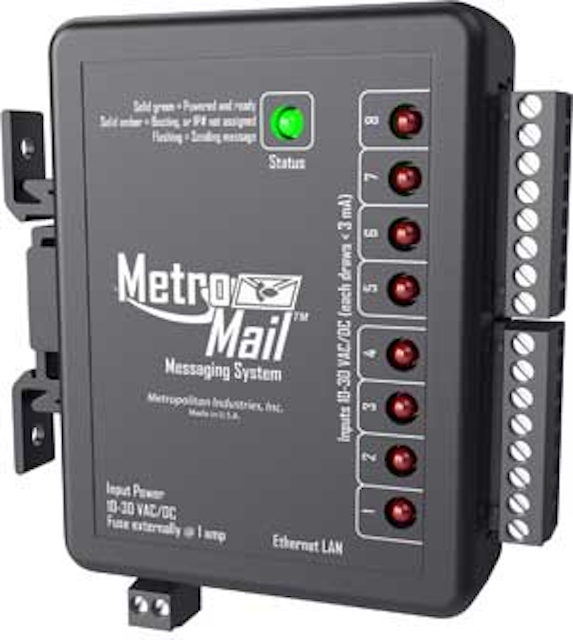 MetroMail™ is an alarm messaging system designed to monitor any electrical system such as those found in the water, wastewater, gas and oil industries. Alarm messages and status can be sent via e-mail or SMS text message directly to operators, without a dedicated computer or costly SCADA software. The system features eight optically isolated dry digital inputs accepting 10 to 30 volts AC or DC. The unit's status light tells users whether the unit has power, is properly configured and is sending e-mails, while network lights indicate LAN activity and connectivity.
Metropolitan Industries Inc.
www.metropolitanind.com
---
Electronic locks, keys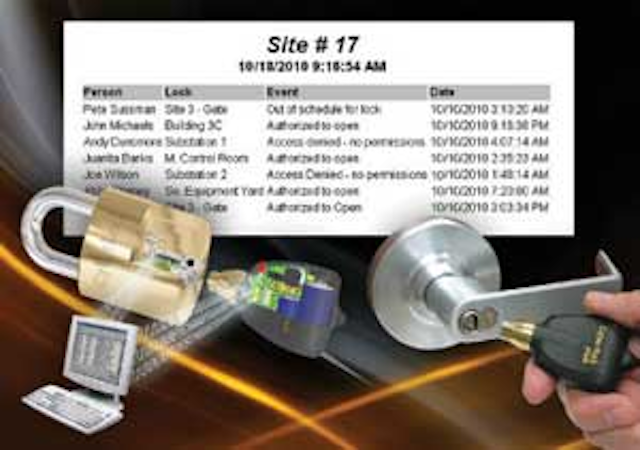 The CyberLock system includes electronic locks and keys that enable water utilities to control and monitor access to entry gates, chemical feed areas, watersheds, water wells, and other water sources. The locks and keys record openings and unauthorized attempts to gain entry. The detailed audit report of each person's key activity and lock openings demonstrates a water utility's due diligence in securing their physical assets to help meet Environmental Protection Agency security guidelines aimed at protecting watersheds and sources of drinking water.
Videx Inc.
www.cyberlock.com/lock46
---
Locking manhole cover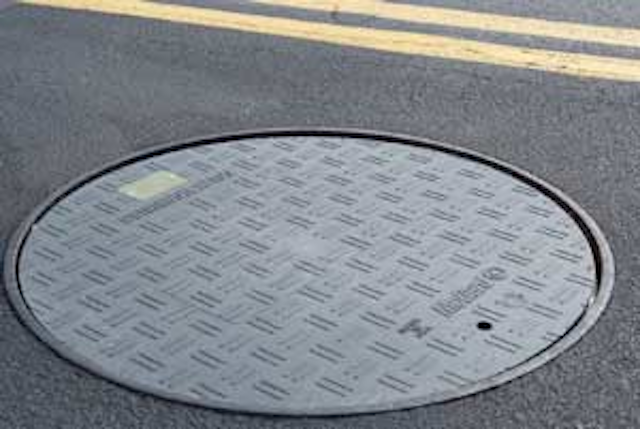 The FiberShield locking manhole cover from McGard is constructed of a fiber reinforced polymer material with multiple security points. The cover is lightweight and easy to handle. It eliminates the lifting and dropping injuries caused by heavy, cast iron manhole covers. Weighing 80% less than cast iron, the cover exceeds an H20 traffic rating. It is installed in seconds, and removed without bending over. The cover requires a patented key to operate.
McGard LLC
www.mcgard.com/security
---
Access products
Bilco offers a line of access products for the water and wastewater industry. The company's Intrusion Detection system is a new wireless security system specifically designed for water treatment facilities to protect access points against intrusion, tampering and terrorist activities.
Bilco Co.
www.bilco.com

More WaterWorld Current Issue Articles
More WaterWorld Archives Issue Articles