EPA Regional Focus: Spotlight on Mountains and Plains
EPA Region 8 serves Colorado, Montana, North Dakota, South Dakota, Utah, Wyoming and 27 Tribal Nations.
Mar 1st, 2012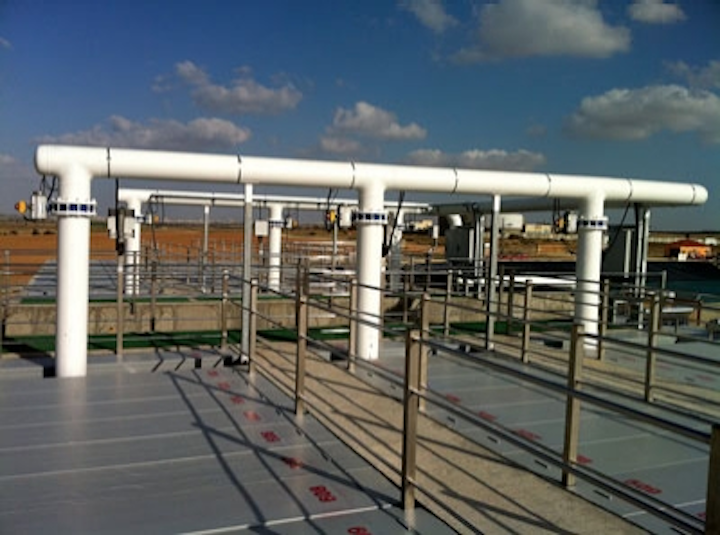 EPA Region 8 serves Colorado, Montana, North Dakota, South Dakota, Utah, Wyoming and 27 Tribal Nations. One of the characteristics that sets this region apart from its nine counterparts is that, owing to the many large mountain ranges here, the region is home to headwaters for a large part of the nation. With several of our country's great rivers originating here — the Missouri, the Platte, the Colorado, the Arkansas, and the Rio Grande — EPA Region 8 has the awesome responsibility of maintaining those high quality upstream waters as well as protecting them from detrimental impacts as they flow out of the mountains and across the region to urban areas and then ultimately to downstream communities.
Water Supply
Some parts of the region — Colorado, for example — rely heavily on surface water for agriculture and a growing population. Because demand for water continues to increase, water supply projects are key concerns in this area.
Rivers in this region experience extreme peak flow periods in the springtime. Those peak flows are critical to moving sediment and shaping the rivers, scouring them to clean them out, and then moving sediment downstream. That movement creates habitat for bugs and fish. When peak flows are interrupted or removed — by water diversions, for example — the basic forces that those healthy rivers rely on are changed.
"Withdrawals of water from the headwaters of rivers here affect water quality in terms of temperature, flow, and habitat," said Bert Garcia, Director of EPA Region 8's Ecosystems Protection Program. "It's a real challenge for us." To meet it, the agency works with states, other federal agencies and stakeholders with two goals in mind: securing water supply and protecting aquatic resources.
Garcia noted that they've made great strides in bringing water quality considerations into water quantity decisions, integrating two sets of issues that in the past had been treated separately.
Nutrient Pollution
Another challenge facing EPA Region 8 is nutrient pollution. Sources such as urban runoff, municipal wastewater, air deposition, agricultural livestock, and rural crop production pose a growing threat to water quality.
"Happily all of our states have good programs to monitor water quality, including nitrogen and phosphorus monitoring," said Garcia.
EPA is working with states here to further enhance the robustness of their monitoring of nutrients and help them set water quality standards. "We've been working closely, in particular with Colorado and Montana," said Garcia. "They are close to developing numeric nutrient water quality criteria."
Three years ago, the agency began engaging with state agricultural directors about the important role agriculture plays in helping address nutrient pollution from nonpoint sources. "There's a significant amount of interest from them and from the agricultural sectors in the states," noted Garcia.
In North Dakota, for example, excess nutrients from agricultural activities landed Lake Lamoure on the state's list of impaired waters in 2002.
Subsequently, local landowners began implementing voluntary agricultural best management practices, gradually reducing the amount of nonpoint source nutrient pollution entering the lake. Once again, Lake Lamoure began meeting water quality standards and in 2010 was removed from the list of impaired waters.
"So often we talk about the difficulty of dealing with nonpoint sources and here's a good example where the state showed that, through local action, they were able to address the issue," Garcia observed.
Energy Development
Energy development presents another challenge in EPA Region 8. "Our region has vast energy resources, including conventional oil and gas, as well as natural gas deposits, and coal, and uranium," explained Garcia. "So our challenge is working with states and industry to ensure we develop those resources in such a way that doesn't adversely impact surface and groundwater quality," he said.
For example, the agency has been working with the state of Montana and the Northern Cheyenne Tribe to set standards for the salinity of water coming from coal bed methane extraction.
"That water is typically disposed of by releasing it to the surface," explained Garcia. "Sometimes it's good quality water, sometimes it's extremely salty," he said. The standards, currently still in development, will consider parameters such as electrical conductivity and sodium absorption ratio to determine salinity and, ultimately, will help protect agricultural uses of that water downstream (such as irrigation).
Region 8's water quality programs also do a lot of work for the National Environmental Policy Act (NEPA) program. When federal agencies make major decisions that impact the environment, NEPA is a disclosure requirement that calls for analyzing the decision and disclosing the impacts. The Bureau of Land Management, for example, prepares resource management plans every ten years indicating how various parts of the land they manage will be used. One aspect of that would be energy development.
"So we've been working with NEPA to help advise those agencies in areas, for example, where there are underlying aquifers that could serve as drinking water resources," said Garcia. Such areas would require special protection.
Great Salt Lake
Deserving of mention is the Great Salt Lake, a waterbody of great importance in this region. Not only is GSL economically vital for the state of Utah, most notably for mineral extraction, it also provides critical habitat for millions of migratory birds. In fact, the Western Hemisphere Shorebird Reserve Network, a conservation group dedicated to protecting shorebirds and their habitats around the world, named GSL as one of only nine waterbodies of hemispheric importance in the United States. "Only recently have people begun to really appreciate the value of this unusual resource," said Garcia.
GSL is a terminal water body; it has no outlet. "It also has a lot of stressors," Garcia noted. It captures wastewater and non-point discharges from the large metropolitan area called the Wasatch Front, which includes Salt Lake City as well as other urban areas.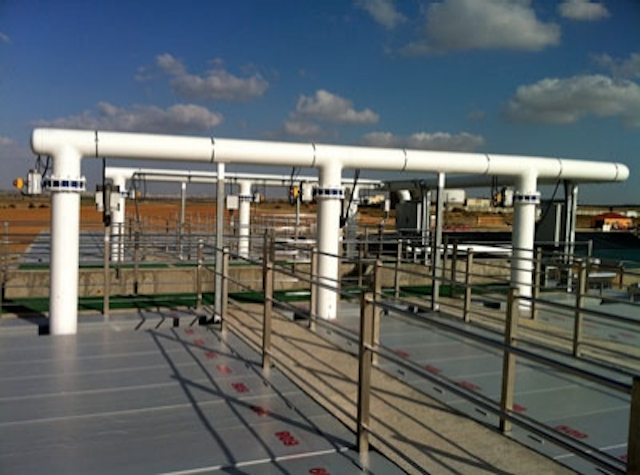 American Avocets at Bear River Migratory Bird Refuge, Great Salt Lake, Utah. Photo: U.S. Fish & Wildlife Service
"We've been working with the state of Utah to build a baseline because protecting the Great Salt Lake is such a long term effort," said Garcia. It involves engaging stakeholders, performing extensive monitoring and data collection and building up EPA and state expertise to better understand the lake and the ecosystems.
"We've been working with the state in developing a water quality strategy for the lake," Garcia said. Setting water quality standards for GSL is difficult, he explained, because of its high salinity. One substance on their radar, though, is mercury.
"There's a significant amount of mercury deposition occurring in the lake," noted Garcia. So much so that mercury levels in waterfowl are extremely elevated, prompting the state of Utah to issue the nation's first bird consumption advisory.
The agency worked with the state, as well as local universities, to conduct a mercury study to determine how mercury is loaded and how it permeates throughout the lake's ecosystem. The study looked at atmospheric deposition and possible sources of mercury that could be threatening the lake.
"We've invested significant funds and resources to better understand the situation there," Garcia noted. Results of the study are still a few years out, but the work is expected to provide information that will be critical in developing a water quality strategy for GSL.
Region 8 is a relatively arid region that demands a lot from its water resources. "We use them to grow our food, to provide water for our growing population, and they're an important resource for recreation and tourism," Garcia said. With that in mind, EPA Region 8 is intent upon protecting and preserving its precious water resources, working with state, federal, NGO, and other partners to ensure that decisions made today will have a positive impact for generations to come.
More WaterWorld Current Issue Articles
More WaterWorld Archives Issue Articles