EPA Regional Focus: Spotlight on South Central
Five states Arkansas, Louisiana, New Mexico, Oklahoma, and Texas and 66 tribes fall under the jurisdiction of EPA Region 6, also referred to as the South Central region.
Jan 1st, 2012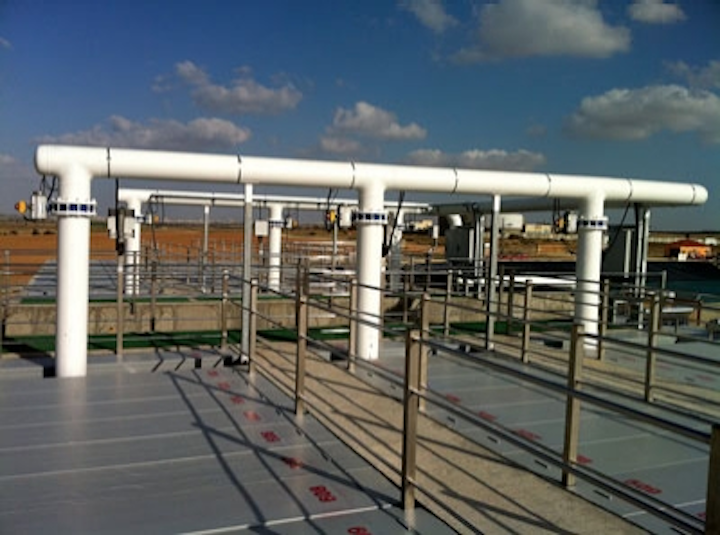 Five states Arkansas, Louisiana, New Mexico, Oklahoma, and Texas and 66 tribes fall under the jurisdiction of EPA Region 6, also referred to as the South Central region. Like its other regional EPA counterparts, South Central's priorities are many in its mission to improve the quality of its waterways and protect the health of its residents. Here are a few examples of Region 6 initiatives.
Illinois River Watershed
The 100-mile-long Illinois River, a tributary of the Arkansas River, spans two Region 6 states: Oklahoma and Arkansas. It begins in the northwest corner of Arkansas in the Ozark Mountains. From there it flows west into northeast Oklahoma, then southwest and south to Tenkiller Ferry Lake.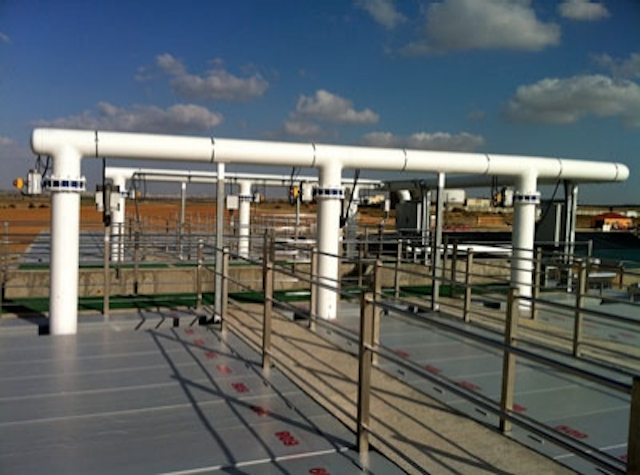 The Illinois River at the upper end of Tenkiller Ferry Lake in Oklahoma. Photo: USACE
Owing to its high phosphorus levels, the Oklahoma segment of the Illinois River is considered an impaired waterway, as are a number of tributaries to the Illinois in Arkansas. As such, a major effort is underway and has been for the past two years to develop a Total Maximum Daily Limit (TMDL) to address water quality in the Illinois River watershed.
Part of that is the development of a detailed model of the watershed that will help state and federal stakeholders better understand the sources of excess nutrient load to the Illinois. Currently, a modeling quality assurance plan is being created that will set forth the QA/QC protocols needed to ensure that objectives are being met. A simulation plan is also being developed that will outline modeling criteria, scales, constituents to be simulated, and other information integral to the development of a TMDL.
Although a definitive date has not been set for completion of the TMDL, EPA has indicated it's targeting June 2012.
An interesting side note: In 2002, recognizing that the water quality of the Illinois River was deteriorating, Oklahoma adopted strict phosphorus standards of 0.037 mg/L. Getting pushback from Arkansas, Oklahoma agreed to delay full implementation of the standard until July 2012. With that date looming on the horizon, some entities in northwest Arkansas are getting a little nervous.
The Northwest Arkansas Council, a private non-profit organization promoting business growth in the region, recently expressed interest in commissioning a new water quality study, saying that the study used to develop Oklahoma's 0.037 mg/L phosphorus standard was not based on sound science. Mike Malone, president of the Northwest Arkansas Council, told the Muskogee Phoenix that the organization is asking municipal and county governments in northwestern Arkansas to help fund the new study, which he expects to yield "the science needed to set a defensible standard."
Enforcement and Compliance
Elsewhere in the region, EPA is continuing to enforce compliance with environmental regulations as part of its mission to protect public health, reporting more than 600 enforcement actions in 2011.
Over the past year, the agency required "environmental violators" to spend over $311 million on cleanup and control measures and assessed some $29 million in civil penalties. According to the agency's annual Enforcement and Compliance Report, 2011 saw the treatment or disposal of more than 3.1 billion pounds of hazardous waste; a 137.5-million-pound reduction in air and water pollutants; and the treatment or disposal of 3.6 million cubic yards of contaminated soil and water.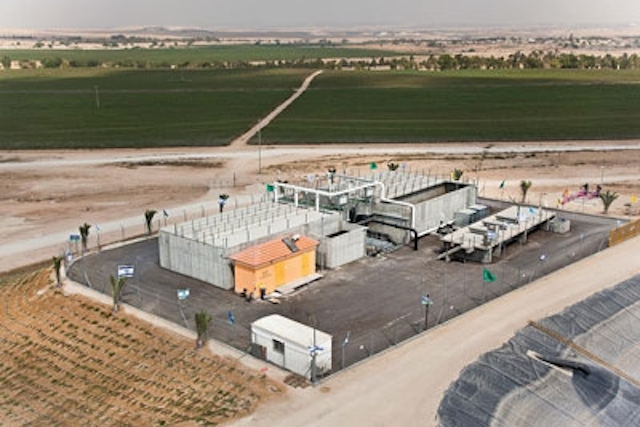 Intracoastal waterway at Bayou Barataria, Louisiana. Photo: USACE
In one landmark case, egg producer Mahard Egg Farm of Texas agreed to pay a $1.9 million penalty to resolve Clean Water Act violations mainly regarding non-compliance with its NPDES stormwater permits at its production facilities in Texas and Oklahoma. Mahard was also required to spend approximately $3.5 million on remedial measures to ensure continued compliance at its facilities. The case signified the largest-ever civil penalty paid in a federal enforcement action with a concentrated animal feeding operation (CAFO).
"These results show that polluters are being held accountable for their damage to the environment," said EPA Regional Administrator Al Armendariz.
Gulf Coast Restoration
The Gulf of Mexico's natural resources are critical for supporting economic progress in the region. Industries such as tourism, recreation, seafood production, and energy production depend on the health of these waters for their success. As two Gulf states, Texas and Louisiana, are both in its jurisdiction, the health and vitality of the Gulf Coast is of great importance to EPA Region 6.
In October 2010, President Obama signed an executive order establishing the Gulf Coast Ecosystem Restoration Task Force. Comprising state and federal stakeholders, the purpose of the Task Force is to address the damage caused by the BP Deepwater Horizon oil spill, as well as the longstanding ecological decline of Gulf Coast ecosystems.
In early December, the Task Force completed a major milestone: it completed its final long-term restoration strategy for the Gulf Coast. The plan focuses on a number of key priorities, including: Stopping the loss of critical wetlands; reducing the flow of excess nutrients to the Gulf of Mexico; and enhancing resiliency among coastal communities.
In addition to the release of the strategy, several new initiatives were announced, along with $50 million in assistance from the USDA's Natural Resources Conservation Service. That agency's Gulf of Mexico Initiative, or GoMI, is a new multi-year restoration effort that will leverage voluntary investment in conservation by Gulf farmers and ranchers to help them improve water quality, increase water conservation and enhance wildlife habitat. Sixteen watersheds in five states have been identified as program participants.
"Helping agricultural producers voluntarily improve the health of their land will sustain and enhance the production of food and fiber, while also improving water quality upon which communities depend. This initiative also will benefit the estuaries, fisheries and wildlife so integral to jobs and the economy in the Gulf," said Agriculture Secretary Tom Vilsack.
More WaterWorld Current Issue Articles
More WaterWorld Archives Issue Articles