Products & Services: Detectors, Monitors & Recorders
Collection of detectors, monitors & recorders products and services.
Dec 1st, 2015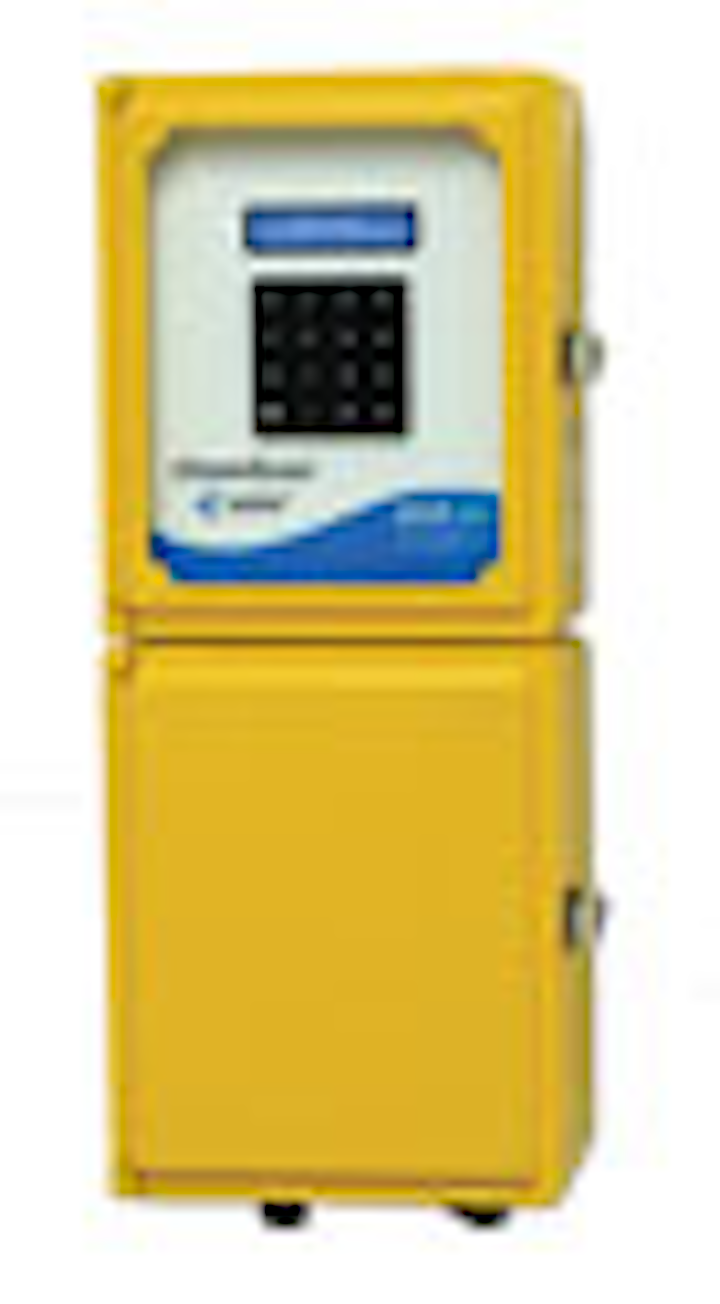 Analyzer
ASA Analytics has introduced the new ChemScan mini Cu Analyzer for copper analysis in various applications. The mini Cu analyzer provides real-time data for process monitoring and cost control. It can detect down to a few hundredths of a ppm and holds calibration and accuracy for long periods without operator attention. The new mini Cu analyzer is part of the single-parameter analyzer family from ASA Analytics that utilizes ChemScan experience and proven technology. It provides reliable and accurate analysis with minimal maintenance, only requiring service once each quarter.
ASA Analytics
Leak-detection systems
Aimed to fulfill a wide range of customer requirements for leak detection in double containment piping systems, GF Piping Systems has announced a new product line featuring three leak-detection systems. The new offering complements the company's double-containment piping systems, which includes Fuseal Squared, PP, Contain-It and Double-See. Designed for wastewater treatment plants and buried applications, the new line includes the 918Q Alarm Box, PAL-AT Continuous Cable System and Low-Point Leak-Detection System.
GF Piping Systems
Water quality system
The IQ SensorNet from Xylem is a modular water quality system for a complete sensor network, ideal for any application needs. The continuous process monitoring and control system enables a wastewater treatment plant to not only monitor every aspect of its process - from intake and pre-sedimentation to biological tanks to effluent - but can also tie back into the plant's SCADA system to engage in control efficiencies as well. A single controller can link up to 20 sensors measuring different parameters, from DO and pH to ammonium, total suspended solids and nitrate/nitrite.
Xylem Inc.
Multiparameter sonde
In-Situ Inc. has announced the Aqua TROLL® 600 Multiparameter Sonde, with field access through the VuSitu™ Mobile App for Android™. Rugged in groundwater and corrosion- resistant in surface water, the Aqua TROLL 600 delivers accurate data in an easy-to-use, customizable instrument. Features include a quick-read LCD status screen for visual indicators of overall readiness, battery life, internal log, and sensor status, as well as integrated Bluetooth® connection for wireless data access and an onboard micro SD card for data backup and download.
In-Situ Inc.
Submersible level transmitters
Blue Ribbon Corporation has announced the global market introduction of its Model BR1102/BR1103 Series, a family of submersible level transmitters with up to ±0.2% FSO accuracy. The accuracy and low total cost of ownership of the series make it an ideal solution for submersible level measurements within irrigation systems, water and wastewater treatment, groundwater monitoring, wet wells, points, rivers and tank level measurement applications. It may also be used effectively within marine and shipboard service environments in which there is an external power source present.
Blue Ribbon Corporation
Transmittance monitor
Sensorex is now the sole supplier of the UVT-LED Transmittance Monitor, formerly known as the PearlSense T254. The compact monitor delivers fast, accurate transmittance readings in the field for water treatment plants. Transmittance measurement with the UVT-LED ensures proper ultraviolet dosing and efficient operation. The use of mercury-free UV-C LED bulbs results in a compact design, used as a handheld portable meter or an in-process instrument. The LED light source is ready for instant operation with zero warm-up time. Capable of battery- and solar-powered operation, the UVT-LED offers long lamp life with little maintenance and low operating costs.
Sensorex
Ammonia monochloramine analyzer
Hach Company has introduced the 5500sc Ammonia Monochloramine Analyzer, which offers a reliable, easy-to-operate and low-maintenance solution to allow chloraminating water treatment plants to continuously monitor their chlorine-to-ammonia ratio online and ensure there is no free ammonia in the system leading to nitrification. Continuous online monitoring with the 5500sc provides a more accurate and complete picture of the chloramination process, giving operators all the information needed to eliminate nitrification events and taste and odor issues. This analyzer is easy to use, featuring a user-friendly interface, simple troubleshooting menu and color coded reagent bottles.
Hach Company
More WaterWorld Current Issue Articles
More WaterWorld Archives Issue Articles