Product Showcase
The Vortex™ reservoir recirculation system from Superior Water Technologies is installed at the top of a tank, eliminating the need for boats or divers.
Nov 1st, 2010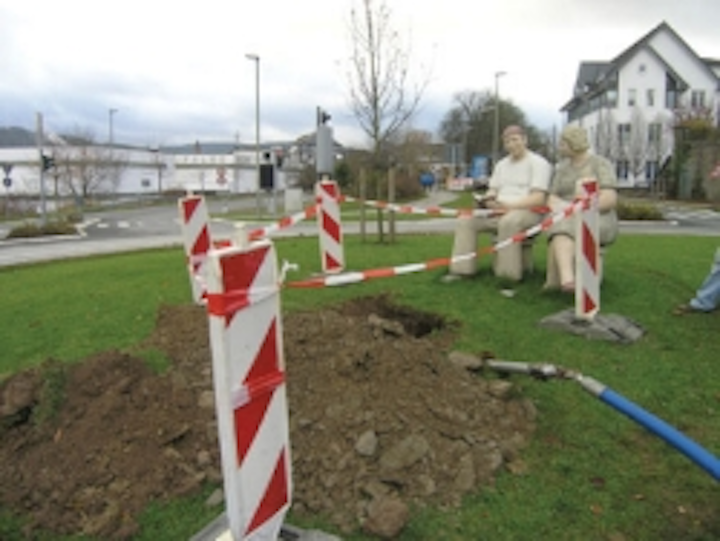 Reservoir mixing
The Vortex™ reservoir recirculation system from Superior Water Technologies is installed at the top of a tank, eliminating the need for boats or divers. Maintenance is minimal due to the design and quality of components used: the system is made almost entirely of 316 stainless steel. The entire tank is mixed evenly and quickly using pressurized jets of water ejected from a patent pending multi port nozzle system that pulls colder water from the bottom of the tank and discharges that water upward and spiraling, creating a vortex spreading outward from the center of the reservoir. All serviceable components are located outside the tank. The system can mix any size reservoir and achieves optimum performance when reservoir levels are at their highest.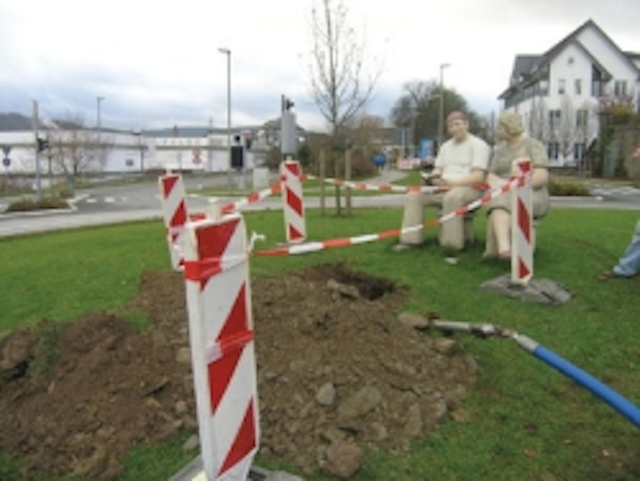 Superior Water Technologies, Inc.
Irvine, CA
Tel: 949-241-2096
Web: www.superiorwatertechnologies.com
Circle No. 268 on Reader Service Card
---
Disinfection controller
Walchem has added a new free chlorine/bromine sensor with extended pH range to its WDIS 410 Controllers. These new sensors have highly reduced dependence on pH and are suitable for applications where the water has a pH range of 4-12. The controllers also have a new Generic Sensor input option that allows the controller to use any disinfection sensor with a mV input. The user programs the slope and offset of the sensor, so virtually any measurement range can be accommodated. The new generic input will allow Walchem to continue to add new sensor options to meet customer needs.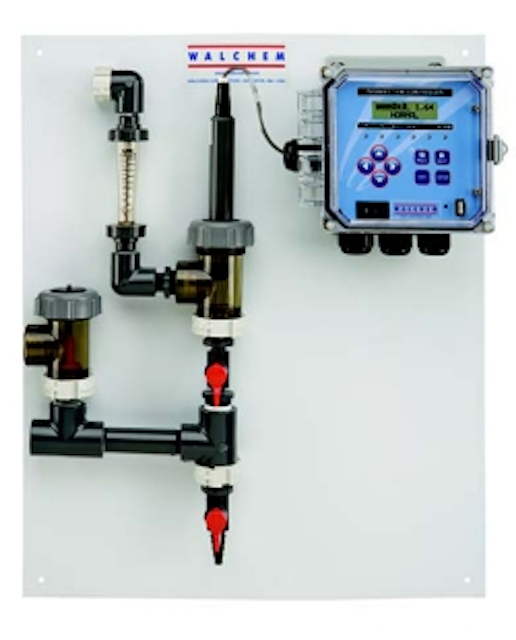 Walchem, an Iwaki America Co.
Holliston, MA
Tel: 508-429-1110
Web: www.walchem.com
Circle No. 269 on Reader Service Card
---
Biosolids drying
Siemens Water Technologies sludge belt dryers offer municipal wastewater treatment plants an opportunity to reduce costs and benefit from their biosolids handling process. The low temperature drying system is ideally suited for heat recovery using low energy or "waste" heat sources. In the thermal drying process, the final product is stabilized in a dry granular form that reduces the costs associated with storage, delivery, use or disposal. The dry product can be beneficially used as a biofuel or renewable energy source. The dryer's low-profile, compact design offers capacities up to 13,000 pounds of water evaporated per hour.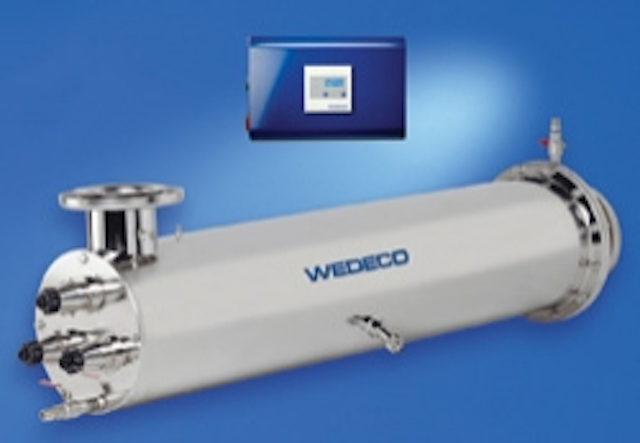 Siemens Water Technologies
Tel: 281-360-4971
Web: www.siemens.com/dryers
Circle No. 273 on Reader Service Card
---
Vibration monitoring
Ludeca has introduced Vibxpert II, the latest addition to the Prueftechnik family of portable route-based vibration data collectors. The new instrument is rugged and lightweight and combines the advantages of a rapid processor with a color VGA display. Enhanced with an Fmax of 51KHz and up to 102,400 lines of resolution, the basic platform is a 1-channel device which can be upgraded at any time to two individually configured channels. All forms of machine vibrations, bearing conditions, process data and visual inspection information can be collected and stored on the expandable compact flash card (up to 8 gigabyte) for report generation or for later transfer to the Omnitrend® software for further analysis, reporting and archiving.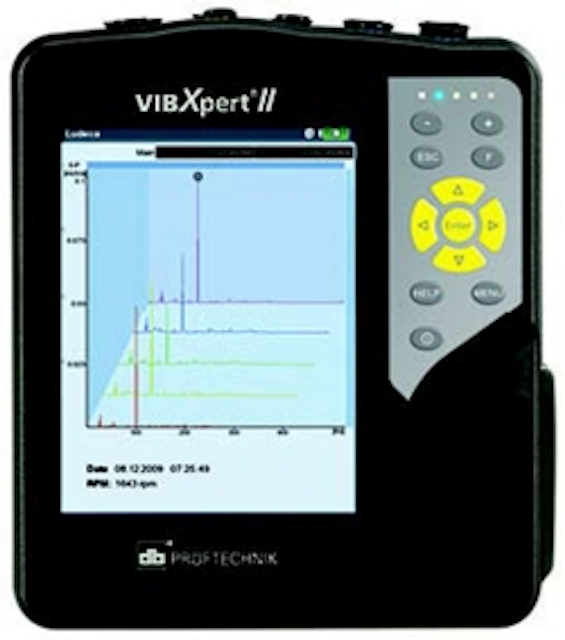 Ludeca Inc.
Doral, FL
Tel: 305-591-8935
Web: www.ludeca.com
Circle No. 271 on Reader Service Card
---
Cyanide analysis
On August 6th, 2010, the U.S. EPA Administrator signed a Methods Update Rule (MUR) proposing new test procedures for analysis of pollutants under the Clean Water Act, including total cyanide. Labs will now be able to analyze NPDES wastewater samples for total cyanide without a preliminary two hour acid distillation step by following ASTM Method D 7511-09. The CNSolution™ Cyanide Analyzer uses in-line UV digestion to dissociate metal-cyanide complexes and measure total cyanide in minutes by ASTM D 7511-09.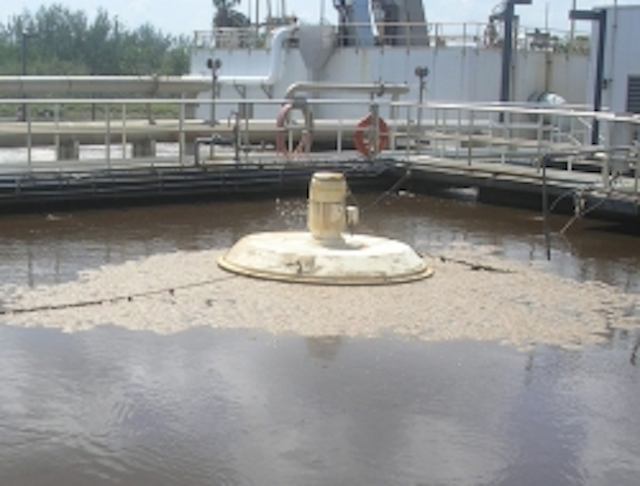 OI Analytical
College Station, TX
Tel: 800-653-1711
Web: www.oico.com
Circle No. 274 on Reader Service Card
---
Presence/absence test
Hach has expanded its presence/absence product offering to include Modified Colitag, the fastest presence/absence test in the market-with a 16 or 22 hour testing timeframe. This allows drinking water facilities to begin a test at 5 p.m. and get EPA-approved results by 9 a.m. the following morning. The product also provides flexibility by offering two testing parameters in one product: a 16 hour or a 22 hour test. Being able to select between two test periods allows drinking water facilities to set up the best timeframes for their staffing and to adjust tests as needed, without changing methods.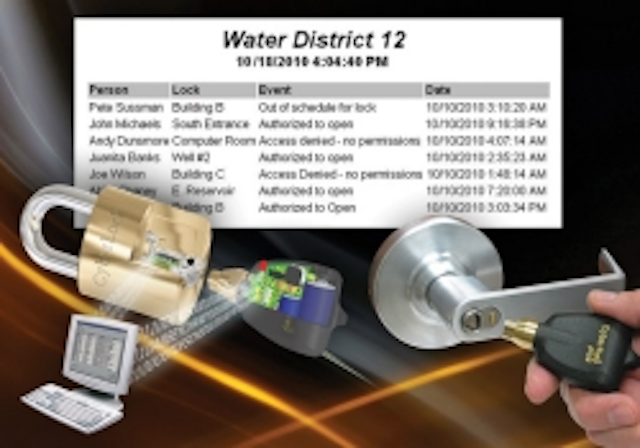 Hach Co.
Loveland, CO
Web: www.hach.com/Colitag
Circle No. 272 on Reader Service Card
---
Sump pump control
SJE-Rhombus® has introduced the Ultra Nator™ control and alarm system for duplex sump pump applications. The system is designed to control two 120V 1 hp or 15 amp single phase pumps. It features two receptacles to accept two 120V pump plugs for easy pump connection. In normal operation, the pumps will alternate based on the pump switch level. If an alarm condition occurs (top float activates), the alarm indicator and horn turn on.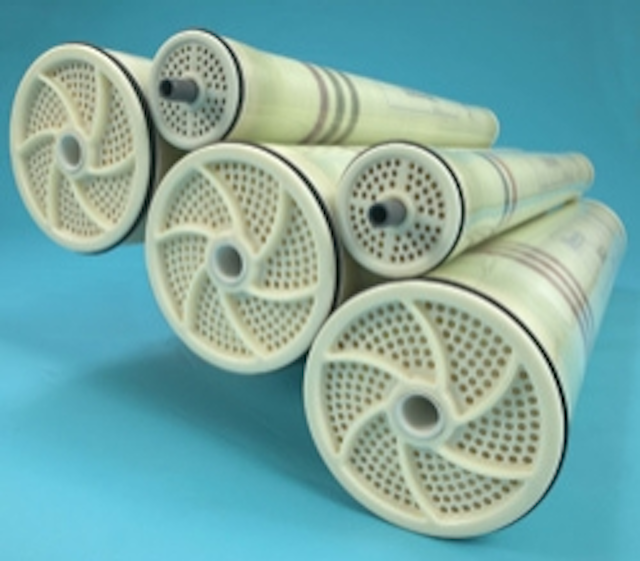 SJE-Rhombus
Detroit Lakes, MN
Tel: 888-342-5753
Web: www.sjerhombus.com
Circle No. 275 on Reader Service Card
---
UV disinfection
Trojan Technologies recently introduced a new open channel wastewater UV disinfection system, the TrojanUVSigna. The system is specifically designed for large-scale disinfection applications, makes conversion to UV disinfection easier, reduces total cost of ownership and simplifies maintenance. The new system includes the 1000W TrojanUV Solo Lamp™ Technology; the advanced Solo Lamp™ Driver; staggered, inclined lamp arrangement; ActiClean™ chemical/mechanical sleeve cleaning; and a built-in module lifting device.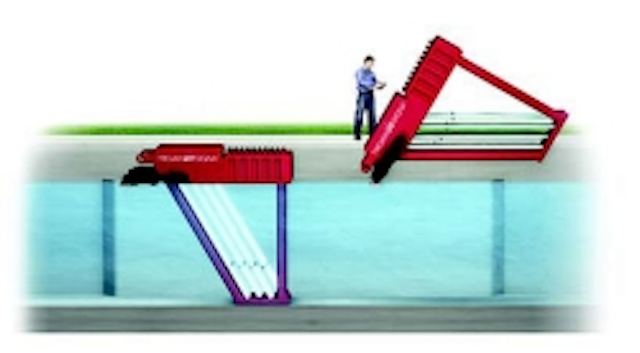 Trojan Technologies
London, Ontario, Canada
Tel: 888-220-6118
Web: www.trojanuv.com
Circle No. 276 on Reader Service Card
---
Submersible pumps
The new Gorman-Rupp line of Infinity™ submersible solids-handling pumps are designed for simplified maintenance and constructed for long life. The pumps are available in 3" 4", 6", and 8" flanged discharge sizes and horsepower ranging from 2-75 hp. These combinations will provide flows up to 3,100 gpm and heads to 190 feet. All SF Series™ pumps use NEMA Premium Efficiency motors and pass a minimum 3" spherical solid.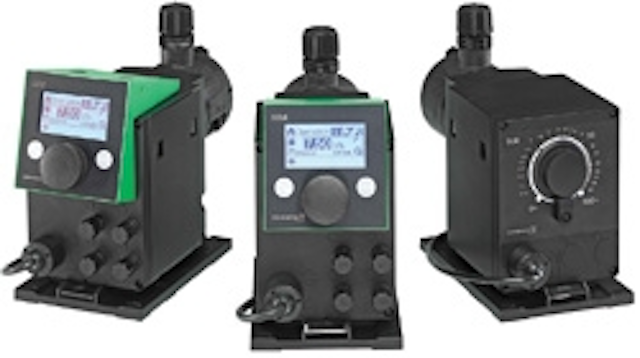 Gorman-Rupp Co.
Mansfield, OH
Tel: 419-755-1011
Web: www.grpumps.com
Circle No. 279 on Reader Service Card
More WaterWorld Current Issue Articles
More WaterWorld Archives Issue Articles