Software marriages reap benefits for cities
Integrated software solutions eliminate double entry, improve work scheduling and help public works departments report pipe conditions accurately.
Apr 1st, 2003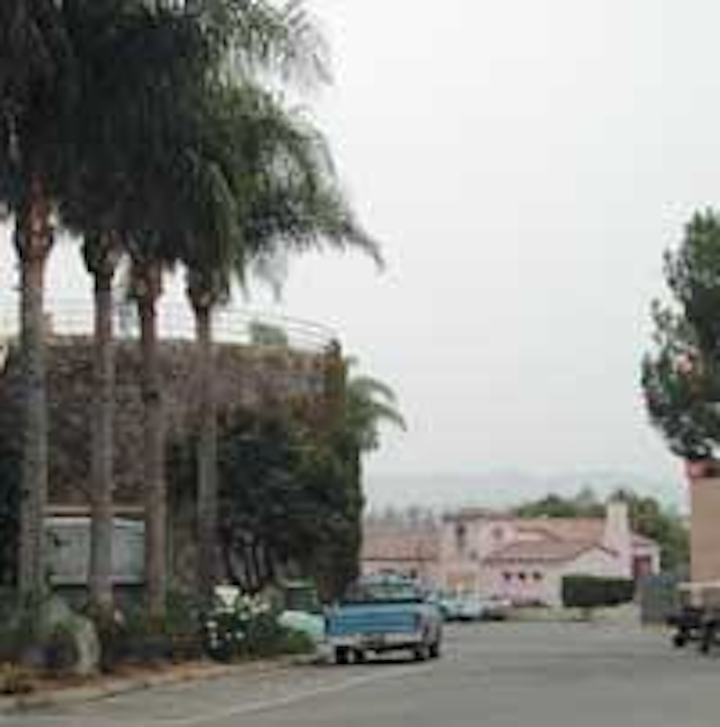 By Suzan Marie Chin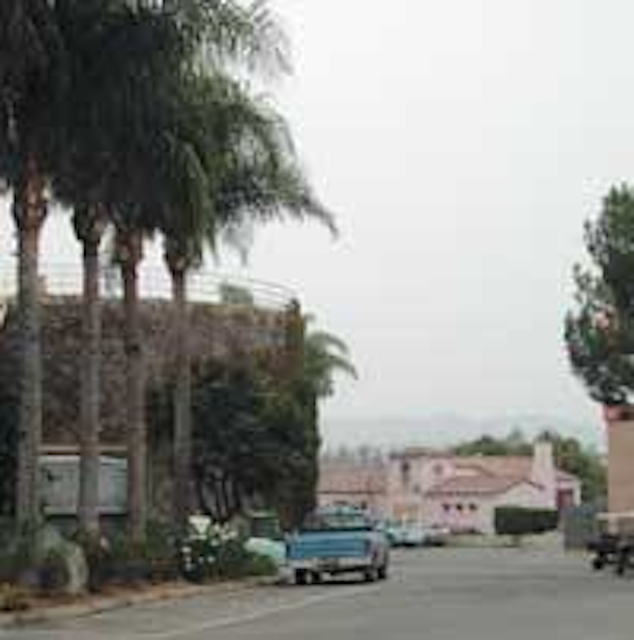 Wastewater treatment plant in Riverside, California, USA.
Click here to enlarge image
Public works directors and municipal information technology (IT) managers must create simple integrated software solutions to collect data and use their various technology tools more efficiently. Every municipality has its own unique set of challenges, personnel and tools, but many commonalties exist in terms of usage, implementation and solutions that software technology can solve.
A common problem facing directors and managers is finding a way to eliminate double data entry and have all of the data in an easy to access electronic format. For example, the City of Riverside, California, USA, dealt with the double entry dilemma for its pipe survey data collection until it implemented flexidata™ and Hansen's Neztek Data Exchange Utility (NDEU). Riverside now uses CADME by ESRI, which is linked to Hansen. The CADME program indicates where there are laterals or manholes and provides overlays for all of the utilities for the city along with overhead photos. When changes are logged, they occur in both CADME and Hansen. This up-to-the-minute information enables the city to answer customer concerns and address complaints quickly.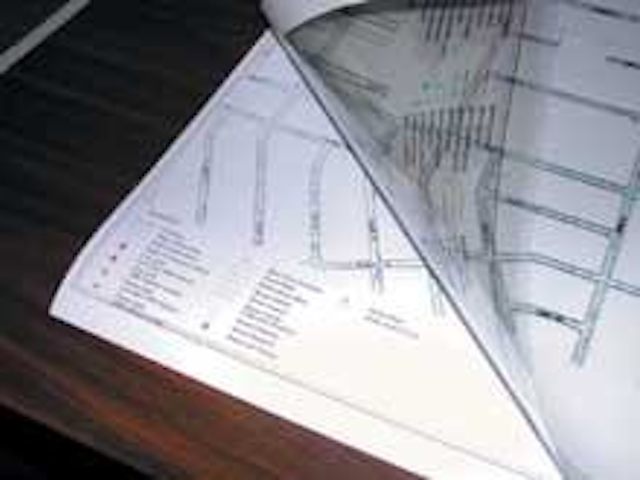 The City of Riverside uses conditional maps to study pipe conditions and how they correlate to spills. Film overlays help determine problems, such as heavy roots or grease, and where heavy solids accumulate.
Click here to enlarge image
In the beginning, due to budget constraints, Riverside used a Pinnacle screen capture, created MPEG files and would run its video recorder simultaneously to collect pipe survey data. They used a CD version of CADME in the field and all of the data would then be compiled in an Excel form. This form was then sent to the city engineering office where corrections and inputs were made to the database. Often the workload would become burdensome and could not be completed in a timely fashion so the public works department would help. Once the city implemented flexidata and Hansen's NDEU, all of the individual software products previously used and the input of the engineering department for the collection of accurate pipe survey data were no longer needed.
In Northern California, the Underground Construction and Maintenance Foreman for the El Dorado Irrigation District, Noel Russell, had been using flexidata on the district's Pearpoint CCTV truck for about four years and the Hansen system for about two years. The organisation generates the bulk of its repair scheduling through CCTV inspection. Russell and his team produce an accurate account of what their system requires by using the Hansen system along with flexidata and NDEU.
One important benefit has been the ability to stay ahead of inspection crews. Fifty percent of El Dorado's system is in the older areas in utility easements without access roads, primarily in back yards. By having inspection and Hansen data readily available, Russell can pinpoint the manhole to the address, the customer and contact them by phone in contrast to the old way of hang tags, knocking on doors and waiting for callbacks. The work is now scheduled efficiently with the least amount of inconvenience to customers.
For Harvey Hansen, director of public works for the City of Ketchikan, Alaska, bringing their proactive pipeline inspection work in-house brought many new benefits and cost savings. Ketchikan received a grant from the Alaska Department of Environmental Conservation. This grant allowed the city to put together a contract that called for a contractor to inspect the city sewers, provide a CCTV inspection van, camera system and pipe survey software, train Ketchikan's crew and leave the inspection vehicle and equipment behind, thus creating a self-sufficient inspection department to continue the surveying project.
Ketchikan uses the WRc Coding system to assess and identify pipe defects, and purchased the WRc compliant version of flexidata for their inspection van. Having all of their survey data compiled has been of special benefit. "A picture is truly worth a thousand words," Hansen explained. "When we've have applied for grants recently, we've taken reports from flexidata, including photos and when the ADEC (Alaska Department of Environmental Conservation) sees the condition of the sewers, there isn't much question that we need assistance." Another benefit of tying the information together is efficient scheduling of work. The city can now perform projects in conjunction with other departments.
---
Author's note

Suzan Marie Chin is director of marketing for Pearpoint, Inc., based in Thousand Palms, California, USA.