Smart Water Ways: Time to Boost the IQ of H20
While 2011 could be classed as the year when water reuse became more acceptable, how will 2012 be remembered for in the water industry? David Lloyd Owen believes it is the adoption of smart water networks.
Jan 1st, 2013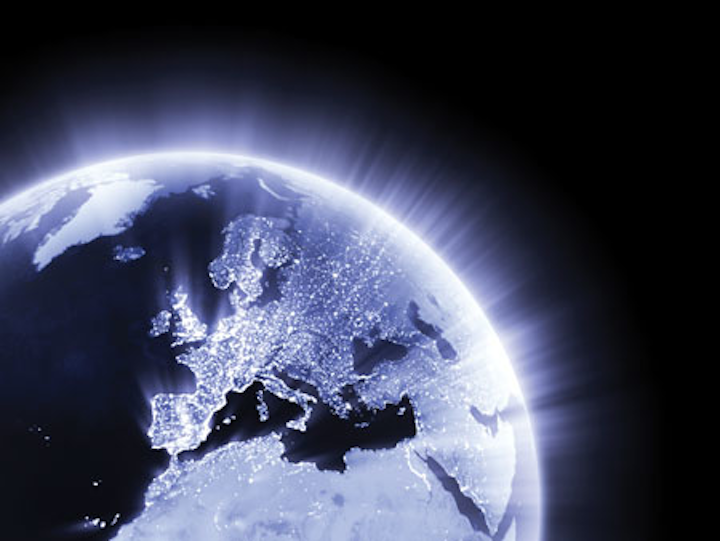 While 2011 could be classed as the year when water reuse became more acceptable, how will 2012 be remembered for in the water industry? David Lloyd Owen believes it is the adoption of smart water networks. Here he explains why it is more than just a buzzword and why smart meters will be widespread across countries such as Malta by 2014.
If you look up 'smart water' on the Internet in the UK it usually refers to 'forensic crime reduction strategies'. Scroll down the page and another picture emerges. Here, the term derives from the 'smart grid' and 'smart metering' sides of the Clean Tech industry for lowering electricity usage and making power distribution more effective and efficient. Even so, 'forensic water reduction strategies' is a fair way of summing up what smart water is about.
Smart water is set to be as dramatic an advance as English engineer Bazalgette's sewerage systems were for public health from the 1860s and the development of the membrane bioreactor in more recent decades. It is about being able to extract useful information and to transmit it in a timely manner to facilities with the processing power to act on this information, to ensure that assets are deployed in the most efficient manner, getting the most value from water and wastewater at the lowest environmental, social and economic cost. It is an outlook based on valuing water and seeking to sustain its value.
When we talk about smart water, it is about systems and software for monitoring, managing and acting on information about any part of the water cycle.
This ranges from smart drinking water grids (minimising Non-revenue Water, optimising water use within the networks and enabling users to understand their water and related energy consumption and how to minimise this) along with monitoring water quality and flow to smart wastewater grids.
The latter regulate the flow of storm and foul water through networks and treatment plants for optimum efficiency and resource recovery. From here, it goes on to applications such as early warning systems for flooding, monitoring surface water, groundwater and bathing water quality and enabling users to internalise their water consumption so that water can be reclaimed within small scale schemes.
Such approaches link water and wastewater systems with sensing and control systems, data collection and communication, data management and display and data fusion and analysis. It is about allowing users to visualise data in as near to real time as feasible, so that this information can be effectively used. It is also a way of looking at water management, being open to innovation, driven by a desire to deliver the services people need while consuming fewer resources, managing costs and ensuring affordability.
A small slice of a small market
The smart water market is fragmented, with many small and early stage players and a lack of cross-sector applications. This is reflected in the need for funding to match all the innovation that is going on.
According to CleanTech Group, the water sector's share of CleanTech venture capital funding between 2007 and 2011 was between 2.0% and 3.4%. Between 2006 to 2010 'smart technology' accounted for 11% of CleanTech venture capital funding ($3,910 million out of $35,210 million) with just 2% of this going on Smart Water ($80 million).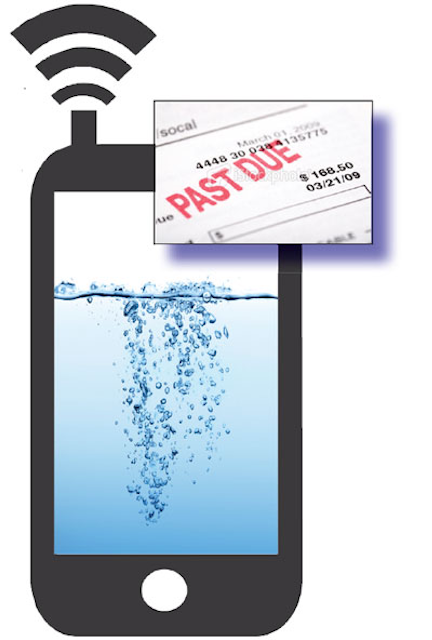 The future: Paying water bills via phone
Currently global estimates for smart water systems sales are about $500-1,000 million and have been variously forecasted to rise to $5-16 billion by 2020 or 3-9% of the market by 2020. As with all forecasts, this is great in theory, but practice may turn out to be quite different. In particular, utilities need incentives to become more open towards and accepting of innovation.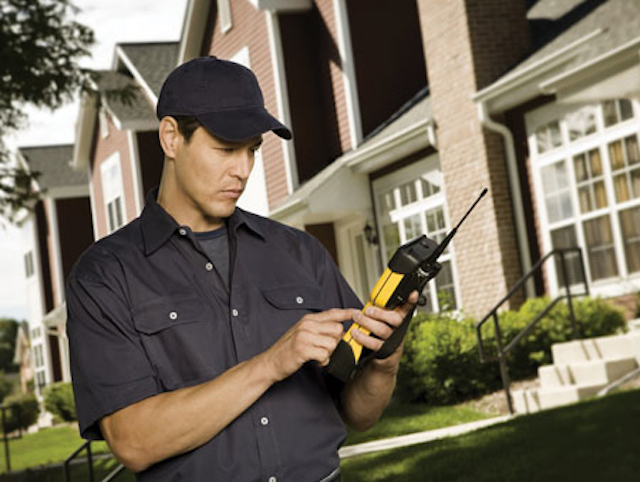 Smart meters give time data and highlight anomalous usage such as a leak, while an integrated smart water and electricity meter can tell you the price of running a bath
Metering – the UK's embarrassing impasse
Take water metering. The traditional water meter gives a historic snapshot of water usage, a six monthly reminder about water consumed and subsequent bills. The smart meter gives you real time data, highlighting anomalous usage such as a leak, while the integrated smart water and electricity meter tells you exactly how much your bath has just cost. For example, in 2014, the latter will be the norm across Malta.
In England and Wales, regulatory incoherence about the use of water meters has inhibited smart metering and is preventing the synchronisation of smart water and electrical meter programmes. We are still at the stage where politicians and commentators argue that Britons somehow cannot 'afford' water meters. This would come as news to people living in Kampala, Phnom Penh and Manila where metering is universal, even in slum areas.
While we are stuck at 35% metering in England and Wales, with various feeble targets planned for 2030 or thereabouts, Ireland is planning on universal metering in the next six years. One particular problem is our regulatory fixation with five yearly spending cycles, which penalise innovation and efficiency. Perhaps some of the mooted regulatory reforms will address this.
We need to allow innovation to be acceptable and to be accepted by utilities, regulators and politicians so that the prevailing culture of risk-adverse conservatism can be replaced by one that is encouraged to embrace innovation where it can be proved to work. That might appear to be a facile remark, but it lies at the heart of water management in many countries today.
Smart water is a way of making such measures understandable and integrated into day-to-day water management by the customer and utility alike. This is by providing stakeholders with the type of information they need to be able to make informed judgements about how they would like to use water. It cannot work in isolation; smart water is not a magic bullet that offers to return us to a regular, water rich past, which is being increasingly mourned across the world. Rather, it is a method what allows all of us to engage with a more sustainable water future.
Mobile communication transformation
Mobile phones and the Internet are ushering in an age of data democracy. Complaints in the social media give the previously ignored a voice that is listened to, clawing away at mismanagement and corruption. This is more than just water for the wealthy. Simple things like being able to pay your water bills via a mobile phone means trips to cities and payment centre queues in Africa could be a thing of the past. This is while also lowering utility costs and improving cash flow.
The development of 'apps' for mobile communications shows how approaches that previously did not occur to us are constantly emerging and finding applications. We have already seen apps for identifying your nearest public water fountain along cafes that will provide tap water for free for those with the right water bottle.
In 2011 the World Bank supported a Global water 'hackathon' to encourage computer coders to develop new water apps, followed by a sanitation 'hackathon' in 2012. Results range from a crowd-sourcing tool to verify when a community is open defecation free to a tracing system that ensures effluent emptying tankers dispose of their waste effectively.
Much happens in an unintended manner
Often policy works in unexpected ways. For example, policies designed to lower water usage in California and Arizona have seen utilities adopting smart water meters to inform customers about their water usage. This data can be used to help change tariffs to encourage greater conservation during drier times and the day, rather like good old fashioned night storage heaters.
In California and Texas, policies aimed at limiting water use for gardens, parks and playing fields have resulted in booming demand for smart sprinklers and irrigation systems designed to provide water only when and where it is needed.
This is going even further in agriculture and viniculture, where soil moisture probes provide real time data about irrigation needs, which are boosting yields by ensuring that roots get the water they really need and are not over watered.
Other examples include competition for non-domestic customers in Scotland since 2008, resulting in smart meters being adopted, as utilities strive to improve their performance and the service delivered to customers. Meanwhile regulatory pressure to reduce leakage is driving advanced network metering, pressure management and pipe monitoring systems have reduced leakage with minimal physical intervention in England & Wales and in Scotland.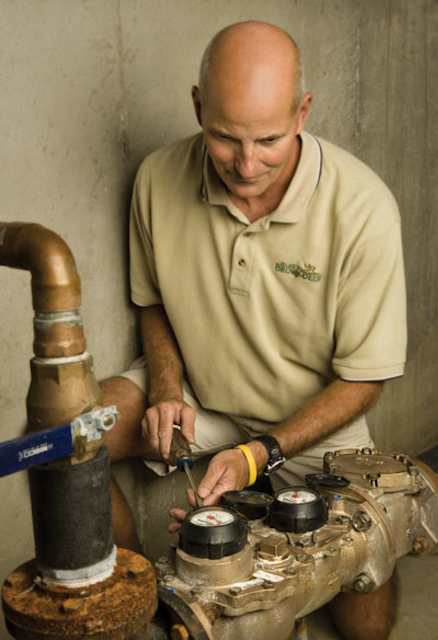 While England and Wales has a metering rate of 35%, it is universal across Kampala and Phnom Penh
Getting smart in a dumb world
If the message of 2011 was about wastewater reuse and recovery entering mainstream water management, for me the message from 2012 has been the need for smart approaches and the unfortunate prevalence of dumb politicians and policy makers. There is much to be optimistic about, especially as one of the attractions about smart water is how it improves our understanding about problems and how to address them.
The old clichés about water management are starting to have their day and may be superseded by approaches that will enable better services to more people without compromising their affordability. WWi
Author's note: Dr David Lloyd Owen is director of Envisager, a strategic consultancy advising governments, multilaterial institutions, financiers and companies on water and wastewater market, policy, regulatory, environmental and management. He has written six books on water finance, markets and management including the 'Pinsent Masons Water Yearbook' (13th edition, 2011). His most recent book was: The Sound of Thirst: Why urban water for all is essential, achievable and affordable.