Bringing a Fresh Perspective to Water Utilities
Despite lacking a background in water, Barry Cleasby was appointed to the role of innovation strategy manager at Southern Water. Here he talks about how the utility is dealing with future phosphorus targets and answers the question of whether the AMP cycle stifles innovation in the UK water sector.
Nov 1st, 2016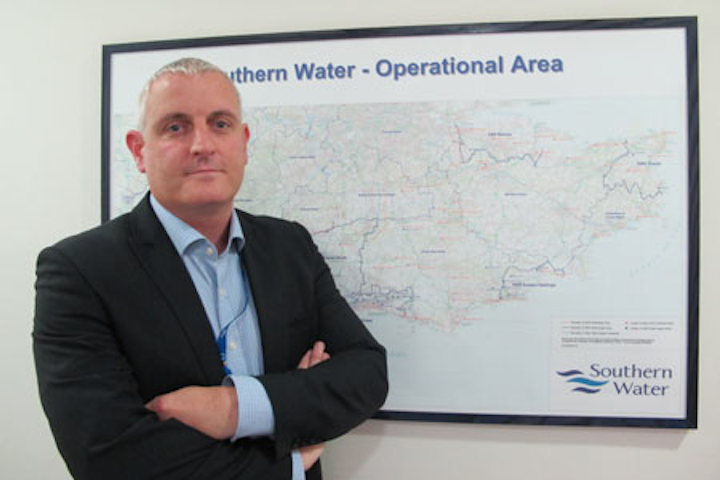 Despite lacking a background in water, Barry Cleasby was appointed to the role of innovation strategy manager at Southern Water. Here he talks about how the utility is dealing with future phosphorus targets and answers the question of whether the AMP cycle stifles innovation in the UK water sector.
By Tom Freyberg
Water & Wastewater International (WWi): Where in the water cycle do you think innovation can make the biggest change?
Barry Cleasby, innovation strategy manager, Southern Water (BC):
There's a fairly broad opportunity really for innovation as a whole. Innovation means a lot of things to a lot of people. But really one of the main drivers for us as a business is around environmental regulation and the challenges we face and the interaction with the wider environmental. This is linked into the Water Framework Directive (WFD) and the regulatory environment that we operate in. A key driving force for our business is looking at solutions to meet environmental permits and standards that we're facing.
We're looking to start thinking about our business in a different way around issues away from the traditional asset management approach. We're looking around principles based on the circular economy and trying to make sure we can minimise our input and outputs to and from the environment.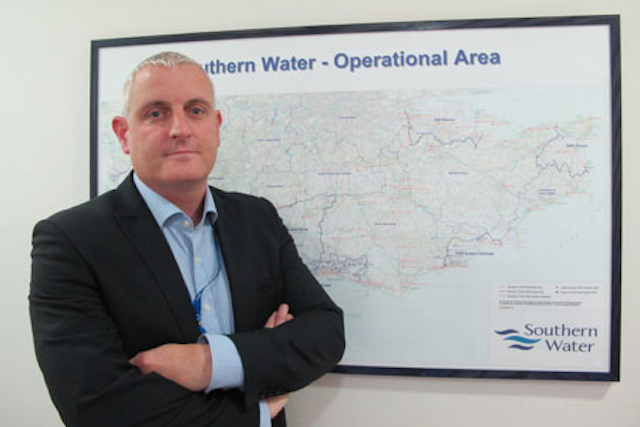 Cleasyby says a TOTEX analysis of the business brought up the issue of energy costs
WWi: How is the utility innovating when it comes to operating expense (OPEX) considerations such as energy usage?
BC: This questions applies at a number of levels. We've taken a value added-led to innovation where we've looked at where the business spends its money and where its main costs are based. Really, what we're trying to do is to make sure that any of our technology or innovation investments are targeted on areas that will have the biggest impact on the business as a whole. We've done a very detailed TOTEX (total expenditure) analysis, both of our OPEX and CAPEX (capital expenditure) costs for this whole AMP period. This has raised a number of specific issues, one of which is around our energy costs.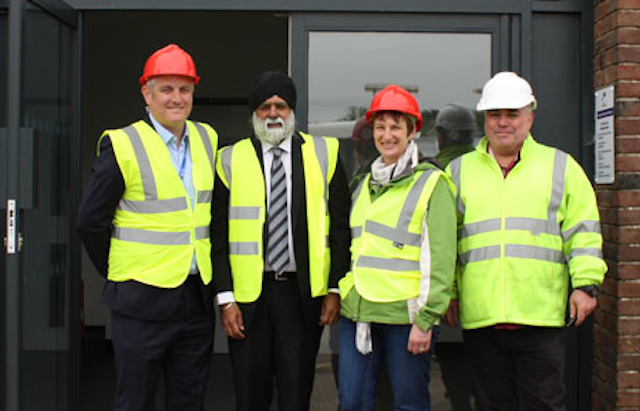 One of Southern Water's partnerships
WWi: In the next AMP period you are expecting some challenge targets on phosphorus. How will Southern Water meet these?
BC: There's a number of issues here. One is around the nature of our wastewater production and operations. We have 366 operational sites, the vast majority of which are small, in rural locations and serving relatively small populations. If you compare this to our coastal strip where the majority of our population live and we have very large wastewater production. In terms of the environmental challenges of where the bulk of these phosphorus permits we're dealing with - they're all in rural, small sites.
The big key technology developments that are happening in the sector as a whole - they will help us on some of the bigger sites but they're not cost effective on these small, rural sites. We're having to be focused on how we translate technology options that are there in front of us to what we can use on these smaller sites, often which don't have electricity.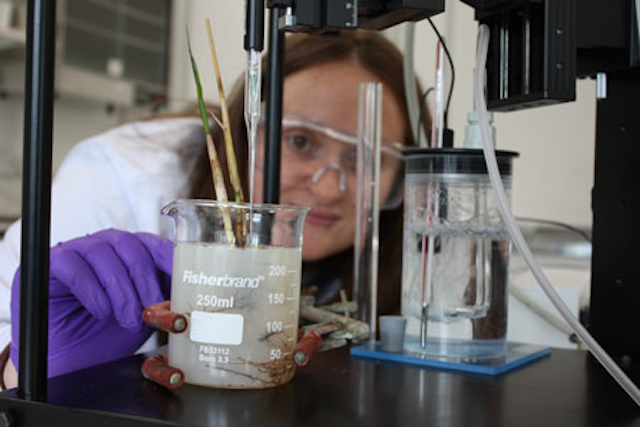 Needed solutions are more on the low technology end, rather than the high engineering end. That is a bit of a challenge in terms of translating that message out to the wider supply base, who may not realise we can't invest in huge membrane technology applications when we're looking at phosphorus removal.
In addition to this, we have got a very strong line of sight as to what these permits will look like over the next seven to eight years, so we'll know which sites will be getting these tight permits. Some of these are going down to 0.1 mg of phosphorus in rural sites. The technology to get down to that level are membrane reactors, the capital costs of which from a customer affordability point of view we cannot justify spending £2-3 million pound a pop on these membrane reactors on 60 rural sites. It's a nonstarter. We'll have to look at how new technology works.
There's a new initiative in the industry as a whole to collaborate around current technology. The real issue is not around how these technologies can get down to that level, it's how resilient they are to achieving that. There are lots of technologies that get down to very low levels but will they work every day, in all weather conditions in all times?
WWi: You are fairly new to the world of water and have a varied background. Why do you think this is important when it comes to innovation?
BC: My previous role was in the civil service managing risk on major policy programmes so I have a very fresh perspective. I came in on day one and said if you want someone from the water industry, it's not me - I haven't got that background. They said that's exactly what we want - that fresh perspective.
I think the first thing to point out from coming into the sector is that there's so much expertise on water from our engineering colleagues, and the level of scientific and engineering capability in the business is huge. I don't have an issue drawing on that capability.
At the same time I think the benefits of having a fresh perspective is looking at new ideas and fresh perspectives when addressing our challenges.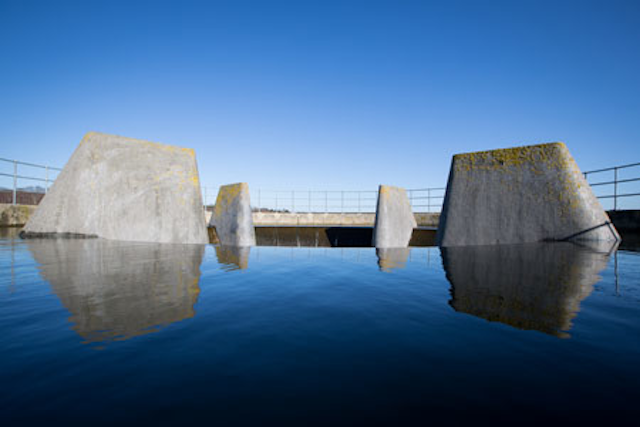 One of the main areas for me is cross industry approaches. That might be the national gas sector, or construction sector, or manufacturing or automotive sector and taking what works in those environments and applying it to our problems. Particularly with engineering problems - engineers are very good at keeping to the original specification but my job is to make sure we're looking at new ideas and new perspectives, particularly if we think about environmental challenges and if we're driving the business into an environmental sustainable paradigm of operation.
We need to start thinking in a different way. The current asset management approach to our business may not be the best way to run the business in 20-30 years' time. We need to start to looking at new ways to operate the business.
WWi: Do you think the five year AMP cycle stifles innovation?
BC: That's a good question. We're so drawn into the five-year business cycle. Other sectors, the electricity side of the market have seven to eight year funding cycles with Ofgem, so they have a different perspective in terms of innovation. It's very difficult for Ofwat as a regulator to incentivise innovation.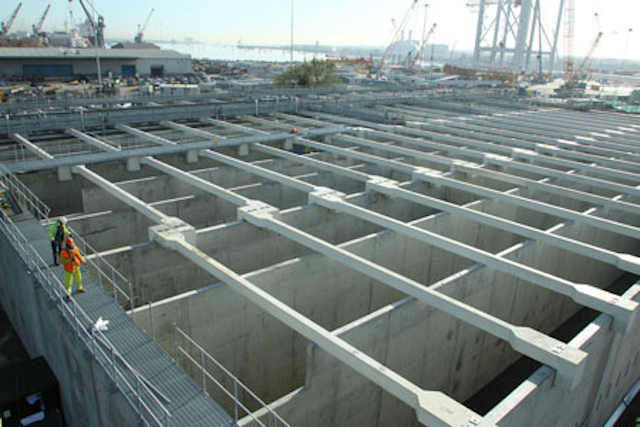 Ultimately whether you invest in innovation, or R&D is a business choice because the business itself has chosen that this is a good thing for us to do. It allows us to build capabilities as a business. So yes, we work in five-year AMP cycles that drives a lot of our capital investment and our funding but actually from an innovation point of view, we shouldn't be tied by that. It's a business choice for us to do that in the first place.
Tom Freyberg is chief editor of WWi magazine. The video interview with Barry Cleasby is available online.
Fast Facts: Barry Cleasby Career
Overview
As he said during the interview, Barry Cleasby was employed to the role of innovation manager as he didn't have a background in water. Here we look at some of his career highlights:
Innovation Strategy Manager, Southern Water, April 2015 - Present
Policy Consultant, To Baby and Beyond, April 2010 - April 2014
Academy Funding Manager, Department for Education, April 2010-April 2014
Data Analysis Manager, LSC, September 2007 - March 2010
Head of Research, EngineeringUK, September 2004-September 2007
Fast Facts: Southern Water
Southern Water is owned by Greensands Investments Limited, a consortium made up of pension and infrastructure funds.
Nearly 70% of the utility's water comes from aquifers, with 23% from rivers and the remaining 7% from storage reservoirs
Drinking water: 524,000m3/day is supplied from 89 water treatment works, along 13,793 km of water mains
Wastewater: 718,000m3/day treated at 366 treatment works, after having been pumped through a network of 2,375 pumping stations and 39,600 km of sewers
More Water & WasteWater International Current Issue Articles
More Water & WasteWater International Archives Issue Articles