World News
Utility American Water has completed its acquisition of all of the issued and outstanding capital stock of the Environmental Disposal Corporation (EDC), an investor-owned wastewater utility in New Jersey.
Jan 1st, 2016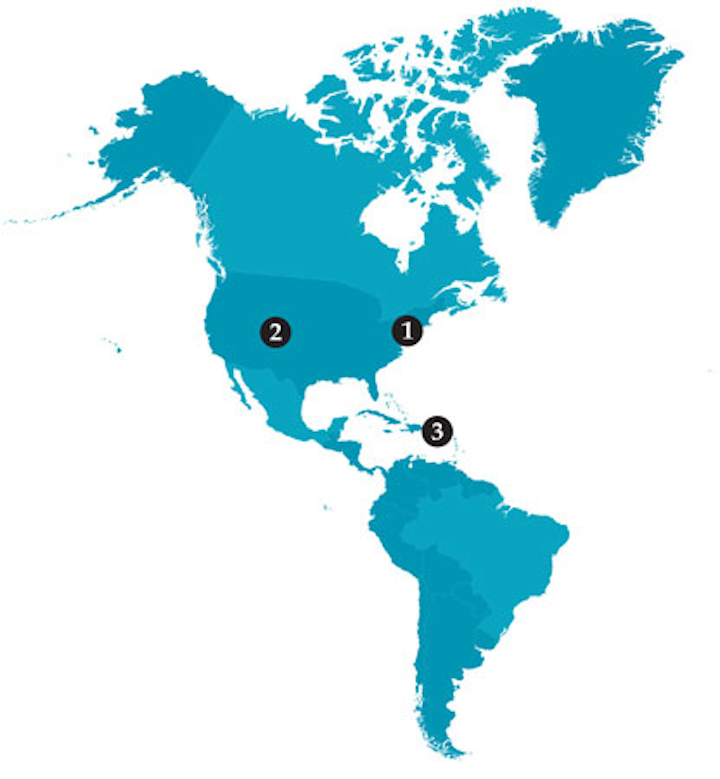 1) US: NEW JERSEY
Utility American Water has completed its acquisition of all of the issued and outstanding capital stock of the Environmental Disposal Corporation (EDC), an investor-owned wastewater utility in New Jersey. Financial terms of the sale were not disclosed. American Water filed a petition in 2015 with the New Jersey Board of Public Utilities, which approved the transaction in December. EDC provides wastewater service to the more than 5,300 customer accounts, as well as treatment services to the Boroughs of Far Hills.
2) US: DENVER
The Water Research Foundation (WRF) has started a project to help reduce the loading of contaminants of emerging concern (CECs) being discharged from hospitals and other healthcare facilities. The project will investigate current regulations and discharge practices for hazardous materials. Research has shown hospital discharge to be a source of CECs in wastewater. Many of these chemicals, such as chemotherapy drugs and iodinated contrast agents used in x-rays and CT scans, can be resistant to standard wastewater treatment, WRF said.
3) PUERTO RICO
Three Puerto Rico government agencies have agreed to upgrade portions of storm water systems they own within the Municipality of San Juan, under two settlements with the U.S. Environmental Protection Agency (EPA). These upgrades are aimed at eliminating or minimising future discharges of sewage and other pollutants into water bodies in and around San Juan. The EPA estimates that over six million gallons of untreated sewage is being discharged into waterways in and around San Juan every day (2.2 billion gallons discharged annually). The Puerto Rico agencies will invest an estimated $77 million in infrastructure upgrades.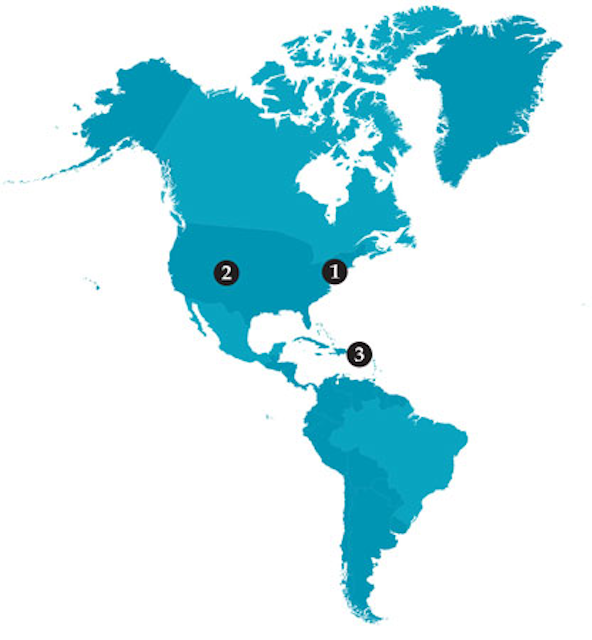 4) UK
Utility Yorkshire Water has started work on a £13 million project to replace lead water pipes with polyethylene plastic. Engineering specialists, Morrison Utility Services and Balfour Beatty, will install the new pipes. The upgrade work is set to be completed by March 2017. Yorkshire Water expects the polyethylene plastic pipes to have a life span of around 100 years and reduce leakage in its 31,000 kilometre network.
5) GERMANY
Germany confirmed a €30 million loan for the rehabilitation of drinking and wastewater systems in the Georgia Black Sea resort town of Batumi. The finance from government-owned development Bank, KfW, will help develop new reservoirs and a modern treatment plant. Once completed in 2018, it is hoped safe and reliable water services will be provided to 200,000 residents of Batumi. Supporting Batumi's development since 2007, in total Germany has allocated more than €140 million towards four projects.
6) CAMEROON
British firm Biwater has signed a US$152 million contract with the Cameroon Water Utilities Corporation to refurbish and extend water supply infrastructure. The company will design, build/refurbish and extend potable water production, storage and distribution infrastructure across 14 locations.
An Export Credit financial package is being arranged by Biwater to cover the entire project, following due diligence.
7) UAE: ABU DHABI
The Premier Inn at Abu Dhabi International Airport is now saving 24% of its water per month by recycling greywater. Used shower and bath water from the hotel's 300 rooms is treated using ultrafiltration membranes before feeding it back into the hotel for use in flushing toilets and irrigation. It is the first greywater recycling system to be approved by the Regulation and Supervision Bureau (RSB) for the Emirate of Abu Dhabi.
8) BAHRAIN
Bahrain will build a new 85,000 m3/day wastewater treatment plant and use reclaimed water to irrigate trees and green spaces.
The planned ten-hectare project will be able to produce fertiliser from treated wastewater, according to the Bahrain News Agency. Deputy Premier, head of the ministerial committee for construction and infrastructure Shaikh Khalid bin Abdulla Al-Khalifa, launched the project in the presence of senior officials.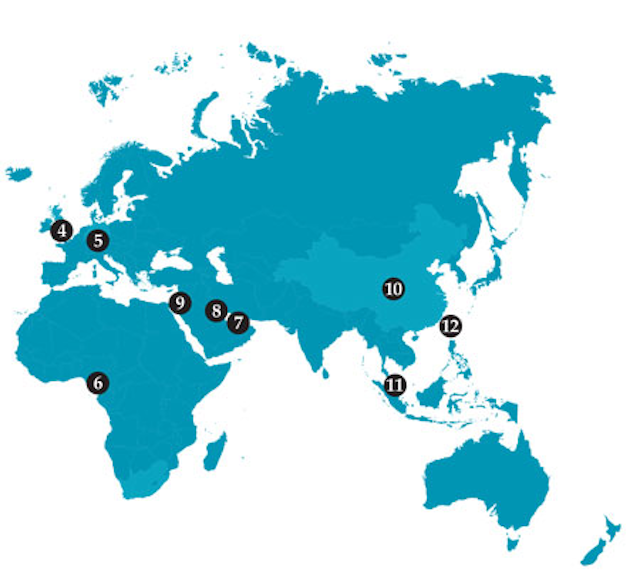 9) ISRAEL
Commercial scale pressure-retarded osmosis technology is not feasible due to biofouling, a new study has found. Researchers at the Zuckerberg Institute for Water Research at Ben-Gurion University in Israel and Yale University in the US explored PRO technology under biofouling conditions. The study concluded that power generation by PRO produces little and next to nothing due to biofouling caused by bacteria that clog the membrane structure.
10) CHINA
Through its subsidiary, Sino French Water, Suez has entered an agreement with Changshu Urban Construction to set up a joint venture to treat the effluents from the Changshu Advanced Materials Industrial Park (CAMIP). A second 10,000 m3/day effluent treatment station will come on stream early in 2017. The station will treat effluents from 55 industrial customers in the industrial complex and 20,000 households in the zone. The contract is expected to generate €354 million of revenue over the next 30 years.
11) SINGAPORE
Singapore national water agency PUB's Water Quality Office (WQO) has been re-designated as a World Health Organisation (WHO) Collaborating Centre for safe drinking-water management and integrated urban water management. One of 15 WHO Collaborating Centres on water and sanitation worldwide, the WQO was earlier designated as a Collaborating Centre for a four-year term in 2012. The centre will serve as a regional knowledge and technical resource centre for water authorities, utilities and professional institutions.
12) TAIWAN
Taiwan's Ministry of Economic Affairs heralded what it called a "new era for the use of reclaimed water". Passing the "Reclaimed Water Resources Development Act", the Ministry estimates that by 2031, 10% of Taiwan's public water supply will come from reclaimed sources. Taiwan plans to clean up municipal wastewater to feed its thirsty network of manufacturing plants. A total of NT$15.2 billion (US$465.8 million) will be invested to develop six wastewater reuse plants at Fongshanxi, Futian, Yongkang, Linhai, Anping and Fengyuan from 2016 to 2021, piping reclaimed water to industrial sources.
More Water & WasteWater International Current Issue Articles
More Water & WasteWater International Archives Issue Articles