WaterWorld Weekly Newscast, November 28, 2016
A transcript of the WaterWorld Weekly Newscast for November 28, 2016.
Nov 28th, 2016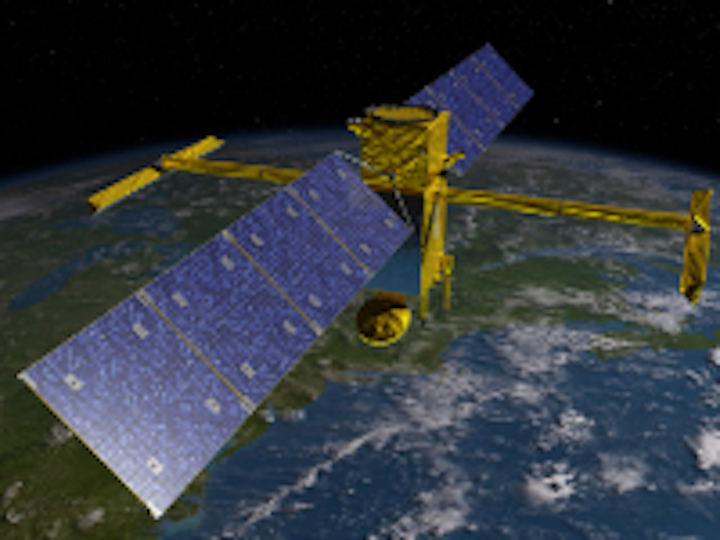 The following is a transcript of the WaterWorld Weekly Newscast for November 28, 2016.
Hi, I'm Angela Godwin for WaterWorld magazine, bringing you water and wastewater news headlines for the week of November 28. Coming up...
NASA plans global surface water survey mission
Extracting more energy from sewage with hungry bacteria
Water service returns to normal after chemical plant explosion
Drought triggers state of emergency in Bolivia
NASA has selected Space Exploration Technologies to provide launch services for the Surface Water and Ocean Topography -- or SWOT -- mission, targeted for launch in April 2021.
The mission will make the first-ever global survey of Earth's surface water and will collect detailed measurements of how water bodies on Earth change over time.
The satellite will survey at least 90 percent of the globe, studying Earth's lakes, rivers, reservoirs and oceans, at least twice every 21 days.
The data will aid in freshwater management around the world, help improve ocean circulation models, and help refine weather and climate predictions.
The SWOT spacecraft will be jointly developed and managed by NASA and CNES, the French space agency.
Researchers at Ghent University in Belgium have discovered they can harness more energy from wastewater by using hungry bacteria to digest it.
When introduced to wastewater, the starving bacteria devour organic material without ingesting all of it, enabling the scientists "to harvest the undigested materials for the production of energy and high-quality products," according to team member Professor Nico Boon.
With traditional processes, 20 to 30 percent of organic matter can be recovered from wastewater but the Ghent University scientists say their process can recover up to 55 percent.
The process has generated a lot of interest and is currently being evaluated by DC Water.
Last week, a chemical plant explosion in Neodesha, Kansas, triggered a water emergency -- not only in Neodesha but also in nearby Independence and Coffeyville, KS, and Nowata, OK -- because of concerns over possible contamination of the Verdigris River from runoff as well as firefighting foam.
By week's end, water service had been restored to the affected communities, although Neodesha still has a boil order in effect as it switches to a temporary new water source.
The city expects to be able to lift the order by Tuesday or Wednesday this week.
The explosion occurred at an aerosol manufacturing and packaging plant. The cause is under investigation.
In international news, the Bolivian government has declared a state of emergency as the country struggles with a severe drought -- its worst in 25 years.
During a press conference, Bolivian President Evo Morales said the emergency decree would make funds available to help with the water shortage.
Water rationing has begun, and in the capital city of La Paz, water is available for only three hours a day.
Seven of Bolivia's ten largest cities are experience water shortages, sparking protests in many areas.
For WaterWorld magazine, I'm Angela Godwin. Thanks for watching.