Calif. DWR State Water Project allocation estimate increased to 60%
March storms boosted water levels in Northern California reservoirs.
Apr 22nd, 2016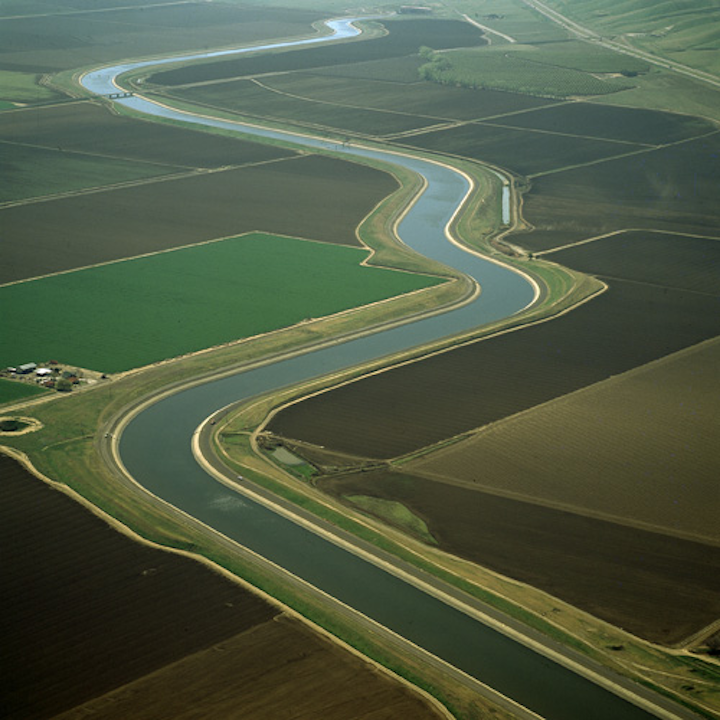 SOURCE: ACWA
CALIFORNIA, April 22, 2016 -- Crediting March storms for boosting water levels in Northern California reservoirs, the California Department of Water Resources Thursday increased its State Water Project water delivery estimate for 2016 to 60% of requests.
Collectively, SWP contractors serve approximately 25 million Californians and just under a million acres of irrigation farmland.With Thursday's increase, the 29 public agencies that received SWP water can expect 2,527,629 acre-feet of the roughly 4.1 million acre-feet of requested supplies for the year.
DWR's initial estimate in December 2015 of 10% has been increased four times this year. In January it was increased to 15%, and then increased to 30% in February and 45% in March.
Despite the recent increases, DWR noted that storage in Southern California reservoirs and groundwater aquifers remains low and that "the state's historic drought is far from over."
San Luis Reservoir, a key south-of-Delta pool for both the SWP and Central Valley Project is currently at 50% capacity (55% of its historical average for the date). DWR called for continued conservation and cautioned that the state should be prepared for the possibility of a dry 2017.
"Conservation is the surest and easiest way to stretch supplies," said DWR Director Mark Cowin in a statement. "We all need to make sparing, wise use of water a daily habit."'
DWR also noted that federal rules require Shasta, Oroville and Folsom reservoirs to make flood control releases, but reported those reservoir's current conditions as follows:
Lake Oroville – 94% capacity/118% of average
Shasta Lake – 92% capacity/109% of average
Folsom Lake – 82% of capacity/115% of average
About ACWA
The Association of California Water Agencies (
ACWA
) is the largest statewide coalition of public water agencies in the country. Its 430 public agency members collectively are responsible for 90% of the water delivered to cities, farms and businesses in California.
RELATED ARTICLES