New Water Brain Trust Targets Top Minds
Former EPA administrator and NY environmental lawyer team to create Water Policy Institute — members welcome.
Sep 1st, 2008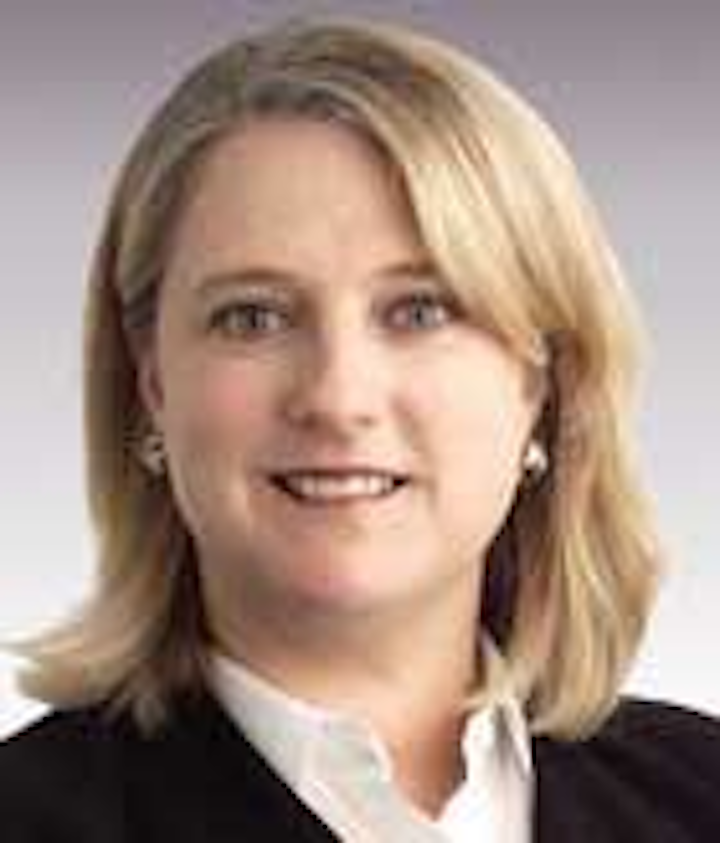 Former EPA administrator and NY environmental lawyer team to create Water Policy Institute — members welcome...
By Carlos David Mogollón
Water utility and resource decision-makers have a new ally to assist them on crucial choices on water resources and related critical infrastructure. The Water Policy Institute was launched in early June by Kathy Robb, an environmental law attorney at the New York practice of Hunton & Williams LLP, and former NJ Gov. Christine Todd Whitman.
Whitman, the first U.S. EPA administrator under Pres. George W. Bush from 2001-03, is president of the Whitman Strategy Group, a Washington, DC, consulting firm specializing in government relations and environment and energy issues. She's also co-chair of the National Smart Growth Council, a board member of the Council on Foreign Relations, and a trustee of the Eisenhower Fellowships.
Kathy Robb, environmental law attorney at the New York practice of Hunton & Williams LLP.
Click here to enlarge image
A board member of the Environmental Law Institute, Robb also is cofounder of the Women's Network for a Sustainable Future, which provides a forum for business and professional women to congregate, reflect and act on converging issues of corporate social responsibility and sustainable development. It was Robb who approached Whitman about the forming the institute, which is housed by her law firm.
The institute's advisory panel includes: Leslie Carothers, Environmental Law Institute president; Gabriel E. Eckstein, Texas Tech University School of Law professor; Paul Faeth, Global Water Challenge executive director; David Freestone, World Bank senior legal advisor; G. Tracy Mehan III, Cadmus Group principal and former EPA assistant administrator for water; H. Craig Manson, University of the Pacific environmental law lecturer and former U.S. Interior Department assistant secretary for fish, wildlife and parks; Mark Van Putten, ConservationStrategy consultants founder; David L. Sunding, University of California-Berkeley professor and Berkeley Water Center co-director; and Robert N. Stavins, Harvard Environmental Economics Program director.
"And every single one of them is a thought leader in the water area and they each bring a different perspective," Robb said. "We have been speaking with lots and lots of sectors, companies, industries, individuals about membership, which we're deep into now."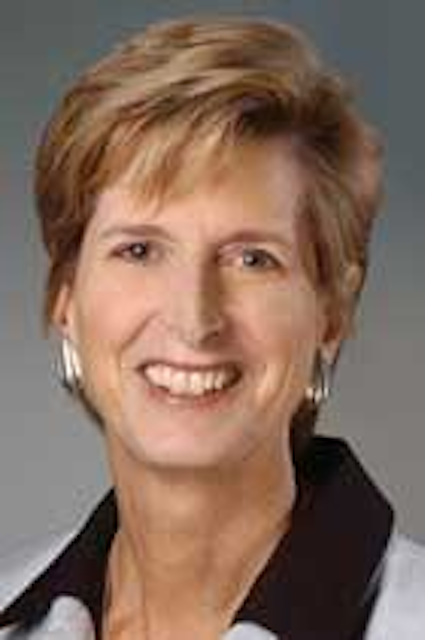 Former New Jersey Governor Christine Todd Whitman.
Click here to enlarge image
Whitman noted the institute's first order of business is developing white papers to aid progress toward informed decisions in our nation's capital even if it's just collating existing reports that offer a broader perspective on a particular issue. She pointed out that often the problem slowing responsible legislation or rulemaking is that all relevant data hasn't been developed or pulled together for decision-makers.
"We heard at our organizational meeting about a lack of consistent data out there," said Whitman.
But going forward, she can see the institute stretching out to host forums to foster a meeting of the minds here or internationally since most of these issues cross borders or affect us on a global basis. She stresses, for instance, that while global warming may be grabbing headlines of late, infrastructure investment demands make water quality and resource planning a more pressing issue in the United States today. The full interviews with both Robb and Whitman are available online at www.waterworld.com.
---

Aclara wins water AMI project from New York City
ST. LOUIS, MO — New York City's Department of Environmental Protection (DEP) has selected the Aclara STAR® Network system, one of the Aclara-brand technologies of ESCO Technologies Inc., as its advanced metering infrastructure (AMI) technology.
New York City will use the system to collect interval data for current billing needs and to support other programs that are designed to allow the city and its customers to better manage water consumption, quickly identify leak and equipment problems, and effectively control related operating costs. The STAR Network AMI system also will provide New York City's water customers with enhanced account information and accurate usage data.
New York's AMI project is the industry's largest to date, with a purchase order expected under the contract valued at about $68 million, and will be deployed over approximately three years. The radio-based fixed-network is expected to handle data from 875,000 water meters serving approximately eight million customers once it is fully installed and operational.
---

Report explores conservation-aware rate structures for water utilities
DENVER, CO — Awwa Research Foundation (AwwaRF) has published a new report on water budget-based water rates as a conservation and drought response tool for utilities. AwwaRF sponsored the study on which the report is based in collaboration with the city of San Diego to provide water agencies with information on the benefits and challenges of water budget rate structures. The study also examined the potential uses of water budgets during drought and the steps for their implementation by utilities.
Water budgets — the quantity of water required by an efficient level of water use based on customer-specific characteristics and conservative standards — are an innovative means of improving water use efficiency. Although water budget-based rate structures are not new, improved technology is making them increasingly attractive and effective as a tool by which water suppliers can send a fair and meaningful price signal to customers about their water use. The method also helps reduce water waste, increase efficiency, and manage drought response in a sensible and equitable manner.
The research report features information on billing system requirements and the costs and potential issues of implementing water budgets. Case studies of utilities across the U.S. that have already implemented this type of system are also included.
The report is currently available to subscribers of AwwaRF and will become publicly available later this year.
---

Effective utility management primer released
WASHINGTON, DC — To assist utility managers in promoting sustainable operations and improving performance, the U.S. EPA helped create the "Effective Utility Management Primer."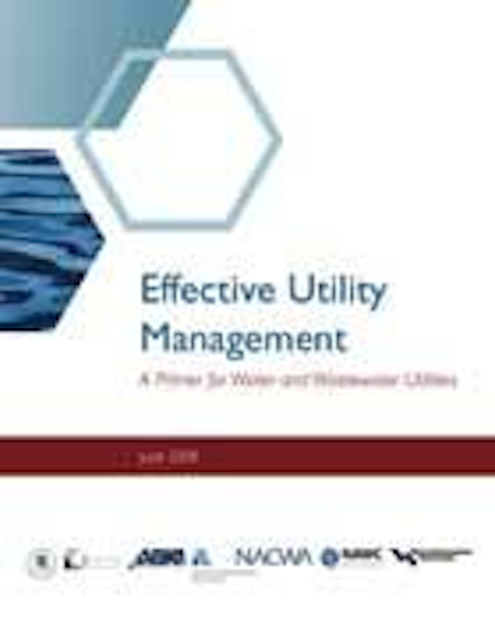 Click here to enlarge image
Based on the "Ten Attributes of Effectively Managed Water Sector Utilities" and the five "Keys to Management Success," the primer provides a framework through a customized, incremental approach to help utility managers identify which of the 10 attributes they should focus on first. It also features a series of suggested utility performance measures. This will allow utilities to establish a performance baseline and begin to measure their progress.
Six national associations — Water Environment Federation, the National Association of Clean Water Agencies, American Water Works Association, Association of Metropolitan Water Agencies, American Public Works Association, and National Association of Water Companies — collaborated to create the document. It's available online at www.epa.gov.
---

Emerson acquires Topworx
AUSTIN, TX — Emerson has recently acquired TopWorx, a manufacturer of industrial sensors and controls which monitor and control automated valves and other field devices. TopWorx becomes part of Emerson Process Management, expanding Emerson's valve instrument offering and extending the reach of Emerson's PlantWeb digital plant architecture to on/off valves and other instruments.
TopWorx valve control and position sensing solutions enable plants, platforms, and pipelines to manage and control operations more intelligently and efficiently.
"The acquisition gives us a quick and significant entry into the discrete instrumentation market, and is highly complementary to our existing valve, valve automation, and instrument businesses," said John Berra, president, Emerson Process Management.
---

Security conference issues call for papers
ORLANDO, FL — The SPIE Optics and Photonics in Global Homeland Security Conference at the SPIE Defense, Security, and Sensing Exhibition will be held on April 13-17, 2009 at the Orlando World Center Marriott Resort and Convention Center in Orlando, FL. The conference will offer a program track on Water Security, chaired by Dan J. Kroll, Hach Co. Inc., and is now accepting abstracts.
Appropriate topics include: requirements; light-based technologies: treatments, biometrics, luminescent techniques, multiple angle optical particle size, and shape determination; autonomous water quality monitoring based on microfluidics and lab-on-chips systems; adapting traditional methods to meet the needs of water security; algorithms for event detection; levee and dam monitoring and security; monitoring of process water in industry and food production; monitoring of agricultural water for irrigation.
Anyone interested in presenting is encouraged to submit a paper. Submission guidelines, deadlines, and online submittal form are available on the SPIE Defense, Security, and Sensing website: http://spie.org/dss.
---

Wireless technology research study completed
SUNNYVALE, CA — Trimble, a leading provider of advanced positioning solutions, has just completed a research study with the American Water Works Association's Research Foundation (AwwaRF) on the use of field automation and mobile technology by water utilities.
The report, "Field Computing Applications and Wireless Technologies for Water Utilities," is the first report to be published on this particular topic. It covers field asset management, mobile GPS, GIS mapping and redlining, automated vehicle locating and fleet management, SCADA, mobile and wireless data communications, automated meter reading, field devices and hardware, and intelligent scheduling and dispatch.
The report will be publicly available later this year.
---

Neptune, Tropos partner to facilitate wireless AMR
TALLASSEE, AL and SUNNYVALE, CA — Neptune Technology Group and Tropos Networks have agreed to work collaboratively to promote the benefits of using Neptune's Wi-Fi enabled water meter reading solution with a Tropos metro-scale wireless broadband network. According to the companies, the combined solution enables cities and water departments to improve worker productivity and operational efficiencies as well as help meet water conservation initiatives.
"By partnering with Neptune, we are able to combine their innovations in AMR technology with our leading Wi-Fi mesh network to provide cost-effective and state-of-the art solutions that greatly benefit utilities as they seek to improve their operational efficiencies, enhance customer service, and meet today's increasing demands for water conservation," said Rob Pilgrim, Vice President Business and Corporate Development for Tropos.
The combination of Tropos' MetroMesh system and Neptune's R900 radio frequency meter interface unit technology "will provide the highest levels of customer value to support our plans for continued market leadership," said Neptune Technology Group President Charles (Chuck) DiLaura.
---

City of Tucson purchases water monitoring system
SAN DIEGO, CA — With a congressional grant administered through the U.S. EPA, the city of Tucson, AZ, has purchased a BioSentry System from JMAR Technologies. The purchase represents the third BioSentry to be installed by a major U.S. municipal water department.
The laser-based BioSentry system can immediately detect the presence of microorganisms and classify them within minutes, helping to ensure the continuing safety and quality of water supplies. It can be integrated into most water delivery systems, and it offers an interface that provides a real-time graphical depiction of water status.
In Tucson it may be part of a suite of instruments for chemical and biological detection.