Urban Water Management 2008 Show Preview
Urban Water Management 2008 addresses the management and control of stormwater and natural waters around and through urban areas.
Feb 1st, 2008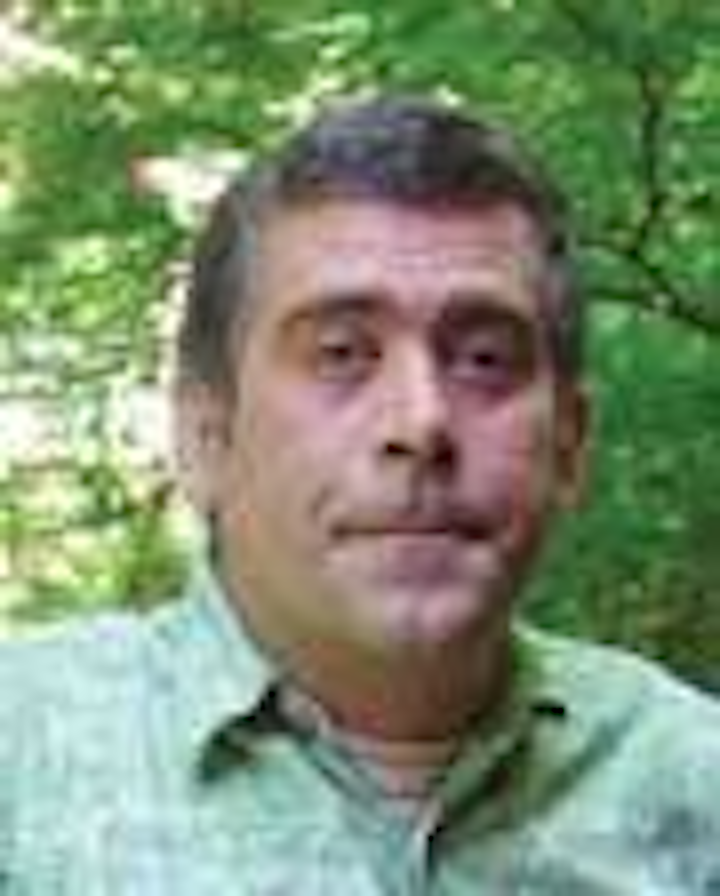 March 31 – April 2, 2008 " Louisville Marriott, Louisville, KY
Urban Water Management 2008 addresses the management and control of stormwater and natural waters around and through urban areas. It focuses on topics such as stormwater BMPs, Phase II regulations, green infrastructure, low impact development, and funding of municipal and industrial water management programs. It covers design, construction, maintenance and emerging technologies for urban water quality.
For complete event information or to register, see http://www.urbanwatermgt.com
Keynote Address
Tom Schueler, Director, Chesapeake Stormwater Network
Keynoter Tom Schueler founded the Center for Watershed Protection in 1992 with the mission to protect and restore our nation's watersheds. He has a keen interest in the science and management of urban streams, and has worked for more than 20 years on practical techniques for protecting and restoring them. Schueler has authored several widely used references, including The Practice of Watershed Protection, Rapid Watershed Planning Handbook, Better Site Design, and Design of Stormwater Wetland Systems. He co-authored the Maryland Stormwater Design Manual and has developed new approaches to use impervious cover as an environmental indicator and management tool for watershed planning. From 1982 to 1992, Schueler worked at the Metropolitan Washington Council of Governments, where he led the Anacostia Watershed Restoration Team. Currently, he is the founder and director of the Chesapeake Stormwater Network.
Conference Program
Designed with engineers, consultants, regulatory groups, municipal employees, watershed/stormwater program managers, and contractors in mind, Urban Water Management 2008 features a comprehensive conference program covering many of the issues faced by today's urban water professionals. Session topics include: BMPs, GIS/mapping, stormwater treatment and management, CSO control, low impact development, watershed management, monitoring, and hydraulic modeling.
In addition, an extended, panel-format 'megasession' delves into the critical topic of stormwater program funding, a subject that can often be a source both confusion and frustration. Serving on the panel are: Tony Bagwell, Senior Economist and Vice President, HDR Engineering Inc.; Pete Yakimowich, Senior Consultant Water Resources, Arcadis; Steve Veal, Principal, Carter & Burgess; and Allen Mullins, Vice President, PROS Consulting LLC.
New! Two-Day Short Course
Stormwater for the Practicing Engineer (and Scientist)
Dr. Gary R. Minton, PhD, PE
Wednesday, April 2, 12:30 p.m.
Urban Water Management is pleased to announce that Dr. Gary Minton will offer his short course, Stormwater for the Practicing Engineer (and Scientist), beginning April 2 at 12:30 p.m. at the Marriott and ending at 5:00 p.m. on April 3. Dr. Minton has held his well-received course at many locations in the United States and Canada since 2002. It is the only short course to thoroughly cover how treatment systems work: the basic mechanisms of pollutant removal and their relationship to our design criteria. Also covered are treatment systems used in LID, such as bioretention and manufactured systems.
Please note: Registration for the short course is separate from conference registration. For course details, syllabus, and registration form, go to www.stormwaterbook.com. A significant discount on the short course will be offered to those who also attend the Urban Water Management 2008 conference.
Exhibitor Showcase
On the exhibit floor, attendees will have an opportunity to check out some of the latest and greatest urban water technologies and network with industry peers. The following companies are exhibiting at Urban Water Management 2008.
BaySaver Technologies Inc.
Mount Airy, MD
800-229-7283
www.BaySaver.com
Booth 200
BaySaver Technologies' multilayered underground sand filtration system removes very fine sediment and nutrient pollutants from stormwater runoff at a flow rate of 30 GPM per cartridge. As stormwater makes its way through 43 square feet of surface area per cartridge, BayFilter removes more than 80% TSS (d50=23.2 microns) and greater than 50% of total phosphorous including dissolved phosphorus. It also boasts a 50% reduction of turbidity. The filter's unique hydrodynamic backwash self-cleansing component dislodges pollutants and restores the porosity of the media after every storm, contributing to efficient operation, extended maintenance intervals, and a long product lifespan. BayFilter's patented design has no moving parts and generates a true siphon effect. Each BayFilter® system is customized to assist specifying engineers, regulators, developers and contractors with regulatory compliance, limited space conditions, and installations in ecologically sensitive areas.
Brentwood Industries Inc.
Reading, PA
610-374-5109
www.brentwood-ind.com
Booth 301
Brentwood's new StormTank™ Stormwater Storage Modules are a high-void, strong, affordable alternative to crushed stone, concrete structures, or pipe chambers for subsurface stormwater detention or infiltration basins. They offer ample void space (97%) and are load-rated for use under parking lots, athletic fields, parks, etc. The entire StormTank Storage System is built on-site from 18" wide x 36" long top/bottom panels and side panels made of rugged, lightweight polypropylene and 2 3/8" diameter PVC columns (18"-36" lengths). Combinations of these three components create all the module configurations needed for a fully-functioning underground system. All components easily attach with a secure concentric pressure fit. No special equipment, tools, or bonding agents are needed.
CI Agent Solutions
Louisville, KY
502-267-0101
www.ciagent.com
Booth 207
CI Agent Solutions offers time-tested, versatile solutions to help utility companies meet federally mandated SPCC and stromwater runoff requirements in a simple, cost-effective manner.
CONTECH Stormwater Solutions
West Chester, OH
800-925-5240
www.contechstormwater.com
Booth 400
CONTECH Stormwater Solutions offers a comprehensive line of treatment and detention/retention technologies backed by a dedicated, knowledgeable team of experts. With independently verified test results, extensive field monitoring, and straightforward technical information, CONTECH Stormwater Solutions helps customers achieve their water quality goals by providing comprehensive stormwater treatment technologies that remove a variety of pollutants from urban runoff, including TSS, soluble heavy metals, oil and grease and total nutrients, with environmentally sound products specifically designed to meet national, state, and local regulations.
CrystalStream Technologies
Lawrenceville, GA
770-979-6516
www.crystalstream.com
Booth 101
The CrystalStream stormwater quality treatment system provides pollutant removal for post-construction applications across a wide range of pollutants and flows. This product has been tested through the EPA's ETV program. Pollutants captured include sediment, oil and other hydrocarbons, nitrogen and phosphorus, trash and debris, and many other associated pollutants. The CrystalStream unit is engineered site specific and applied to the needs of the civil design and the long-term goals of the stormwater program. The unit is installed with a CrystalStream representative on site and freight and crane services are included in the price. Additionally, ongoing maintenance can be quoted through the company's subsidiary Storm System Services to provide a complete package for the end user.
CUES Inc.
Orlando, FL
800-327-7791
www.cuesinc.com
Booth 501
The new K2 Series portable CCTV pipeline inspection system from CUES can be mounted in a wide range of vehicles, trailers, or used as a standalone system. It includes an ergonomic hand-held control that operates all CUES transporters and pan & tilt/zoom cameras. K2 Base Station features built-in diagnostics for the entire system, including the video cable. The portable K2 video cable reel features automatic payout to minimize cable drag on the self-propelled transporter/camera to maximize pull distance. Increased video cable reel capacity (1,200 ft.) maximizes distance for inspection runs. K2 Base Station can be mounted on the built-in docking port of the K2 reel or staged independently. It includes a built-in video overlay unit with programmable observation codes, alphanumeric titling, and on-screen footage display. K2 options include Granite XP software, DVD/digital recorders, and a collapsible heavy-duty reel handle to facilitate portability.
Filterra
Ashland, VA
866-349-3458
www.filterra.com
Booth 410
The Filterra® Stormwater Bioretention Filtration System harnesses the power of nature to capture, cycle and immobilize pollutants to treat urban runoff. The combination of landscape vegetation and specially designed filter media allows bacteria, metals, nutrients and TSS to be removed naturally. Filterra is well suited for the ultra-urban environment with high pollutant removal efficiencies as well as simple, safe and cost-effective maintenance. Because of its small footprint, the system is suitable for meeting the stormwater treatment needs of highly developed sites, new build and retrofit developments. This patented, adaptable system is an effective low impact development (LID) technique.
Freedom Plastics
Janesville, WI
800-356-9432
www.freedomplastics.com
Booth 402
Freedom Plastics was founded in 1976 in Janesville, WI, and has grown to become a leading PVC pipe manufacturer, with production facilities in Wisconsin, Florida, and Idaho. Freedom's product lines are used in sewer, water, irrigation, residential and commercial plumbing, water treatment, and industrial applications, as well as a variety of custom applications. All pipe and fittings products conform to ASTM standards and are certified by third-party agencies such as NSF and UL. Freedom is also certified to ISO 9001:2000 at its Janesville facility.
Fresh Creek Technologies Inc.
Cedar Grove, NJ
800-741-9486
www.freshcreek.com
Booth 311
The ChannelGuard™ System from Fresh Creek Technologies is an extension of the company's Netting Trash-Trap® product line. It is an engineered solution to capture trash and debris in large concrete drainage and discharge channels. The system spans the channel and collects waterborne trash in disposable nets. The company also offers the TrashMaster™ Net Capture System for low-flow applications. Delivered to the site complete and ready to install, the poly/fiberglass roto-molded unit weighs 750 pounds and can be moved by on-site equipment. The compact unit (8'L x 3.5'W x 3.5'H) can handle pipe sizes up to 24" and flow rates up to 5 cfs. The unit can be buried to 10' deep using access port extensions.
Great Escape Commercial Contracting
Kiowa, CO
720-468-3452
www.greatescapecommercial.com
Booth 201
Hach Environmental
Loveland, CO
800-949-3766
www.hachenvironmental.com
Booth 308
Hach Environmental provides integrated, turnkey solutions for water quality, water level, and precipitation monitoring. The combination of Hach, Hydrolab, and OTT resources enhances the company's development capabilities for environmental water quality and water quantity monitoring data. Hach Environmental global sales and support network is capable of providing services worldwide.
HDR Inc.
Omaha, NE
800-366-4411
www.hdrinc.com
Booth 309
Founded in 1917, architectural, engineering and consulting firm HDR provides practical, cost-effective solutions to today's water resources challenges. In cases where the human imprint has significantly altered natural physical and biological processes, HDR can work with clients and stakeholders to restore impaired areas. Project Types include: atmospheric science, coastal engineering and restoration, dams and hydraulic structures, ecosystem restoration, fisheries science and design, flood damage mitigation and control, sustainable watershed solutions, urban stormwater management and water quality consulting.
Hydro International
Portland, ME
207-756-6200
www.hydro-international.biz/us/index_us.php
Booth 305
Hydro International provides products that control and treat stormwater, wastewater and combined sewer overflows. Hydro's products are used by municipalities, water utility managers and private developers to control the quantity of runoff from wet-weather events and improve its quality. Hydro's products are used to reduce flooding; optimize the size of stormwater detention systems; remove solids and pollutants from stormwater and combined sewer overflows; and provide innovative, cost-effective solutions. Hydro provides a full range of stormwater equipment to control, store and treat stormwater runoff, featuring a wide array of detention, flow control and treatment solutions.
Imbrium Systems
Rockville, MD
888-279-8827
www.ImbriumSystems.com
Booth 409
Fine sediment removal inspired by nature: The Jellyfish™ fine sediment filter from Imbrium Systems provides integrated pretreatment and filtration of stormwater runoff in a single compact structure. Trash, oil, and coarse sediments are removed in the pretreatment stage, followed by removal of fine sediments and adsorbed pollutants in the filtration stage. The patent-pending Jellyfish system employs cartridges with unique, high surface area filtration tentacles to remove fine sediments while providing extraordinarily high hydraulic conductivity. Compared to conventional granular media filter cartridges, a typical Jellyfish cartridge has 3 times the flow capacity, 1/3 the footprint, and 1/5 the weight, with capability to remove greater than 80% of Sil-Co-Sil 106 – while using a lower operating head. A backwash feature cleans the tentacles of accumulated sediment and extends the cartridge service life, with maintenance typically performed on an annual basis. Compact, lightweight Jellyfish cartridges provide valuable advantages in excavation, installation, and maintenance.
Invisible Structures Inc.
Golden, CO
800-233-1510
www.invisiblestructures.com
Booth 209
Invisible Structures Inc. has been in the stormwater management business since 1982 with its porous paving systems Grasspave2 and Gravelpave2, ring and grid structures for grass and gravel drivable surfaces. Large roll sizes cover areas quickly while either protecting grass roots from compaction or containing small gravel to eliminate gravel migration.
ITT Flygt Corporation
Trumbull, CT
203-380-4700
www.flygtus.com
Booth 401
ITT Flygt Corporation is a designer, manufacturer and provider of heavy-duty electric submersible pumps and flow generating equipment. The company has an extensive line of both submersible and gasoline-driven pumps for emergency pumping needs, dewatering sites, flood control, stormwater management and wastewater pumping. Centrifugal and axial flow pumps are available from 1 hp through beyond 1,250 hp, 3" diameter through 64" diameter, and with capacities of up to 100,000 gallons per minute per pump unit. Also featured is The Optimum Pump station (TOP), a new pre-engineered and factory-built pump station product that is available in 4', 5' and 6' diameters for small to mid-range pumping situations.
Johnson Screens
New Brighton, MN
651-636-3900
www.johnsonscreens.com
Booth 404
Johnson Screens, a Weatherford company, provides of liquid/solid separation and direct media retention solutions. Products/services include: passive intake screens, which provide uninterrupted water withdrawal from lakes, rivers and oceans; water well screens, both stainless steel and PVC continuous slot; and progressing cavity pumps, which, although new to the Johnson Screens family, have been used as fluid transfer pumps for many years and are suitable for applications in a variety of industries such as municipal, food & beverage, pulp & paper, oil & gas, and many others.
Marsh-McBirney Inc.
Frederick, MD
800-368-2723
www.marsh-mcbirney.com
Booth 306
For over 35 years Marsh-McBirney has served engineers and professionals in the water and wastewater flow measuring field. Products include: sewer and open channel flow meters; portable flow meters; data delivery services; and full-pipe water flow meters.
Myron L Company
Carlsbad, CA
760-438-2021
www.myronl.com
Booth 414
Myron L's TechPro II instruments have all the functionality of the previous TechPro line but have been redesigned to include new and improved features with greater performance. The TP1, TPH1, and TH1 deliver the accurate, precise, repeatable results required in critical water quality parameter measurements of conductivity and TDS (TP1 and TPH1), pH (TPH1 and TH1) and temperature. All TechPro II models are waterproof, buoyant, and easy to use and calibrate. The rugged exterior protects internal electronics and fits comfortably in your hand. Lightweight and completely portable, these instruments are ideal for use in the field, while the highly stable circuitry gives you the results you need in the lab. All instruments are backed by a Two-Year Limited Warranty and lifetime service and
technical support.
OneRain
Longmont, CO
800-758-RAIN
www.OneRain.com
Booth 204
OneRain provides high-quality data and professional services to customers who need accurate rainfall information to make high-value decisions. With its vertical involvement in rainfall measurement, from gages through remote sensing and storm analysis, OneRain collects and distributes real-time and historical rainfall data. Products and services include: end-to-end design and implementation of hydrometeorological monitoring networks for urban and flash flooding, dam safety, stormwater and wastewater management; evaluation and modernization of existing systems; mission critical software and data services; real-time, gage-adjusted radar rainfall information with up to 2-hour forecast capability; high-quality analysis of historical storm events with up to 5-minute, 1 km resolution. OneRain's Contrail Web product, introduced in 2005, provides visualization of real-time and historical information from an environmental monitoring network via the Internet. Hosted within the company's secure enterprise network, users have instant access to information without the need to maintain specialized applications on dedicated servers. Version 2.3 will be available in Q1 2008.
Rinker Materials – Concrete Pipe Division
West Palm Beach, FL
www.rinker.com
Booth 405
Rinker Materials is headquartered in West Palm Beach, FL. The company produces heavy building materials with principal operations in Florida and Arizona, plus additional operations in twenty-nine states. Products manufactured by Rinker include crushed stone, cement, concrete, concrete block, concrete pipe and asphalt.
StormTrap
Morris, IL
1-87-STORMTRAP
www.StormTrap.com
Booth 100
StormTrap® is a high-quality, cost-effective precast stormwater detention system custom-made to meet each site's exact characteristics. The modular system is designed to maximize the total volume of water stored while minimizing the project's overall investment.
Stormwater Systems Inc.
Cleveland, GA
888-730-5819
www.stormwatersystems.com
Booth 500
Stormwater Systems Inc. offers innovative solutions for removing impurities from stormwater runoff and eliminating floating litter from surface waters. The company's products promote a systematic approach to cleaning stormwater and the surface waters affected by stormwater runoff. Stormwater Systems carefully reviews and selects products that represent the most effective solutions for cleaning stormwater and surface water bodies. These products are suitable for municipal, commercial, residential and industrial clients.
Urban Water Management Magazine/PennWell Corporation
Tulsa, OK
www.urbanwatermag.com
www.waterworld.com
www.pennwell.com
Booth 413
Urban Water Management is a quarterly supplement to PennWell Corporation's WaterWorld and Industrial WaterWorld magazines. It focuses specifically on the management, detention, control and treatment of natural waters and stormwater in the urban environment, and serves cities large and small as they continue to encounter the challenge of urban water management. PennWell is a highly diversified, business-to-business media company providing authoritative print and online publications, conferences and exhibitions, research, databases, online exchanges and information products to strategic global markets.
Ultraliner Inc.
Oxford, AL
256-831-5515
www.ultraliner.com
Booth 503
Ultraliner is a provider of rehabilitation solutions. The company's products offer a consistent modulus, consistent wall thickness, and consistent corrosion and abrasion resistance, thereby enabling long-term maintenance planning. Ultraliner specializes in: 3" to 24" PVC pipes; 6" to 120" HDPE pipes; trenchless lateral connections with electrofused HDPE inverted saddles; and structures such as manholes, lift stations, wet wells, box & open culverts, tunnels, tanks, digesters, and treatment plants.
Space is still available. For exhibit information, contact Event Sales Manager Katherine Casey at kcasey@pennwell.com.
For more detailed information or to register for Urban Water Management 2008, visit www.urbanwatermgt.com.