Stormwater Modeling Helps Meet City, State Requirements
In recent years, Anchorage, AK, has grown rapidly. Development has quickly filled in available space in the "Anchorage bowl," pushing the city up into the foothills.
Feb 1st, 2009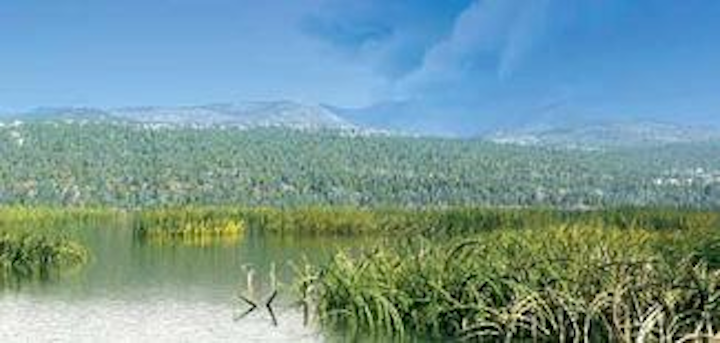 In recent years, Anchorage, AK, has grown rapidly. Development has quickly filled in available space in the "Anchorage bowl," pushing the city up into the foothills. There, mountain storm patterns differ from those in the rest of the city. Further compounding engineering challenges, city and state governments have established stringent stormwater requirements for new site developments.
TERRASAT, an Anchorage environmental consulting firm, assists developers in meeting municipal stormwater requirements for new site developments. In modeling subdivision runoff, the firm previously used stormwater software requiring additional manual calculations — a very tedious, error–prone approach.
In 2006, the company adopted StormNET by BOSS International. The system analyzes both simple and complex stormwater systems using a variety of hydrology methods and models, including water quality.
The ability to create complex models directly, using methods such as SWMM, TR–20, TR–55, Rational Method and others, gives the firm a faster and more complete way of determining and managing site development runoff and arriving at a more viable stormwater solution.
Fast Model Setup
Engineers can import AutoCAD and ArcGIS data and network components into the software. Paul Cartier, Project Environmental Scientist at TERRASAT, primarily uses ArcGIS, and found particular benefit in the ability to bring in attribute tables, saving him from having to manually enter those values again in the modeling software.
Engineers can move, add or delete any stormwater network element as needed. In response, anything connected to that element automatically moves with it.
The interface enables engineers to quickly define a stormwater network and model any scenario that might occur, continuously changing values until they reach an acceptable stormwater design. The graphical display shows horizontal plan plots, profile plots and time series plots, allowing engineers to see the impact of changes immediately.
Cartier found he saved a significant amount of time setting up models. He can now design 15 to 20 manholes or catch basins in the same amount of time he used to spend modeling one.
With the system's Rainfall Designer component, engineers select their location and the software provides the rainfall for the specified storm frequency, anywhere from one to 100 years, or they can enter their own rainfall amounts. Such refined modeling enhances the accuracy of the firm's completed design.
"Our previous modeling software couldn't accommodate multiple rain gauges," Cartier said. "We work in an area that spans three miles down slope and rain intensities change so much on the slope that we need those differing gauges to approximate rainfall."
For a recent hillside project, one of the firm's clients needed to reduce the amount of outflow off the property. Cartier used the software to determine the amount of flow that needed to be captured in infiltration trenches.
"We designed the trenches to reduce the surface water overflow off the property to increase groundwater infiltration and recharge down–gradient wetlands," Cartier said.
When stormwater models are complete, engineers can pull the data and images back into AutoCAD or ArcGIS for presentation to clients and government entities. With the system's reporting capabilities, engineers can pull up model results and include them in engineering report appendices, which helps clients and authorities understand the impact of the proposed development.
"It helps us make our case with the city and state," Cartier said. "With it, we can arrive at designs that meet their requirements for mitigating the developer's influences on the watershed."
About the Author
Chris E. Maeder, M.S, P.E., is president and CEO of BOSS International. He holds bachelor's and master's degrees in civil and environmental engineering from the University of Wisconsin, Madison.