Great Lakes awarded $570K grant for protection, restoration efforts
The University of Michigan Water Center awarded 12 research grants, totaling nearly $570,000, for Great Lakes restoration and protection efforts.
May 21st, 2013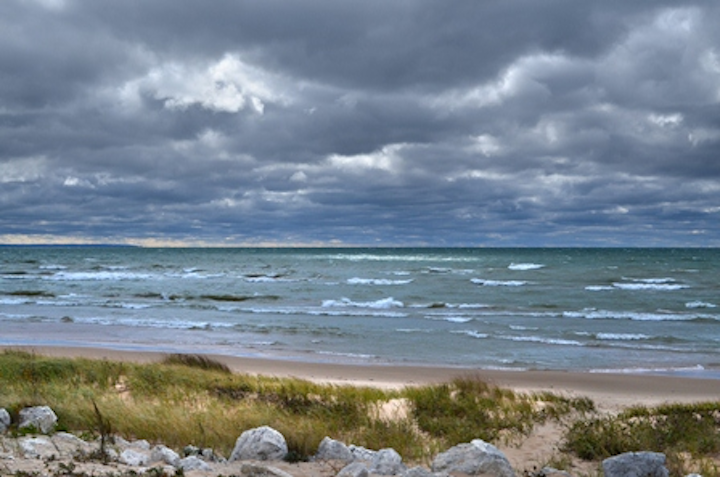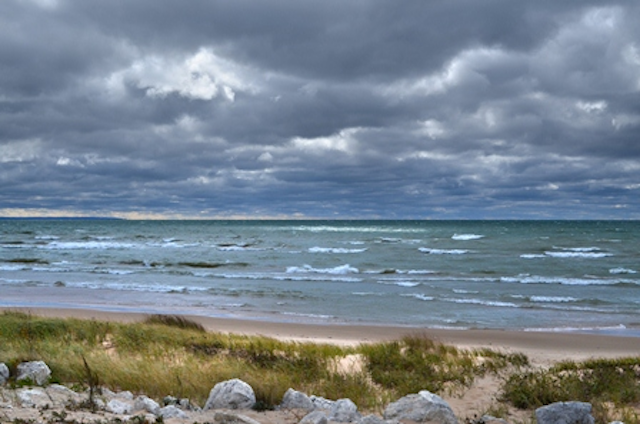 Lake Michigan, west of St. Ignace. Photo courtesy of Michigan Sea Grant.


ANN ARBOR, MI, May 21, 2013 -- The new University of Michigan Water Center awarded 12 research grants, totaling nearly $570,000, to support
Great Lakes
restoration and protection efforts.
The two-year grants of up to $50,000 will support diverse projects, including efforts to track the remediation of harmful algae blooms; assess the effectiveness of techniques to control non-native weedy plant invasions; study chromosomal damage in tree swallow nestlings; and monitor fish responses to restoration activities.
The grants were awarded to multidisciplinary teams led by researchers at universities across the Great Lakes region and beyond. Fifty-four proposals were submitted for the first round of Water Center research grants. A second round of larger grants, of up to $500,000 each, will be awarded later this year.
"These initial grants are to an exceptional few projects that really addressed our goals and clearly identified outcomes that matter to the region's
(water) resource management
community. They are going to fill key gaps in our restoration knowledge," said Water Center Director Allen Burton.
The $9 million U-M Water Center was formed in October with an initial focus on providing a solid scientific framework for more efficient and effective Great Lakes restoration. As a center of U-M's Graham Sustainability Institute, the Water Center was made possible by a $4.5 million, three-year grant from the Fred A. and Barbara M. Erb Family Foundation and additional funds from the university.
"The Erb Family Foundation is pleased to support the important work of U-M's new Water Center to demonstrate the effectiveness of investments in Great Lakes restoration," said foundation President John Erb. "The lakes are a unique and precious ecosystem that we must steward for the benefit of current and future generations."
During its first three years, the center will focus on identifying and filling critical science gaps in the four focus areas of the federal Great Lakes Restoration Initiative: removing toxic contamination and restoring regions of environmental degradation known as areas of concern; combating invasive species; protecting and restoring wildlife and their habitats; and ridding nearshore waters of
polluted runoff
.
In selecting the first 12 grants, special emphasis was given to proposals that integrated one or more GLRI focus areas or that evaluated the potential effects of climate change on Great Lakes restoration efforts. In all cases, the U-M funding will be used to support existing restoration and protection efforts in the Great Lakes, not to establish new projects.
"Our goal is to provide that additional boost to existing restoration projects that will enable them to conduct an analysis of their outcomes that can demonstrate the value of a particular method or approach," said Water Center Deputy Director Jennifer Read. "We don't often have the necessary resources to do this kind of synthesis, and it's key to understanding what we're doing right and what we need to tweak."
The Great Lakes hold 20 percent of the world's surface
freshwater
. The region includes 10,000 miles of coastline and numerous globally rare plant and animal species. In addition, the Great Lakes support a wide range of recreational and economic activities, including vibrant tourism and a sport fishery industry that contributes $4 billion to the economy.
###