Taking Water Lessons from the Asia-Pacific Comeback Kings
Necessity is the mother of invention. Regrettably, and too often, work within the water sector is more about resolving a crisis rather than preventing it.
Jan 1st, 2011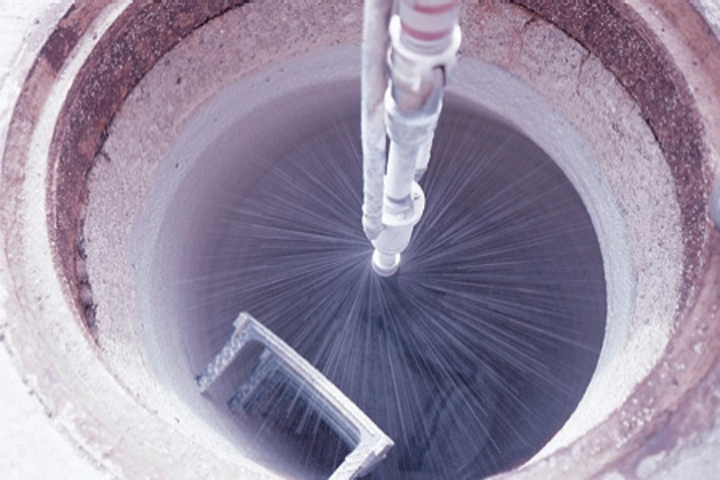 Having successfully emerged from unpredictable weather patterns and water shortages over the years, countries across the Asia Pacific Region are now leading the way when it comes to sustainable water supply. What can other countries learn from Hong Kong, Singapore and Australia? Eamonn Kelly and Alan Man say that integrated planning is key to the region's future growth.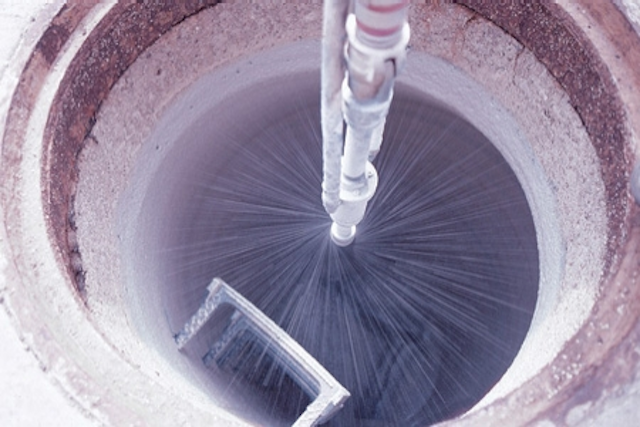 The Bundamba Advanced Water Treatment Plant in South East Queensland is part of the largest recycled water project in the Southern Hemisphere.Photo credit: WaterSecure
Necessity is the mother of invention. Regrettably, and too often, work within the water sector is more about resolving a crisis rather than preventing it. Asia Pacific is under pressure today. This incredibly diverse region – economically, socially and geographically – is united by a number of underlying factors that will shape its growth for the next decade.
The Asian Development Bank (ADB) says that "developing Asia" - comprising several countries including Malaysia, China, Thailand and Vietnam - will account for close to two thirds of the world economy in 2030, almost doubling the current 34% share of the region in 2009.
However, there is a clear infrastructure deficit, estimated to require a minimum of US$8 trillion over ten years. This deficit is set alongside the constraints of climate change and scarce natural resources common to many countries – whether the economies are developing or developed.
Lessons from Hong Kong
Hong Kong serves as an important case study for many countries throughout the region. Like many cities along Vietnam's or China's coast today, past migration swelled the city's population and transformed Asia's barren rock into a prospering economic hub.
Parallel to this phenomenal growth is a story of Hong Kong's constant search for and preservation of water. Hong Kong does not have enough natural fresh water resources within its boundaries to supply its needs. Lessons learnt from a serious drought in 1928 ensured Hong Kong admirably kept pace with the city's rapid development through a steady stream of major schemes. These helped supply all outlying areas of Hong Kong with tap water by the early 1970s. Ultimately, however, this infrastructure was severely tested by the harsh realities of unpredictable weather patterns when Hong Kong faced another severe water shortage between 1963-64. The challenges of providing a sustainable water supply in Hong Kong came into clear focus.
What followed initially was a set of incredibly innovative solutions, embracing the newest technologies available. The world's first ever reservoirs carved from the sea were engineered and complete in the 1970s in Hong Kong – Plover Cove Scheme and High Island Water Supply Scheme. Colossal engineering works, they still serve the people of Hong Kong as vital elements of the water supply infrastructure. Less permanent and costly was the Lok On Pai Desalter.
For its time, Lok On Pai was the world's largest thermal desalination plant with a treatment capacity of more than 270,000 cubic metre of water per day. Playing an invaluable role in the 1970s, the realities of steeply rising energy costs resulting from the Iran and Iraq war led to its closure in 1982.
Alternative water sources were in place thanks to a sustainable, long-term view adopted by the Hong Kong government. The dual supply system whereby seawater is used as an alternative source for flushing was introduced. Negotiations between Hong Kong and mainland China also came to fruition with a historic water supply agreement struck in 1965. Still to this day 70-80% of Hong Kong's raw water is supplied via a dedicated aqueduct from Dongjiang in mainland China.
Overcoming perceptions and long-term planning
What does this history lesson mean for Asia Pacific today and in particular countries that are fast developing their water infrastructure as their urban centres continue to expand? It provides hope. Hope that many challenges we face can be overcome if our policy makers and public utilities around the region plan with a long-term view in mind.
Sometimes acceptance of this mindset is borne out of crisis. Take Australia, for example. WaterSecure's recent Western Corridor Recycled Water Scheme in South East Queensland is a great example of embracing technology on a large scale.
In 2005 South East Queensland was in the grip of the worst drought in the state's recorded history. At the same time, the region continued to experience the fastest population growth in the country. South East Queensland desperately required new sources of water, and new ways of thinking and water management. Arguably it was this crisis point that paved the way for the implementation of what is the largest recycled water recycling scheme in the Southern Hemisphere.
The Queensland government, facing a crisis, has to be commended for working in collaboration with various levels of government and in partnership with the private sector to deliver the South East Queensland Water Grid – a long-term and sustainable water supply response. Water is transported from areas of water surplus to areas facing a shortfall via 450km of pipelines. This makes use of new high-end sources of water including the Gold Coast Desalination Plant and the Western Corridor Recycled Water Scheme.
Super Singapore
And let's not forget Singapore. The country is also a shining example of where new sources of water such as desalination and NEWater (Singapore's brand of ultra-clean, high-grade reclaimed water) also play a key component of a diversified, innovative and integrated water portfolio.
Like Hong Kong, Singapore also imports water from its neighbour to supplement its water supply which is constrained by little land to collect rainwater and no natural aquifers. However, the country is moving toward water self-sufficiency and the fruits of its labour regularly come on stream whether through new desalination and NEWater plants, or new advanced additions to the country's catchment area.
Most recent was the commissioning of the Marina Reservoir in late November – an incredible city reservoir and a vision of the Minister Mentor Lee Kuan Yew that dates some 20 years. The new reservoir itself can meet about 10% of Singapore's water needs. Remarkably, PUB plans to eventually turn 90% of Singapore into catchment areas in the future by tapping into smaller rivers and streams around the island, using variable salinity plant technology, an integration of desalination and NEWater treatment processes.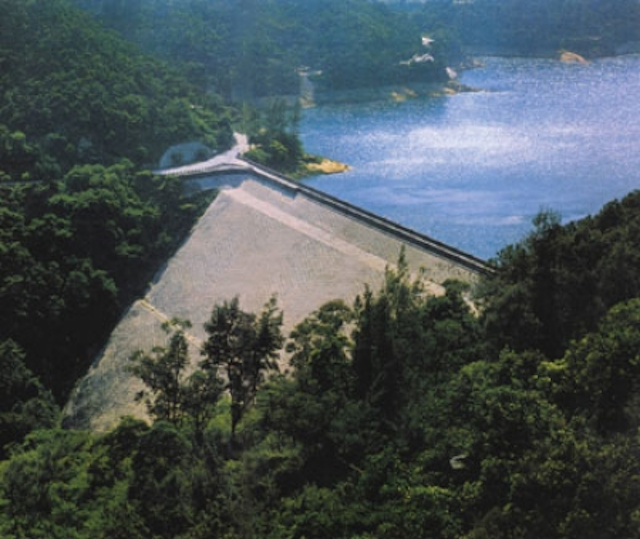 The Shing Mun Reservoir in Hong Kong
Water efficiency is often the most important challenge for countries in Asia Pacific to address. Water stresses are prevalent and daunting – Bangladesh, China, Cambodia, India, Nepal, Pakistan, Philippines and Vietnam have all been documented at or near water stress conditions. Large scale reuse plants or desalination plants may not be the right solution for these countries at this time as often they warrant more basic solutions.
Asia Pacific's Opportunity
Private investment into the Asia Pacific water industry is expected to increase significantly in the coming years as there's room for growth. Private sector investment currently accounts for around 15% of investments into the infrastructure industry compared with a global average of about 30%.
As well as strengthening existing legal and regulatory frameworks to attract more private investors and finance from funds and institutional investors, there is also an opportunity to channel Asian savings to help fund infrastructure programmes.
Asian Innovation: Hong Kong sets the Reservoir Standard
Plover Cove Reservoir, complete 1973
Plover Cove is the first example of a rapid and large-scale conversion of a coastal inlet into a freshwater reservoir anyway in the world. The novel scheme impounded approximately 500 hectares of saltwater by constructing a two kilometre long dam and a series of smaller dams. The main dam is 44 metres in height (at its maximum) and founded 28 metres below sea level. The corewall trench is equally enormous: 210 metres wide. Five pumping stations and tunnels through 37 kilometres of rock (in some place more than nine metres in diameter) were also constructed. A complex system of catchwaters, dropshafts and tunnels collected mountain runoff, delivering it via a new reservoir created by construction of the Lower Shing Mun dam, into Plover Cove. The completed project trebled Hong Kong's freshwater reserves and broke a routine of drastic supply restrictions during the winter months.
High Island Reservoir, complete 1978
The High Island Reservoir is regarded as one of the "10 Engineering Wonders in Hong Kong," by the Hong Kong Institute of Engineers and will appear on the new Hong Kong 500 dollar note in early 2011. The principal engineering works included the building of two main dams, closing off the eastern and western entrances of the Kon Mun Strait, to create an artificial lake. The East Dam is 1,593 feet long and 348 feet high and faces the Pacific Ocean. The West Dam faces the inner sea of Rocky Harbour and is 2,470 feet long and 333 feet high. The construction of the two dams was a complicated process, as two cofferdams had to be constructed at each of the sites before the main dams could be built. Once complete, seawater was pumped out so that fresh water could be stored in the lake. The reservoir has a storage capacity of 281 million cubic metres and increased Hong Kong's total capacity to 586 million cubic metres at the time. The reservoir continues to be an invaluable raw water source in Hong Kong. The east main cofferdam is protected by more than 7,000 dolosses, each weighing 25 tonnes to stop the pounding ocean waves. Today these impressive features also help bill the High Island Reservoir as a major weekend attraction for families.
In sharp contrast to debt-laden European countries, for example, gross domestic savings in emerging Asia reached close to US$4 trillion in 2009. In November, the World Bank along with Singapore established the Infrastructure Finance Centre of Excellence to assist regional governments in their efforts to tap private capital for infrastructure.
The big question is whether economies around Asia Pacific will invest in sustainable water and infrastructure programmes? Whether starting from a low base or more advanced environments such as Singapore, there is a great opportunity for water utilities in Asia Pacific to embody the tenants of sustainable planning, whether through an adherence to whole of life cycle costs or the implications of the nexus of energy and water. Climate change will only add to the current water pressures being faced and now more than ever the opportunity is for Asia Pacific to get it right. WWi
References:
1The Asia Water Watch 2015 - a joint study by the ADB, WHO, UNDP and UNESCAP
Author's note: Eamonn Kelly and Alan Man are managing directors and vice presidents of Black & Veatch's South and North Asia Pacific water business. Black & Veatch, through it or its predecessor, Binnie & Partners, have operated in Asia since 1922.
More Water & WasteWater International Current Issue Articles
More Water & WasteWater International Archives Issue Articles