Water Briefs
News from the nation.
Jun 1st, 2016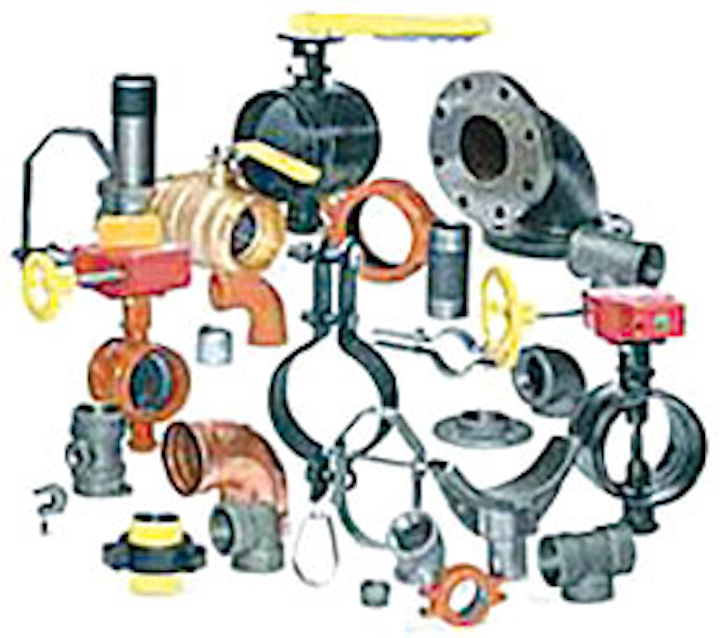 Mueller Water Products names new president of Anvil
Mueller Water Products Inc. announced that Patrick M. Donovan has been named president of Anvil International, a subsidiary of Mueller Water Products and domestic manufacturer of piping system components with applications in commercial, industrial, mechanical, fire protection and oil & gas end markets.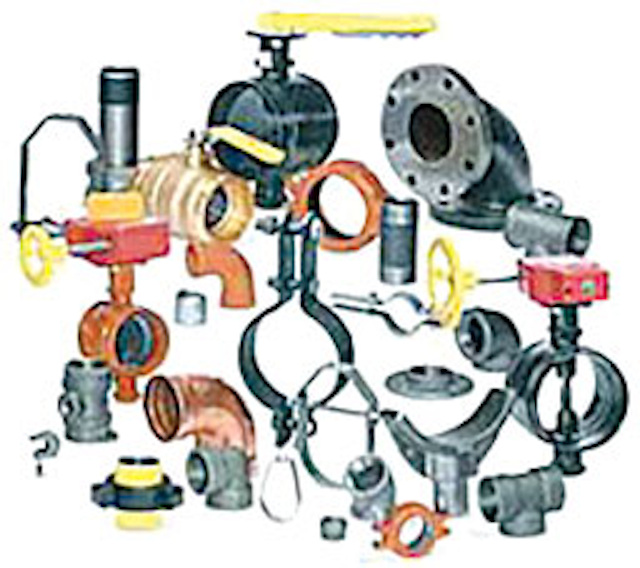 Donovan will report to Gregory E. Hyland, chairman, president and CEO of Mueller Water Products. Donovan succeeds Thomas E. Fish.
FilterBoxx awarded camp wastewater project in Texas
FilterBoxx Water Solutions Inc. has been awarded a wastewater treatment project by a major U.S. oil & gas company in Texas. The FilterBoxx team is supporting the client through an expansion of its workforce camp where the population is expected to more than double.
The camp is currently equipped with a septic system and drain field, which will be too small when the camp expands. The RemoteBoxx unit will provide a seamless transition for the client to accommodate the increased capacity. FilterBoxx will submit an application to TCEQ for a discharge permit as part of the scope of supply of the system.
Water efficiency on tap for Seismic Brewing
Cambrian Innovation, provider of distributed water and wastewater solutions for industrial producers, announced a partnership with a new Sonoma County brewery, Seismic Brewing Company. The brewery is in the midst of constructing a state-of-the-art brewery in Santa Rosa, Calif., where an onsite EcoVolt Mini will convert spent brewing water into reusable water in one simple container.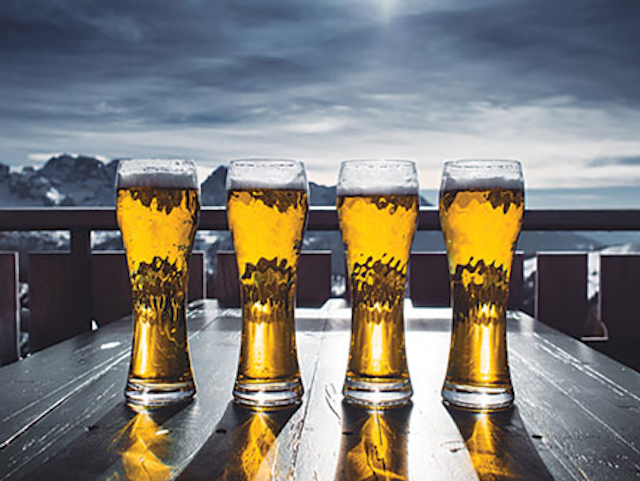 The EcoVolt solution will allow Seismic to reuse water by completely removing contaminants and solids from the spent brewing water. While none of the recycled water will enter the final product, it will be used for numerous industrial processes in the brewery. At full capacity, the system will produce over 10,000 therms of clean heat per year, eliminating over 53 metric tons of CO2 per year, the equivalent of planting over 45 acres of trees every year. This installation will support Seismic's planned expansion to 25,000 barrels of beer per year by 2018.
Siemens to implement energy, water conservation projects in two Kentucky prisons
Siemens has been awarded a $38.6M contract by the Federal Bureau of Prisons (BoP) to implement a comprehensive set of energy and water conservation measures at two correctional facilities in eastern Kentucky: the Federal Correctional Institution (FCI) in Ashland and the Federal Medical Center (FMC) in Lexington, both minimum security facilities.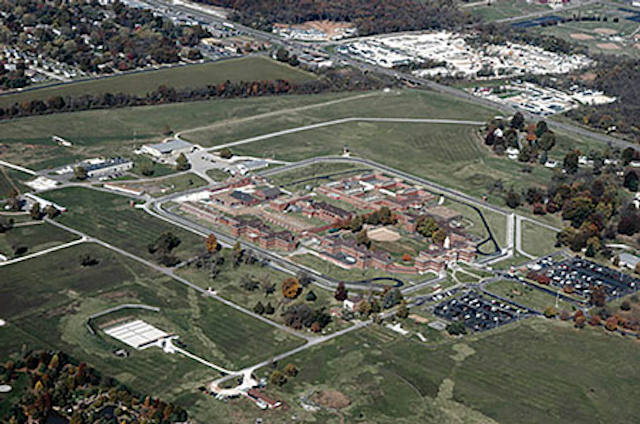 Federal Medical Center in Lexington, Ky.
Siemens will implement 44 individual projects that will bring modern energy and water savings equipment and building automation systems into facilities that date to the 1930s and 1940s. Conservation measures include replacing major heating, ventilation, and air conditioning (HVAC) systems and upgrading lighting and water infrastructure. Perhaps most significant, Siemens will replace the steam facility at the Lexington site with a modern high-efficiency facility outside the security fence. Repositioning the steam plant outside the security fence greatly simplifies its construction and long-term maintenance and reduces the overall cost of operation.
In addition to helping to meet mandates to improve the sustainability of federal buildings, Siemens will install technologies that will require less maintenance and, therefore, lower life-cycle costs. Modern LED lighting, modern building automation systems, low-flow sink and shower fixtures, high-efficiency refrigeration systems for kitchen facilities, modern roof-top HVAC systems and laundry water recycling systems will anchor the projects at both locations.
EPA reaches settlement with Acme Foundry for industrial stormwater violations
EPA has reached an administrative settlement with Acme Foundry Inc., of Coffeyville, Kans., to resolve industrial stormwater violations under the Clean Water Act. Under the settlement, Acme Foundry must comply with its industrial stormwater permit, pay a penalty of $28,975, and implement a Supplemental Environmental Project (SEP).
EPA investigations in March 2015 found that the company failed to comply with its industrial stormwater permit due to unauthorized discharges containing pollutants. According to EPA, the company also failed to develop and update an adequate stormwater pollution prevention plan, implement best management practices to reduce the amount of pollutants in stormwater, perform facility inspections, conduct annual comprehensive site compliance evaluations, conduct visual stormwater monitoring, and conduct employee training.
Under a previously issued administrative compliance order, Acme Foundry is addressing each of the violations, and will install and maintain structural and non-structural controls to bring the facility into compliance with its industrial stormwater permit.
CORTEC expands, relocates Cortec Manifold Systems (CMS) manufacturing facility
CORTEC, manufacturer of high quality API compact ball valves and manifolds, has expanded its CORTEC Manifold Systems (CMS) Lafayette manufacturing facility and relocated to new premises in Port Allen, La.
The 55,000 square-foot facility is equipped with specialized machinery capable of manufacturing high pressure metal-seated ball valves and testing equipment designed for severe service applications. The location has capacity for 35 employees, but additional acreage and building plans are in place to expand and accommodate four times that number, which will support continued growth and expansion over the next several years.
DeLancey Davis named to Hydraulic Institute's Board of Directors
DeLancey Davis, Franklin Electric Vice President and President of North America Water Systems, has been appointed to the Hydraulic Institute's 2016-2019 Board of Directors. The Board is primarily responsible for guiding the strategic direction and defining the organizational priorities for the Hydraulic Institute, the global authority on pumps and pumping systems.
"It's an honor to represent Franklin Electric as part of the Hydraulic Institute's Board of Directors," said Davis. "As the largest association of pump industry manufacturers in North America, we have some lofty, yet achievable goals. I look forward to collaborating with the HI board in addressing critical issues confronting the industry."
Cambrian Innovation announces pilot of self-powered water treatment system with U.S. Army
Cambrian Innovation, provider of advanced biotechnology products for water and energy management, announced a partnership with the U.S. Army to demonstrate BioVolt™, a self-powered wastewater treatment system. The system treats wastewater with zero electrical input from the grid for aeration. The demonstrator test at the Carderock Division of the Naval Surface Warfare Center in Maryland is evaluating the system for application at forward operating bases (FOBs) and other off-grid locations.
Construction of Eagle Ford water gathering system begins
EVX Midstream Partners has entered into a definitive agreement to build a produced water gathering system in the Eagle Ford oil window. The gathering system and surrounding facilities will be underpinned by a fee-based, 15-year agreement that includes a 72,000-acre dedication in La Salle, Frio, and Atascosa Counties, Texas. Construction of the system will begin in May and is expected to be placed into service in the fourth quarter of 2016. EVX is currently evaluating multiple expansion opportunities for the water system, as well as potential crude oil and natural gas projects, to provide midstream solutions and cost savings to area producers.
Bayhorse Silver to install closed-loop mine water treatment system
Bayhorse Silver Inc. has reached an Agreement with GreenHawk™ Global Corporation to install a closed-loop mine water treatment pilot plant using the patented SOLO Processing System at the Bayhorse Silver Mine near Ontario, Ore., where underground work is ongoing.
Bayhorse is marrying mining with technology to minimize mineral processing and upgrading costs and will use the SOLO technology in a closed-loop system in conjunction with Dense Media and Ore-Sorting upgrading systems. The SOLO System is a potentially cost-effective and environmentally friendly method enabling recovery of additional silver values.
Ovivo to supply intake screening plants for East Coast pumping station
A contract to supply two complete intake screening plants for a pumping station on the East Coast of the United States was awarded to Ovivo's Energy group. Through its heritage brand Brackett Green, Ovivo will supply equipment which complies with the requirements of the Environmental Protection Agency Clean Water Act 316 (b) standard of 0.5-foot-per-second velocity through the water intake traveling screens. Ovivo will also provide a fish return system to allow fish to be collected and safely returned back to the water source. The delivery of the project is scheduled for the second quarter of fiscal 2018.
Naval Station Norfolk signs Boiler Water contract with Evoqua
Evoqua Water Technologies has been awarded a five-year contract to provide mobile equipment to produce deionized boiler feed water for ships docking at Norfolk Naval Station in Norfolk, Vir. Norfolk is the world's largest naval station, housing the largest concentration of U.S. Navy forces.
Norfolk Naval Station awarded Evoqua the contract over an incumbent supplier. Decision factors included the Navy's need for consistently high water quality and Evoqua's proven performance as a key supplier of nuclear water purification services at the nearby Norfolk Naval Shipyard.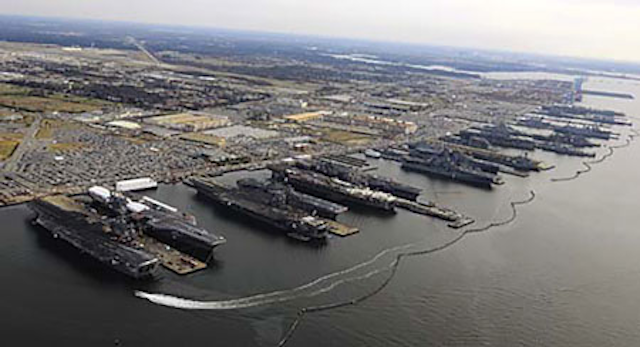 The contract includes six custom-designed Mobile Deionization (DI) units, systems management, transportation services, performance reporting via Evoqua's Link2Site remote information systems, and off-site resin regeneration services. In addition, Evoqua transportation specialists will be available to move the equipment into place and off-site as needed.
The six Evoqua Mobile DI units are designed and built to the Navy's specifications. Key design elements include 150,000-gallon capacity on a compact footprint to meet the Navy's need for maneuverability in the shipyard. Built on trailer chassis, the mobile units can be positioned on the docks to service military and civilian ships in port. When the resin is exhausted, Evoqua drivers transport to Evoqua's nearby regeneration facility in Richmond, Va., eliminating the handling of hazardous chemicals and waste at the Navy yard.
Desalitech hires membrane expert Jantje Johnson
Desalitech announced that Jantje Johnson has joined its growing team. Johnson is well recognized for her industry knowledge in water and wastewater treatment. Most recently, Johnson was acting Founder and Principal of OrangeBoat, a technical consulting firm for membrane-based water treatment applications.
As a business development director, Johnson will support Desalitech's corporate and municipal partners requiring industrial water treatment and reuse systems and services.
Over the course of Johnson's career, she has developed and launched a proprietary web-based tool to optimize reverse osmosis operations and has been recognized as an expert in reverse osmosis.
Majestic C Team, EPA reach settlement on Clean Water Act Violations at Omaha construction site
The EPA has reached a proposed settlement of Clean Water Act violations by the Majestic C Team LLC, owner and operator of the Majestic Pointe residential construction site in Omaha, Neb. As part of the settlement, the company has agreed to pay a cash penalty of $10,750 and perform a Supplemental Environmental Project (SEP) at a projected cost of $42,500.
An EPA inspection, conducted in November 2015, determined that Majestic C Team LLC violated the terms of its National Pollutant Discharge Elimination System (NPDES) stormwater permit issued by the State of Nebraska. The NPDES permitting program in Nebraska requires controls be in place to reduce stormwater runoff and prevent stormwater from coming into contact with pollutants. Inspections indicated significant amounts of sediment leaving the site and discharging into an unnamed tributary of Big Papillion Creek, which is currently on Nebraska's list of impaired waters for bacteria.
Majestic C Team LLC NPDES permit violations observed during the EPA inspection included: failure to properly operate and maintain best management practices at the site and failure to ensure that discharges from the site do not contribute to an excursion of water quality standards. An administrative compliance order was issued to the company to correct these violations and come into compliance with its permit.
In addition to the $10,750 cash penalty, Majestic C Team LLC has agreed to perform a Supplemental Environmental Project. The project includes the construction of a water quality swale adjacent to the existing water detention basin. The swale is designed to reduce the velocity of, and pollutants in, the stormwater leaving the site and discharging into a stormwater retention basin.
A.W. Chesterton Co. appoints new president and CEO
A.W. Chesterton has appointed Andrew W. Chesterton, formerly executive vice president and chairman of the board, the company's new president and CEO. He succeeds Brian O'Donnell, a longtime Chesterton executive, who will serve as a senior advisor on a variety of projects through the end of the year.
Andrew Chesterton honed his skills through hands-on experience at the company, beginning his career in customer service after earning a Bachelor of Science degree from Duke University and an MBA from Babson College. In an effort to learn every aspect of the business, Chesterton took on many different roles during his 29-year tenure, including roles in sales, information technology and business strategy.