New Literature
A compilation of print and digital information resources for the industrial water market.
Oct 1st, 2012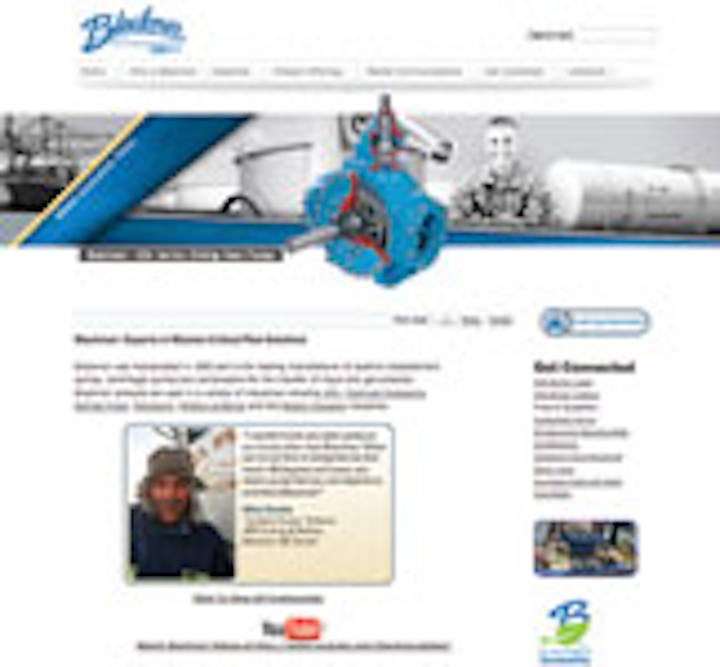 Steam system management
Spirax Sarco, which provides products for steam system management, has launched a social media campaign which includes Twitter, YouTube, and Pinterest. The company will be keeping its followers up to date with the latest industry news and energy saving ideas. Staff have already started by tweeting pertinent information to their followers, such as technical tips and training information (http://www.twitter.com/spiraxsarco_USA). The company has also created a YouTube Channel featuring a growing video library that will be used to introduce products and technical information to prospects: http://www.youtube.com/user/SpiraxSarcoUSA . Spirax Sarco Inc.www.spiraxsarco.com/us
UV guidelines
The National Water Research Institute has published the third edition of its Ultraviolet Disinfection Guidelines for Drinking Water and Water Reuse. The guidelines are designed to provide regulatory agencies and water and wastewater utilities with a common basis for evaluating and implementing ultraviolet (UV) disinfection. The UV Guidelines were originally prepared in 2000. Revisions in the Third Edition of the UV Guidelines reflect experience gained from the application of the guidelines over the years. National Water Research Institutewww.nwri-usa.org/uvguidelines.htm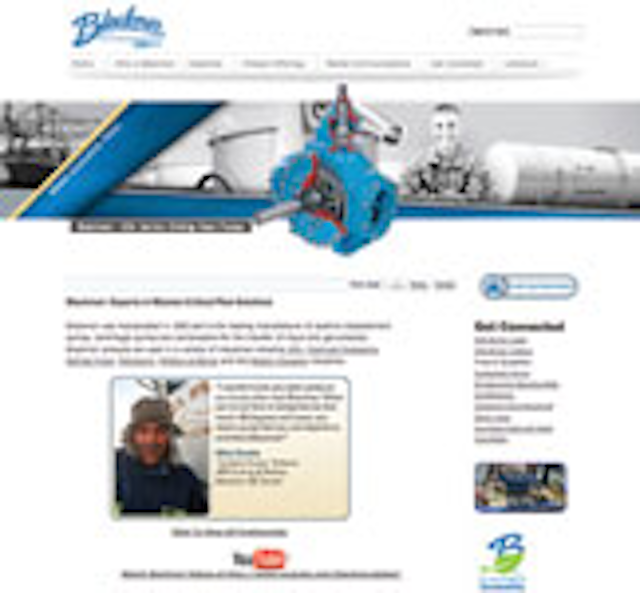 Pumping systems
Blackmer® has redesigned its website and created a new Corporate Brochure. The debut of these new marketing tools has been designed to coincide with the rollout of the Pump Solutions Group's (PSG®) new "One Company-One Customer" campaign. The redesigned website includes a new brand style. The new look demonstrates that Blackmer, along with all of PSG's operating companies, has made a commitment to one common voice and image while still maintaining its individual brand integrity. Blackmerwww.blackmer.com
Speed reducers
Sumitomo offers a variety of white papers targeting water and wastewater treatment applications, primarily focused on gearboxes used in mixing and aeration applications. When upgrading or installing a new mixer application in a water treatment facility, one of the critical components is the speed reducer, which is installed between the motor and the impeller shaft. The speed reducer, also referred to as the gearbox or torque increaser, plays many important roles in the application simultaneously, including the role to support the mixer impeller shaft. Sumitomo Drive Technologieswww.smcyclo.com/whitepapers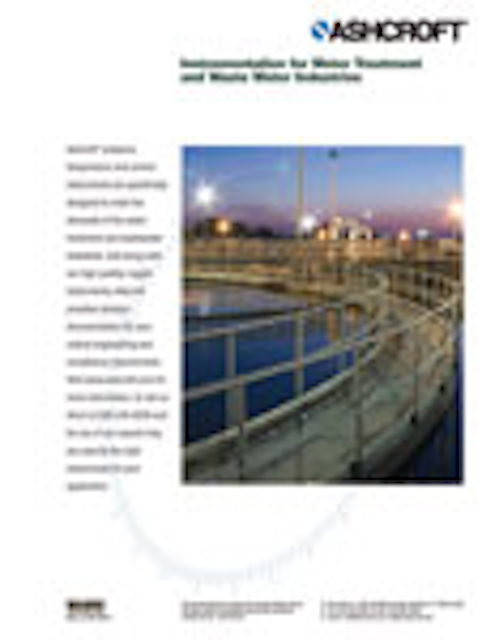 Pressure, temperature instruments
Ashcroft has created a product guide covering pressure and temperature instrumentation specifically for the water treatment and wastewater industries. Based on decades of application engineering experience, this bulletin will help lead users to the most relevant pressure and temperature measurement devices for their installations. The guide includes information about Ashcroft® pressure gauges, switches, transmitters, digital indicators and isolators as well as gas and bimetal thermometers and thermowells. Ashcroft Inc.www.ashcroft.com
Electromagnetic drives
Drive Source International has announced the go-live of the company's expanded website. The site was developed in part due to growing interest among water and wastewater operations professionals for adjustable speed drive pump control technology alternatives, and specifically Eddy Current electromagnetic drive options. The new site features testimonials, technology videos and fact based information on drive options. It also presents advanced digital control options for both retrofit and new Dynamatic drive installations, along with factory-original parts and repair services available. Drive Source Internationalwww.dynamatic.com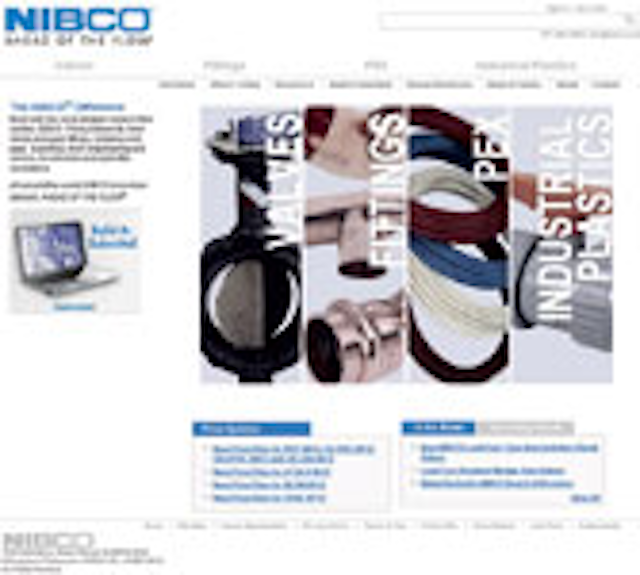 Valves, fittings
NIBCO has redesigned its website to include more product specifications and images for its line of valves, fittings, PEX and industrial plastics. Time-saving features allow visitors to log-in to manage their profile, register for product and price sheet notifications, order literature, and access a newly customized Build-A-Submittal tool. Specially designed for the architectural, engineering and construction (AEC) community, Build-A-Submittal allows specifying engineers and mechanical contractors to create, access, select, edit and package submittal documents. Users create an account and manage their own projects and submittals. NIBCO Inc.www.nibco.com.
Arc flash safety
Turck has developed a white paper on Minimizing Arc Flash Exposure in Industrial Applications. It is available for download at the company's website. Providing useful information on arc flash hazards, including risks, consequences and causes, the white paper assists readers in protecting against arc flash exposure in their industrial applications. The paper defines arc flash, details the risks, consequences and causes associated with arc flash, and provides a solution to minimize arc flash exposure.
Turck Inc.www.askturck.com
Root control products
Sewer Sciences has developed EPA-registered products that control root growth in sewer systems without compromising wastewater treatment facilities, the environment, or local communities. The company has also consulted with the U.S. EPA to create training manuals for instructing and certifying root-control applicators in proper application techniques. The company recently launched a reference website for sewer-system managers and consultants. Through primary-source documentation, the site addresses recent U.S. EPA actions that impact the use of root-control chemicals. Sewer Sciences, Inc.www.rootcontrolfacts.com