First closed-loop car wash installed in U.S. Embassy to Iraq
A closed-loop vehicle washing system designed for semi-permanent installations is being installed in the U.S. Embassy to Iraq in Baghdad.
Feb 14th, 2014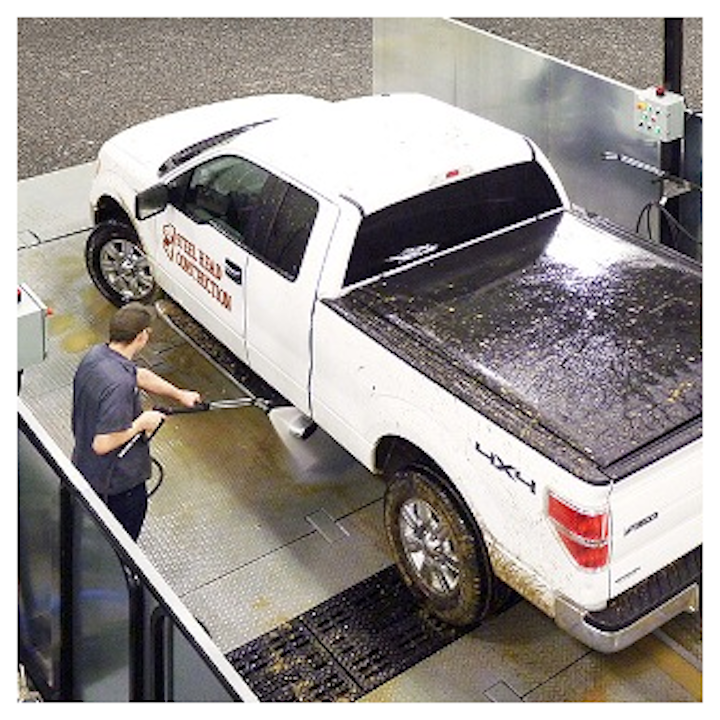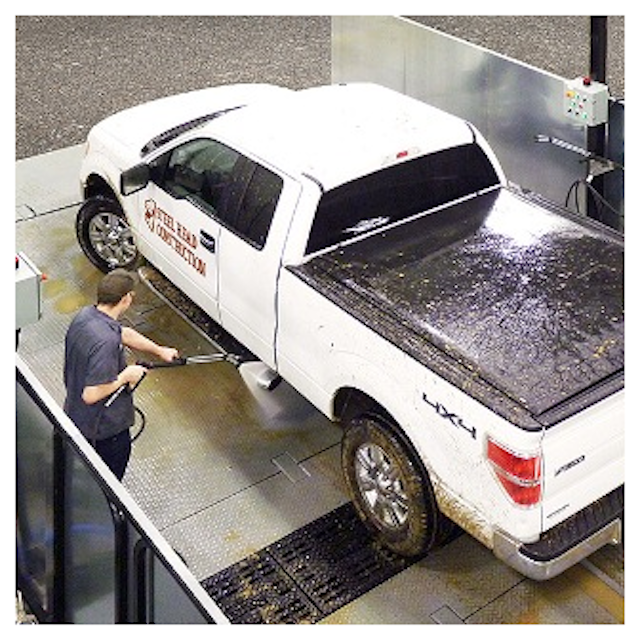 Riveer CamelRack (Photo credit: Riveer/eNR Services)
SOUTH HAVEN, MI, Feb. 14, 2014 -- A
closed-loop
vehicle washing system designed for semi-permanent installations is being installed in the United States Embassy to Iraq in Baghdad.
Launched by Riveer, a provider in engineered
wash-water recovery
systems, CamelRack filters and recycles wash-water for indefinite periods of time without intervention, separating dirt and oils, while freshening the water for reuse by injecting ozone.
The CamelRack marks Riveer's entry into what could be considered the environmental car wash market. Whereas handwashing a car uses an estimated 160 gallons of water, Camel Rack reduces water use by 95 percent.
Riveer-engineered wash-water recovery systems are typically specified for heavy construction vehicles, oil and gas operations, military retrograde, and municipal truck maintenance. Automatic soap injection and separate
freshwater
rinse features will allow the staff to keep their vehicles clean using minimal water.
Because of the exceptionally dusty environment, the CamelRack has a built-in mud conveyor to automatically drag mud and debris out of the rack and into a hopper for easy disposal in addition to the RTS 3000
filtration
system. The water-recycling equipment is housed in a climate-controlled ISO enclosure with HVAC, insulated aluminum walls, automatic lights, and secondary containment to combat the arid atmosphere.
"There is an increasing demand for closed-loop car washes as issues regarding fresh water, groundwater pollution and the spread of noxious weeds gain more attention," said Matt Petter, president of Riveer. "The needs of the U.S. Embassy in Iraq are really no different than an equipment company in Arizona, in that the objective is to wash vehicles on site in a harsh environment while conserving water."
About Riveer
Founded in 1983, Riveer specializes in designing efficient and environmentally compliant wash rack and rinse systems for military, industrial and commercial markets. Riveer is focused on designing easy-to-operate systems that outperform the competition and are compliant with all federal and local environmental regulations. Riveer systems can be found throughout the world, helping companies meet environmental regulations, keeping equipment clean, combating the never ending threat of corrosion, and helping to reclaim as much precious water as possible. For more information, visit
www.riveer.com
.
###