Wastewater wetlands' life expectancy could double, under new EU research
A €1.1 million EU-backed study at Nottingham Trent University is addressing how to prevent the clogging and increase the life expectancy of reed bed installations....
Feb 3rd, 2014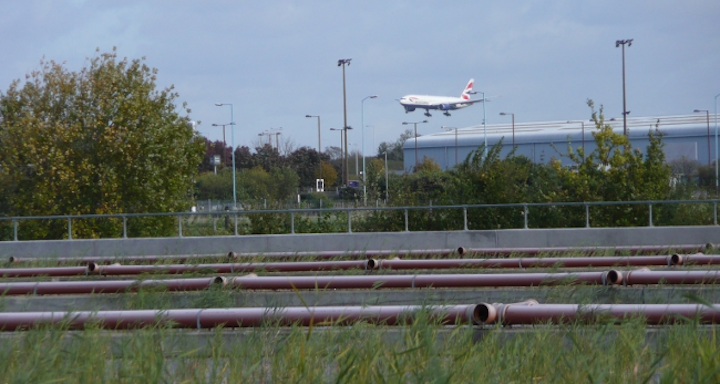 A €1.1 million EU-backed study at Nottingham Trent University is addressing how to prevent the clogging and increase the life expectancy of reed bed installations.
The two-year study involves researchers at Nottingham Trent University, as well as Spain's Universitat Politecnica De Catalunya and industrial partners ARM Limited (see WWi article), Lab-Tools Limited, Lightmain Company Limited, OxyGuard International AS of Denmark and Technosam SRL of Romania.
The main aim of the project is too look at why wetlands, which act as biological filters to remove pollutants from wastewater, can become clogged.
Researchers are setting out to develop and trial modular 'autonomous reed bed installations' (ARBI) which would include an automatic control system capable of measuring – and reducing – the rate of any clogging.

The new system aims to make automatic adjustments to optimise environmental conditions, thus increasing water treatment efficiency and system longevity.

Water quality monitoring sensors and cutting-edge magnetic resonance clogging sensors will be used to monitor the reed bed and adjust parameters including temperature, aeration and effluent delivery point to optimise treatment and minimise clogging.
According to Nottingham Trent University, the modular nature of ARBI will allow easy extension or reduction of treatment capability and replacement of clogged sections.
As well as trying out to improve water quality and encouraging biodiversity, the European Union-funded project aims to save operators significant amounts in installation and repair costs.
Researchers said the new system could also be used by smaller industrial companies with low wastewater flow rates or individual houses and small housing developments.
Dr Rob Morris, a researcher in Nottingham Trent University's School of Science and Technology, said: "The average lifetime of a bed is eight to ten years but we hope that ARBI will double this period.

He said: "This clogging can have significant repercussions, both environmentally in terms of water quality, and financially for the operators who need to refurbish the reed beds on a regular basis. Our system could be used as an alternative to existing passive wetland treatment systems, offering a smaller footprint alternative with greater longevity, and minimal operator attendance and input."
###
Read more
TOCs Away: Heathrow's Reed Bed Treatment Takes Off Heathrow has embarked on a natural way of storing and treating heavily-contaminated storm water at its Mayfield Farm Treatment Facility by upgrading to Forced Bed Aeration (FBA). Initial data shows that, as well as dramatically increasing its treatment capacity, the airport has also enhanced its environmental performance…
Oman Spreads its Roots: Reed Bed Water Treatment Plant to Expand Oman's Nimr oil field was generating nearly a quarter of a million cubic meters of wastewater everyday. Reed bed treatment technology from Germany is set to treat 40% of this amount by the end of this year, as well as recover salt to sell on the Omani market. This article investigates how the project is expanding…
Fracking wastewater: are reed beds the answer? The treatment of controversial hydraulic fracturing by-products in wastewater facilities has received a torrent of recent criticism, but could a reed bed process treating oil waste in the Middle East be one answer?