Trump budget slashes funding for clean water programs
EPA gets 31 percent cut in proposed plan.
May 24th, 2017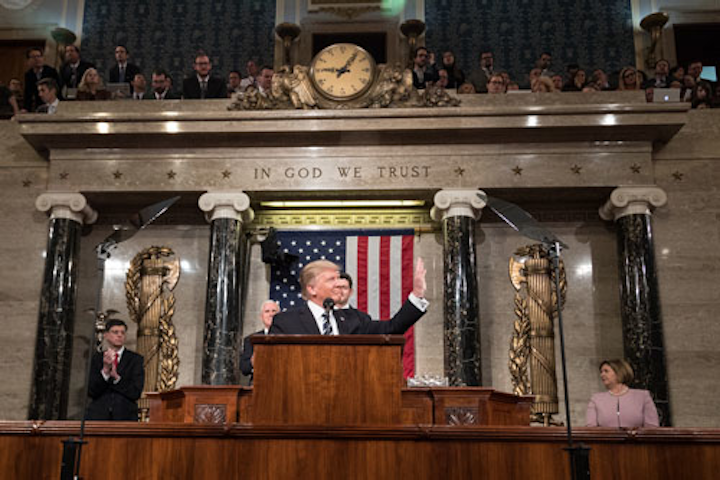 WASHINGTON, DC, MAY 24, 2017 -- President Trump's 2018 budget, released Tuesday would slash funding for theEnvironmental Protection Agency, eliminating thousands of jobs and imposing massive cuts to clean air and water programs. Cuts at the EPA total $5.7 billion, a 31 percent cut from the current budget year. The Associated Press reports that under the proposed plan, the agency's workforce would drop from 15,416 full-time employees to 11,611.
Trump's proposed budget would also cut EPA's Superfund budget by $330 million. EPA's science and technology programs, with a total reduction of 38 percent, would cause the elimination of dozens of regional programs, including those that reduce pollution in the Great Lakes, Puget Sound and other large water bodies.
The EPA released a statement saying "the President's budget aims to reduce redundancies and inefficiencies and prioritize EPA's core statutory mission of providing Americans with clean air, land, and water.
"Over $651 million in program eliminations, including Geographic Programs and non-point source grants, and $115 million in major programmatic changes will focus the agency's water programs on addressing core statutory requirements and national priorities. Responsibility for funding local environmental efforts is returned to State and local entities."
"The President's budget respects the American taxpayer," said EPA Administrator Scott Pruitt. "This budget supports EPA's highest priorities with federal funding for priority work in infrastructure, air and water quality, and ensuring the safety of chemicals in the marketplace."
The proposed budget has already drawn criticism from each side of the aisle on Capitol Hill, where many of the proposed program cuts have strong bipartisan support. The spending plan now goes to Congress for approval.