Products & Services: Aeration & Mixing Systems
Collection of Aeration & Mixing Systems related equipment products and services.
Aug 1st, 2017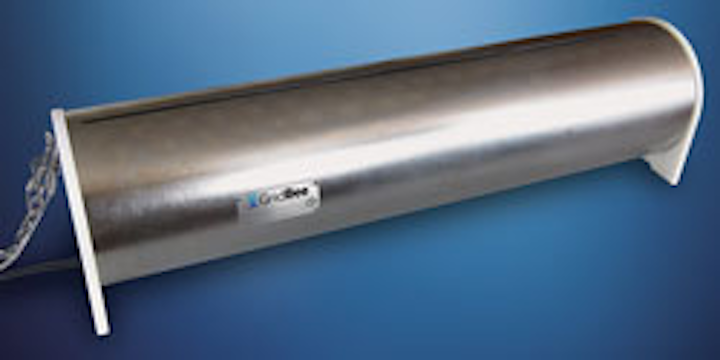 Potable water mixers
Tanks need a great mixing solution that is also fast, easy to install, and simple to integrate with no tank entry required. GridBee® GS Series compete floor-to-surface mixing creates uniform disinfectant distribution, which reduces disinfectant usage and saves you money. No more stagnation. No more short-circuiting. Better water year-round; ice-free in winter. GridBee® GS Series Electric Mixers start at less than $7,000.
Medora Co.
Infusion aeration technology
A powerful new high-efficiency infusion aeration technology aerator, designed to provide wastewater treatment plants with maximum mixing and raised dissolved oxygen levels while providing huge energy savings, has been introduced by Airmaster Aerator. The 25 HP Turbo X-Treme IAT is a high-efficiency, floating/surface aerator that can pump 5,000,000 gallons of water per day. It incorporates a "turbo" blower and a double-sided impeller to achieve high-capacity water movement. It creates a complete mix of air-infused wastewater in the basin without increasing the temperature of the wastewater.
Airmaster Aerator Inc.
Submersible chopper conditioning pump
The Vaughan Conditioning Pump is a submersible chopper pump mounted on a portable stand and fitted with a high-velocity mixing nozzle. The Conditioning Pump recirculates the contents of wet wells by chopping and mixing to produce a homogeneous slurry that is more easily pumped out. Floating mats are removed and solids that have accumulated on the floor are resuspended. The pump is mounted on a portable stand so it can easily be used in multiple locations at a single jobsite, facility or municipality. Applications include: lift station conditioning, basin conditioning, influent station/channel conditioning, holding tank conditioning, and digester cleanout/homogenization.
Vaughan
Oxygen injection
The SOLVOXR-D aeration process from Linde is specially designed for the injection of oxygen into pressure pipe lines, where the oxygen is fed directly into the raw water stream through a stainless-steel nozzle. The process efficiency can be further enhanced by the downstream installation of a static mixer. For maintenance work, the nozzle can be easily dismantled and cleaned without having to interrupt the operation. Additional benefits include: no extra energy required; low investment costs; fast and easy installation; and low maintenance.
Linde
Solar-powered water circulator
The LumenAER is a solar-powered circulator that distributes low-oxygen water from the bottom and exposes it to the surface for rapid oxygenation and distribution. LumenAER water circulators provide environmentally-friendly solutions to a variety of water quality problems affecting wastewater and freshwater ponds, lakes, and reservoirs. Stainless-steel construction and special anti-icing features allow LumenAER units to operate in all weather conditions. The LumenAER reduces energy and grid connection costs, controls and minimizes algae-related concerns, and improves overall water quality in an environmentally friendly way.
RWL Water
Channel mixer
Komax large-scale static mixers are designed to be installed in water treatment channels of any cross section including open and closed ducts. Low-pressure drop designs for chlorinating can be supplied as complete assemblies or in component form for on-site assembly where access is difficult. For example, a typical unit of this type in a ten-foot-by-ten-foot duct was assembled by the owner in less than eight man hours. The Komax Channel Mixer is ideal for both new installations and those looking to retrofit older facilities. Completely customizable.
Komax Systems