Products & Services: Aeration Systems
Collection of aeration systems products and services.
Sep 10th, 2014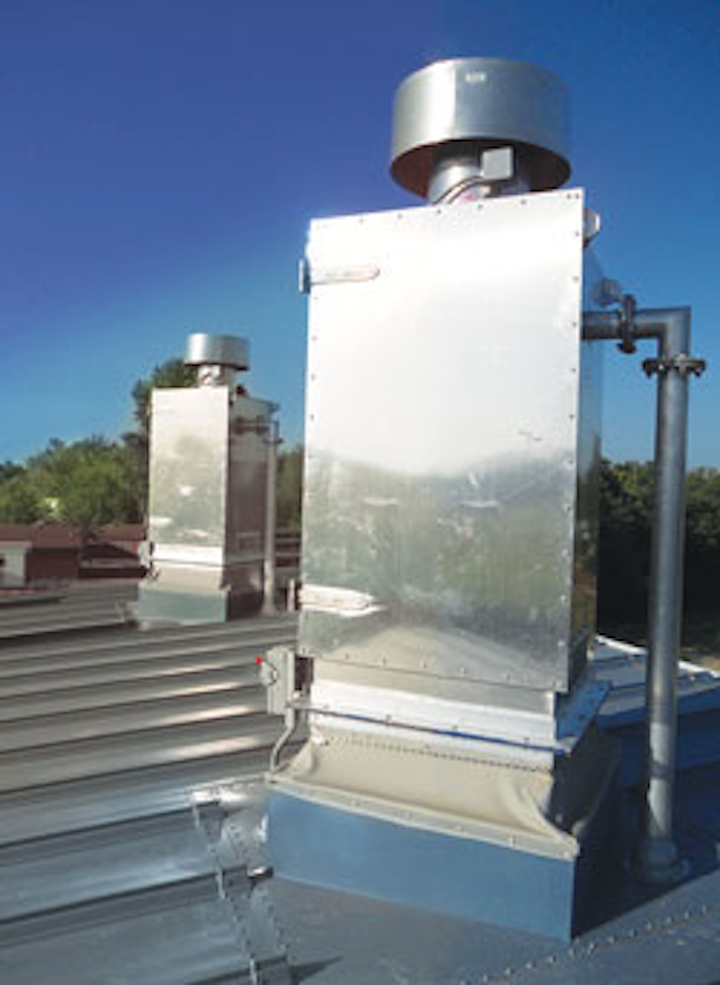 Iron, manganese removal system
The AERALATER® Packaged Iron and Manganese Removal System from WesTech is a completely self-contained treatment plant that combines aeration, detention and filtration in a single unitized package. It provides economical and dependable performance removing iron, manganese, carbon dioxide, hydrogen sulfide, radon, volatile organic carbons, and odor from groundwater supplies.
WesTech Engineering Inc.
www.westech-inc.com
Float
The new FlexiFloat™ is a unique, segmented and space-saving float that replaces the conventional float on Aqua-Aerobic Aqua-Jet® surface aerators and AquaDDM® mixers. This patent-pending product folds into a compact, cylindrical arrangement for easy shipping, storage and installation. Once lowered into place, the float self-deploys as it meets the surface water in the tank or basin. The FlexiFloat is ideal for use in potable water applications for THM removal where typical installations have limited access for aeration equipment.
Aqua-Aerobic Systems Inc.
www.aqua-aerobic.com
Nitrate analyzer system
The HYDRA Nitrate Analyzer System from Electro-Chemical Devices is ideal for monitoring the nitrification process in wastewater treatment aeration basins. The analyzer measures the concentration of dissolved nitrate as nitrogen (NO3--N) in water. The NO3--N measurement helps to optimize the methanol being fed to the digester, minimizing cost. It also helps provide a trend indication of the total nitrogen in the effluent.
Electro-Chemical Devices Inc.
www.ecdi.com
Aeration grid system
Xylem's Sanitaire Eco-lift retrievable aeration grid system delivers superior aeration efficiency in wastewater treatment plants. The system features an innovative new design and utilizes high-efficiency Sanitaire Gold and Silver Series diffusers, reducing both the capital and lifecycle costs associated with aeration systems. The Eco-lift is designed with diffusers mounted on structural frames that can be lifted out of the basin for easy inspection and maintenance without having to disrupt the wastewater treatment process. The grid is a cost-efficient alternative to constructing a parallel treatment train.
Xylem Inc.
www.xyleminc.com
Agitators
Chemineer agitators are playing a key role in six newly-upgraded activated sludge process lanes at Severn Trent Water's WWTW in Birmingham, Ala. Installed in six phases with no disruption to operations, the 24 Chemineer Model 20 GT agitators are successfully homogenizing fluid streams prior to aeration, as well as ensuring there is no return flow from the aeration lanes back into the anoxic zones. Operating 24/7, each agitator utilizes a high-efficiency HE-3 impeller, rotating at a low rpm.
Chemineer
www.chemineer.com
Aeration system
Landia's AirJet system can aerate thicker sludge than some other systems. It offers simplified upkeep and does not require the tank to be drained for diffuser maintenance. Available in motor sizes from 3 kW to 18.5 kW and in submerged, vertical or horizontal versions, the system can be dry-installed outside the tank or floated under pontoons in a lagoon. Ideal for applications where liquid levels vary, the non-clogging air jets are self-aspirating, so they don't require a compressed air supply.
Landia Inc.
www.landiainc.com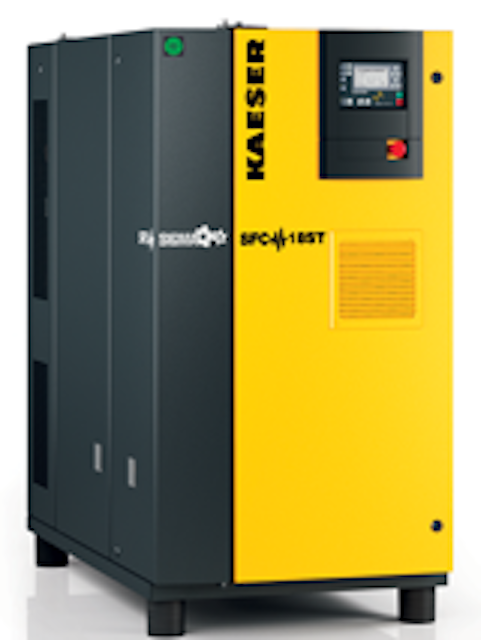 Rotary screw compressors
Kaeser Compressors' new SFC 18S and SFC 22S variable speed drive rotary screw compressors deliver "built-for-a-lifetime" reliability, simple maintenance and sustainable energy savings. The SFC 18S has a flow range of 33-119 cfm at 125 psig and is available with pressures up to 217 psig. The SFC 22S has a flow range of 33-141 cfm at 125 psig, with pressures up to 217 psig. Both models feature the latest in Siemens drive technology and a new airend designed to optimize performance and efficiency.
Kaeser Compressors Inc.
us.kaeser.com