Products & Services: Aeration
Collection of Aeration products and services.
Aug 1st, 2012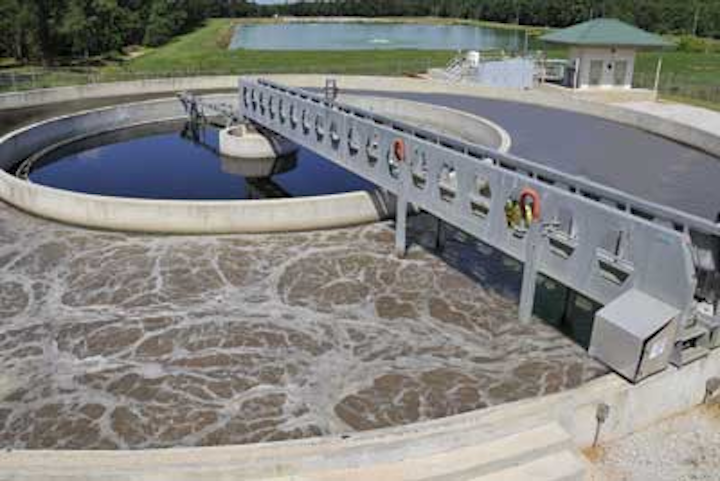 BNR system
Schreiber's Continuously Sequencing Reactor (CSR) is a Biological Nutrient Removal system contained in a single basin, incorporating aerobic, anoxic and anaerobic phases that sequence with time rather than space. The unique design allows complete separation of aeration and mixing, with a 100% aeration turndown capability; allowing the aeration to be turned off while the CSR applies its low energy mixing without aeration. A single basin is capable of handling average daily flows to 1.5 mgd.
Schreiber Inc.
www.schreiberwater.com
---
Jet aeration
MTS/Mass Transfer Systems designs and manufactures the MTS jet aeration product for industrial and municipal water and wastewater treatment. The technology has been proven worldwide to be an efficient process for the transfer of oxygen in aeration systems for biological treatment plants. The technology uses two phase jet nozzles to supply atmospheric oxygen to recirculated liquid in a proprietary mixing system. The systems can be designed for existing and new basins.
MTS/Mass Transfer Systems
www.mtsjets.com
---
Diffuser system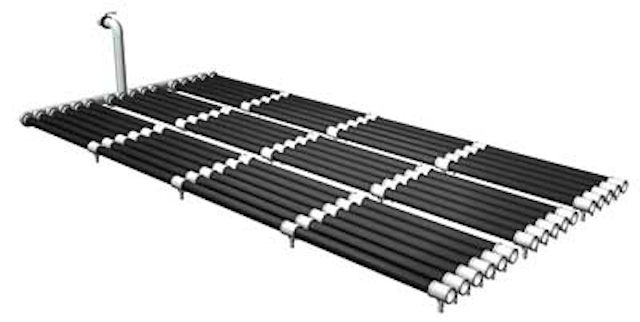 The EDI FlexAir® StreamLine diffuser system marks the convergence of 100 years of aeration technology, application know-how, and mechanical design expertise. The diffuser family includes multiple sizes and configurations to meet a wide range of application needs for aeration. Innovative engineering using integral diffusers, tubular membrane, and inline support components reduces high stress points and material fatigue.
Environmental Dynamics International
www.wastewater.com
---
In-tank aeration
PAX Water Technologies has developed a Trihalomethane Removal System (TRS). Designed in partnership with Utility Service Co., the largest tank asset management company in the United States, TRS is a custom-designed aeration system for storage tanks that removes trihalomethanes from drinking water to help utilities comply with the EPA's Stage 2 Disinfectants/Disinfection Byproducts Rule. By using proprietary design and modeling software, PAX Water is able to compare the relative performance of different aeration technologies and create designs that achieve predictable levels of trihalomethane reduction while ensuring maximum energy efficiency.
PAX Water Technologies
www.paxwater.com
---
Aeration system
A new high-efficiency aerator, designed to provide maximum aeration while using only a fraction of the energy required by other models, has been introduced by Airmaster Aerator. The 50 hp Turbo X-Treme Magnum is a floating/surface aerator that can pump 12.5 million gallons of water per day. Powered by an energy-saving motor, it incorporates a "turbo" blower and a double-sided impeller to achieve high-capacity water movement. In operation, the new aerator raises the dissolved oxygen level in ponds, lagoons, etc.
Airmaster Aerator Inc.
www.airmasteraerator.com
---
Blower package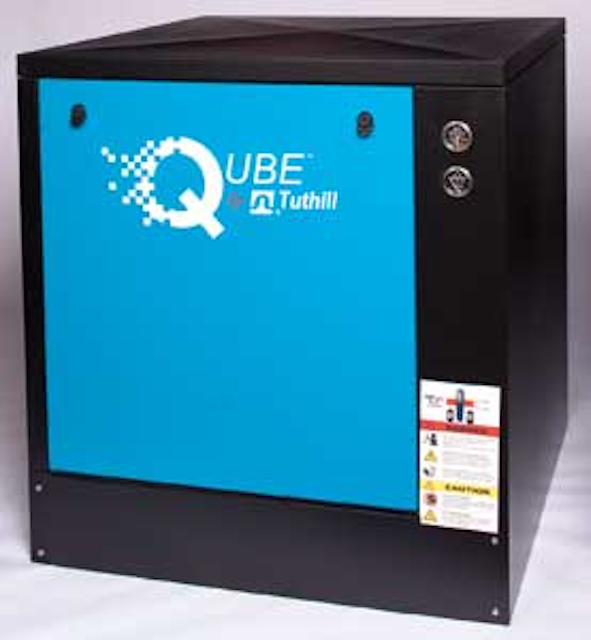 The Qube™ blower package by Tuthill, featuring the new Qx™ blower, is a quick-delivery solution for wastewater aeration and more. Benefits include high efficiency with low noise (< 75 dBA); up to 18 psi; a compact footprint; and a powder coated steel enclosure. Additional features include integral check valve; discharge from back; and discharge flexible connector.
Tuthill Vacuum & Blower Systems
www.vacuum.tuthill.com

WWW.WATERWORLD.COM AUGUST 2012 WATERWORLD
---
DO testing
Hach has released the newest model of its LDO® Probe which says "no" to calibration, membrane replacement, and drift while maintaining reliability and durability. The probe uses a luminescent sensor to measure the concentration of dissolved oxygen in a solution. Molecules within the senor are excited by a blue LED and the oxygen in a sample causes them to relax. The higher the concentration of O2 in a sample, the faster the luminescent molecules will return to their normal state. The sensor also takes into account the temperature of a sample, which has significant bearing on an accurate DO measurement.
Hach Co.
www.hach.com
---
High speed blowers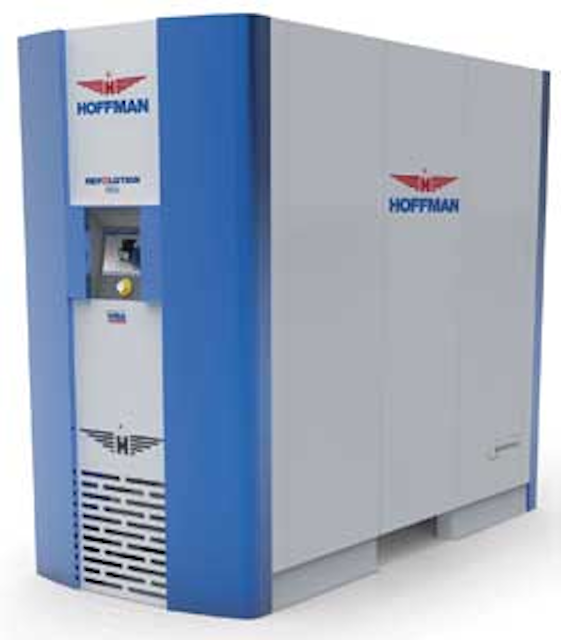 Gardner Denver offers a new line of high speed centrifugal blowers using break-through technologies. Marketed under the company's Hoffman® brand of centrifugal aeration blowers, the R05 and R07 are capable of flows from 2,500 – 8,500 CFM and pressures from 3 – 15 PSIG. Benefits include simple operation, 25% - 45% energy savings, increased reliability with little or no maintenance, no contaminating or flammable lubricants, significant sound reduction, small footprint, and reduced construction and installation costs.
Gardner Denver
www.hoffmanrevolution.com
---
Fine bubble diffusers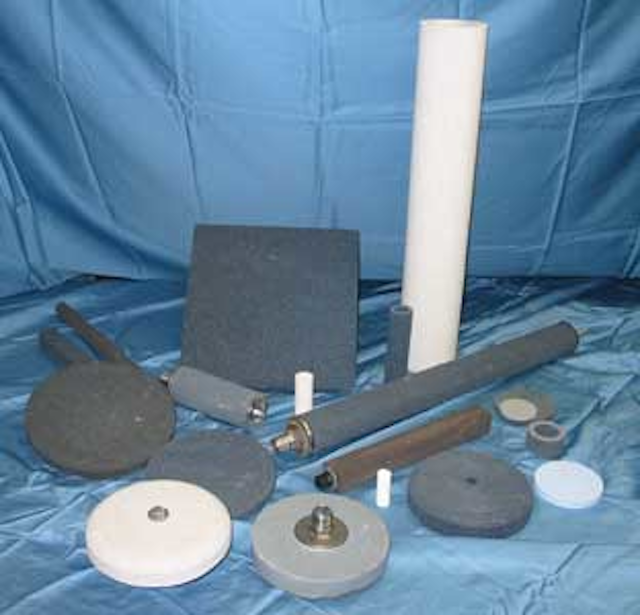 Refractron Technologies manufactures a range of high performance, fine bubble ceramic diffusers used extensively for water and wastewater applications. Styles include plate, disc, dome and tubular configurations in a variety of sizes. In addition to its standard components, the company can produce special sizes, shapes and pore sizes for specific applications. The company's ceramic diffusers produce fine, uniform bubbles for high transfer efficiencies and low pressure drop. The ceramic material is inert, and corrosion and temperature resistant.
Refractron Technologies Corp.
www.refractron.com
---
Mixing, aeration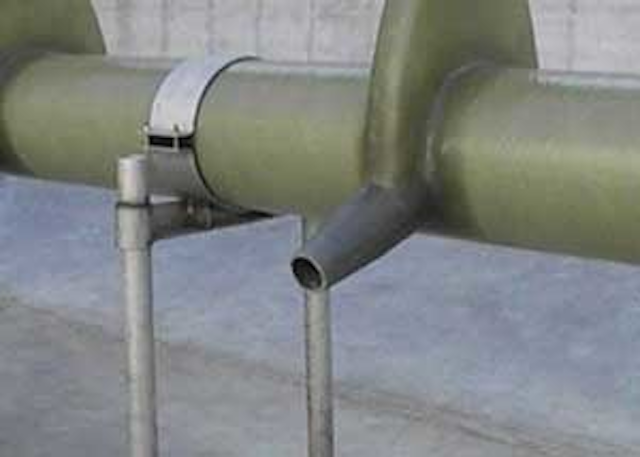 KLa Systems supplies jet mixing, jet aeration and slot injector systems for industries around the world. Industrial customers include pharmaceutical processing, pulp/paper, chemical, food processing, textile and landfill treatment operations. The company's team has completed more than 1,300 jet mixing/aeration projects in 32 different countries.
KLa Systems Inc.
www.klasystems.com
---
DO monitoring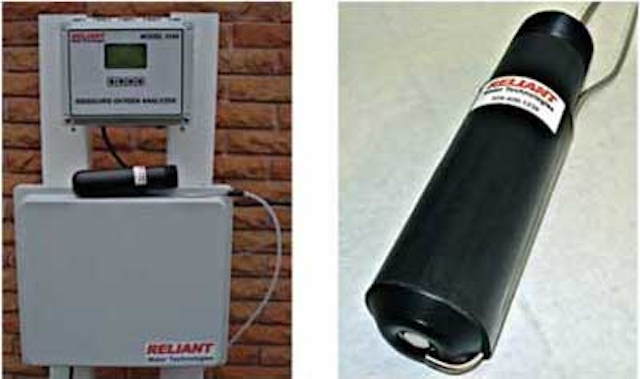 The Reliant Model 2100SC is the first industrial grade dissolved oxygen (DO) analyzer/sensor combination that is designed to be installed in any wastewater treatment aeration basin, or bio-reactor, and not touched for maintenance or recalibration for years. The Laminar Galvanic® Model 20 DO sensor features an armored lamina sensing medium which covers the pure platinum sensor cathode, making the sensor practically indestructible.
Reliant Water Technologies
www.reliantwater.us.com