Beyond Billing: Getting the Most out of Fixed Network AMI
Fixed-network AMI makes it possible to collect data automatically, eliminating estimated reads and the need to physically drive by homes or send meter readers into basements to collect the data needed for billing.
Aug 2nd, 2013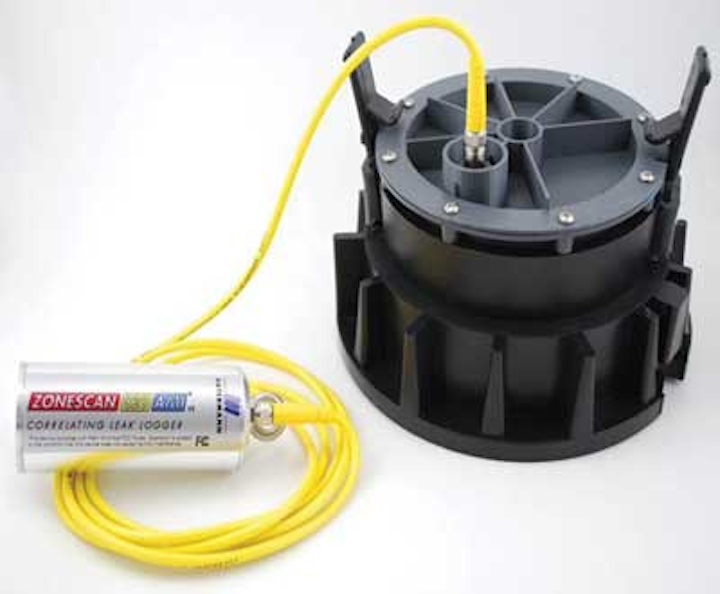 By Todd Stocker
Water utilities usually introduce fixed-network advanced metering infrastructure (AMI) as a way to improve billing and customer service. These systems make it possible to collect data automatically, eliminating estimated reads and the need to physically drive by homes or send meter readers into basements to collect the data needed for billing.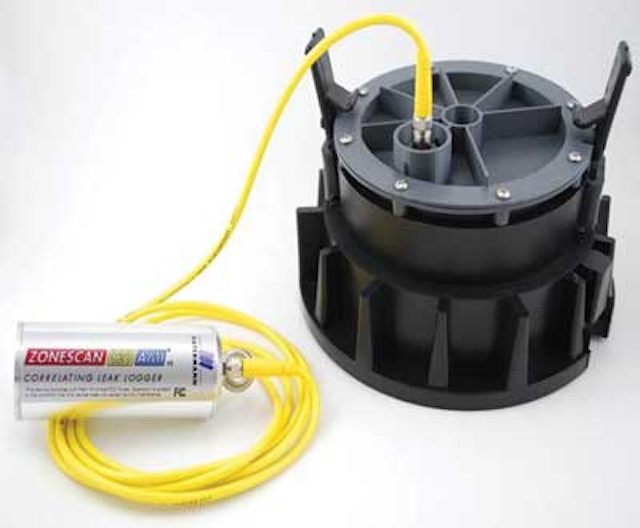 Underground leaks can cause serious damage before they ever rise to the surface. Using AMI as a backbone for leak detection technologies can help utilities find underground leaks before they become major problems.
Fixed-network AMI provides at least 24 readings a day, seven days a week, so the utility has access to detailed information about how water is being used in homes. When consumers call in about high water bills, for example, customer service representatives can access information stored in the AMI system to analyze water usage, providing the customer with detailed information about when water was used. They also have access to alarms that indicate whether a consumer is constantly using water, which would indicate a leak, or whether there are other anomalies in the water readings.
In fact, many utilities that employ fixed-network systems make usage information available to their customers on the Internet. Other utilities, such as the New York City Department of Environmental Protection, proactively reach out to customers when continuous or high-usage alarms from the AMI system indicate a possible leak. Launched in March 2011, NYCDEP's Leak Notification Program saved more than 12,000 customers an estimated $10 million in its first year of operation.
The ability to identify and track leaks through the AMI system can also help water utilities meet conservation goals. Redmond, Ore., for example, is meeting its water conservation management objectives in part because the city can provide accurate usage data from the AMI system during its annual state water audits.
Leak Detection
Although vigilant monitoring of AMI data to identify continuous usage or unusual spikes can help both utilities and consumers identify the presence of leaks, fixed-network AMI systems also provide the backbone infrastructure to support solutions that identify underground leaks, a major cause of unaccounted-for water. In some municipalities, 20 percent of more of the water pumped into the distribution mains is lost before it is metered.
The STAR® ZoneScan leak detection system helps identify underground leaks before they break through the surface. Developed in conjunction with Swiss firm Gutermann International, the STAR ZoneScan deploys a solution on the fixed-network advanced metering infrastructure. It combines Gutermann acoustic loggers with specially designed Aclara meter transmitters.
The ZoneScan system deploys acoustic loggers on valves at regular intervals, usually around 500 feet, throughout the water pipeline network. The units function basically as microphones, picking up the sounds of water as it passes through pipes. This acoustic data is collected by the Aclara transmitters and sent back to the utility via the AMI network. Once the data from the loggers is at the utility, a cross-correlation is performed on it using Gutermann's web-based ZoneScan Net software. The correlation can identify to within a few feet the location of possible leaks.
The District of Columbia Water & Sewer Authority (DC Water), which serves the 600,000 residents and 16.6 million annual visitors to the nation's capital, recently conducted a successful pilot of ZoneScan that was designed to help it effectively find leaks in its aging infrastructure. Over 300 of DC Water's 1,300 miles of water mains are over 100 years old. The pilot program was able to find a leak that was subsequently repaired.
Although acoustic logging systems can be deployed without a fixed network, using fixed-network leak detection avoids the time and expense of manual or drive-by data collection. In non-automatic systems, loggers must be read at times when traffic is light because ambient noise can affect readings. This means that crews must be sent out in the middle of the night to collect readings, which can be expensive and inconvenient.
Acoustic leak detection can add value to fixed-network AMI. In the future, utilities may eventually have the ability to add other field devices that do not require constant monitoring — such as pressure sensors — to their AMI networks. By looking at solutions that go beyond billing, utilities position themselves to get the most out of AMI.
About the Author: Todd Stocker is Director of Water Product Management for Aclara.