DISTRIBUTECH EXHIBITOR PRODUCTS
ProSoft Technology's RadioLinx wireless solutions provide real-time access for remote and difficult to reach or mobile equipment.
Jan 1st, 2006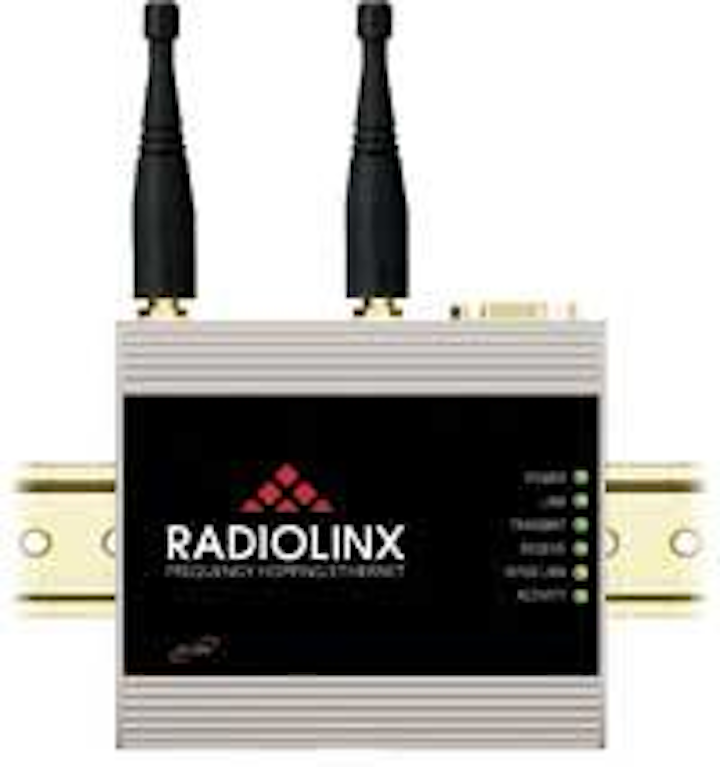 Wireless system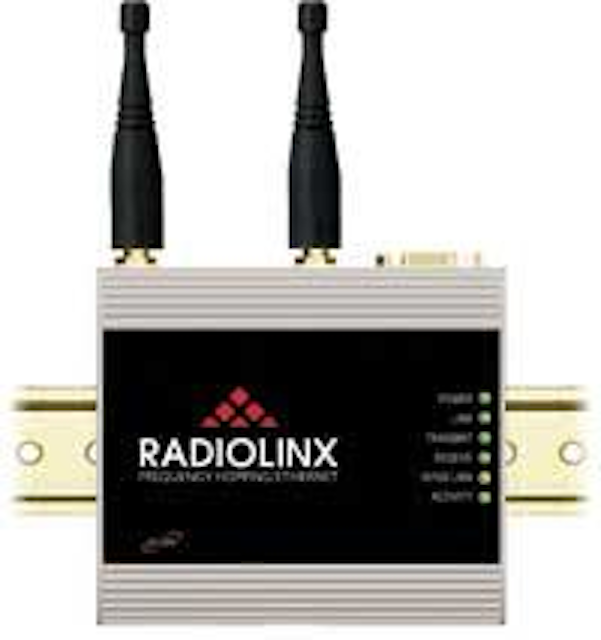 Click here to enlarge image
ProSoft Technology's RadioLinx wireless solutions provide real-time access for remote and difficult to reach or mobile equipment. The product line now includes four wireless solutions. The RLX-FHE, Frequency Hopping Ethernet, provides simultaneous support of all Ethernet 802.3 compliant protocols including: TCP/IP, Ethernet/IP, and Modbus TCP/IP; the RLX-FHES, Frequency Hopping Ethernet with Serial Server, connects serial and Ethernet devices to one RadioLinx network; RLX-FHS, Frequency Hopping Serial, provides advanced support for leading serial protocols including Modbus, DF1, DNP 3.0, and ASCII with data rates to 115 kbps full duplex; and RLX-IH, Industrial Hotspot, which provides industrial grade high speed wireless Ethernet links for fixed devices and plant-wide connectivity for mobile users/devices.
ProSoft Technology Inc.
Bakersfield, CA
Tel: 661-716-5100
Web: www.radiolinx.com
Automatic meter reading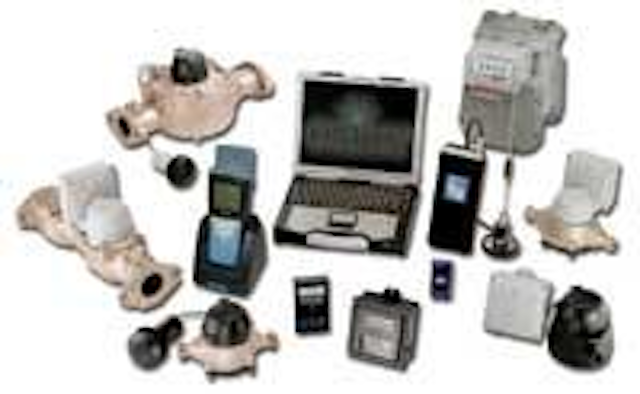 Click here to enlarge image
Orion® is Badger Meter's most flexible automated meter reading system for water and gas utilities. Developed as a non-licensed Radio Frequency (RF) system, it uses bubble up (broadcast) technology that eliminates the need for FCC licensing. Built upon a mobile system platform, the system provides features of a premier mobile Automatic Meter Reading (AMR) system plus the additional benefit of being able to migrate to Power Line Carrier, WI-FI and other emerging technology networks.
Badger Meter Inc.
Milwaukee, WI
Tel: 800-876-3837
Web: www.badgermeter.com
Automatic meter reading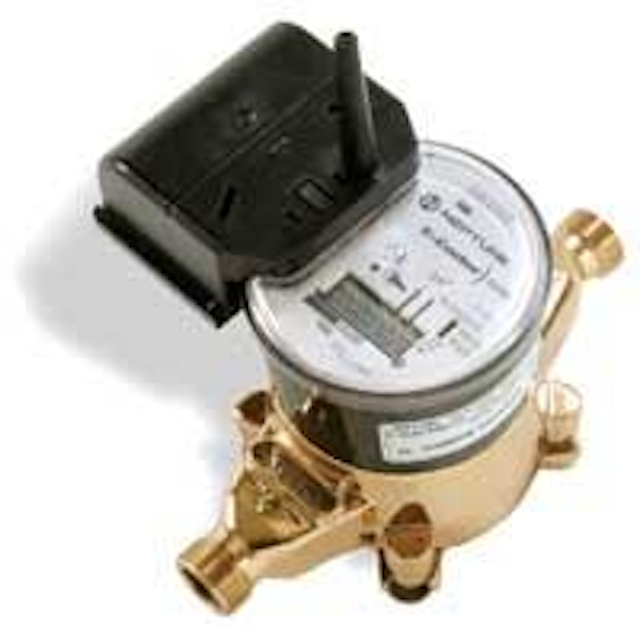 Click here to enlarge image
Neptune's E-Coder)R900i combines the field-proven R900 radio frequency meter interface unit (MIU) with the company's solid state absolute E-Coder into one integrated automatic meter reading package. Installation requires no external wires or special programming for operation. The system provides high resolution, 8-digit remote meter reading and value-added features including leak detection, tamper detection, and reverse flow detection.
Neptune Technology Group Inc.
Tallassee, AL
Tel: 334-283-7482
Web: www.neptunetg.com
AMR systems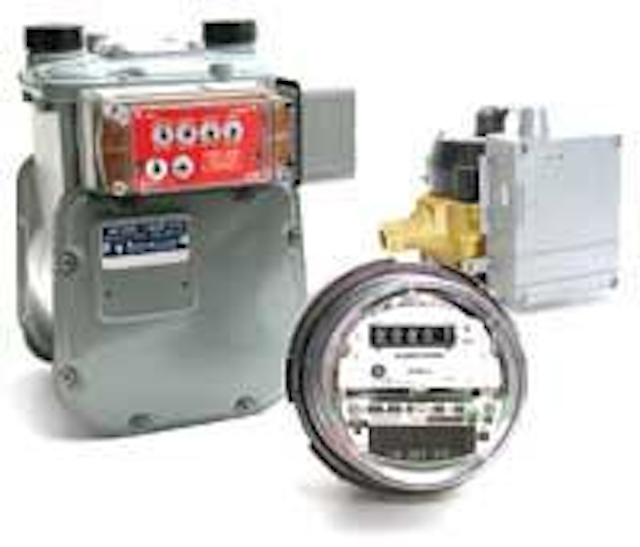 Click here to enlarge image
Datamatic will exhibit its advanced water, gas and electric AMR solutions with integrated usage profiling. The Firefly system extends AMR beyond the realm of meter reading into the area of conservation, revenue recovery and customer service. The company's solutions include walk-by, mobile and fixed network AMR platforms that provide complete coverage for multi-utility data collection. Its patented technology allows utilities access to detailed usage information from every meter, making it possible to find leaks, detect theft, resolve customer billing disputes and study peak demand.
Datamatic Inc.
Plano, TX
Tel: 800-880-2878
Web: www.datamatic.com
Management applications
For more than 20 years, Telvent has been providing reliable and secure technology solutions to the water and wastewater market. The company offers a suite of Advanced Water Management applications along with a turn-key SCADA solution that focuses on reliability, functionality and security for the water industry.
Telvent
Calgary, AB, Canada
Tel: 403-212-2273
Web: www.telvent.com
Automation control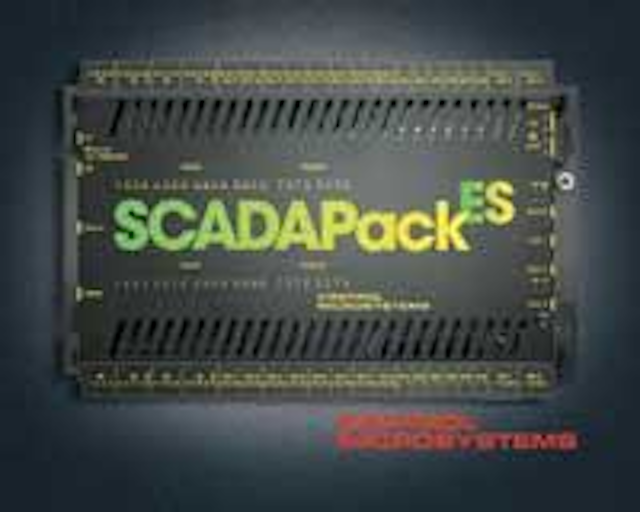 Click here to enlarge image
Control Microsystems' SCADAPack2 combines high-performance 32-bit processing with high speed LAN and USB communications and advance power-saving features. The product has an integrated power supply, 12-24 DC converter, analog and digital I/O, serial communication and turbine flow meter counter inputs. It uses industry-standard Modbus TCP and UDP-based Ethernet protocols and can be programmed locally or remotely through a choice of flexible programming languages.
Control Microsystems
Kanata, Ontario
Tel: 613-591-1943
Fixed network AMR
Fixed network AMR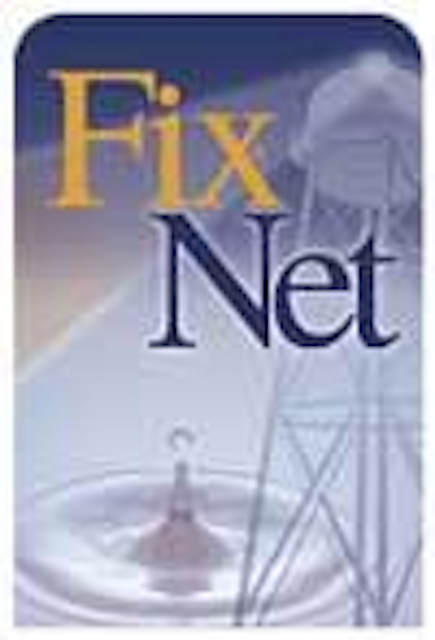 Click here to enlarge image
FixNet, the Fixed Network meter reading system from Sensus Metering Systems, provides customers with the opportunity to employ an RF system that goes beyond the requirements of traditional walk-by/drive-by systems. The FixNet system includes state of the art data collection and management. In addition, proven long-range RF transmission ensures minimal infrastructure, lower operating and maintenance costs, and real time data access.
Sensus Metering Systems
Pittsburgh, PA
Tel: 724-425-7916
Web: www.sensus.com
Fixed network AMR
Fixed network AMR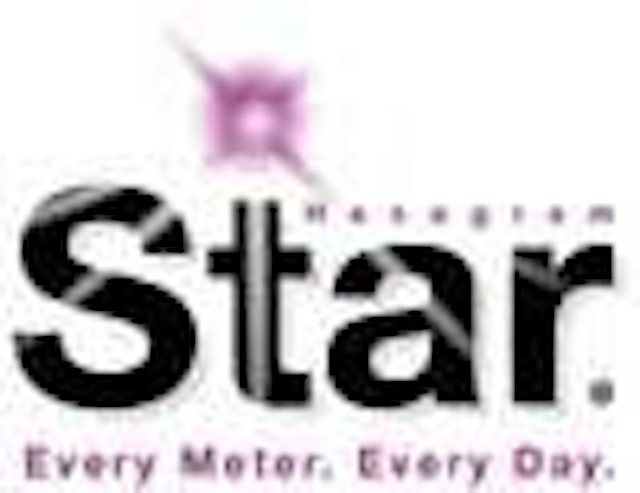 Click here to enlarge image
The Hexagram Star® Wireless Fixed Network AMR System provides fully automatic meter reading. The use of licensed radio channels insures reliable performance throughout the life of the system. The system includes meter transmission units (MTUs) at the endpoints, data collection units (DCUs) typically installed in a one mile grid throughout the service area, and a network control computer (NCC) located at the utility. The MTU reads the utility meter at a pre-set interval anywhere from every five minutes to twice daily. Each MTU then sends those reads via the secure radio channel to the DCU. The DCU gathers all the daily readings and then delivers those reads to the NCC once a day, either by cell phone, dark fiber, Wifi connection, or other means. The NCC then compiles all the data, making it available to the utility in scheduled management reports, and as immediately available customer account information. The system provides universal compatibility with existing meters or future meters that might be installed.
Hexagram Inc.
Cleveland, OH
Tel: 800-969-1057
Web: www.hexagram.com
Data collection, analysis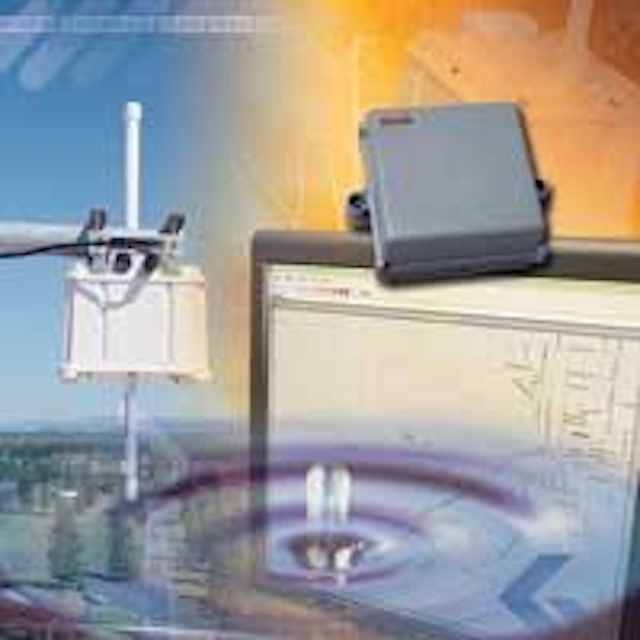 Click here to enlarge image
Itron's exhibit at DistribuTECH will include its comprehensive offering of data collection and analysis technologies. See how its radio-based water endpoints make it easy to step up to AMR with flexible mounting options and compatibility with all leading water meter manufacturers. Learn how utilities can use the company's handheld, mobile and fixed network data collection systems to reduce operational costs, increase billing accuracy and system reliability.
Itron Inc.
Spokane, WA
Tel: 866-374-8766
Web: www.itron.com