Products & Services: Meters & Meter Reading
Collection of meters & meter reading products and services.
Feb 1st, 2016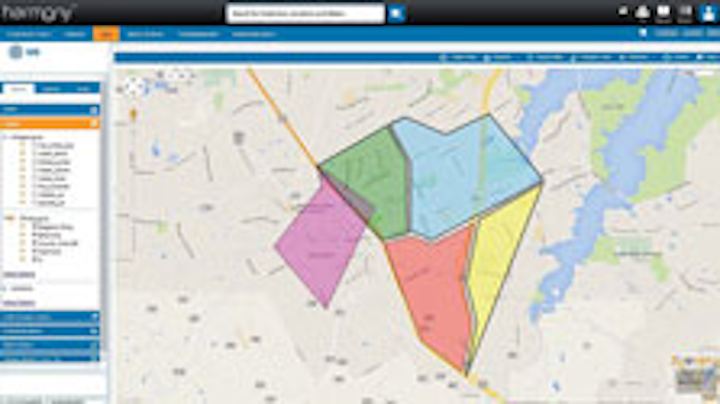 AMI solution
Master Meter's Allegro and Harmony represent a holistic, two-way fixed network AMI solution and meter data management & analytics (MDMA) software suite. Allegro's fully integral endpoint is built on the company's Interpreter universal platform, in service across North America. Likewise, Harmony MDMA draws insightful conclusions based on Allegro's timely consumption data. Integrated GIS layers, user-defined dashboards, ratepayer portals, work order management, and metered zone analytics all work together to create a transformational water management solution.
Master Meter
Metering antenna
Aclara has introduced a robust through-the-lid antenna that provides a solution for every meter site, reaching 100% of meters in pits and vaults while providing exceptionally high read rates. The company's antenna offers utilities a flexible and complete solution for installing communications modules in meter pits and vaults. With the unit's exclusive design and advanced technology, utilities can elect to reuse their existing metal lids or replace them with lids that radio frequency signals can penetrate.
Aclara
Meter reading app
We rely on our smartphones every day to help us stay informed, connected, and entertained. Now, your smartphone or tablet can also be a meter-reading tool. Kamstrup Water Metering's smart ultrasonic meters and AMR system use your smart device and Google maps to locate and read meters. When the meter has been read, the dot disappears from the map; then consumption data, including information such as leaks and water temperature, are sent straight to the billing software from the field.
Kamstrup
Mobile metering analytics solution
Badger Meter announces the release of the BEACON® Advanced Metering Analytics (AMA) Mobile Solution. The new solution combines the intuitive BEACON AMA software suite with the power of ORION® communication technologies. The BEACON AMA software suite automatically synchronizes meter-reading field assignments and meter-reading data with the cloud-based BEACON AMA software any time an Internet connection is established. This saves utilities time and vehicle mileage as meter readers do not have to come into the office to receive assignments or deliver data. Additionally, it allows for faster viewing of water usage data, increasing utilities' real-time decision-making abilities.
Badger Meter
AMI system
The Sensus FlexNet™ Advanced Metering Infrastructure (AMI) System empowers water utilities with a proven means to increase meter reading efficiency, reduce overhead costs and enhance customer service simply, reliably and with unlimited flexibility. The Sensus communication technology minimizes collection time and leverages the power of data with low infrastructure investment.
Sensus
Customer service module
Itron Analytics for water helps utilities turn meter data into actionable intelligence. With a data store optimized for analytics, business intelligence dashboards and water utility-specific analytics, Itron Analytics helps water utilities improve operations and asset management. It provides revenue protection, district metering, flow analysis, and trending and forecasting modules to help utilities better manage the delivery and use of water.
Itron
Migratable fixed data collector
The R900® Gateway fixed data collector provides water utilities accurate, hourly meter readings without having to send out trucks, while reducing fixed network infrastructure through signal redundancy. Its high-power, one-watt fixed network message is interleaved with the standard mobile message, making migration from AMR to AMI simple. Part of Neptune's enhanced R900® System, the R900 Gateway helps utilities manage data, optimize their workforce, and protect assets.
Neptune
Meter lids
Ford Meter Box's newly released H-20 lids for coil pitsetters carry a load rating for up to 40,000 pounds and are available in sizes 15" and 18" with an optional bracket for Encoder Receiver Transmitter devices. Made from reinforced composite polymer, the lids are durable yet provide low automated meter reading signal interference.
The Ford Meter Box Company Inc.
More WaterWorld Current Issue Articles
More WaterWorld Archives Issue Articles