Company Releases New AMR System
Mars Company of Ocala, FL, has announced a new line of Automatic Meter Reading (AMR) radio and touchpad based systems.
May 1st, 2004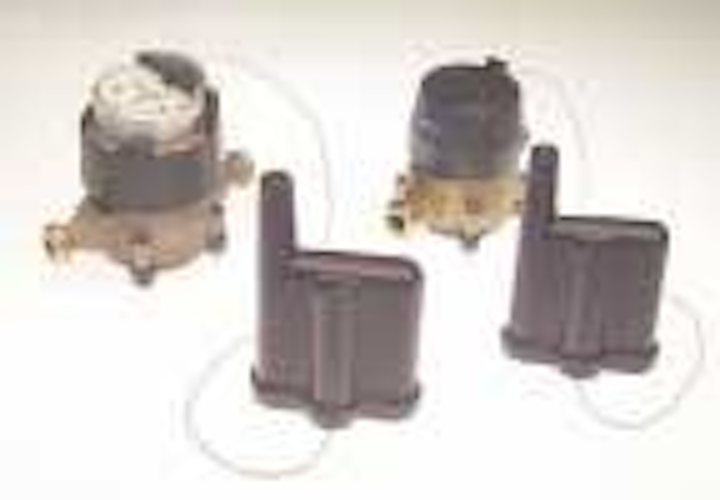 Mars Company of Ocala, FL, has announced a new line of Automatic Meter Reading (AMR) radio and touchpad based systems. The company is already known as a supplier of high-end meter test benches and systems, and as a manufacturer of field instrumentation and fabricated products for the water industry.
According to Floyd S. Salser, Jr., president of Mars Company, developing the product meant tackling several challenges often faced by water utilities using RF products in the field.
The first challenge was to design RF reading devices and transmitters systems that would perform reliably in the harsh temperature and moisture extremes of the meter pit.
"Our industry has long been frustrated with product failures due to the ingress of moisture," Salser said.
A second challenge was to extend battery and component life.
"Battery issues such as the estimate of life expectancy have never been reliable in our industry," said Salser. "Given the way radios function in the field environment, such estimates have always been difficult."
A third challenge, according to Salser, was to design a system that could read all meters — saving customers the expense and bother of buying and maintaining several different radios or AMR systems for several brands of meters.
A fourth challenge was to design probes and radios that were ergonomic and simple to use, even by field personnel without computer skills.
Finally, the company determined that these performance parameters must be met in the context of competitive pricing.
Potting, Waterproofing
"Our first challenge was to design a case and a potting/waterproofing process that would assure our radio products wouldn't fail because of moisture or temperature extremes," Salser said. "This meant designing for expansion and contraction due to temperature changes, as well as eliminating any moisture whatever in the initial assembly procedure. One culprit can be the place where the cable enters the case, but we were able to devise a seal that we expect to last the entire life of the unit. We use similar testing processes to those the Navy uses for sonar buoys to assure case integrity."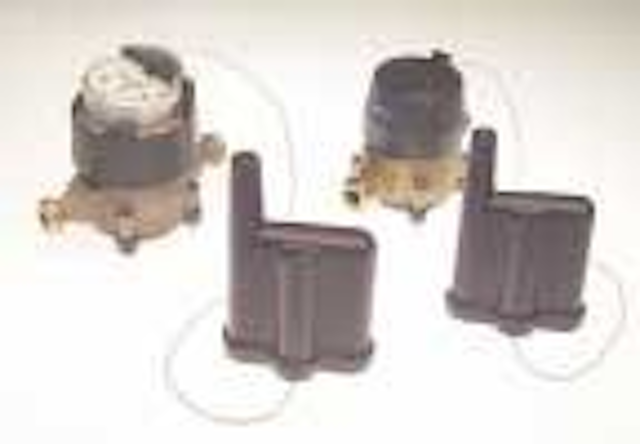 Click here to enlarge image
Mars radios come with a waterproof communications cable potted in place or with a waterproof marine connector, enabling the installer to save significant time by simply "plugging the wire in" without compromising waterproofing.
"We have always over-engineered our water meter test benches and fabricated products for safety and durability reasons. We applied this same mentality to our new RF products," Salser said.
To save utilities the trouble and cost of changing out transmitters or batteries, the Mars AMR systems use robust batteries, as well as a timer function that enables the radios to "go to sleep" at night and on weekends to extend battery life.
"Few meter readers are at work at 2 am and on weekends, so why should the units transmit at this time?" said Salser.
Meter compatibility was achieved in the Mars probe and touchpad through a patented feature that enables the radios and probes/receivers to identify the data streams/protocols coming from meters in use, identify the meter and use the data in a way that is compatible with the utility's system.
Because of this compatibility and user-friendliness, there are virtually no technical issues involved in attaching a Mars radio to virtually any meters in use – and few chances to make a mistake.
The Mars probe/receiver contains electronics and software that are robust enough so that it often eliminates the need for a hand-held computer in the field – since it will store 4,000 readings. It also offers a "gun-shaped" handle to reduce the chance of strain or injury.
The company was able to achieve price competitiveness through the use of streamlined engineering and efficient vendors and by paying careful attention to available efficiencies in the supply line and manufacturing processes, according to Salser.
Floyd S. Salser, Jr. and Associates (DBA Mars Company) was founded in 1984. The company provides custom and off-the-shelf water meter testing systems and components for the water utility industry, as well as custom products and consulting services. For more information, visit the company's website at www.marswater.com.