Smart Water Networks Maximize the Benefits of AMI
Today, a significant number of water utilities are benefiting from advanced metering infrastructure (AMI) systems.
Dec 1st, 2015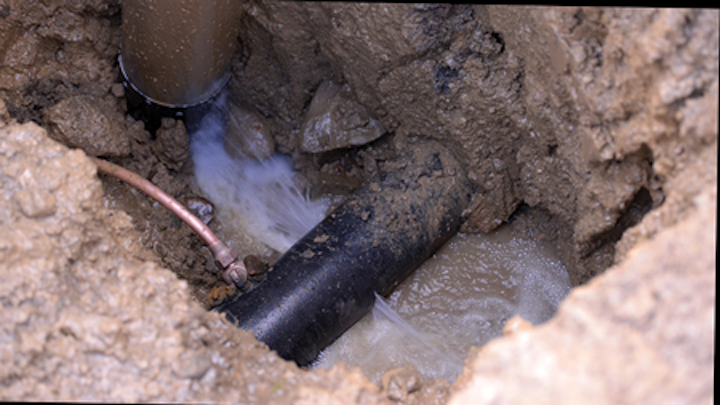 By Todd Stocker
Today, a significant number of water utilities are benefiting from advanced metering infrastructure (AMI) systems. The 2014 Scott Report: North American Deployments of Automated Metering Devices states that 14 percent of all water utility customers have AMI or fixed-network meters for their homes or businesses. The report also documents how fixed-network AMI meter shipments to water utilities climbed steadily from less than 500,000 per year in 2005 to almost 3 million per year in 2014.
These AMI networks are used primarily to collect reads, eliminating estimated bills and allowing utilities to provide accurate billing on a more regular basis - often monthly rather than quarterly. Unlike drive-by and walk-by systems, AMI networks also provide customer service representatives access to daily information about how much water is used by specific customers, which helps them resolve complaints and issues faster.
Yet, improved billing and customer service are only two ways that fixed-network AMI systems benefit utilities. The communications network that underpins AMI forms the basis of a smart infrastructure on which utilities can incorporate a range of sensing, communications and data analysis solutions that detect and pinpoint issues throughout the distribution network and at customers' homes. This leads to a deep understanding of how water is used and where it is lost.
When utilities use their AMI systems as the basis of a smart infrastructure solution, they're in a position to make a quantum leap in customer service, conservation, quantification of non-revenue losses, leak discovery, and operations improvements.
Improving Customer Service
Utilities with fixed-network AMI go from receiving a few meter readings per year to at least 24 readings per day. This data can be analyzed to identify continuous usage, which is a leading indicator of which customers may have leaks inside their homes. Some utilities that have fixed network AMI have implemented proactive customer service efforts to help customers find leaks.
One such program is New York City's Leak Notification program. Customers using the program sign up to receive an email when their water use increases significantly over a period of several days. These notices allow customers to find and fix leaks before they receive a high bill.
Utilities are also making usage information available online, which allows customers to monitor their own water usage. San Francisco Public Utilities Commission (SFPUC) provides usage data online from the city's 180,000 meters, allowing customers to monitor their usage. The city's AMI provider, Aclara, also generates a report that allows the utility to identify customers who may have leaks inside their homes.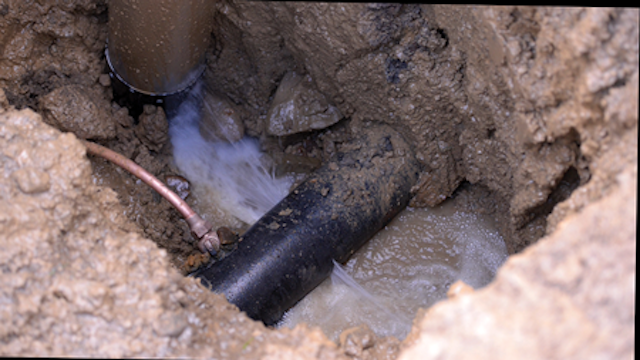 "The Aclara report tells us which accounts have exhibited continuous usage every hour over a three-day reporting period each week," said Heather Pohl, automated water meter program manager for SFPUC. "We filter that report for single-family homes and analyze it to identify the minimum usage for each account. This process allows us to gauge the severity of the suspected leak."
The utility reaches out to those who show up on the report by sending weekly postcards notifying them of a possible leak. It monitors the reports and notes which accounts have come off the list, assuming that they have responded to the utility's notice and fixed the leak. Future enhancements to the report may benefit commercial customers and those owning multifamily residences such as apartment buildings.
Enhancing Conservation Efforts
When smart systems are installed on water meters, utilities better understand where and how water is used. This is useful information to have - particularly when state or local governments impose water restrictions.
For example, five years of punishing drought have left parts of California experiencing acute water shortages due to depletion of groundwater and surface water resources. According to a new study from the University of California-Davis, the drought will cost the state $2.7 billion this year.
In response, Governor Jerry Brown earlier this year issued an executive order mandating residents and businesses statewide to cut water use by 25 percent, underscoring the significance of strategies and technologies that can work to cut water usage and conserve municipal supplies.
California utilities with AMI systems are in a good position to identify both in-home leaks and those on the distribution systems by providing the data necessary to pinpoint problems. In addition, reviews of usage data can help customers reduce their consumption.
Quantifying Non-Revenue Losses
Most utilities estimate that 10 to 30 percent of water pumped into distribution systems is lost due to leaks before it even reaches customer meters. Utilities conduct audits to determine how much water pumped into the distribution system is actually metered. These audits are based on methods developed by the American Water Works Association and International Water Association that identify non-revenue water (NRW) loss from all sources, including consumption that is metered, unmetered and unauthorized, and that often cost tens of thousands of dollars.
AMI data can make these audits more accurate by helping utilities identify where loss may be occurring. For example, AMI data can identify meters that are not recording properly, either because they are broken or have been bypassed through theft. Unmetered water usage, whether authorized or not, is a key source of NRW loss.
In addition, a major NRW culprit is using the wrong-sized meter in an application, such as when a high-water-use business (e.g., a laundromat) moves into a commercial building originally developed for light industrial use. If the wrong meter is used, it may not record all the water that is used, which results in lost revenue.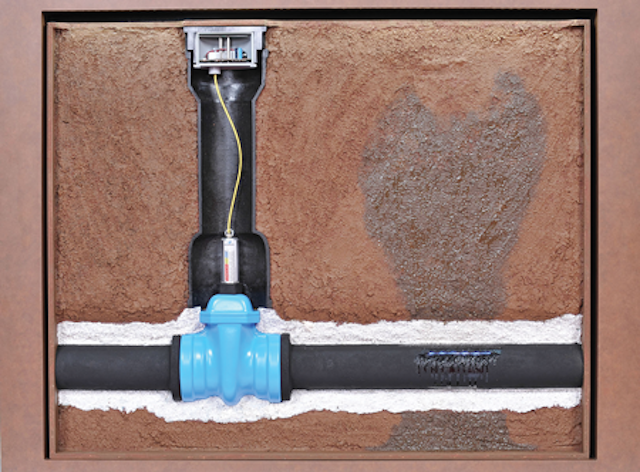 Acoustic loggers integrated into a fixed-network system can identify small, underground leaks before they become big problems.
Analyzing AMI data over time can also provide a good indication of which meters are about to fail or go out of warranty. Most meter shops schedule meter replacement at regular intervals (usually every 10 to 20 years). If analysis identifies one meter that is performing significantly worse than similar ones, the utility can target the poorly performing meter for replacement immediately instead of waiting for an arbitrary time period to pass.
In addition, AMI systems offer time-stamped readings that give a clear picture of the true health of a system by allowing the utility to view an entire system's consumption at specific points in time.
"Time-stamped reads are great for production, helping us come up with accurate water-loss numbers," said Josh Wedding, water system operator for Redmond, Ore., which deploys an Aclara STAR network for AMI. "We use that monthly to do [a] water-loss audit. Our water loss annually is about 3.5 percent."
Time-stamped reads also help keep costs down, according to Wedding. "Every gallon of water pumped that we don't sell, we have to write off," he said. "Time-stamped data helps us provide more cost-effective service to customers."
Discovering Distribution Leaks
Underground leaks in the distribution system are a primary cause of NRW loss but can be difficult to locate. Acoustic loggers integrated into a fixed-network system can cost-effectively identify small, underground leaks before they become big problems.
The loggers associated with Aclara's STAR ZoneScan system, for example, send data to the utility over the fixed network, where web-based application software automatically correlates the data and identifies and locates high-probability leaks. This approach simplifies acoustic leak detection, eliminating the need to send crews into the field and providing the means to manage the process from the utility.
Once the units are installed, operators can monitor the system and analyze results at the utility office. No manual or drive-by data collection is required. The system can be deployed stand-alone or added on to an existing STAR network AMI system, and operates with minimal operator involvement.
Aclara has deployed the technology in a number of East Coast communities such as Sylacauga, Ala., which uses the system to find underground leaks that occur on hundreds of miles of galvanized service lines and cast-iron pipes.
"This type of pipe, some of which was installed as early as 1906, is more likely than others to leak because of corrosion," said Mike McGinnis, superintendent of water in Sylacauga. "In a half-mile radius, we might find six leaks. Every place we have installed the system, we have found leaks that we can repair."
The STAR ZoneScan system was one of the tools that helped Sylacauga reduce its NRW losses from about 34% to 23%.
Final Thoughts
When considering automation of meter reading, utilities should weigh the benefits of a fixed AMI network for a truly smart infrastructure. Improvements in customer service, conservation efforts, quantification of non-revenue losses, leak discovery, and operations improvements provide long-term, 21st century benefits over both drive-by and walk-by systems.
As water utilities are asked to quantify their costs and results, fixed-network communications networks that facilitate smart infrastructure solutions become a critical component of their technology toolbox.
---
About the Author: Todd Stocker is director of Water and Gas Product Management for Aclara.
More WaterWorld Current Issue Articles
More WaterWorld Archives Issue Articles