Measuring Success in Santa Maria: Lessons Learned from an AMI Implementation
Recent advancements in metrology are delivering water utilities unprecedented intelligence to help them increase revenue, support conservation efforts, and provide better customer service.
Aug 1st, 2010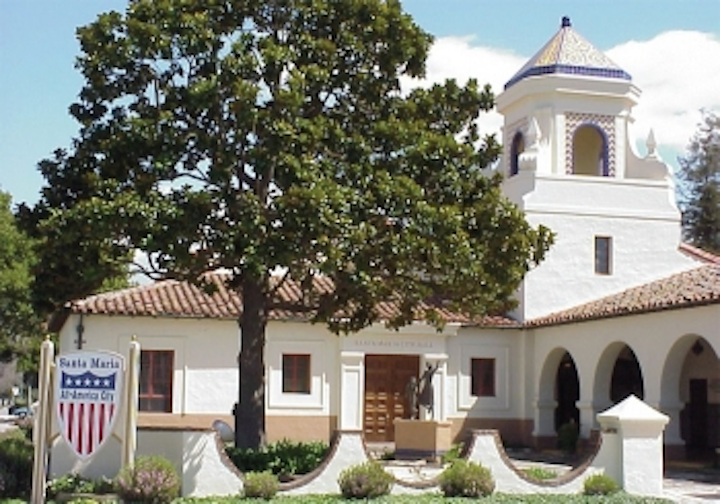 By Shannon Sweeny, water resources manager for the City of Santa Maria, California
Recent advancements in metrology are delivering water utilities unprecedented intelligence to help them increase revenue, support conservation efforts, and provide better customer service. While electric utilities leverage new technologies including advanced metering infrastructure (AMI) systems to create a smarter, more effective power grid, water utilities are also leveraging these technologies for improved measuring of water supply and monitoring of distribution systems to support proactive leak detection and reduce the risk of supply interruptions.
In an environment where nearly two-thirds of states expect to experience water shortages before 2013, the impetus to update an aging infrastructure and better manage water resources has never been greater. Historically, Automated Meter Reading (AMR) systems that sent billing information to the utility were deployed as an initial step towards driving greater efficiency. However, the AMR systems, with one-way communication, fell short of the two-way communication features inherent in an Advanced Metering Infrastructure (AMI) fixed base system.
For this reason, many utilities are now making the investment in AMI fixed base systems that enable two-way communications between the utility and the meter to proactively identify and solve problems such as leaks and connectivity issues. This helps water utilities preserve revenue and provide greater customer service, all while further increasing operational efficiency.
The water utility in the city of Santa Maria, California, experienced the benefits of deploying a fixed-base AMI system during a 45-day pilot project which identified leaks in three percent of homes in the test area, allowing the utility to save nearly a half million gallons of water and hundreds of dollars for customers, prompting their decision to move forward with a full-scale implementation.
Making the switch to AMI
In 2007, the Santa Maria water utility was twenty-five percent of the way through installing an AMR system when an extensive lifecycle cost analysis showed that upgrading to a fixed-based AMI system would ultimately provide greater benefits.
The utility estimated achieving a full return on investment in an AMI system in a matter of a few years, even after factoring in the cost of replacing the initial installations of the AMR system. This return would be derived based on savings from reduction in staff time and vehicle costs spent on drive-by readings, and by capturing additional revenue through increased frequency of meter reads for earlier leak detection and improved accuracy in measuring and billing, both of which would also help the utility improve customer service.
Water utility officials developed a list of minimum required qualifications for an AMI system, including that the network operate on a private, FCC-licensed spectrum. Licensed spectrum offers high power of transmission with low noise, dramatically increasing the range, throughput and performance of communications when compared with networks communicating via unlicensed spectrum.
Based on this and other criteria, including the cost of installation, towers and other system components, the utility ultimately chose to deploy the FlexNet™ Advanced Metering Infrastructure (AMI) communications system from Sensus.
Results of a pilot program justified the investment
To forecast the return on the required investment for deploying an AMI system, Santa Maria city officials requested that the water utility develop a pilot program to test the range, performance and results that the technology offers.
A pilot program–designed in part to challenge the reach of the proposed AMI communications network–successfully demonstrated savings of both water and money. To test the full extent of the system's range, water utility officials used one tower to read three reading books, or groups of meters typically read on a drive-by route, that were geographically disparate. The AMI system proved successful in uploading information from the meters to the utility for analysis.
The technology identified leaks in nearly three percent of the homes in the test area, equivalent to 2.5 acre-feet worth of leaks. Santa Maria officials credit earlier leak detection with saving nearly a half million gallons of water - and hundreds of dollars for customers - in the first 45 days of the pilot. This pilot proved influential in confirming the true cost and water savings advantages of running the AMI system, justifying the costs of initial implementation.
Moving toward full deployment
Based upon the pilot program's results, city officials estimate that its customers could save almost $100,000 annually from leak identification alone. In terms of water conservation, more than 86 million gallons of water could be saved in the first year after total deployment of the FlexNet system, which will reduce the amount of water the city must purchase from the state.
The AMI system will enable improved quality of customer service as representatives will be able to access accounts, locate leaks and in many cases identify the source of a leak instantly, from their desk, where they once had to schedule and conduct on-site analyses. Leak detection time will also be cut drastically from one month to a matter of days as new registers read every one cubic feet of water versus one hundred, providing information on an hourly basis. Customers have responded quickly to fix leaks identified on their property, saving money on their water utility bills.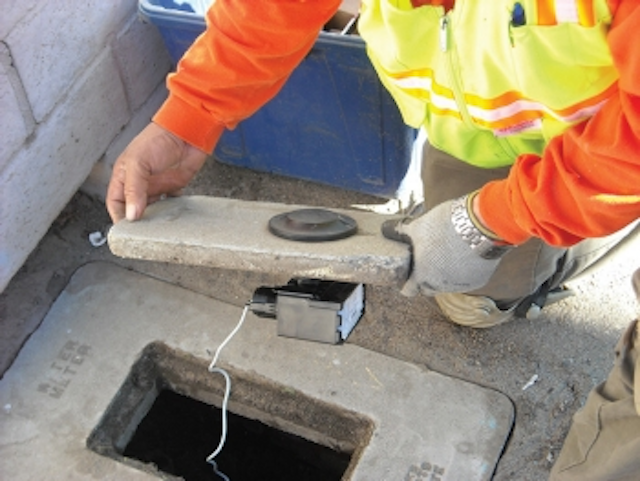 The City of Santa Maria is currently underway in deployment of this system, having completed installations of approximately 3,500 meters to date. Santa Maria utility staff has managed the installation process. Other necessary alterations to the utility's daily management have been implemented smoothly, such as changes to billing procedures. Deployment in the northern half of the City is expected to be complete in February 2011 at a total of approximately 12,000 meters.
Careful planning and analysis enabled Santa Maria to successfully transition to a fixed-base AMI system that will allow them to reap rewards for many ensuing years as they preserve previously lost revenue, support conservation efforts, and improve customer service. The lessons they have learned will provide valuable insight and experience as water utilities across the country continue to adopt new technologies that will transform the nation's aging infrastructure and set new standards in customer service. WW
More WaterWorld Current Issue Articles
More WaterWorld Archives Issue Articles