Timing Intervals, Receiver Sensitivity and Power Level: Three Elements to Consider when Evaluating a Mobile AMR System
As utilities move toward adopting mobile automatic meter reading (AMR), they are often faced with evaluating various system designs.
May 1st, 2010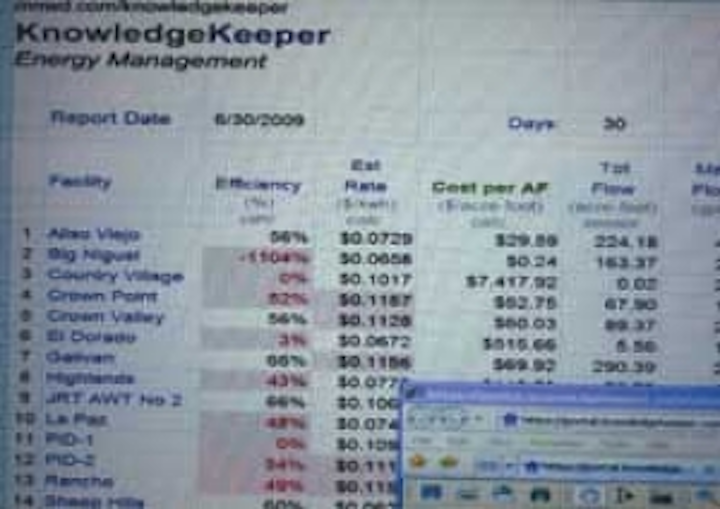 By John Fillinger
As utilities move toward adopting mobile automatic meter reading (AMR), they are often faced with evaluating various system designs. Simply put, the success of any mobile AMR system hinges on the ability of the receiver to consistently capture accurate data from the endpoints – while not missing any reads.
Ultimately, system performance depends on three equally critical components: the timing interval between data broadcasts, the sensitivity of the receiver and the power level of the endpoint. A system designed with a shortcoming in any one of these three components can negatively affect overall performance. Therefore, every mobile AMR selection process should include a thorough, balanced assessment of these three elements.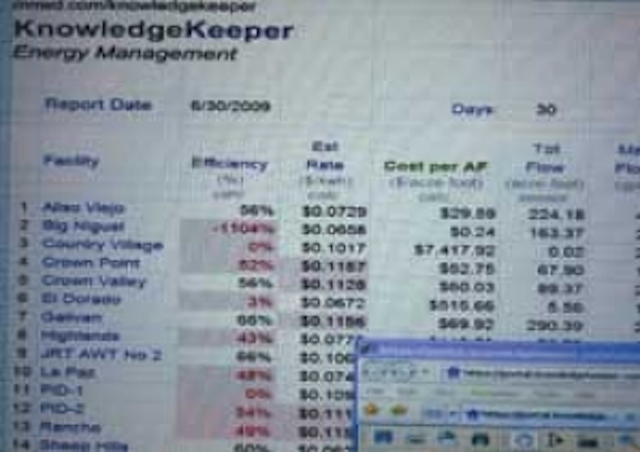 Line-of-sight obstructions, broadcast interval, receiver sensitivity and power levels all effect the performance of meter reading systems.
Line of Sight
Any evaluation of the various components of a mobile AMR system must take place within the context of line of sight. In a mobile AMR system, line of sight is the path between the data signal being broadcast from the endpoint on the meter and the receiver located in a drive-by vehicle. Mobile AMR systems work best if there are no major obstructions interrupting the signal's path, such as parked cars, trees or buildings. However, whenever there is some line of sight impediment, the receiver can miss hearing the endpoint's signal – at least some of the time.
Timing interval
Most AMR systems broadcast data at intervals between four and 13 seconds. The timing interval between reads can significantly affect a mobile AMR system's ability to capture signals – especially when line of sight obstructions come into play.
In systems with longer intervals between broadcasts, say 8 or 11 seconds, a drive-by vehicle may pass a home just as a significant obstruction interrupts the line of sight. Due to the impediment, the receiver may not hear the endpoint's signal. While the obstruction may no longer be in the line of sight just a second or two later, the endpoint will not ping again for another 8 or 11 seconds. The receiver may be well past the home – and out of range – before the signal is resent.
Shorter interval systems broadcast their data more frequently, such as every four seconds. As a result, their signals stand a much better chance at getting picked up by a receiver in a passing vehicle – especially when transitory line of sight impediments are a possibility.
Receiver sensitivity
Not all receivers are created equal. Some are built to be more sensitive than others. And when it comes to a mobile AMR system, more sensitive is often more effective.
Of course, most receivers that are packaged as part of a mobile AMR system should be able to detect unobstructed signals – and may even pick up signals when the line of sight is partially impeded. However, a more sensitive receiver is designed to cut through unwanted noise and other signal disturbances. Therefore, it is more likely to hear signals when the line of sight is obstructed, thus increasing the chances of picking up the data read on the first time.
Power level
Determining the appropriate power level for a system may be the most confusing aspect of any mobile AMR selection process. While some AMR systems use one milliwatt of power to broadcast their signals, other systems use significantly more power. The power at which an endpoint broadcasts affects the distance a data signal can travel. When the line of sight is unobstructed, a more powerful signal can travel farther. But most real-world scenarios involve some level of line of sight impediment. As a result, a system broadcasting at a lower power level can oftentimes perform just as effectively as one broadcasting at higher power.
Also, keep in mind there is a tradeoff between broadcast power and timing interval. Clearly, a 100 milliwatt broadcast consumes more battery power than a one or ten milliwatt broadcast. As a result, more powerful systems must significantly lengthen the time between broadcasts to preserve battery life – and thereby maintain an industry standard 20-year battery warranty.
Frequency Hopping
Frequency-hopping systems, powered by either 10 milliwatts or greater, are a growing trend within the industry. A frequency-hopping endpoint uses 25 or 50 channels between the 902 and 928 MHz unlicensed, ISM frequency band to broadcast its signals as opposed to the single channel used in traditional narrow-band systems. If one channel has static or some type of interference, the reading can still be captured by any one of the other channels available for communication.
A frequency-hopping system improves the chances of receiving signals, which can ultimately maximize system performance. However, the selection of a frequency-hopping system does not negate the importance of timing intervals, receiver sensitivity and power levels in the overall system design and selection process.
---
About the Author:
John Fillinger is Marketing Manager for Badger Meter. A 15-year veteran of the water industry, Fillinger has worked in technical support, training and marketing at Badger. He currently manages the release and ongoing product support of the Badger® ORION® Automatic Meter Reading System for water utilities.
More WaterWorld Current Issue Articles
More WaterWorld Archives Issue Articles